Streaming Services
YouTube TV
Simultaneous Streams
YouTube TV Simultaneous Streams 2023
By Staff• Edited by Lisa Holden • Updated Jun 08, 2023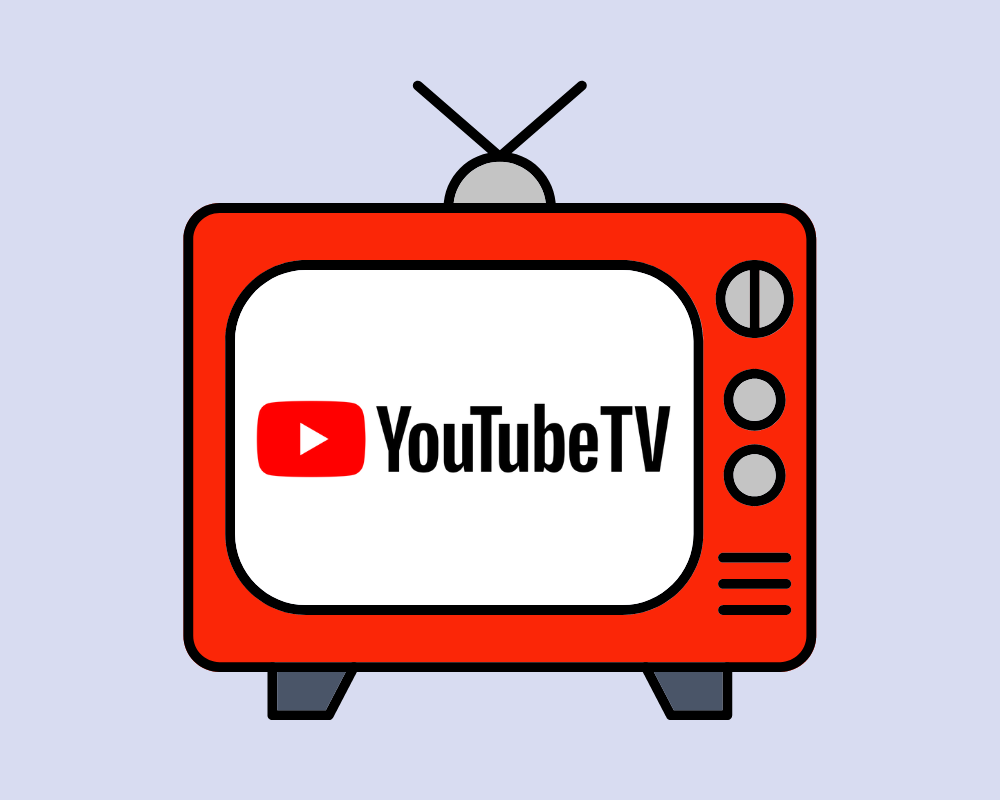 If you're considering a YouTube TV subscription, you may be wondering how many devices you can use it on at once, particularly if you have a large family or household. How many YouTube TV simultaneous streams can you get? In this guide, we'll discuss all the details including how many streams you get, whether or not you can upgrade them, and which devices you can use to stream YouTube TV.
How Many YouTube TV Simultaneous Streams Will I Get?
You can stream YouTube TV on up to three devices at once. You can stream on three devices on your home WiFi network, or on-the-go, depending on where you are. If you exceed this limit, you won't be able to watch any more streams until someone stops watching YouTube TV.
85+ broadcast, cable, and regional sports networks
Overall, this compares pretty favorably to competitors. Hulu With Live TV allows only two simultaneous streams, for example, while Sling TV's Orange package is even more restrictive, allowing just a single stream.
Can I Upgrade YouTube TV And Get More Simultaneous Streams?
If you need to stream on more devices, you're not out of luck. In fact, you can upgrade YouTube TV to get unlimited streaming devices on your home WiFi network, which is great for large families. However, you'll still be limited to just three devices outside of your home network.
However, you'll pay a steep price to get unlimited streams. You'll need the YouTube TV 4K Plus package, which costs an extra $19.99/month. Along with unlimited at-home streams, you'll be able to watch select live and on-demand events in 4K UHD. You also will be able to watch some DVR recordings offline on your mobile devices, which may be nice for some cord-cutters.
What Devices Can I Use To Stream YouTube TV?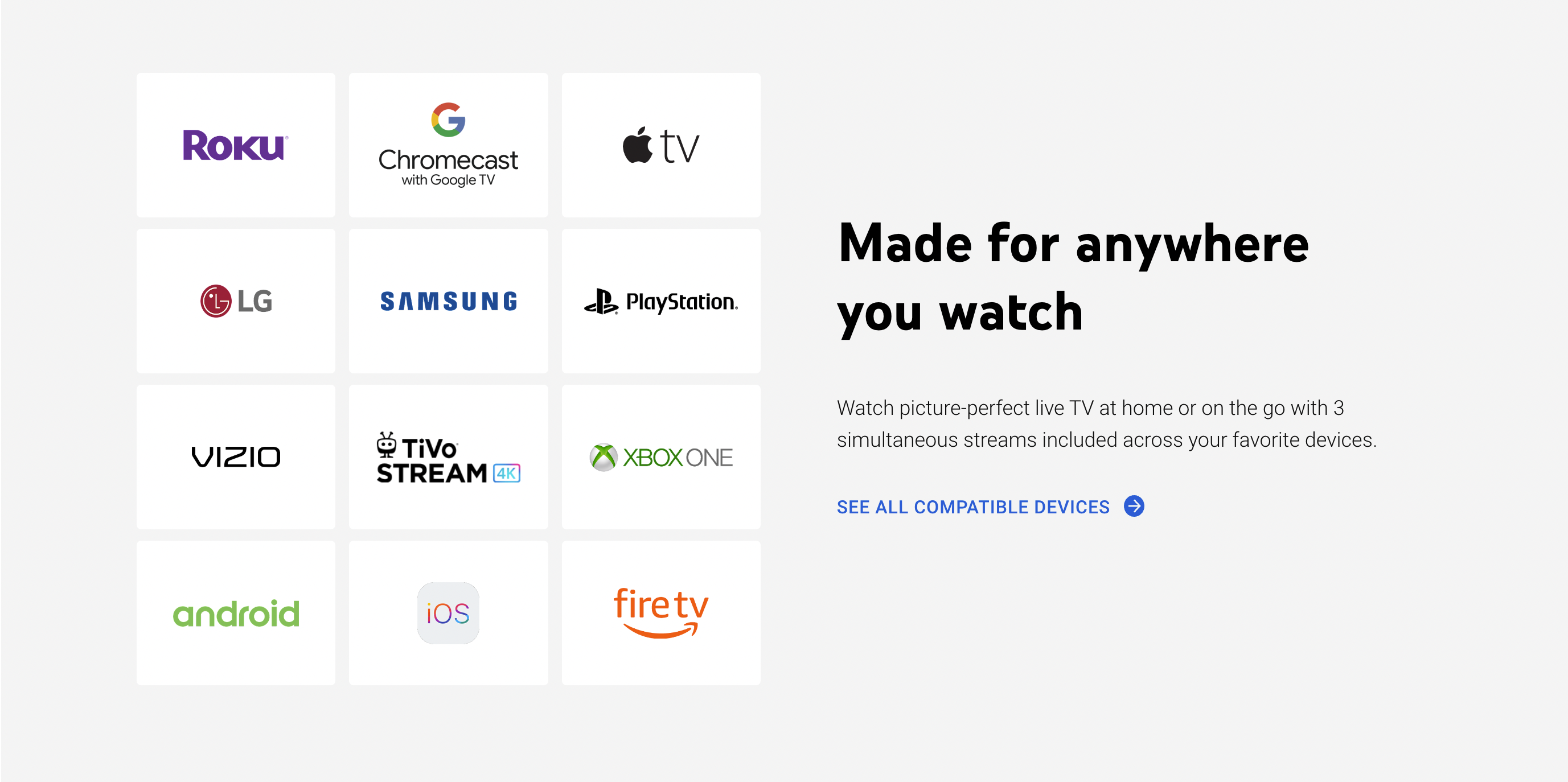 YouTube TV has great device support, so you can use your three simultaneous streams to watch on a wide range of at-home and mobile devices. Currently, YouTube TV supports streaming on the following devices:
Android and iOS devices
Web browsers
Amazon Fire devices
Roku
Chromecast
Apple TV
Modern Xbox and PlayStation consoles
Smart TVs including Android TV and select Samsung, LG, VIZIO, Hisense, SHARP, and Sony models
Google Nest Hub
You can click here to view their supported devices directly on their website. And if you want to try out YouTube TV, you can click here to sign up. There are no fees or costs for canceling, so you can sign up, try it out for a month, and see if it's right for you.
Eric Liston • Author
Eric Liston is a content writer based in Columbus, Ohio. Since 2015, he's been writing about technology, cord-cutting, and helping everyday people save money. He also has expertise writing about medicine, dentistry, insurance, and a variety of other industries. No matter what he's writing, his focus is always on simplifying complex concepts and making them approachable for everyone. When he's not slamming away on his keyboard at his home office, you'll find Eric reading sci-fi novels, improving his disc golf game (he just hit his first 400-foot drive) and playing video games on his gaming PC.
Lisa Holden • Editor
Lisa Holden is an editor and creative based in Houston, TX. Lisa holds a BA in African-American Studies from Temple University and has spent her career working in news publications and magazines, even founding a magazine herself. When she's not editing or working on one of her many creative endeavors (whenever that is), she enjoys traveling to new places and biking on sunny days.