Streaming Services
Paramount+
Amazon Prime Video
Comparison
Paramount+ vs. Amazon Prime Video 2023: Which Service Is Better for You?
By Staff• Edited by Lisa Holden • Updated Jun 06, 2023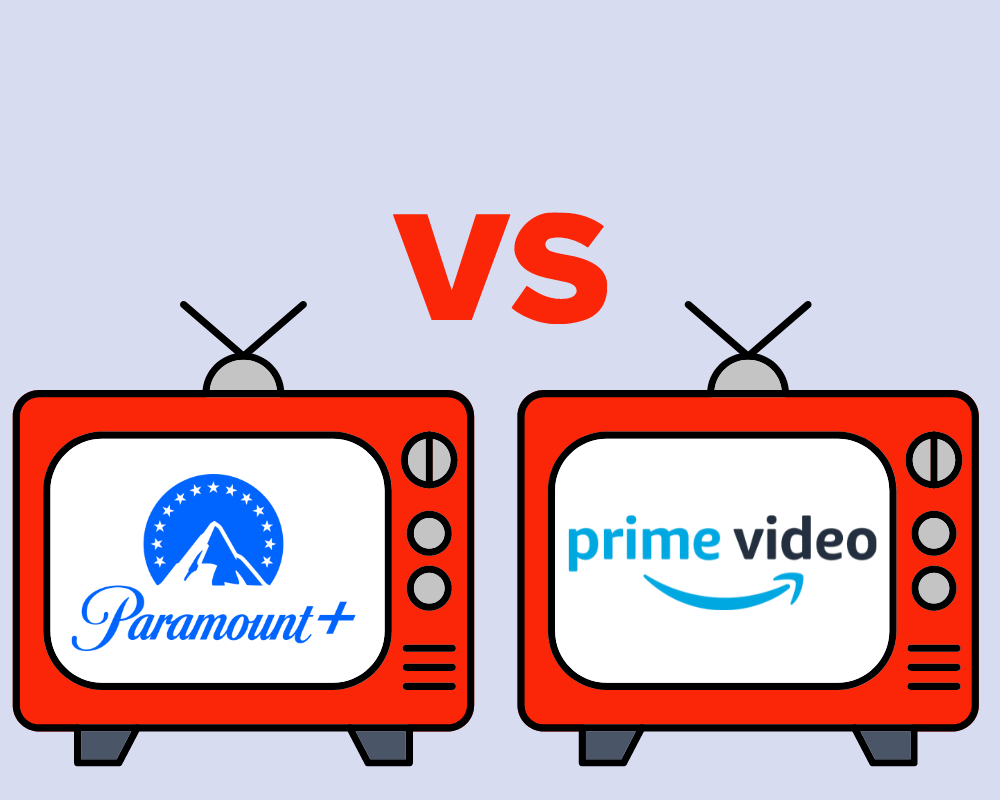 There are lots of streaming services out there, with 50+ in the U.S. alone. So if you're comparing two similar services – such as Paramount+ vs. Amazon Prime Video – you may be wondering which one is right for you.
Paramount+ and Amazon Prime Video both have tons of on-demand content, as well as a sampling of sports and some other similar features. So which one is worth your hard-earned dollars? Let's get into the details in this guide from A Good Movie To Watch.
Paramount+ And Amazon Prime Video Compared
| | Paramount+ | Amazon Prime Video |
| --- | --- | --- |
| Base Price | $4.99/month | $8.99/month |
| Free Trial | 7 days | 30 days |
| Simultaneous Streams | 3 | 3 (2 for each show/event) |
| On-Demand Content | 30,000+ titles | 20,000+ titles |
| Live Channels | Yes | Yes |
| Local Channels | Yes | No |
| Sports Channels | Yes | Yes |
Pricing And Plans
Paramount+ costs $4.99/month or $49.99/year for its ad-supported Essential subscription. This subscription tier includes full access to sports and on-demand content, but does not include your local CBS station. You can pay $9.99/month or $119.99/year to get an ad-free Premium subscription, which also includes your local CBS station. Paramount+ also gives you the option to bundle with Showtime. You'll pay $11.99/month ($119.99/year) for Essential + Showtime, or $14.99/month ($119.99/year) for Premium + Showtime.
A mountain of entertainment
Live and on-demand titles
Amazon Prime Video costs $8.99/month for a standalone subscription. You can also get it as part of Amazon Prime for $14.99/month or $139 per year. Obviously, the latter option will give you access to more Amazon Prime perks like free two-day shipping, Prime Deals, and much more – so that's a good choice for big Amazon fans. It also lets you bundle lots of optional add-on channels like HBO, Cinemax, Showtime, and more with the Amazon Channels program. Optional add-on channels all cost an extra fee to add to Amazon Prime Video.
Award-winning Amazon Originals
Channels & Content Compared: Paramount+ Vs. Amazon Prime Video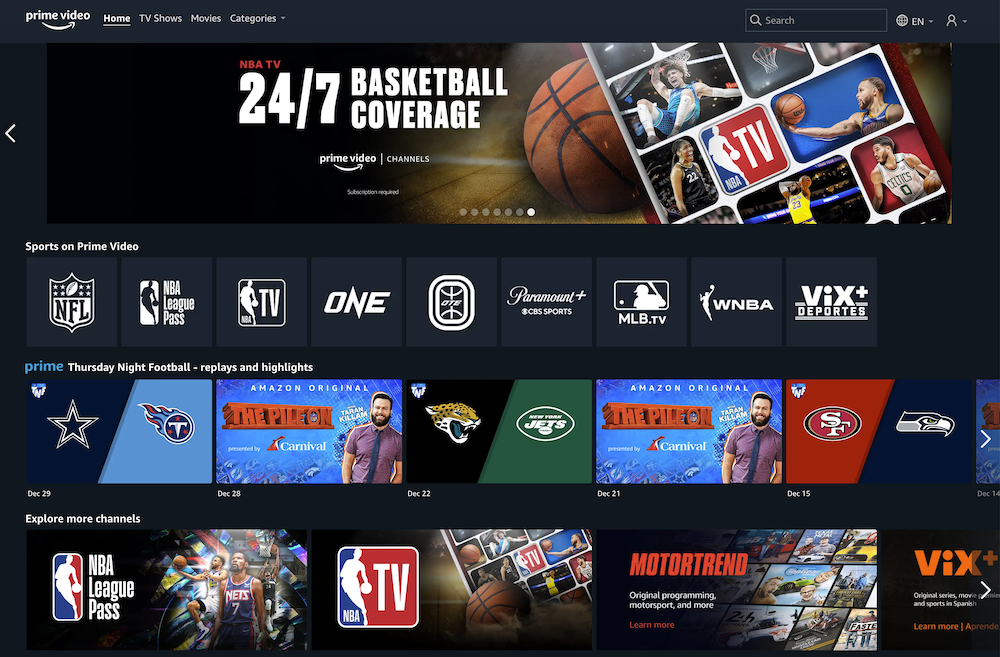 Paramount+ has lots of local content and sports content, as well as a huge list of Paramount+ originals, and archived shows from CBS and Paramount Global, for a total of more than 30,000 titles included in your subscription.
Amazon Prime Video has no local channels or content, and it has a smaller sampling of sports. However, it has plenty of amazing original shows and movies of its own, with a library extending over 20,000 titles.
Local channels compared
Paramount+ wins this category by default. With a Premium subscription, you'll get access to your local CBS feed. That means you can watch local news, CBS broadcast shows such as Young Sheldon and Blue Bloods, all with your Paramount+ subscription.  In contrast, Amazon Prime Video has no local channels or content, so it's not the best option if local coverage is important to you.
Sports channels compared
Paramount+ includes CBS Sports, so you can watch tons of sports with your subscription, including every NFL on CBS game in your area. Paramount+ also has Champions League, Serie A, and National Women's Soccer League (NWSL) soccer competitions, so it's a great option if you love The Beautiful Game.
Amazon Prime Video is no slouch, though. Since 2017, when it signed a blockbuster deal with the NFL, Amazon has had Thursday Night Football games. Those rights became exclusive in 2022, meaning that Amazon is now the only place to watch Thursday Night Football. Amazon also broadcasts a handful of WNBA games, and is the home of the ONE Championship MMA promotion.
Which Has The Better On-Demand Library?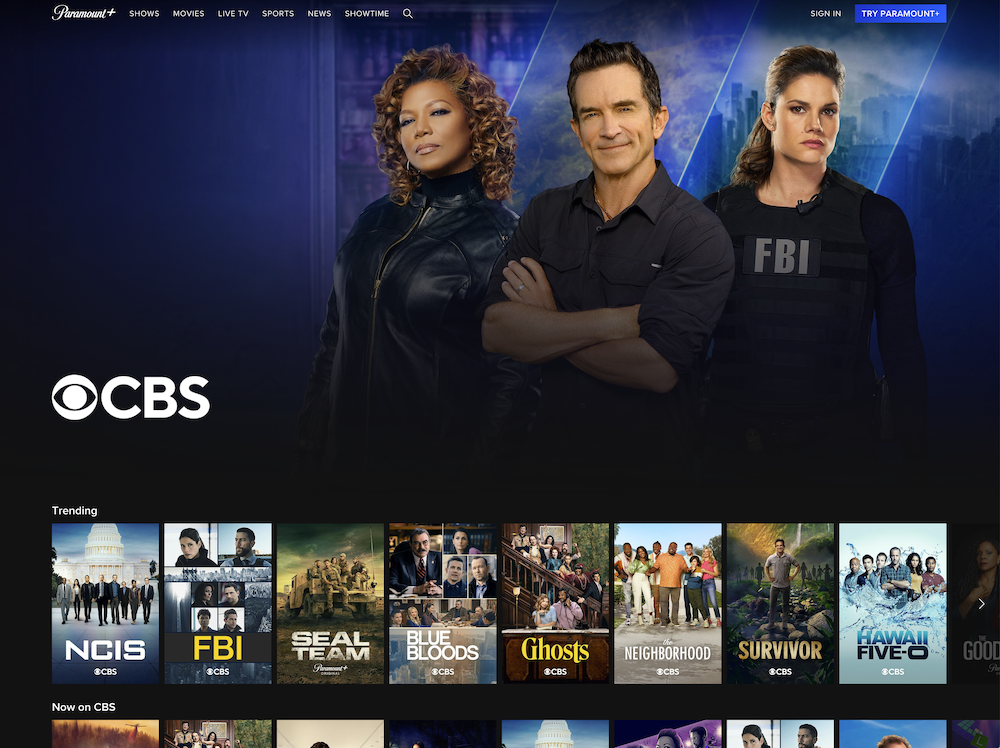 Overall, we'd give the nod to Paramount+. It has 30,000 episodes of content, including tons of archived shows that aired on CBS in the 70s, 80s, 90s, and 2000s. That, along with its growing lineup of Paramount+ Originals, means that you'll be able to watch a truly enormous variety of shows across a multitude of genres. A few highlights include Yellowjackets, Tulsa King, The Good Wife, Yellowstone prequel series 1883, Twin Peaks, and Frasier, to name just a few. Take a look at our roundup of the best Paramount+ movies here for more info.
In contrast, Amazon Prime Video has 20,000+ titles. That's nothing to sniff at, and some of the most critically-acclaimed content available include Fleabag, The Lord of The Rings: The Rings Of Power, Tom Clancy's Jack Ryan, Good Omens, The Marvelous Mrs. Maisel, The Boys, and Invincible_._ You can take a look at our list of the best movies on Prime Video for more recommendations.
Another thing to note is that Amazon Prime Video provides you with the ability to purchase or rent shows and movies that aren't included for free with your subscription. This is great if you've got some money to spend, but it can get annoying if you search for a show or movie and find it – only to find out that it costs an extra fee to buy or rent the title.
Do Both Services Have A Free Trial?
Yes. This is one area where Amazon has the advantage over Paramount+. It offers a 30-day free trial, which you can sign up for here. You can try Amazon Prime Video for free for a full month, and see if you like the content that it has to offer.
In contrast, Paramount+ only has a week-long free trial. This means you won't have quite as much time to try it out, test its features, and see if you like the content that the streamer has to offer. Still, seven days isn't bad – especially because some streamers like Netflix and Disney+ have completely ditched free trials.
Other Features Compared
Beyond the content offered and the free trial, there are some other features that you may want to take into account when comparing Paramount+ vs. Amazon Prime Video. Let's dive into more details!
Cloud DVR
Neither Paramount+ or Amazon Prime Video have a cloud DVR. But that's not a big deal. Both streamers mostly focus on video on-demand (VOD) programming, which is accessible at any time. Paramount+ and Amazon Prime Video also let you watch on-demand recordings of live events, such as NFL Football games and Champions League soccer matches.
Simultaneous streams
Both Amazon Prime Video and Paramount+ let you stream on three devices at once, making them both a decent choice for large households and families. The only difference is that you can only stream the same title (such as The Boys) on two devices at once with Amazon Prime Video. Paramount+ has no such restrictions.
Supported devices
Both Amazon Prime Video and Paramount+ support the most common streaming devices. This includes Android, iOS, web browsers, Amazon Fire TV, Roku, Chromecast and Google TV, and Apple TV, as well as PlayStation and Xbox consoles, some smart TVs, and some set-top boxes from cable companies.
Our Verdict: Paramount+ Is Better Than Amazon Prime Video
Overall, we'd say that most cord-cutters are better off choosing Paramount+ over Amazon Prime Video. Paramount+ is cheaper, offers more sports and local content, and has more VOD content, to boot – including tons of top-rated shows and movies. Click here to sign up for a free week-long trial and see if Paramount+ is right for you.
On the other hand, Amazon Prime Video is the exclusive home of Thursday Night Football, and has lots of its own great original shows and movies. And you also have the option of getting Prime Video as part of an Amazon Prime subscription, which gives you tons of benefits if you're a big Amazon shopper. If you'd like to give Prime Video a try, you can sign up here to try it for free for 30 days.
Eric Liston • Author
Eric Liston is a content writer based in Columbus, Ohio. Since 2015, he's been writing about technology, cord-cutting, and helping everyday people save money. He also has expertise writing about medicine, dentistry, insurance, and a variety of other industries. No matter what he's writing, his focus is always on simplifying complex concepts and making them approachable for everyone. When he's not slamming away on his keyboard at his home office, you'll find Eric reading sci-fi novels, improving his disc golf game (he just hit his first 400-foot drive) and playing video games on his gaming PC.
Lisa Holden • Editor
Lisa Holden is an editor and creative based in Houston, TX. Lisa holds a BA in African-American Studies from Temple University and has spent her career working in news publications and magazines, even founding a magazine herself. When she's not editing or working on one of her many creative endeavors (whenever that is), she enjoys traveling to new places and biking on sunny days.