Streaming Services
Peacock
Review
Peacock Review for 2023
By Staff• Edited by Lisa Holden • Updated Jun 05, 2023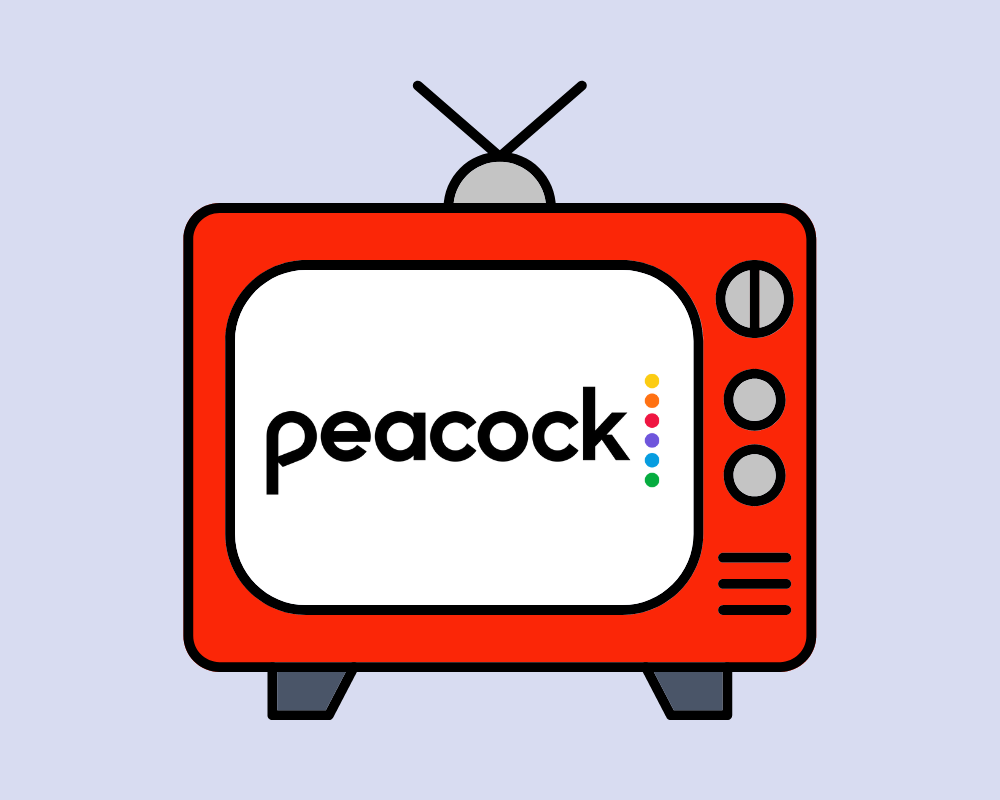 You might have heard about Peacock, a streaming service offered by NBCUniversal. Its journey began in 2020, and it became famous instantly. The reason – it offers a free subscription tier. Apart from the free package, you also have paid subscription options. But why should you even consider trying Peacock? That's what we are trying to discover in our detailed review. Here's what you should know about this streaming service!
What Is Peacock?
Peacock is a streaming service that offers both live and on-demand content. The platform is initially a VOD service focusing on the content produced by NBCUniversal and its partners. Linear TV channels are available as the "live" option. If you choose to upgrade to the premium level, you unlock live TV streaming with popular US channels.
Live and on-demand titles
Exclusive content like The Office
Exclusive content like The Office
Live and on-demand titles
The statistics show that Peacock has over 50 million sign-ups. In addition, according to the information from January 2022, the platform had 13 million premium subscribers at that point.
What Can You Watch On Peacock?
We can divide Peacock's content into three categories:
Peacock original programming. These are titles exclusively created for this platform. The originals include Brave New World, Angelyne, Saved by the Bell reboot, etc.
On-demand content. This includes TV shows, documentaries, and specials from various sources. The majority is NBC-created content, but you can also enjoy movie classics and modern titles. That ranges from gems like The Sting to the latest interpretation of King Kong.
Live TV. These channels are only available with premium subscriptions. The expected networks, such as NBC News, NBC Sports, and CNBC Make It are all there. You can also enjoy The Olympic Channel, WWE Network, etc. It's not the most impressive list, but since the price is affordable, it delivers good value for the money. You can check the entire Peacock channel list in our guide**.**
How Much Do Peacock Plans Cost?
The basic Peacock subscription plan is 100% free in the United States. You only need to register to unlock access to Peacock's content library. There'll be occasional commercial breaks, but that's understandable since it's a free subscription.
Live and on-demand titles
Exclusive content like The Office
Exclusive content like The Office
Live and on-demand titles
As for Peacock Premium, the default paid package is $4.99 monthly. It unlocks over 50 live TV channels, along with the content library. But that subscription also comes with advertisements. Getting rid of the commercials require the Peacock Premium Plus package, which costs $9.99 monthly.
Where Is Peacock Available?
You can enjoy Peacock at home and on the go. The streaming service has a dedicated app you can download for smart TVs, mobile phones, tablets, and other portable devices. The cross-platform support offered by Peacock is impressive. You'll enjoy the same features across all devices, and the service even allows three simultaneous streams.
A mountain of entertainment
Live and on-demand titles
How Do You Watch Peacock Shows Outside Of The United States?
Peacock started its international expansion in 2020. The Canadian streaming service Club Illico first acquired original Peacock programming for its platform. The original content soon became available in the Middle East (OSN+ streaming platform) and Australia. Peacock expanded to Europe in 2021, with its services now available in Germany, Austria, Switzerland, the UK, and Ireland.
A mountain of entertainment
Live and on-demand titles
Another way to watch Peacock outside the United States is by using a VPN. If you travel on vacation overseas or want to access your US account from another country, VPN will help bypass geographic restrictions. Thanks to hundreds of reliable servers and fantastic speed, ExpressVPN is your best choice.
Aneeca Younas • Author
Aneeca Younas is a graduated journalist with years of experience writing in different niches based in Oakland, CA. She is a huge movie fan that also enjoys watching sports. That's why she spends hours daily using various streaming services. Over the years, Aneeca profiled herself as an expert in cable-free and VOD platforms.
Lisa Holden • Editor
Lisa Holden is an editor and creative based in Houston, TX. Lisa holds a BA in African-American Studies from Temple University and has spent her career working in news publications and magazines, even founding a magazine herself. When she's not editing or working on one of her many creative endeavors (whenever that is), she enjoys traveling to new places and biking on sunny days.