Streaming Services
YouTube TV
Channels
YouTube TV Channel List in 2023
By Staff• Edited by Lisa Holden • Updated Jun 20, 2023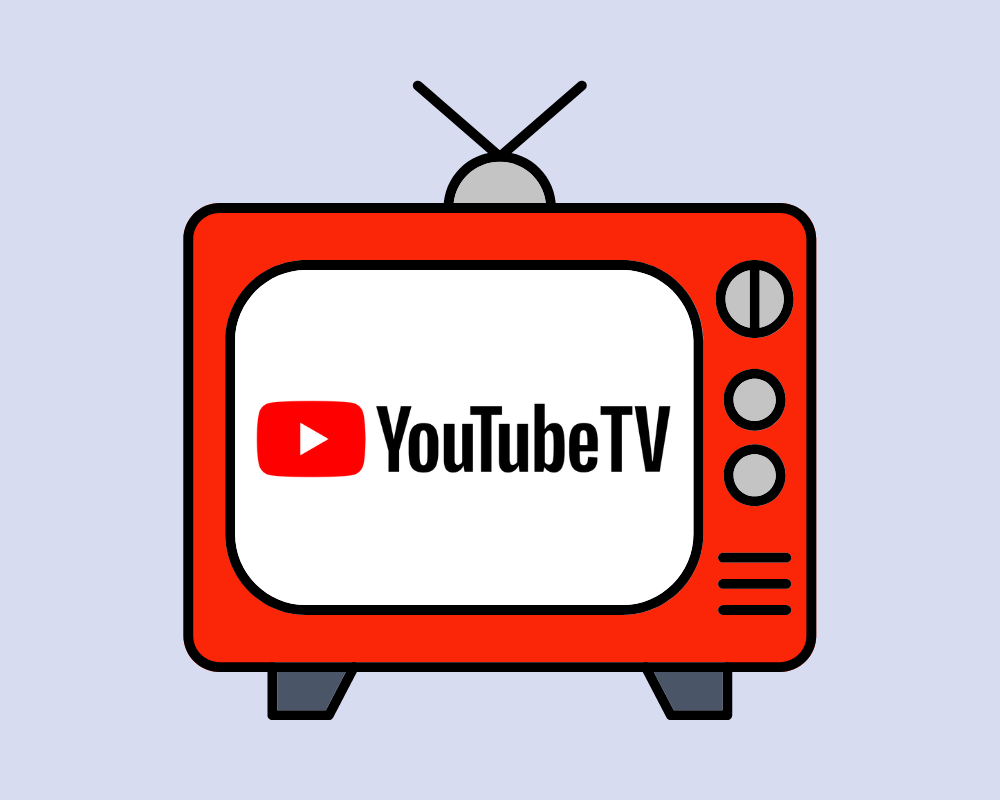 YouTube TV provides live TV and on-demand content from more than 85 different TV networks. In 2021, YouTube TV became the live TV streaming service with the most subscribers. There's no doubt that YouTube is quickly becoming a hugely popular streaming service all over the US.
But what channels can you watch on YouTube TV? How much does YouTube TV cost? And what devices can you watch YouTube TV on? We'll answer all of these questions and more in our in-depth guide to YouTube TV channels.
YouTube TV Pricing
Let's begin by looking at how much you need to pay to access YouTube TV and enjoy its many channels and programs. Unlike other streaming services, which sometimes have multiple plans to choose from, YouTube TV offers just one simple plan.
85+ broadcast, cable, and regional sports networks
Your subscription also includes the following features:
Unlimited cloud DVR recording space
Individual profiles for up to six different users per account
Support for three simultaneous streams on different devices
YouTube TV Channel List
So, what kinds of channels can you enjoy on YouTube TV? Well, the service offers subscribers access to dozens of different channels. You'll be able to watch news content, sports, shows, kids TV, films, and more.
Highlights from the YouTube TV full channels list include:
News from networks like ABC News, BBC World News, CNN, Fox News Channel and NBC News Now
Children's programming on channels like Cartoon Network, Nick Jr., Nicktoons, and PBS Kids
Sporting content on Big Ten Network, CBS Sports, ESPN, ESPN2, and NBC Sports Network
Original series and programming in various genres on channels like ABC, BBC America, CBS, E!, FX, MTV, NBC, and Paramount Network
Documentaries on channels like Animal Planet, Discovery Channel, Docudrama, Investigation Discovery, and Smithsonian Channel
In other words, no matter whether you like sport, news, dramas, reality TV, or historical documentaries, you can find it all on YouTube TV. There are channels to suit all tastes and ages, from sporting fans who want to keep up with the latest action from the big leagues to nature lovers looking for animal documentaries.
Full list of YouTube TV channels:
ABC
ABC Localish
ABC News Live
ACCN
Adult Swim
Animal Planet
AMC
BBC America
BBC World News
BET
BET Her
Bounce
Bravo
BTN
Cartoon Network
CBS
CBS Sports
Charge!
Cheddar
Cheddar News
CMT
CNBC
CNBC World
CNN
Comedy Central
Comedy.tv
Comet
Court TV
Cozi TV
Dabl
Discovery
Disney
Disney Junior
Disney XD
Docurama
Dove Channel
E!
ESPN
ESPN2
ESPNews
ESPNU
Food Network
FOX
FOX Business
FOX News Channel
FOX Soul
FOX Weather
Freeform
FS1
FS2
FX
FXM
FXX
Galavision
Get TV
Game Show Network
Golf Channel
Hallmark Channel
Hallmark Drama
Hallmark Movies & Mysteries
HGTV
HLN
HSN
IFC
Investigation Discovery
Ion
Justice Central TV
LAFC
Local Now
Live Now FOX
LX News
Magnolia Network
MLB Game of the week
MLB Network
MSNBC
Motortrend
MT
MTV
MTV Classic
MTV2
MyNetworkTV
NatGeo Wild
National Geographic
NBA TV
NBC
NBC News Now
NBC Sports
NBC Universo
NBCSN
NECN
NESN
News Nation
NFL Network
Newsy
Nick@Nite
Nick Jr.
Nickelodeon
Nicktoons
Olympics Channel
OWN
Orlando City
Oxygen
Oxygen True Crime
Paramount Network
PBS
PBS Kids
PCMag.com
POP
QVC
Recipe TV
SEC ESPN Network
Scripps News
SNY
Smithsonian Channel
StartTV
SundanceTV
SyFy
T2
Tastemade
TBD.
TBS
TCM
Teennick
Telehit
The CW
The Great Courses
TLC
TNT
Travel Channel
TruTV
TV Land
TYT
USA
Unimas
Universal Kids
Univision
VH1
WE TV
YouTube Originals
YouTube TV Add-On Channels
YouTube TV also offers an additional selection of add-on channels, including:
Acorn
Allblk
AMC+
Atres Player
Cinemax
Comedy Dynamics
CON TV
CuriosityStream
Dekkoo
Docurama
Dove Channel
Fandor
Fox Nation
Gaia
Hallmark Movies Now
HBO
Here TV
Hi-yah
Hopster Learning
IFC
Law & Crime
Magnolia Selects
Max
MGM+
MHX Choice
Movie Sphere
MOTV
NBA League Pass
Outside TV Features
PokerGo
Qello Concerts
RCN Total
ScreenPix
Screambox
Showtime
Shudder
Starz
Stingray Classica
Sundance Now
Tastemade
Topic
Up Faith & Family
ViX Premium
VSiN
WNBA League Pass
YouTube TV Entertainment Plus
YouTube TV Sports Plus
These add-on channels are optional but can give you even more content, including horror movies, reality TV shows, stand-up comedy specials, and sporting content from leagues like MLB and NBA, too.
YouTube TV Sports Add-on Channels
You can choose the optional sports add-on channels to enhance your YouTube TV subscription too. The package includes these channels:
beinSports
Billiard TV
Fanduel TV
Fight Network
Fox Soccer Plus
GOLTV
MAVTV
NFL Red Zone
Outside TV
Players TV
Poker Go
Sports Grid
Stadium
Tennis Channel
VSiN
These sporting add-ons give sports fans even more ways to engage with their favorite games and leagues from around the world.
FAQ
What is YouTube TV?
YouTube is a streaming TV service offering live TV and on-demand content from dozens of channels and networks. It is owned and operated by Google and launched in 2017.
What devices work with YouTube TV?
YouTube TV can run on a range of devices, including:
Smart TVs from LG, Samsung, HiSense, Sharp, and other brands
Media players like Chromecast, Roku, Amazon Fire TV, Apple TV, and NVIDIA Shield TV
Game consoles such as the PlayStation 4 and 5, as well as the Xbox 360, One, and Series S and X
Android and iOS mobile devices
Computers and laptops via internet browsers like Firefox and Chrome
What can I watch on YouTube TV?
You can watch more than 100 live TV channels with YouTube TV, as well as on-demand movies and shows. The channel list includes everything from documentary and fact-based channels like the Discovery Channel to news networks like CNN and movie channels, too.
Can I cancel YouTube TV or pause it?
Yes, you can cancel your YouTube TV subscription at any time and your access to YouTube TV will end at the end of your current payment period. You can also choose to pause your membership to stop paying temporarily and come back to it later on.
Read our guide for more information.
Khadija Bilal • Author
Khadija Bilal is an accomplished writer with over a decade of experience under her belt. Having developed a versatile writing style that allows her to tackle a wide range of topics, Khadija has several publications to her name. Khadija's expertise includes in-depth guides and how-to articles.
Lisa Holden • Editor
Lisa Holden is an editor and creative based in Houston, TX. Lisa holds a BA in African-American Studies from Temple University and has spent her career working in news publications and magazines, even founding a magazine herself. When she's not editing or working on one of her many creative endeavors (whenever that is), she enjoys traveling to new places and biking on sunny days.