Streaming Services
Ion Television
Sling
Philo
fubo
Hulu
DirecTV Stream
YouTube TV
How to watch
Best Ways To Watch Ion Without Cable
By Staff, Deja Harris• Edited by Lisa Holden • Updated Nov 20, 2023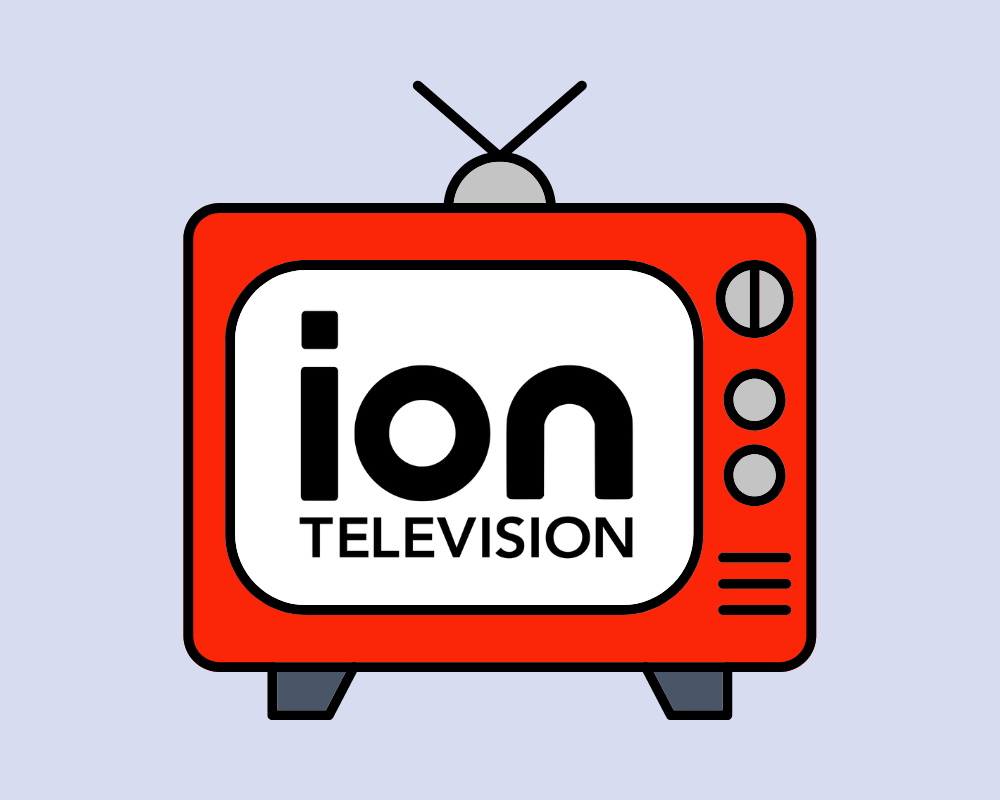 Ion Television's history goes back to 1998 when the network was launched under the name Pax TV. Today, Ion is available in most of the United States via its affiliate networks. But can you watch it without cable?
The answer is yes, and the easiest way to access Ion is via streaming services. Here's a quick list of the best choices available:
Keep reading to learn more about each provider!
Watch Ion with DirecTV Stream.
Here's the great news – DirecTV Stream comes with Ion local affiliates as part of the basic deal. The packages are somewhat more expensive than the competition, but the channel lineup is worth it.
Stream on unlimited devices at home
Regional sports networks included
Stream on unlimited devices at home
Regional sports networks included
Stream on unlimited devices at home
Regional sports networks included
Stream on unlimited devices at home
Whether you are a TV show, documentary, or sports fan, you'll always find something to watch. It's even better if you get a fine VOD library, including 20 simultaneous streams on a home network. The unlimited TV also ensures you don't miss a moment of your favorite content.
Watch Ion with Philo.
Philo isn't in the streaming service big league, but they offer a decent selection of entertainment channels focused on female-friendly content. They recently introduced original programming and added Kin content to an already decent VOD library.
As you can see from our Philo channel guide, there's no support for local channels, and that includes Ion. However, investing in an antenna isn't a big expense, and the low Philo prices ensure you get an excellent live TV selection at an affordable cost.
Watch Ion with Fubo.
Fubo offers support for local networks, such as FOX, CBS, ABC, and NBC. Add to that the impressive sports selection and networks like ESPN. The Spanish-language subscription is convenient if you prefer to watch channels broadcast in this language. Ion isn't available by default, so you'll need an OTA antenna.
Regardless of the package you choose, you'll get multiple simultaneous streams. The week-long free trial is a great option to try the platform. Before you do, read our Fubo pricing guide to learn more about the channels offered in different tiers.
Watch Ion with Hulu + Live TV.
Hulu + Live TV is an extension of the popular VOD library. It's among the major worldwide on-demand content providers. You can expect thousands of hours of TV shows and movies, including original programming.
Award winning Hulu originals
Thousands of shows and movies
Award winning Hulu originals
Thousands of shows and movies
It's a shame you can't watch Ion via Hulu + Live TV. The good news is you can access numerous channels, including Disney Channel and ESPN. And you can watch simultaneously on multiple streams, as specified in our guide.
Watch Ion with YouTube TV.
Google hit the jackpot with YouTube TV, which doesn't surprise us since they put effort into offering excellent service quality. The platform only offers a single subscription, and you won't find Ion among the channels.
On the other hand, you'll find an impressive selection of national and cable networks. That ranges from ESPN and CNN to Travel Channel and Cartoon Network. YouTube has unlimited DVR that keeps recordings for up to nine months.
Watch Ion with Sling TV.
Sling TV has been profiled as an affordable streaming service provider in the category of premium cable-free operators. You can pick from two basic packages – Orange and Blue. The first focuses on sports, while the latter is more entertainment-oriented. You can also choose the Orange & Blue package that combines the two.
The basic channel list includes AMC, CNN, HGTV, and Nick Jr.; 30+ channels total. You can see the entire list in our Sling TV channel guide. The platform has excellent device support and offers to watch on multiple streams simultaneously.
Here are some answers to our FAQ.
Can you watch Ion with an over-the-air antenna?
Ion TV is available in approximately 75% of the entire US territory. You should check if an affiliate station is available nearby. If yes, you can use an OTA antenna to watch Ion.
What can you watch on Ion TV?
Ion focuses on entertainment programming, with the majority of its content coming from NBCUniversal. You can enjoy TV shows like Bones and Criminal Minds, movies from Universal Pictures and Warner Bros, as well as content from other providers.
Is it possible to watch Ion TV from other countries?
Ion TV is a USA-based network, but you can use a VPN to watch it from other countries. If you go on vacation or spend some time on business abroad, use ExpressVPN or similar services to access Ion. Premium VPNs have hundreds of servers with fast and reliable connections in the United States.
Aneeca Younas • Author
Aneeca Younas is a graduated journalist with years of experience writing in different niches based in Oakland, CA. She is a huge movie fan that also enjoys watching sports. That's why she spends hours daily using various streaming services. Over the years, Aneeca profiled herself as an expert in cable-free and VOD platforms.
Lisa Holden • Editor
Lisa Holden is an editor and creative based in Houston, TX. Lisa holds a BA in African-American Studies from Temple University and has spent her career working in news publications and magazines, even founding a magazine herself. When she's not editing or working on one of her many creative endeavors (whenever that is), she enjoys traveling to new places and biking on sunny days.