Streaming Services
Telemundo
How to watch
How to Watch Telemundo Live Without Cable in 2023
By Staff• Edited by Lisa Holden • Updated Jun 01, 2023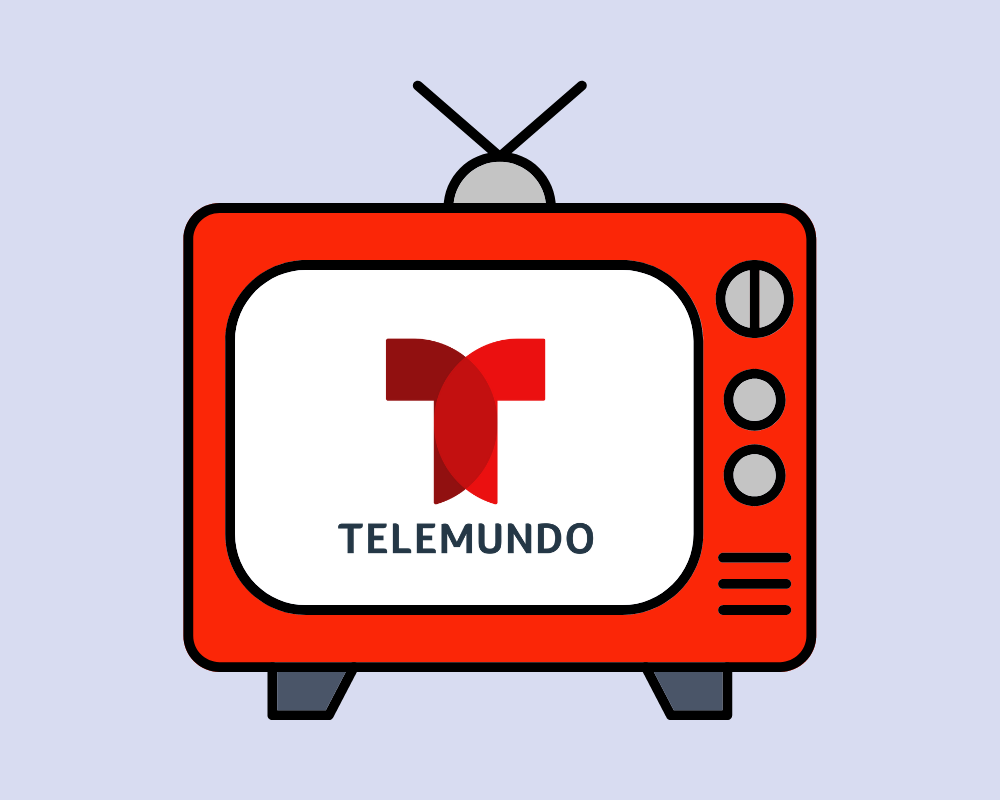 Telemundo is an FTA TV network that broadcasts in the Spanish language in the United States. NBCUniversal is its owner, and it has been around since 1984. You can enjoy premium news programming, sports, kid-friendly shows, and other programs on this network.
But can you watch Telemundo without cable? The answer is yes – streaming services make that possible!
If you don't have much time, here's a quick overview of the options to use to watch Telemundo live without cable:
Those who feel that they need more information can proceed to read descriptions of each streaming service that include Telemundo in their channel lineup!
How To Watch Telemundo With Fubo
Fubo offers a seven-day free trial, which is welcome to test the platform and see if it fits you. Telemundo is available in all four English subscriptions, which are all heavily focused on sports. It's not an exaggeration considering that you'll get dozens of sports channels in every package. You can see the channel list in our Fubo pricing guide.
Fubo offers a Latino plan that gathers channels that broadcast in the Spanish language. Unfortunately, Telemundo isn't a part of that package, which is weird. However, you'll get Univision, Estrella TV, Sony Cine, Discovery Familia, and many others. Fubo offers excellent device support and 250+ hours of DVR.
How To Watch Telemundo With Hulu + Live TV
While all streaming services offer an on-demand library, it's hard to find a better option than Hulu + Live TV. The famous VOD provider with original programming and top-quality titles now expanded to the live TV market.
Award winning Hulu originals
Thousands of shows and movies
Award winning Hulu originals
Thousands of shows and movies
Telemundo is a part of the Hulu + Live TV lineup, as you can see in our channel guide. Viewers looking for Spanish language content will appreciate other channels like ESPN Deportes, NBC Universo, and CNN en Espanol.
How To Watch Telemundo With DirecTV Stream
DirecTV Stream improved its quality-price balance compared to several years ago. Today, you have multiple subscription plans with different benefits. While Telemundo is available in the default package, you can only watch it in selected markets.
Stream on unlimited devices at home
Regional sports networks included
Stream on unlimited devices at home
Regional sports networks included
Stream on unlimited devices at home
Regional sports networks included
Stream on unlimited devices at home
Viewers will appreciate the Deportes package for sports with Spanish commentary. In addition, DirecTV Stream has other international add-ons for Spanish, Korean, Brazilian, and Vietnamese content. You also get all-around device support and the option to stream on up to 20 devices on the home network.
How To Watch Telemundo With YouTube TV
Google might have used the YT brand power to attract attention to its streaming services, but it also ensured high-quality content. The single subscription option and themed add-ons make it easy to optimize channels to your taste. And Telemundo is part of YouTube TV's basic package, so you won't have to pay extra.
YouTube TV has excellent device support, and we expected nothing less from Google. You can enjoy up to three streams simultaneously and unlimited device storage. Check out our YouTube TV channel guide and learn what you can watch on this platform.
Watching Telemundo With A VPN
You went out of the country for work or leisure but still want to watch Telemundo. If you have an account with a US streaming service, you can use VPN to access your profile. Don't forget to use premium services like ExpressVPN to enjoy the highest video quality and fast and interrupted connections!
Can You Watch Telemundo With a TV Antenna?
You can access Telemundo's affiliates in over 30 states throughout the US. Depending on your location, it could be possible to enjoy this network. Watching TV with an antenna is free, and you'll have access to many other channels, too. Check out this page to see if Telemundo is available in your location before getting a TV antenna.
Can You Watch Telemundo With Streaming Media Players?
Streaming media players like Amazon Fire TV and Roku support all four streaming services mentioned above. You can pick from Fubo, Hulu + Live TV, DirecTV Stream and YouTube TV to watch Telemundo on these devices.
Aneeca Younas • Author
Aneeca Younas is a graduated journalist with years of experience writing in different niches based in Oakland, CA. She is a huge movie fan that also enjoys watching sports. That's why she spends hours daily using various streaming services. Over the years, Aneeca profiled herself as an expert in cable-free and VOD platforms.
Lisa Holden • Editor
Lisa Holden is an editor and creative based in Houston, TX. Lisa holds a BA in African-American Studies from Temple University and has spent her career working in news publications and magazines, even founding a magazine herself. When she's not editing or working on one of her many creative endeavors (whenever that is), she enjoys traveling to new places and biking on sunny days.