A seven year old Bryce (Callan McAuliffe) moves to a new neighbourhood across the street from a very spirited little girl named Juli (Madeline Carroll). She falls in love at first sight much to the dismay of the shy young lad. For the next six years, Juli overwhelms Bryce with her affections until a series of events and misunderstandings leaves her heartbroken and angry at him. Fed up, Juli begins to ignore him. However, her absence triggers a change of heart as Bryce realizes his fondness of her. He will do anything to win her back.
The whole film, set in the late fifties holds the warmth and charm of small town living. With a balance of passion and playfulness, the extraordinary young cast are brilliant in their roles. Based on the novel by Wendelin Van Draanen, this endearing story of young puppy love, will make your heart melt!
Review by Christina Ienna.
Get so much more from us...
Our premium newsletter is the key to getting the most of your much more expensive streaming subscriptions.
We strive to give you everything you need to know about Netflix and Amazon Prime. You get heartfelt and curated recommendations that you won't read elsewhere, by humans for humans, no algorithms involved. We love the work and are extremely grateful for your support.
Why subscribe, you ask? Here's why:
You get two, and only two, emails from us every week: one mid-week streaming recommendation and a long-form newsletter ahead of the weekend.
You get our two top picks of the week, a look at what's expiring and what's new on Netflix and Amazon Prime, a crowdsourced ranking of popular shows and movies, and a newsflash to keep you informed on cinema trends.
You get that warm fuzzy feeling that comes from supporting a boutique media operation. We are completely independent and ad-free.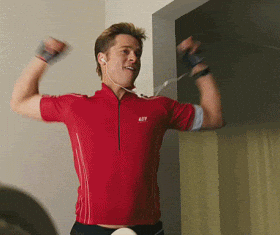 Add Your Comment
You don't need to be signed-in to post a comment.