Remember the name Rufus Norris. "Broken" is his directorial debut and he handles it like a seasoned pro. Also keep an eye out in the future for its young star, Eloise Laurence, who shows all the natural ability of a young Natalie Portman or Jodie Foster. Laurence plays "Skunk", a twelve year old trying to make sense of life – and whose task isn't made any easier by her own family's internal struggles, or the other families living in the peaceful-looking cul-de-sac where much of the action takes place. We're informed from the get-go that some sort of tragedy will befall the girl, but we don't know what shape it will take, or what the outcome of it will be. The tension builds from there, with a little relief along the way, thanks to her often-amusing performance as she witnesses the confusing actions of her elders. Tim Roth and Cillian Murphy are also in good form, both of whom seem happy to complement Laurence's presence rather than try to upstage her. "Broken" is equal parts cute, frightening, and brutally tense. It's well worth checking out.
Review by Chayce.
Get so much more from us...
Our premium newsletter is the key to getting the most of your much more expensive streaming subscriptions.
We strive to give you everything you need to know about Netflix and Amazon Prime. You get heartfelt and curated recommendations that you won't read elsewhere, by humans for humans, no algorithms involved. We love the work and are extremely grateful for your support.
Why subscribe, you ask? Here's why:
You get two, and only two, emails from us every week: one mid-week streaming recommendation and a long-form newsletter ahead of the weekend.
You get our two top picks of the week, a look at what's expiring and what's new on Netflix and Amazon Prime, a crowdsourced ranking of popular shows and movies, and a newsflash to keep you informed on cinema trends.
You get that warm fuzzy feeling that comes from supporting a boutique media operation. We are completely independent and ad-free.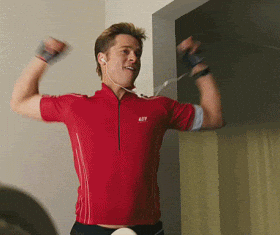 Add Your Comment
You don't need to be signed-in to post a comment.