It is very easy to become lost in Netflix land and believe you've already seen everything worth watching. Rest assured, there is very little chance you have. For the second time we have curated a list of the best movie suggestions on Netflix: the best highly-rated, little-known titles available to stream. This is a list we update almost every week to adjust for new arrivals and expirations.
agoodmovietowatch is your gateway to on-demand streaming services, but instead of recommending the same movies to you you've been hearing about for the past 20 years, we focus on the good ones that were overlooked. This way we introduce you to movies you haven't yet seen, that you can watch immediately and love. To do this, we only recommend movies that have received a high rating from viewers combined with a high score from critics. This means that these movies have been appreciated by both, so you can trust that they're awesome. We also only suggest movies that didn't make a huge splash at the box office or which didn't get the attention they deserved, so there is little chance you have already seen them. Below we count down again our best movie suggestions available to stream on Netflix Instant America. For other countries, visit agoodmovietowatch.com/netflix and use the region selector in the top bar to switch to your geography.
23. Black Snake Moan (2006)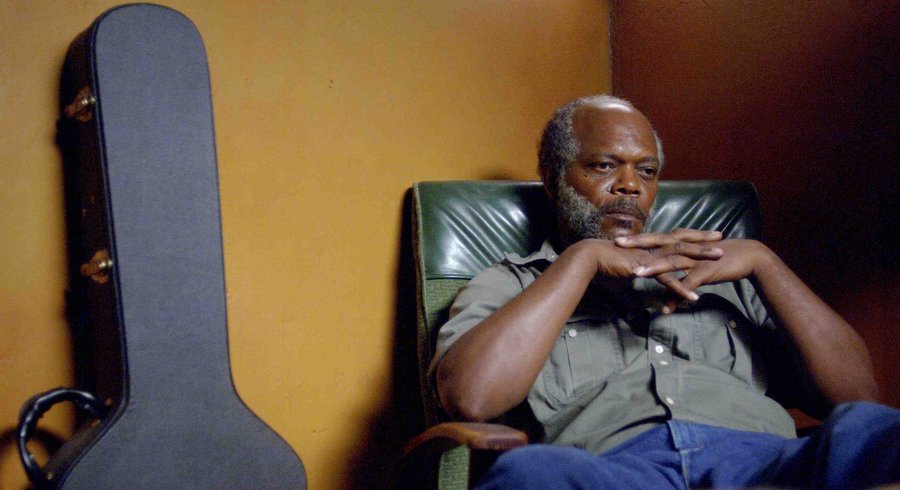 Chances are good you missed this movie the first time around due to the studio's big mishandling of it's promotion. The posters and trailers were squarely aimed at the lowbrow audience, ironically turning off the kind of viewers that would have appreciated the film. They promised an exploitation flick about an old black man keeping a sexy half-naked young white girl chained up in his shack. Which is, to be fair, exactly what you get – minus the exploitation. Samuel L. Jackson absolutely nails the role of Lazarus, a retired bluesman. He finds and rescues Rae (Christina Ricci) after she's left for dead in the road, and yeah, there's a chain, but.. well, you'll just have to see. Black Snake Moan is funny, sexy, tense, and (surprisingly) heartwarming. And oh hey by they way, its a helluva music-lovers' film in the bargain. Sporting a tremendous soundtrack full of that lowdown dirty blues (some performed by Jackson himself), you owe it to your ears to watch this someplace you have a decent sound system.
22. Dheepan (2015)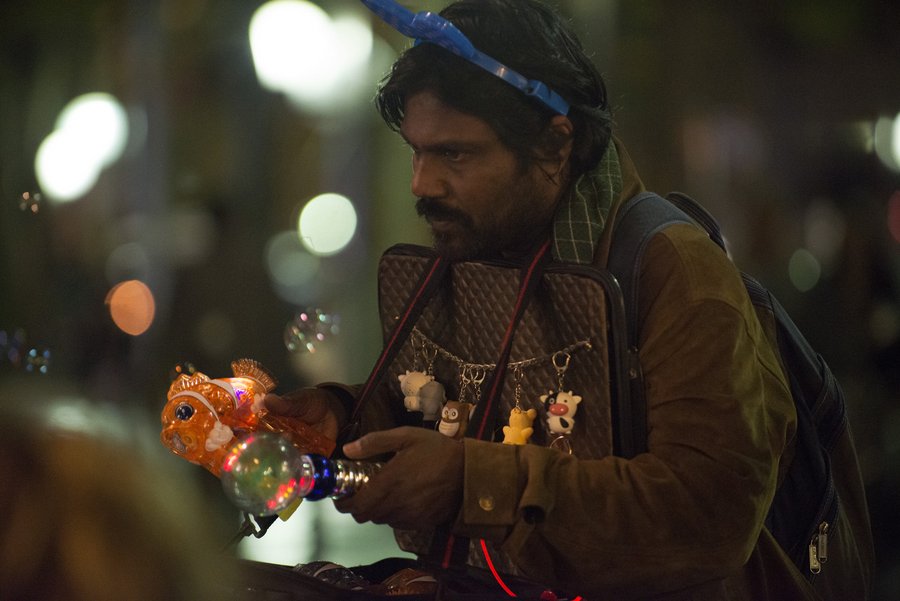 Dheepan is a French film from the director of A Prophet. It contrasts elements of Sri Lankan and French culture to provide interesting insights into both, while crafting a heart-wrenching and heartwarming tale of makeshift families in unimaginable circumstances. Like A Prophet, Dheepan makes occasional and shocking use of violence to underscore elements of culture and illuminate the inner workings of the characters. A fascinating and exhilarating movie, winner of the 2015 Palme d'Or at Cannes.
21. The Siege of Jadotville (2016)
The Siege of Jadotville is a different kind of war movie, it doesn't recount famous battles or portray renowned heroes. Instead, it's about heroes and events that went completely unnoticed. Namely, it's about The Irish 35 Battalion 'A' Company, a group of youngsters who were sent to the Congo on a U.N mission. What was supposed to be a plain positioning quickly becomes one of the most fought-over locations and the battalion of 150 'war-virgins" find themselves going against 3000 mercenaries led by experienced French commandants. And what a tribute this film is: it's well-paced, powerfully shot, and the acting, led by Jamie Dornan on one side and Guillaume Canet on the other, is absolutely perfect.
20. Pariah (2011)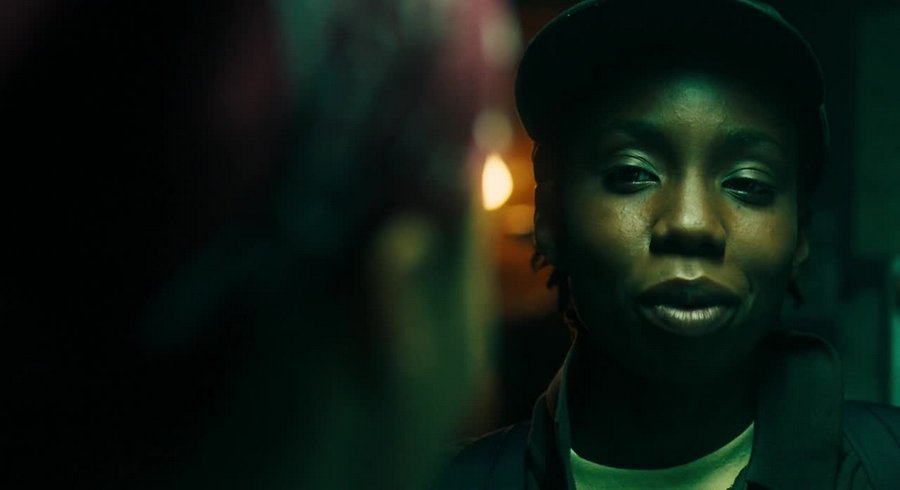 A beautiful and subtle masterpiece exploring the life of Alike, a teen in Brooklyn navigating her identity as a gay black girl. Caught between the traditional world of her family and the butch and sexual world of her friend who has already come out, director Dee Rees allows the audience to see the trials and tribulations of Alike's attempts to be comfortable and sure of herself.  It's a moving and raw coming-of-age story with many characters in the film being quite lovable and relatable making it easy for the viewer to become attached.
19. Under the Sun (2015)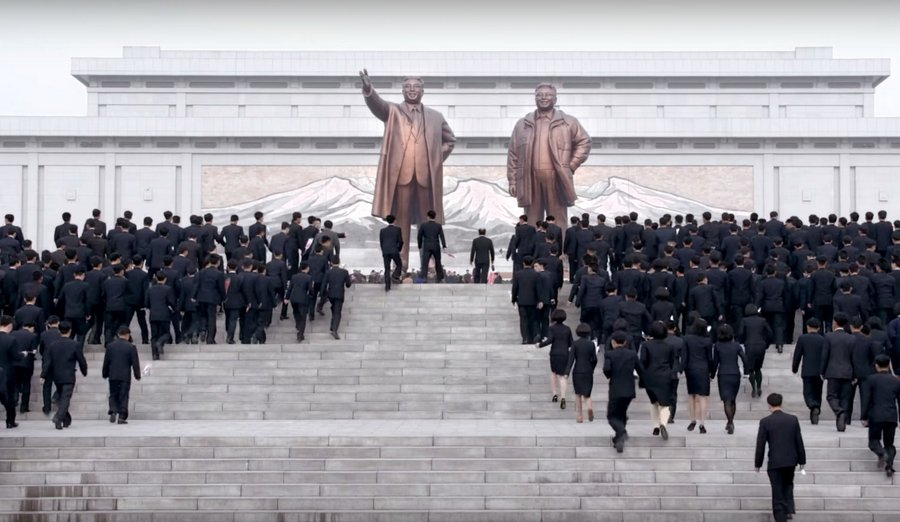 When Russian director Vitaly Mansky is commissioned by the North Korean government to make a documentary about an average Pyongyang child, he follows their every guideline. Except the end result, Under The Sun, is the complete opposite of what they had intended. For example starting every take earlier than they thought, he makes the documentary about the watchdogs around the child and other mechanisms of propaganda. He uses quiet storytelling to expose just how brainwashing in a fascist regime takes place, and how the people caught in it function. May just be the smartest, most important film you can watch on North Korea.
18. Living on One Dollar (2013)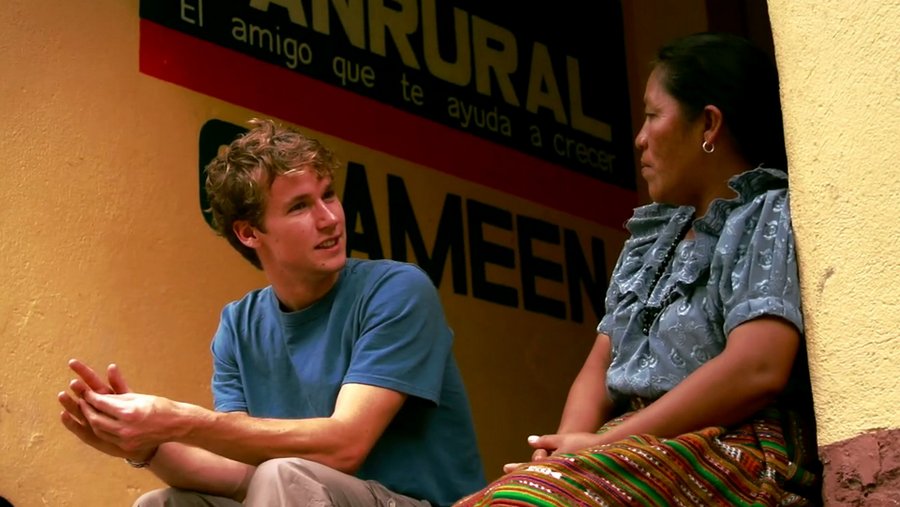 An earnest, simple documentary with an equally as simple premise: four friends travel to Guatemala for 8 weeks and try to live on one dollar a day each. What starts as an experiment for them quickly becomes an illustration of levels of poverty some of us will luckily never experience. More than 1.1 billion people (almost four times the population of the U.S.) do live on less than one dollar a day, and this film is a journey to their world – a journey to what it takes to live a life in poverty and exactly what that entails. Other than making you realize the luxury you live in, this film will leave you wanting to do more for your fellow humans.
17. The Road (2009)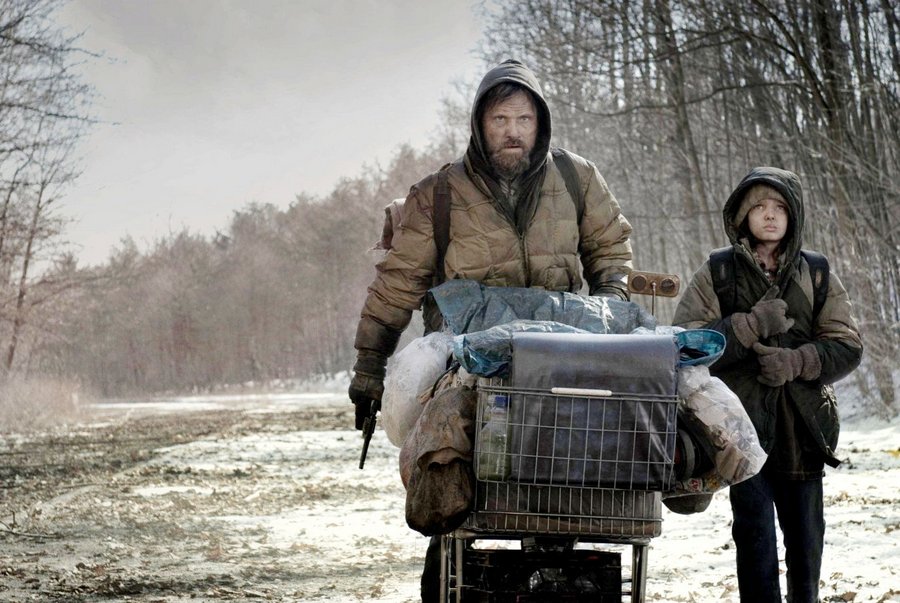 A Cormac McCarthy novel adaptation (like No Country for Old Men), The Road is an apocalypse movie set in a 'scorched Earth' rendition of the world. It follows a father (played by Viggo Mortensen) and his son as they battle to survive everyday life. Throughout the movie, the son's trust in his father grows and shrinks depending on choices the father makes, as he attempts to protect his son from cannibals, bandits, and the threat of starvation. The gritty realism this movie presents sets it apart from many other more theatrical releases, with the setting of a charred world illustrating a rather depressing new reality. A very down to earth and heartfelt story. Definitely worth the watch if you're willing to feel like you've been punched in the gut.
16. Tallulah (2016)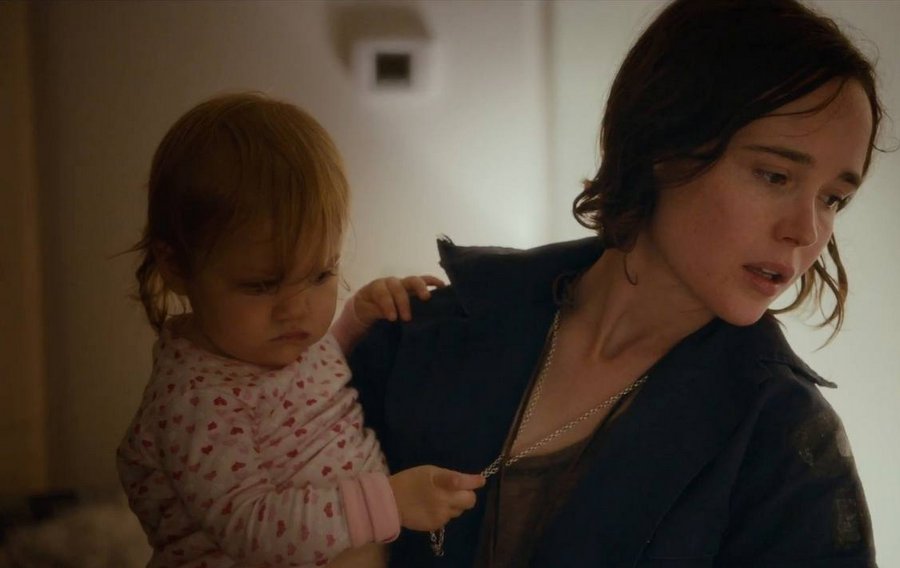 Some actors you think you see a lot until a role comes by that makes you think they are actually underused. That's Ellen Page's role as Tallulah, a young girl with seemingly little regard to anyone but herself, travelling the country while living in a van with her boyfriend. With no one to turn to or any idea how to manage such a situation, she comes across a toddler abandoned by her mother and decides to take care of her. Page, who was also executive producer of the film, shines through the character oriented script and direction by first-timer Sian Heder. A beautiful movie.
15. Divines (2016)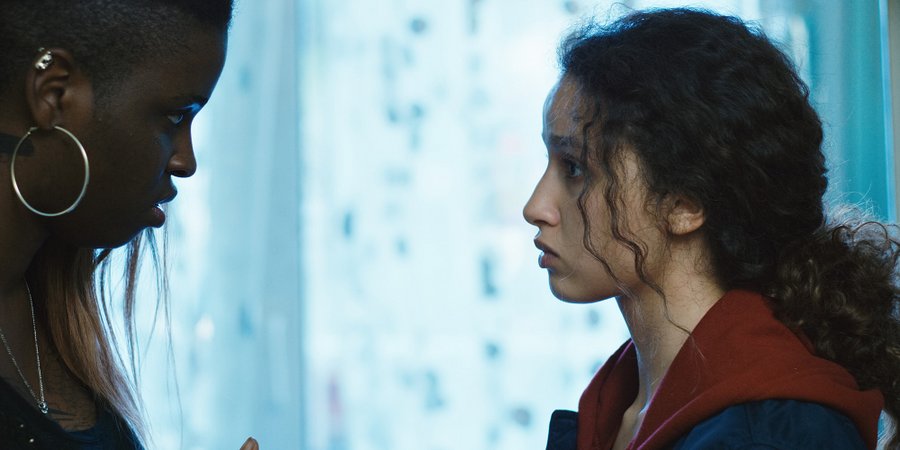 Deep in the suburbs of Paris, Divines follows the story of Dounia (played by Oulaya Amamra) and her best friend Maimouna (played by Déborah Lukumuena). Director Houda Benyamina serves a nest of social issues – welcoming the viewer into a world where poverty is pervasive and adults are haunted by their own ghosts, where there is a life vest only in the reliance on friendship. The nature of this bond between the two female characters is deep, playful, and backed by mesmerizing acting on behalf of Amamra and Lukumuena.
Just as prevailing throughout the film is the commentary on immigrant diasporas and the power of idealization. The girls fantasize about financial excess with guttural determination, guided only by the realization that their escape from their current lives has to come to fruition no matter what the cost. This film is entrancing and thought-provoking. You won't be able to look away.
14. Coherence (2013)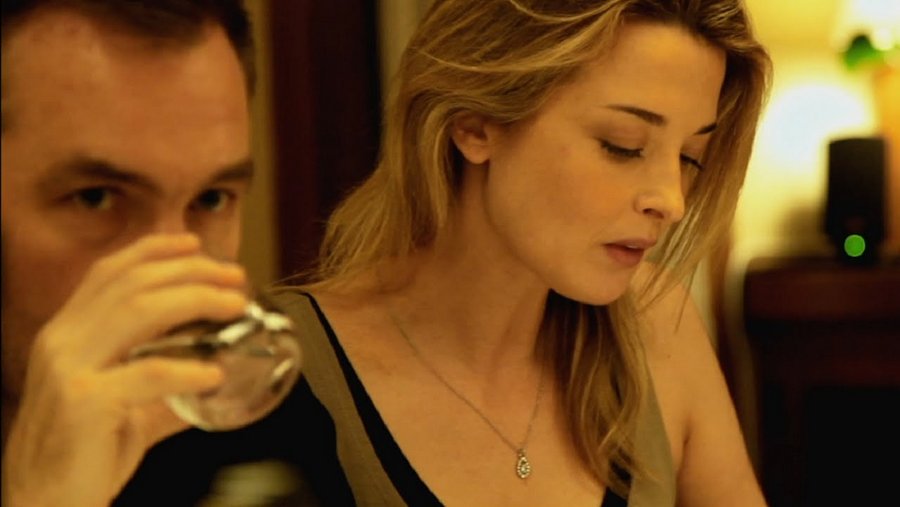 Coherence is a film that captivates you to the point of questioning the reality that surrounds you. It's a Quantum physics based sci-fi thriller that keeps your eyes sealed to the screen – not with unrealistically beautiful actors or special effects, but with an original screenplay and unexpected twists. Very refreshing.
13. The Big Short (2015)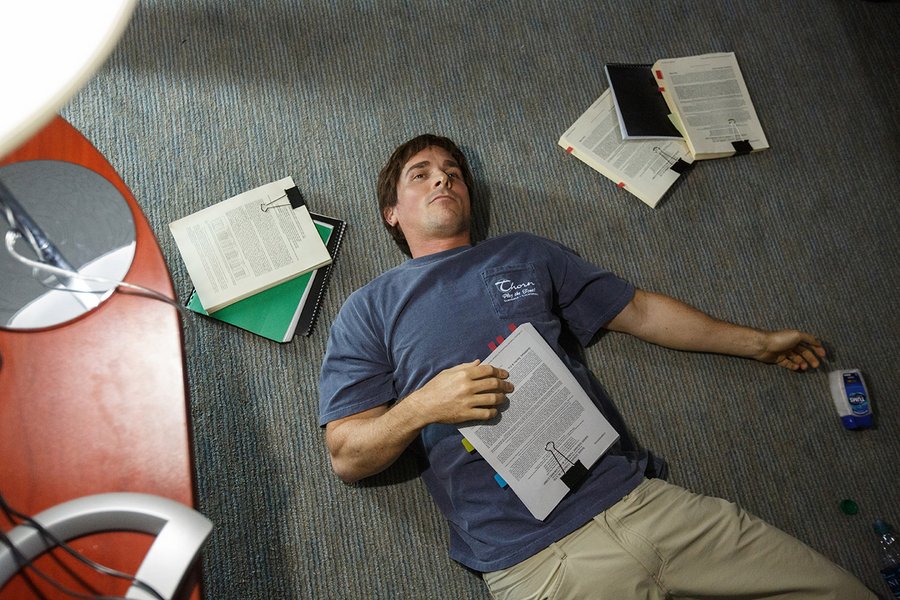 Based on Michael Lewis' 2011 non-fiction book, The Big Short follows several disparate Wall Street insiders who predicted the housing market crash of 2007-2008, and bet against the market for huge financial gains. It's a fascinating look into the inner workings and disrepair of the modern banking industry. A great cast of big names (Bale, Carell, Gosling, Pitt) carry the viewer through all of the intricate complexities of mortgage backed securities, collateralized debt obligations, etc.— and make it all both enthralling and highly enjoyable. Kudos to director/co-writer Adam McKay for making it work so well: balancing the humor, frustration and absurdity, punching it up with off-the-wall yet effective asides, and giving us a comprehensible education on the economic meltdown that affected so many millions of people so dramatically. It's a legitimately important film that everyone should see.
12. Jiro Dreams of Sushi (2011)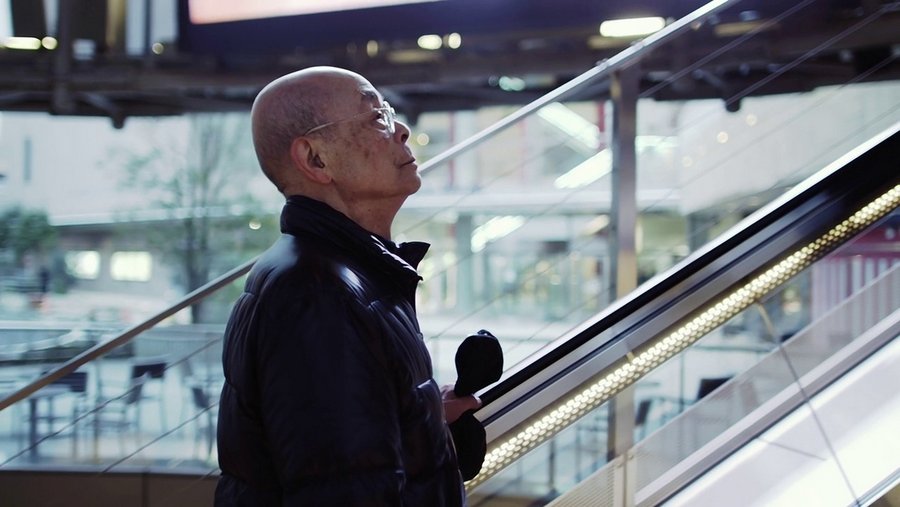 This surprising documentary follows Jiro, an 85 year old Japanese chef, his Michelin-starred restaurant in the Tokyo underground, and his eager sons. While ostensibly about sushi – and believe me, you'll learn about sushi and see absolutely gorgeous images of the raw-fish creations – the film's dramatic impetus is carried by the weight of tradition, the beauty of a labor of love, obsession, and the oft-fraught relationships between fathers and sons. Truly a must-watch.
11. Kilo Two Bravo (2014)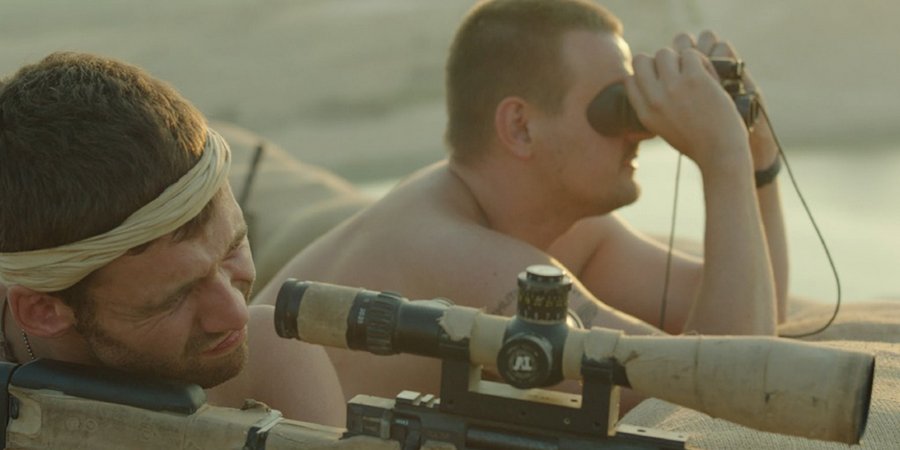 Kilo Two Bravo (Originally named Kajaki) is a must-watch for anyone who likes war dramas. It tells the true story of British soldiers in the Afghanistan war who find themselves trapped in a minefield during a mission, with their rescue team coming in a helicopter that might set off mines if it lands. It's a slow, dialogue driven film that is interested in taking you to the war zone more than it cares about entertaining you. Ultimately, it becomes an essay on the horrors of war, and an anti-war war film. Because of this and given the blood and gore, this movie is definitely not for those who would feel nauseated at sight of blood. Great setting, good cinematography, realistic acting and script all do justice to the true story. It's a film that will grip your senses and keep you at the edge of the seat throughout.
10. Stuck in Love (2012)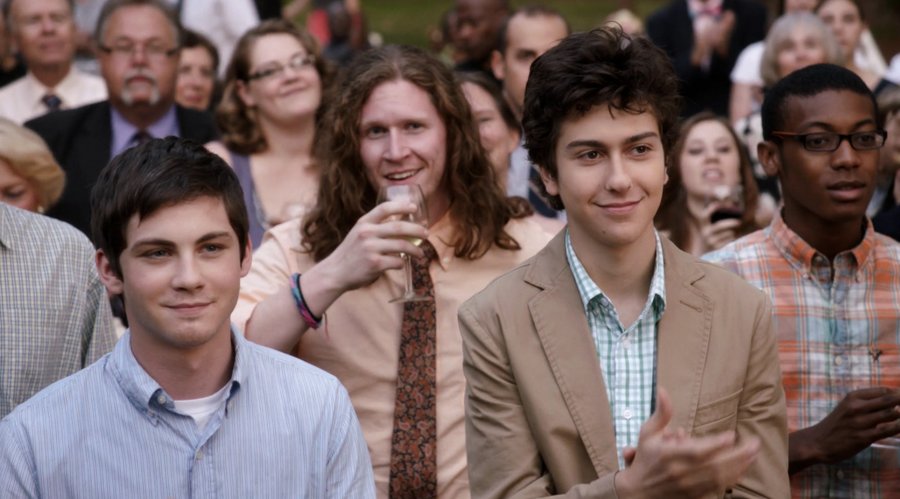 A beautifully intertwined love story showing the ups and downs of a father, his ex-wife, and their children experiencing love. The film weaves the three love stories of the different generations seamlessly and leaves you caring deeply about the characters. It has an amazing soundtrack added to fantastic acting that will make you feel as though you are living the same experiences as the quirky, screwed up family. It's a movie for anyone in the mood for a romantic comedy with a little more substance than your average rom com.
9. The Fundamentals of Caring (2016)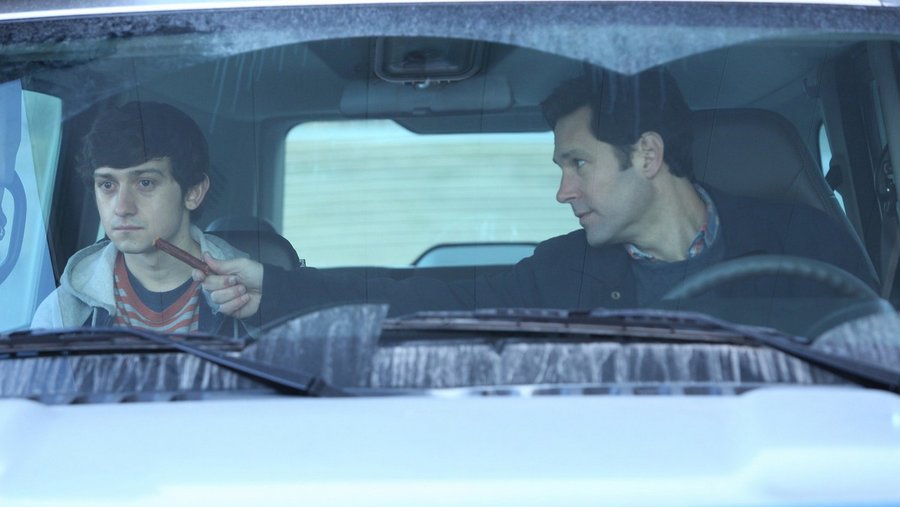 The Fundamentals of Caring is an offbeat comedy/drama starring Paul Rudd as Ben, a man attempting to overcome tragedy and looming divorce by becoming the caretaker for a teenager with muscular dystrophy named Trevor (Craig Roberts, Submarine). The two develop an unconventional relationship based largely on sarcasm and profanity, delivering many laugh-out-loud moments, while also slowly exposing the pain each is carrying inside. They eventually embark on a road trip across the western United States, at Ben's urging, in order for Craig to see something of the world beyond his wheelchair and television. It's a formulaic yet fun and touching road movie that covers much familiar ground, but also offers a fine illustration of caregiving, personal growth and emotional healing. Paul Rudd is as good ever, and Roberts is utterly superb. An undeniable winner, all-in-all.
8. Blue Jay (2016)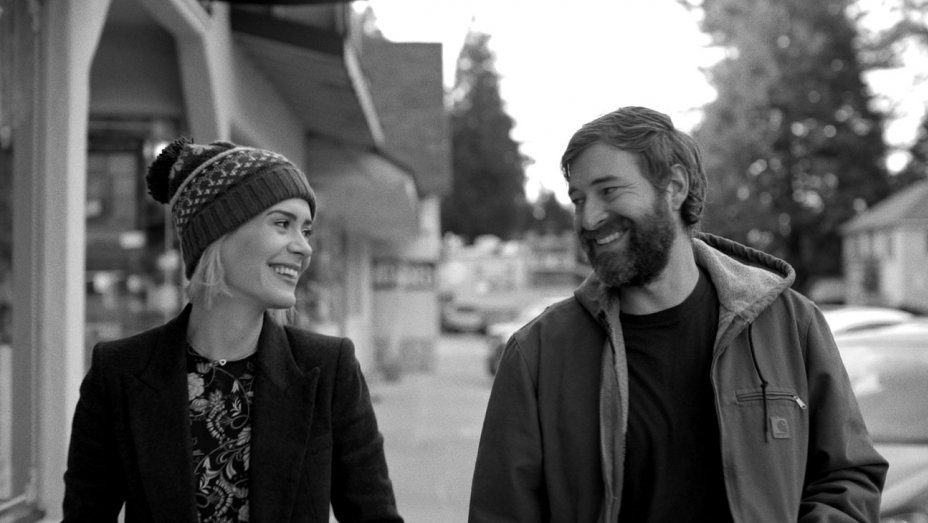 Shot in black and white to be the best dialogue-driven, character-study film it can be; Blue Jay stars Sarah Paulson and Mark Duplass in a cozy, slow-burning film. Their characters, respectively Amanda and Jim, are former high-school sweethearts who run into each other in their hometowns 20 years later. They talk, then get coffee, and then beer and jelly beans, until they move to Jim's mother's house. As they talk, and the movie moves forward, it abandons its romantic chops to become a truly heartfelt and real film. A revelation of a movie.
7. Sing Street (2016)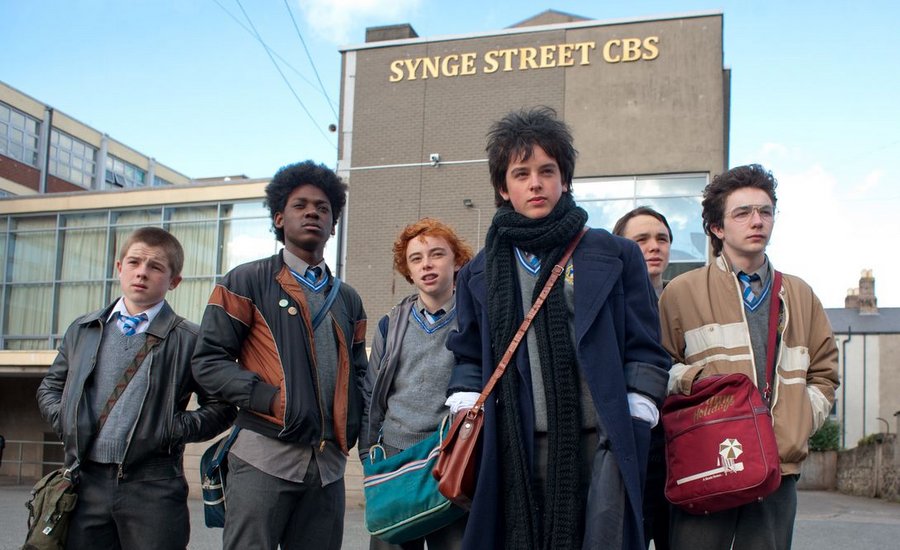 In 1980s Dublin, a young Irish catholic-school boy, whose family is facing financial problems starts his own band with the sole objective of impressing a mysterious femme fatale. The film will take you on a beautiful and witty journey through the band's path to success and our protagonist's quest of conquering his love all to the rhythm of some of the biggest 80's pop-rock hits and the band's own original soundtrack. Without a doubt this film is the culmination of John Carney's work (Once, Begin Again) as a filmmaker and dare I say his long awaited passion project.
6. Grizzly Man (2005)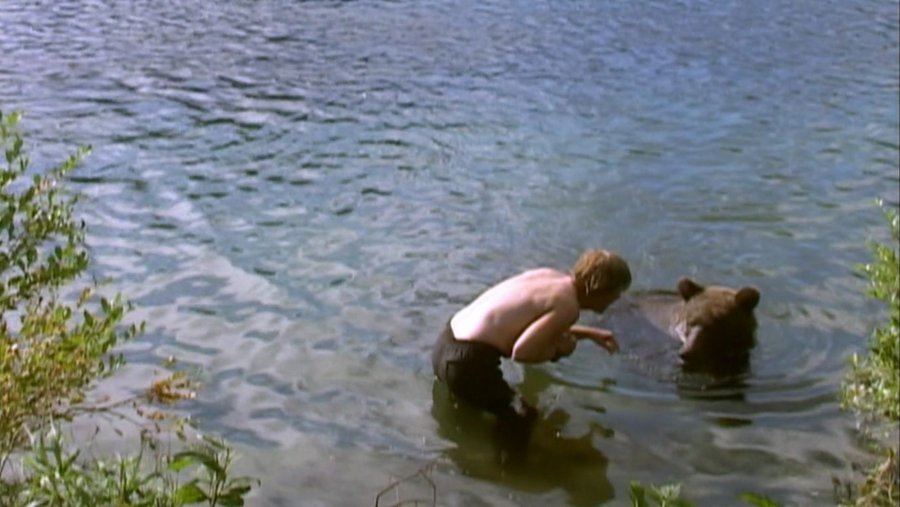 Arguably Werner Herzog's most renowned film, Grizzly Man is a thought-provoking documentary about Tim Treadwell, a man who, as the title suggests, lived among bears. While he remained only known for how his story ended, by one of the bears turning on him, Grizzly Man is the exploration of the man's complex mind, unlimited energy and love for nature. It could be because of the subject matter or because of Herzog's mesmerizing monotone narration, and maybe it is because of both – but Grizzly Man becomes a supremely beautiful look at psychology and how it collides nature. Also like most of Herzog's other work it's a hunt for the peculiar, so expect many funny, absurd, and charming moments.
5. 13th (2016)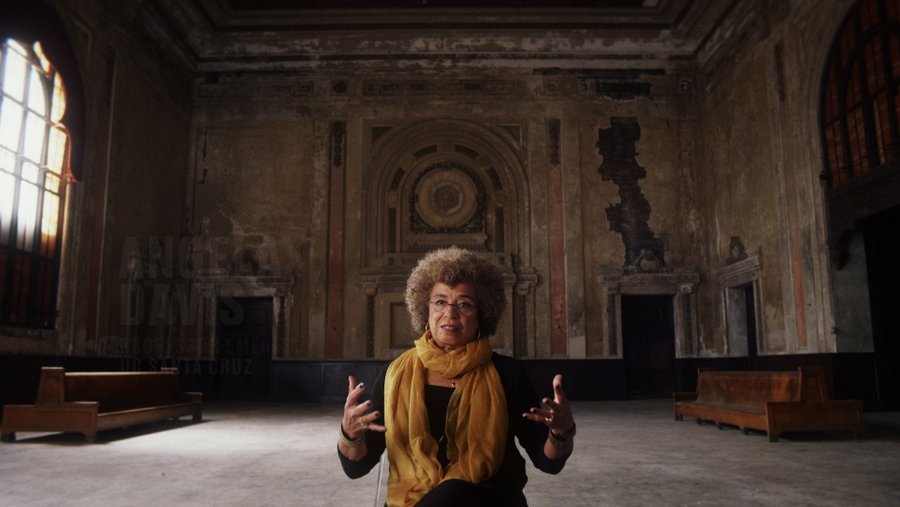 From Selma director Ava DuVernay, 13th addresses the second clause of the amendement of the same name: "Neither slavery nor involuntary servitude, except as a punishment for crime whereof the party shall have been duly convicted, shall exist within the United States." A clause that was immediately exploited and for which the consequences and interpretations explain a significant part of the current American societal landscape. What also unfolds is a highly instructive and thought-provoking film that deals with the idea of progress, and justly pays tribute to the horrifying number of lives mass criminalization ruined.
4. Boyhood (2014)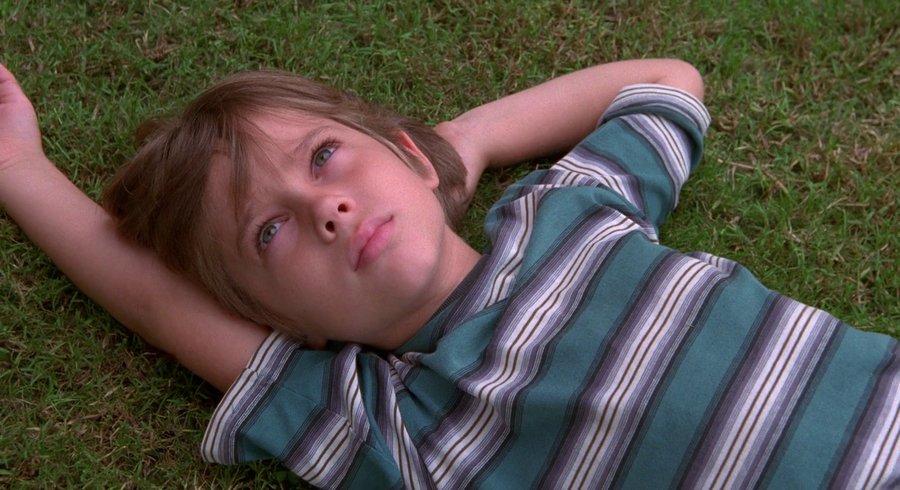 A masterpiece in every possible way: its striking balance between simplicity and effectiveness, its innovative value, the commitment of its maker, and just overall beauty. Boyhood was filmed over a span of 12 years, something never attempted before in film. The result is a captivating, breathtaking tale with almost unparalleled plausibility. The emotions it incites as well as the natural flow it has will feel a lot like life itself, and will leave you with ideas you can dwell on for long after the credits roll. Directed by Richard Linklater, and nominated to 6 different Oscars.
3. Victoria (2015)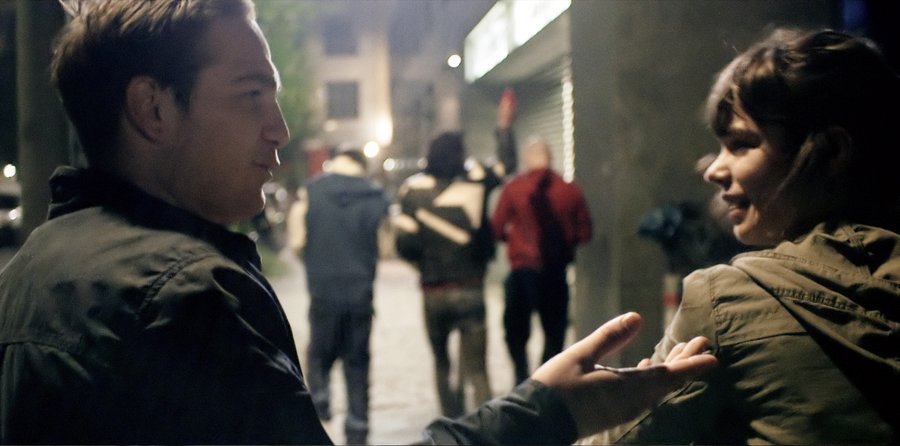 On the way out of a nightclub Victoria runs into four raucous German men who convince her to hang out with them. She is from Spain and has been temporarily living in Berlin. Her German isn't very good, but her English is passable. She shares some drinks with her new friends, and strikes up a flirtation with one of them. But what starts out as light-hearted hijinks at 4:30am eventually swerves into darker and more dangerous territory, as Victoria is coerced into participating in her German companions' dangerous plans. While the plot may sound like your standard issue crime drama, Victoria turns out to be something a little different, due to the thrilling and unusual way it was filmed – in a single shot. In interviews the director has talked about his process, and the challenges of filming an over 2-hour movie (it clocks in at 138 minutes) in over 20 different locations throughout the city of Berlin. The "one take" filming process could be viewed as a stunt, but in this case, I think it works well to serve the story. The tension built from the tightrope walk of the actors and filming crew adds to the ratcheting tension of the story line. Laia Costa give an astounding lead performance. There is not a single scene in Victoria where she is not present, and the movie would simply not work without her.
2. Dear Zachary: A Letter to a Son About His Father (2008)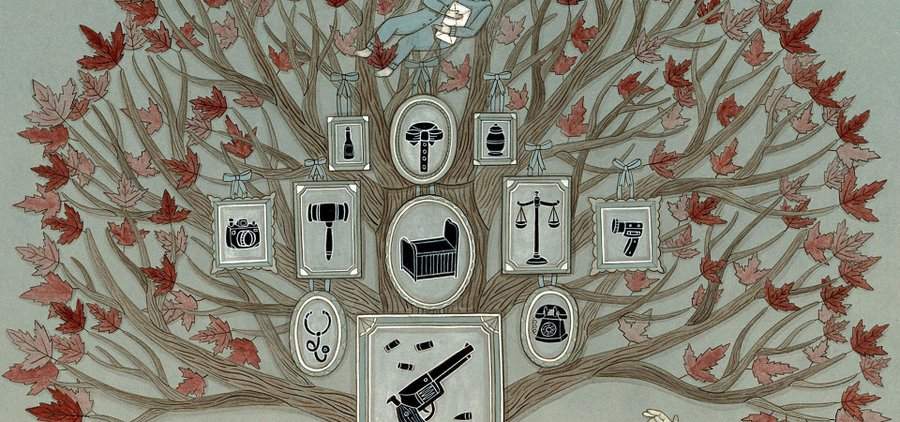 You will not come out of this movie the same person you were going into it. Get ready to cry your eyes out, scream in anger, and rejoice that such a powerful love can exist in our world. DO NOT READ ANY SPOILERS OR SUMMARIES BEFORE VIEWING! This loving documentary about the father of a young boy is one of the best movies of this decade! We can't recommend this film enough!
1. Short Term 12 (2013)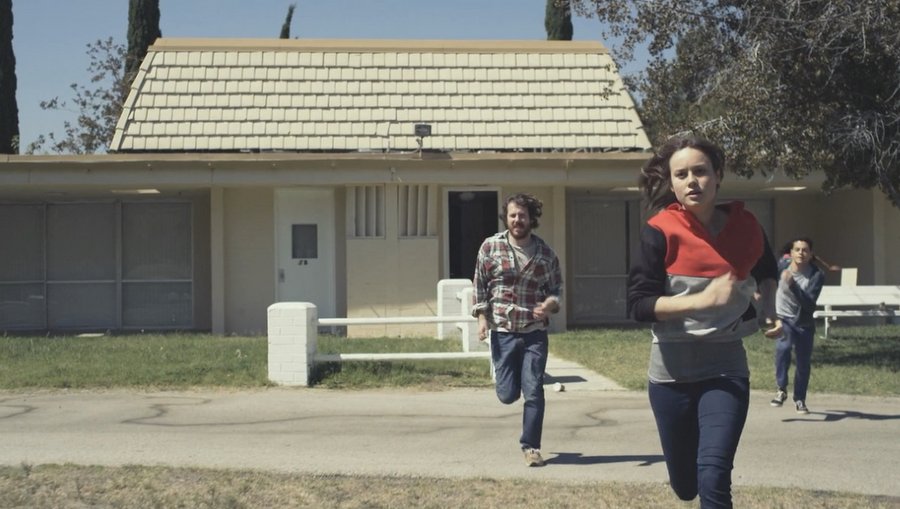 Short Term 12 is exactly like being injured in a part of your body where you didn't think it was possible to get injured before. It will hurt but it will make you care.
Natural and understated by budget and by purpose, it is powered by perfect performances that will take you on an emotional roller coaster ride you will never forget. It is at times sweet, at times depressing and at times hilarious.
The thing is, without even taking into consideration its small budget or the importance of the issues it talks about – we would still consider Short Term 12 as one of the best movies of the past 20 years.
Need more movies to watch?
13th (2016)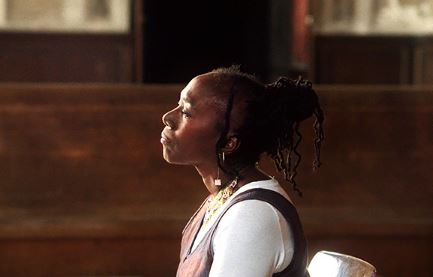 From Selma director Ava DuVernay, 13th addresses the second clause of the amendement of the same name: "Neither slavery nor involuntary servitude, except as a punishment for crime whereof the party shall have been duly convicted, shall exist within the United States." A clause that was immediately exploited and for which the consequences and interpretations explain a significant part of the current American societal landscape. What also unfolds is a highly instructive and thought-provoking film that deals with the idea of progress, and justly pays tribute to the horrifying number of lives mass criminalization ruined.
Pariah (2011)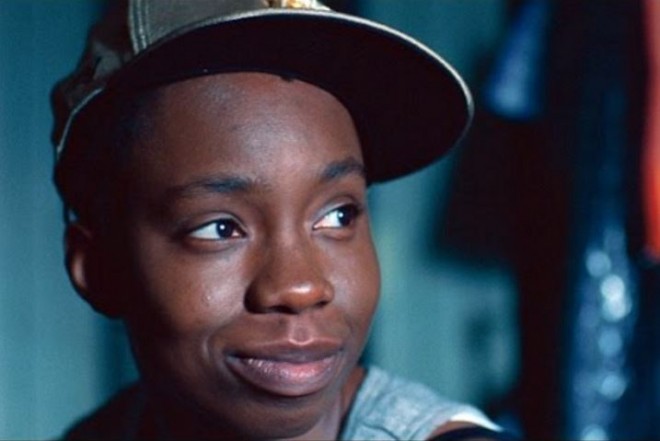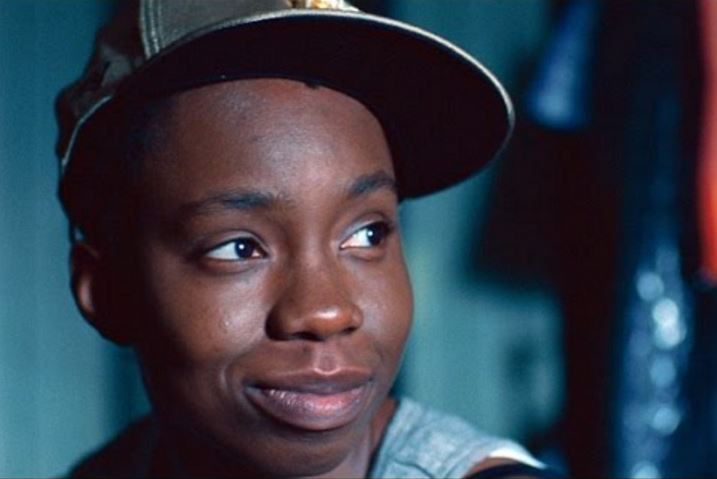 A beautiful and subtle masterpiece exploring the life of Alike, a teen in Brooklyn navigating her identity as a gay black girl. Caught between the traditional world of her family and the butch and sexual world of her friend who has already come out, director Dee Rees allows the audience to see the trials and tribulations of Alike's attempts to be comfortable and sure of herself.  It's a moving and raw coming-of-age story with many characters in the film being quite lovable and relatable making it easy for the viewer to become attached.
Silver Linings Playbook (2012)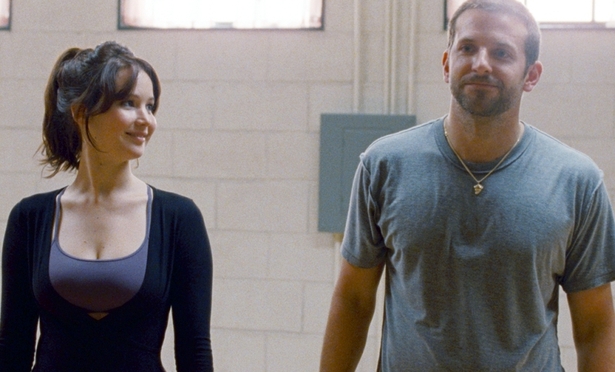 This Oscar winner is an offbeat romantic comedy that still feels like a standard romantic comedy! It's best that you go into it without many expectations, because many people enjoy it for different reasons and it's best if you find your own. It's also a movie that needs to be seen as a whole, despite having so many components to it. Fresh out of a mental institution, Pat (Bradely Cooper) moves with his parents and tries to get his ex-wife back. Hel he meets Tiffany (Jennifer Lawrence) a girl with complex problems of her own. Silver Linings Playbook is funny, so well-acted, and takes on interesting issues and perspectives.
Eternal Sunshine of the Spotless Mind (2004)
A stylish and whimsical yet delicate look at breakups in particular and relationships in general. It stars Jim Carrey as Joel Barish and Kate Winslet as Clementine Kruczynski. Instead of going to work one morning, Joel takes an unlikely route and that's when he meets Clementine, together they realize they share a special connection without really knowing how that connection came to be. A tale of memory and regret, love and loss, it's such a beautiful movie and a beautiful journey. You can't miss it. If you've watched it when it came out you should watch it again – you'll see the film differently. And if you haven't watched yet, well, I envy you.
Trainspotting (1996)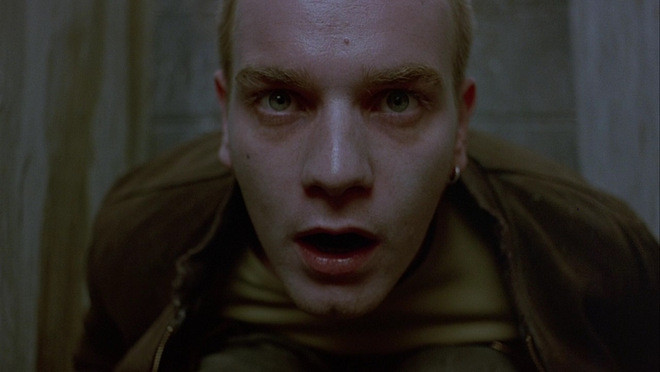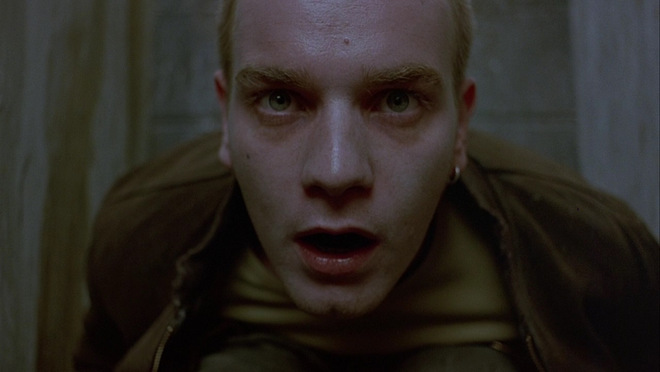 Renton (McGregor), a Scottish twenty-something junkie, must choose to clean up and get out, or continue following the allure of the drugs and the influence of friends. Find out if he chooses life in this brutal yet entertaining Danny Boyle masterpiece. While definitely not for the faint of heart, Trainspotting still manages to be funny at times, and provides an overall very entertaining experience.
The Big Short (2015)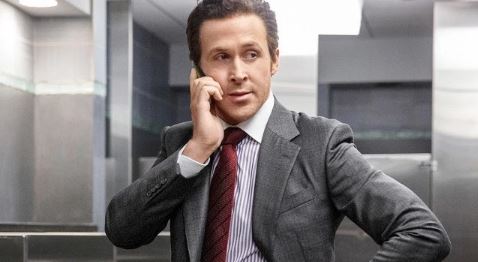 Based on Michael Lewis' 2011 non-fiction book, The Big Short follows several disparate Wall Street insiders who predicted the housing market crash of 2007-2008, and bet against the market for huge financial gains. It's a fascinating look into the inner workings and disrepair of the modern banking industry. A great cast of big names (Bale, Carell, Gosling, Pitt) carry the viewer through all of the intricate complexities of mortgage backed securities, collateralized debt obligations, etc.— and make it all both enthralling and highly enjoyable. Kudos to director/co-writer Adam McKay for making it work so well: balancing the humor, frustration and absurdity, punching it up with off-the-wall yet effective asides, and giving us a comprehensible education on the economic meltdown that affected so many millions of people so dramatically. It's a legitimately important film that everyone should see.
A War (2015)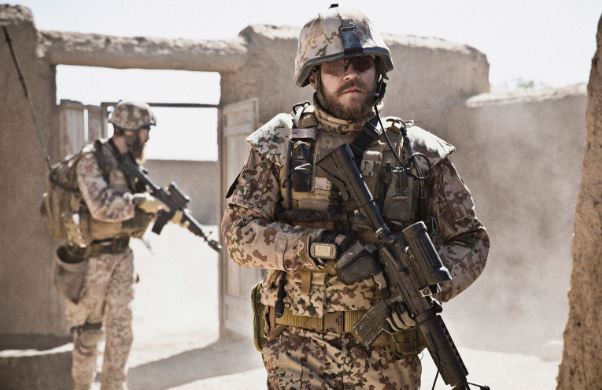 A War (Krigen) is a Danish war drama that focuses on Commander Claus Pedersen (Pilou Asbæk) as he leads a company of soldiers in modern day Afghanistan, while his wife at home in Denmark struggles to care for their three children. During a mission to rescue a family from Taliban threat, Claus' unit is overcome by enemy fire, forcing him to make a dramatic decision that has a complicated effect upon himself, his fellow soldiers and his family back home. A War is a tense yet thoroughly involving drama that offers a profound example of moral ambiguity and the repercussions of warfare. The acting and direction are utterly superb across the board—another enthralling and superbly humanistic affair from Danish filmmaker Tobias Lindholm (A Hijacking).
Punch-Drunk Love (2002)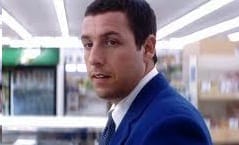 Adam Sandler, though currently imminently marketable, incredibly played out and boring, used to be a real actor. This is the film by which his legacy will be judged, where we see the funnyman drop the mask and actually show real feelings besides bumbling rage. Sandler's hurt and confused performance is beautifully vulnerable and true and is complimented by P.T. Anderson's incomparable direction (the man behind Boogie Nights and There Will Be Blood), creating a true masterpiece of American cinema.
Tu Dors Nicole (2014)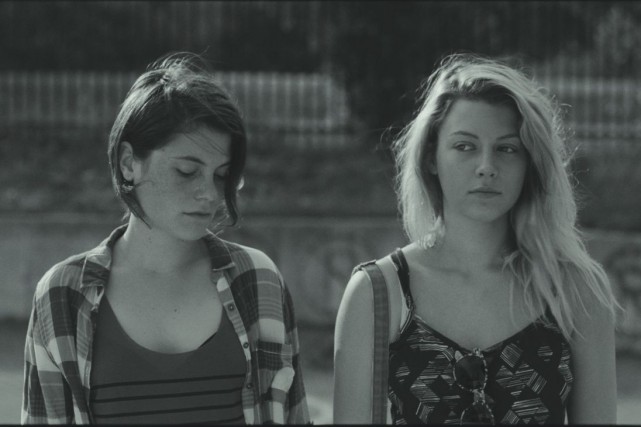 Nicole is 22, just out of college, and adrift during her first summer as an "adult." Tu Dors Nicole ("You're Sleeping Nicole") is a French-Canadian take on the late coming-of-age story. Nicole spends most of the summer is her small, sleepy Quebec town lounging around her parents house (they are gone for the summer), occasionally working at the local thrift store, trying to sleep (she's developed insomnia), and wandering aimlessly around town and the Quebec countryside with her best friend Veronique. The two are joined at the hip (as evidenced by how their bikes are always locked-up together) but the arrival of Nicole's brother and his bandmates threatens to upend the lifelong relationship between the two; because of this waning friendship Tu Dors has earned comparisons to films like Ghost World and Frances Ha which examine the complexities of young female friendships, particularly when one's identity is in flux. The film was shot on gorgeous Black & White 35mm film , adding to it's floating dream-like quality, and boasts a sweet and droll sense of humor. There are occasional touches of the surreal as well — my favorite running gag being the presence of the pre-pubescent Martin, a small boy whose voice has prematurely developed (the voice that comes out of his mouth sounds like that of a world weary 45-year-old) who attempts to woo Nicole with poetic insights such as, "the heart has no age." This film is a true hidden gem.
The Secret of Kells (2009)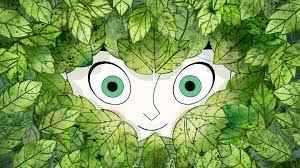 A Franco-Gaelic animated film nominated for an Academy Award, the Secret of Kells certainly isn't your average Disney fare. Set in 8th century Ireland, it is beautifully animated, taking cues from ancient illuminated manuscripts and Gaelic folk art. Featuring a plot heavily inspired by Irish mythology, it tells the story of the Viking invasion of Ireland and the creation of the Book of Kells, an Irish national treasure. The world of the film pulses with the lush greenery of the island, populated by fairies, giants, magic and mystery.
Ne le Dis à Personne (Tell No One) (2006)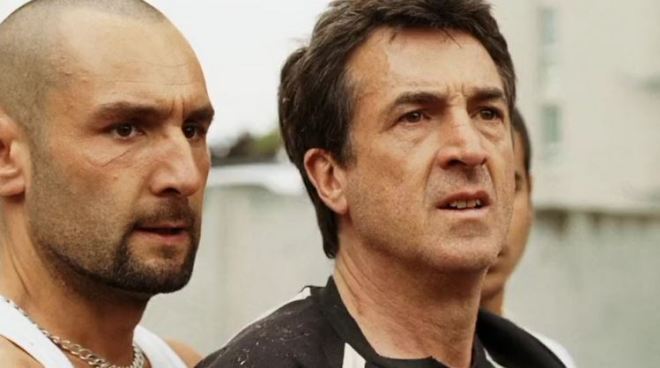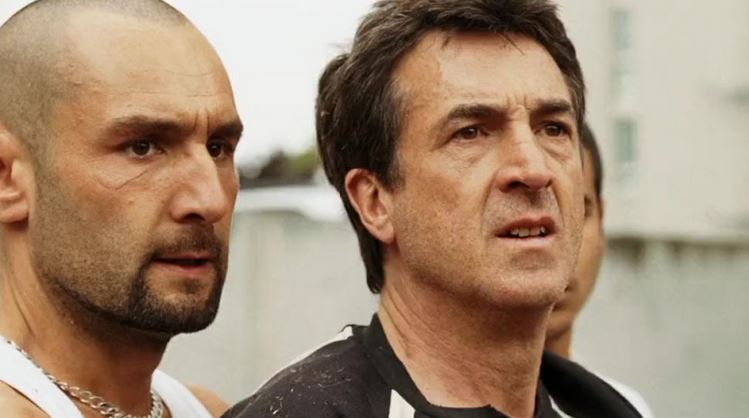 Francois Cluzet, who you may remember from The Intouchable, plays a man whose wife is killed and is afterwards accused of murdering her. To make matters even more confusing, signs that his wife is actually still alive surface. This well thought out thriller is at all times the furthest thing from boring and has, among other great components, well crafted chase scenes as the protagonist looks for 8 years of unanswered questions.
Blue Is the Warmest Color (2013)
Emma, a free minded girl with blue hair, influences Adele's life dramatically, teaching her how to be honest with herself and discover her true desires about love. The film beautifully and realistically portrays the evolution of Adele, from a highschool girl to a grown-up woman, even though the spirit which Emma lighted up in her never dies. Blue Is the Warmest Color or La Vie d'Adèle is a very honest, intense, and charming picture, prepare not to blink much and have your face glued to screen from start to finish.
Battle Royale (2000)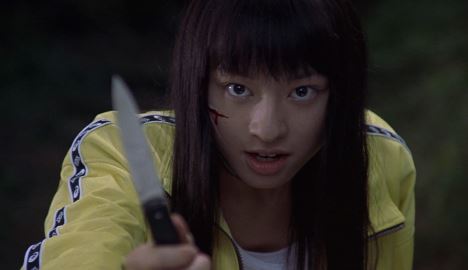 When asked about this film, Quentin Tarantino even goes as far as to say, "If there's any movie that's been made since I've been making movies that I wish I had made, it's that one." Kinji Fukasaku's cult film follows an alternate present in Japan, in which a random high school class are forced onto a remote island to fight to the death. While it follows the quintessential 'only one shall leave' scenario (complete with over-the-top, almost comic murder scenes), the raw emotion and character depth within the film cut far deeper than any traditional action thriller, leaving you almost satisfied with how the plot pans out.
Tucker and Dale vs. Evil (2010)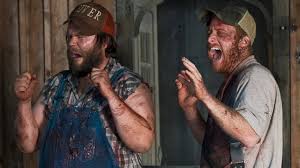 Full of twists on classic horror themes, this hilarious and gory comedy will have your sides aching, and still you'll want more. The plot centers on two rednecks who are trying to have a good time while fixing up a summer home. True to horror movie form, a group of college kids set up camp nearby, and naturally evil begins to happen. This well-written, entertaining story even has some heart to it.
Tinker Tailor Soldier Spy (2011)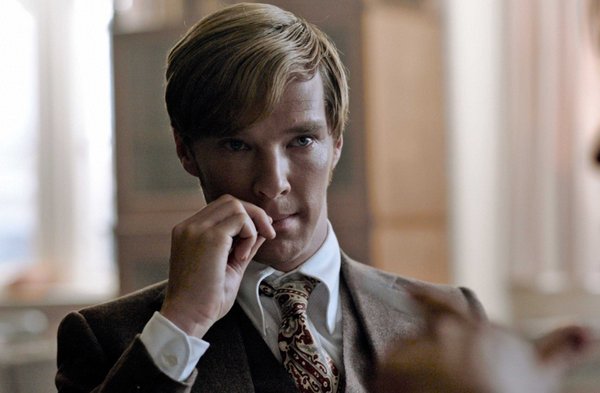 A slow-burning spy thriller set within the British intelligence service during the height of the Cold War, this complex drama is highlighted by Gary Oldman's acutely understated performance. As a high level agent brought out of retirement to ferret out a mole within the MI5, he exudes intensity and intellect with unerring precision. The story itself is exceptionally complicated and yet highly engaging. I felt that casting and corresponding screen time made it clear whom the mole would turn out to be…but you may disagree.
Two Days, One Night (2014)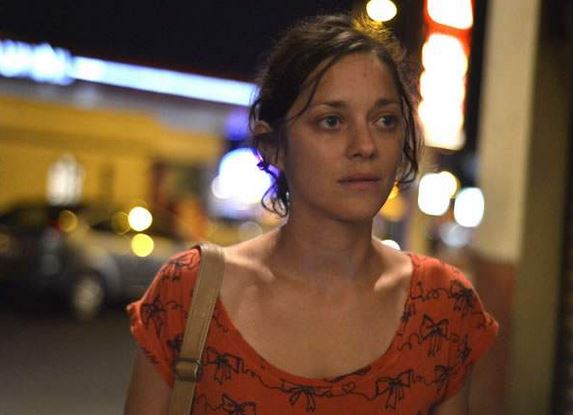 This movie originally caught my eye for all the attention it got at the Cannes festival, but I assure you, all of the hype is more than warranted. Two Days, One Night takes you on an emotional journey with Sandra, recovering from depression and ready to get back to work, when she discovers that her co-workers, having to choose between receiving a bonus and Sandra keeping her job, hold her fate in their hands. And thus, barely convinced herself and with her husband as her only support, she sets out on an unlikely mission to convince the people to vote against the bonus so that she still has a salary.
This movie will strike a chord for anyone who has encountered depression or even simply tried to understand the abstract concept that it is. Marion Cotillard flawlessly portrays through Sandra the desperate struggle of having to put up a fight despite the utter hopelessness that she finds herself drowning in. At strife with herself, watching her try even though every cell in her body has given up, is gut-wrenching and awe-inspiring at the same time. Before long Sandra's fight on the lay-off and on her own hopelessness seem to blur together. Whether she wins, is what keeps you hooked to the very end.
The Diving Bell and the Butterfly (2007)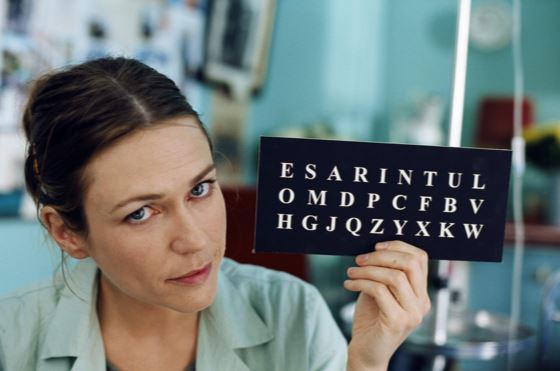 Directed by celebrated artist-turned-fillmmaker Julian Schnabel, The Diving Bell and the Butterfly is the true story of French journalist and fashion editor Jean-Dominique Bauby (Mathieu Amalric), who suffered a devastating stroke at the age of 43. Almost completely paralyzed by what is termed "Locked-in Syndrome", Bauby was left with only the operation of his left eye intact, leaving him forced to communicate via partner-assisted scanning (selection of each letter of the alphabet via blinking). Ultimately, Bauby employed this painstaking procedure to dictate his own memoir "Le Scaphandre et le Papillon", which became a number one bestseller in Europe. The film alternates between Bauby's interaction with his visitors and caretakers (including the dictation of his book) and his own dream-like fantasies and memories of his life prior to paralysis. With the title, Bauby uses the diving bell to represent his self-perceived state of isolation, akin to a deep-sea diver encased in an oxygenated chamber, and the corresponding butterfly to represent the freedom he enjoys as he often journeys quite magically through his own mind's eye. It's a somber yet engaging film full of heart and vision, featuring wonderful performances by the entire cast across the board.
Me and You and Everyone We Know (2005)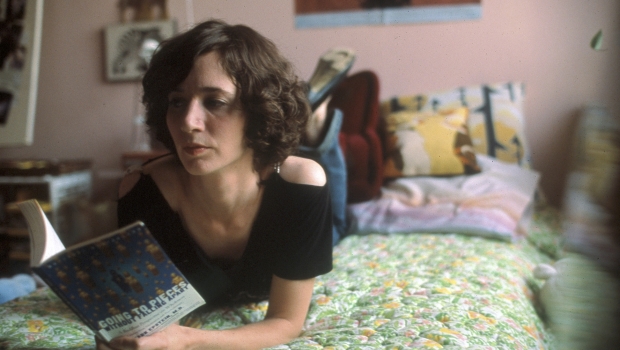 Picked by Roger Ebert as the fifth best film of the decade. An observant, tender film about the little details in loneliness and then in relationships as we move through life. It's funny, at times darkly so, and features a great performance by John Hawkes as Richard, an eccentric shoe salesman dealing with an ended marriage trying to turn his life around. He meets another eccentric character, Christine, played by the writer/director of the movie Miranda July. It's a quirky film that wants you to relate to it, and the moment you do, gives you scenes that you might just remember forever.
The Sea Inside (2004)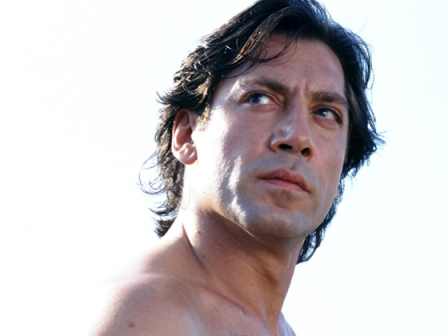 There are movies that make you a bit more mature when you watch them. This movie is one of them. They took very hard and controversial topic, but presented in so you do understand both sides and agree with them. Winner of an Academy Award and a Golden Globe, it tells the true story of a man who spent 28 years campaigning for the right to end his own life. Now you get why I said it was a hard topic, right? It's a heart-wrenching watch to say the least, but thanks to a perfect performance from Javier Bardem the complex story gains such a big grasp that it ends up having uplifting and even funny moments.
Phoenix (2015)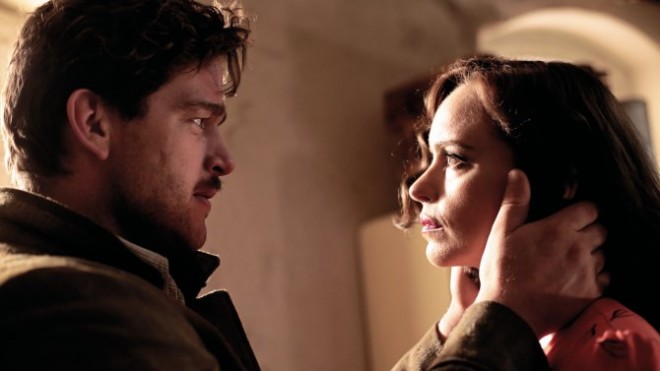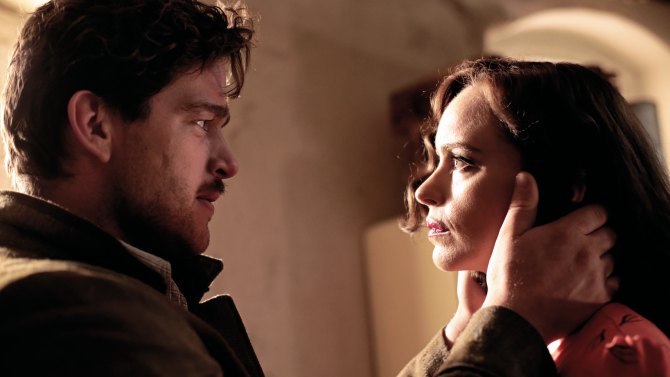 Nelly is a concentration camp survivor who undergoes reconstructive facial surgery, and comes back to question whether her husband (unable to recognize her) was the one who betrayed her to the Nazis. Heavy, heavy stuff. But in Phoenix you will also see something else, as the story takes you beyond the subject matter to become almost a celebration of film: elements of Hitchcockian cinema intertwine with the realism of the likes of David Ayer are added to perfect performances to create a stunning, compelling, and exceptional film.
Touching The Void (2003)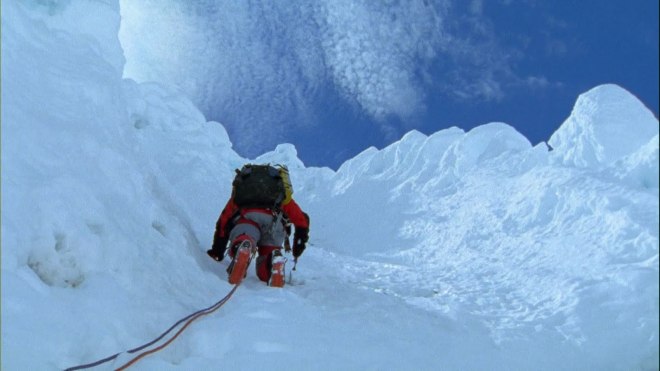 A documentary about two "climbing" friends who attempt to summit Siula Grande in the Peruvian Andes in 1985. I say climbing friends because they are both somewhat egotistical, yuppie risk takers and seem to be the type who are only friends when their interests align. Nevertheless, they are truly ambitious, driven adventurers. A storm hits and one of the climbers gets injured. They both know that this is a death sentence, and events go on from there. The story is epic and nearly unbelievable, but for the fact that it actually happened. I am not a climber, but the plot and story will speak to any adventurer who must accept inherent risks, including death, in their outdoor endeavors.
Bernie (2012)
This is not what you are looking for if you are not into very slow movies. It ambles along like the East-Texas drawls that populate it, taking its sweet time and letting the story slowly roll out. This true-story-based film is driven by a strong and witty performance from Jack Black –just not the Jack Black you know. A different kind of movie, Bernie is an entertaining mix of true crime and comedy.
World of Tomorrow (2015)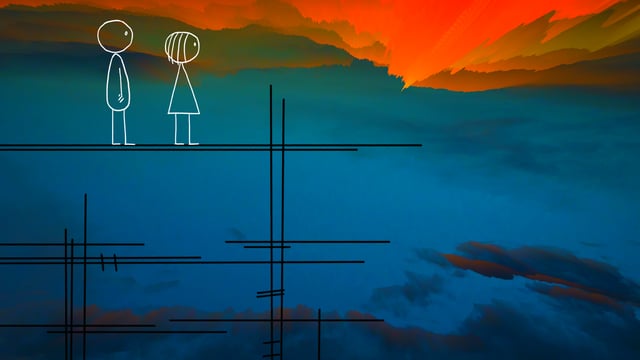 How often does a short film get picked as movie of the year? The answer: not often but it happened with World of Tomorrow. The 2016 Oscar nominated masterpiece is an insight-packed journey of a little girl who gets a peek into her distant future. It is directed by Don Hertzfeldt, the genius who also gave us the other mind-bending stick-figure animation It's Such a Beautiful Day. The little girl in question? Hertzfeldt's young niece who also contributed lines to the film! World of Tomorrow is a must-watch – a piece of art so beautiful it will revive your love for cinema for a long time.
Force Majeure (2014)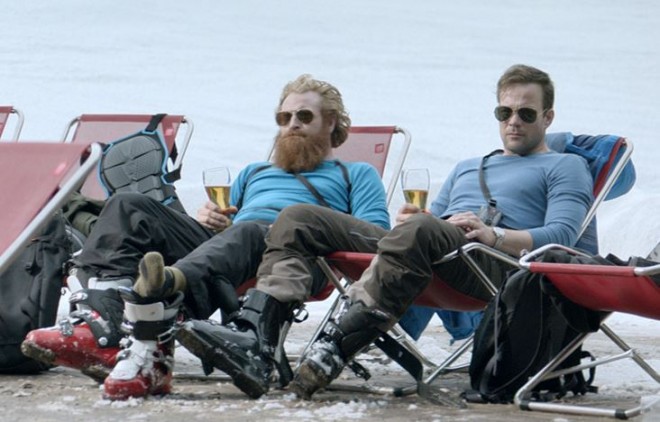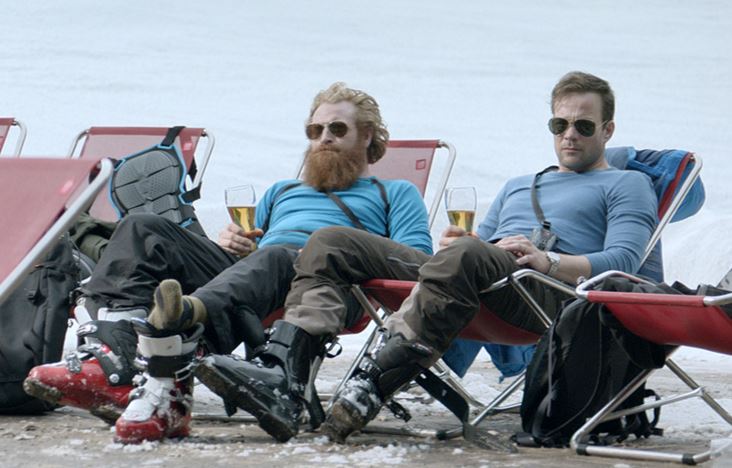 A seemingly well-adjusted Scandinavian Family vacationing in the French Alps experiences a frightening avalanche scare near the beginning of Force Majeure, thereby unleashing a cacophony of mistrust and anxiety as their dynamic is shaken to the core. This pitch black comedy from Sweden charts the steady disintegration of the family unit and the father's psyche in particular, as his reaction to impending death leaves his family deeply questioning his masculinity and prioritization of their well-being. The stages of blame and negotiation play out with painful honesty, holding back very little in a manner that leaves the viewer supremely uncomfortable, as if eavesdropping on a neighbor's personal affairs. The effect is unsettling yet stunningly honest and often laugh-quietly-on-the-inside worthy in its depiction of human vulnerability. Unlike many narrative films, the "climax" comes at the beginning of Force Majeure, with the remainder of the film acting as an extended denouement in the form of a measured, Kubrickian character study.
Enron: The Smartest Guys in the Room (2005)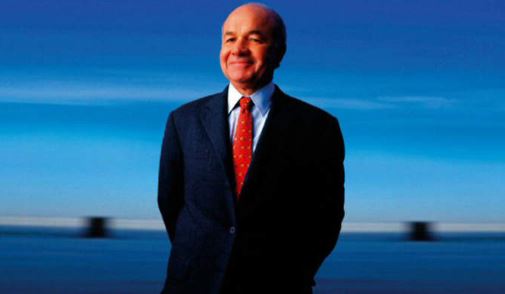 A documentary about the rise and fall of the Enron Corporation, the energy-trading and utilities conglomerate that gained worldwide attention in 2001 upon its headline-grabbing bankruptcy. Detailing the massive amount of fraud and malfeasance committed by the organization's top executives, the film delves into the many intricate strategies and "special purpose" entities that were manufactured in order to hide enormous losses and debt from shareholders and the general public. It's a fascinating and distressing examination of hubris and greed, with so many ethical considerations laid aside in the pursuit of financial gain. The film is as pertinent today as it was when it was released in 2005—perhaps even more so in this post-financial collapse era of increased distrust in corporate agendas.
After the Wedding (2006)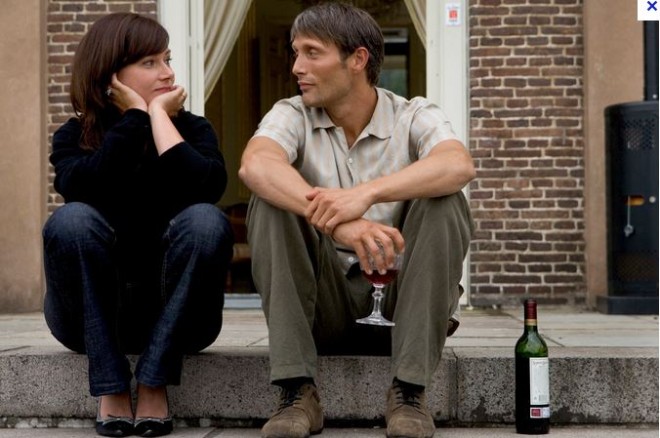 There is a unique emotional approach to Danish films rarely matched by anything else, that has to be seen to be understood. Oscar-nominated After The Wedding perfectly embodies that. Jacob Peterson (played by Mads Mikkelsen) is an idealist who runs a financially struggling orphanage in India. He returns to Copenhagen to seek a large donation when he discovers that in order to get the money he will be unveiling dark secrets about his own personal past. Scenes are stretched, and feel incredibly realistic. But because of the great plot and premise as well as the fantastic cast, they're never boring — on the contrary, After the Wedding is thrilling and at all times interesting. You will also feel that it is capturing every emotion you've ever encountered, or will ever encounter in the short two hours it spans.
What Happened, Miss Simone? (2015)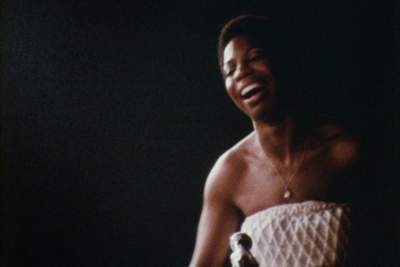 "As fragile as she was strong, as vulnerable as she was dynamic, she was African royalty. How does royalty stomp around in the mud and still walk with grace?". What Happened, Miss Simone? will teach you and surprise you no matter how much you think you know the soul singer, not only in its exploration of Nina Simone's personal life and complexities, but by being both a personal and political documentary. As you get to discover an original singer with talents that reach all the way to performance art, you will also learn about a Civil Rights activist's journey and an unstable woman's struggle. The documentary is not about answering the question of what happened, Miss Simone? – it's an exploration of why that question is so important.
Upstream Color (2013)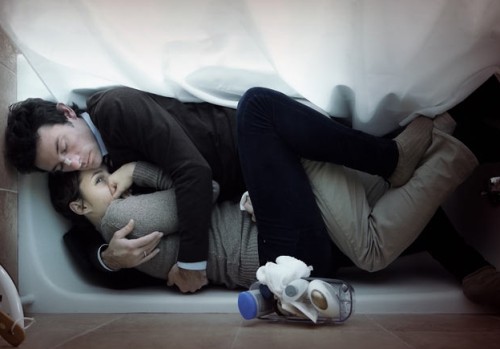 Nine years after his out-of-nowhere, mind-bending premier Primer, writer/producer/director/ star Shane Carruth returns with this exponentially more challenging feature—a neo sci-fi/drama/romance/thriller quite nearly impossible to describe effectively in words. Ostensibly focused upon a woman who has been drugged, brainwashed and robbed and is subsequently drawn to an unknown man who has experienced a similar theft, Carruth draws out the drama in a fractured narrative that challenges the viewer to piece together the dream-like story fragments and implications like a complicated puzzle. Certainly not "audience friendly" in any sort of traditional sense, I love how Carruth paints such an elaborate, intelligent tale in such a remarkably original manner. If this is the future of film, I'm definitely on board.
Let the Right One In (2008)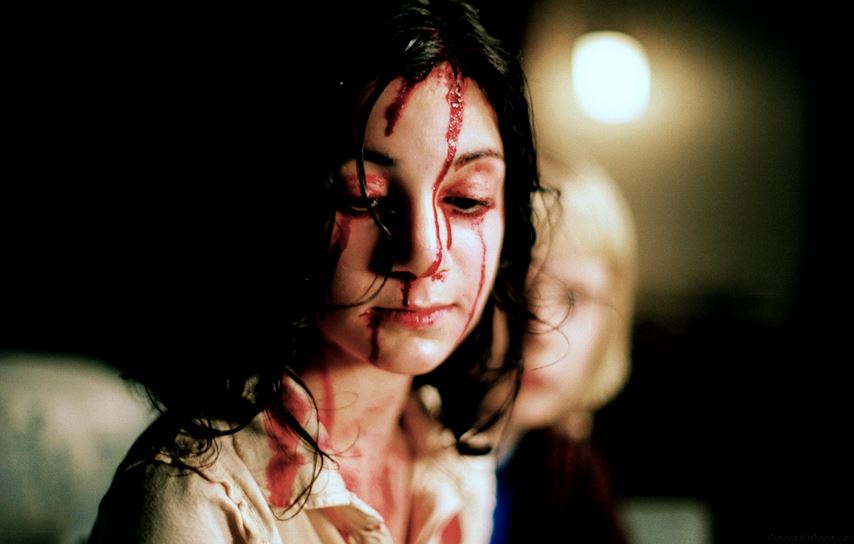 Somehow an art house film, horror, and romance all in one, Let the Right One In explores the boundaries of its genres with unprecedented finesse, and offers a stunning alternative for those disappointed with recent vampire love stories. From its haunting minimalist imagery to its incredible score, it is persistently beautiful. The film follows twelve-year-old Oskar and Eli, drawing on numerous aspects of traditional undead lore, and still manages an impressive feat in feeling entirely fresh and devoid of cliche. Those in search of a terrifying movie might need to look elsewhere, but if what you're looking for is simply a great watch, don't pass this one up.
Lee Daniels' The Butler (2013)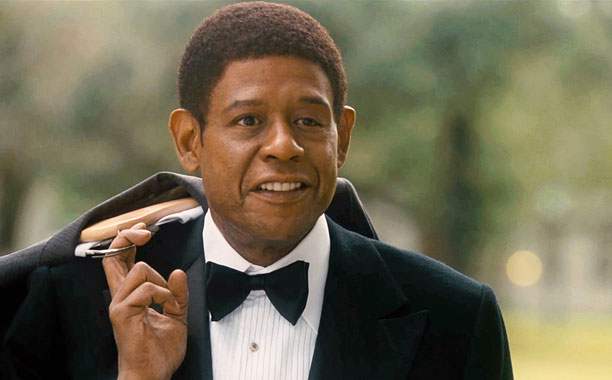 Equally heartwarming and gut-wrenching, this is the real-life story of Cecil Gaines, a butler who served eight presidents in the White House. Portrayed sincerely and flawlessly by Academy Award Winner Forest Whitaker, the film takes place during tremulous times for both Cecil and the country — and gives you the world from his perspective, his struggles, and his opinions. It's a beautiful and affecting film that will leave you with a simple yet deep emotional impact.
Clerks (1994)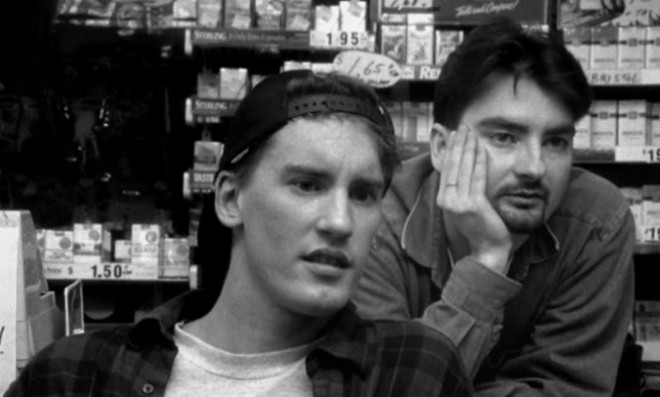 What is a good low-budget film? A film stripped to the intelligence of its makers and the talents of its actors. Clerks is that and more. Filmed in black-and-white and at the convenience store where its director Kevin Smith worked in real life, it's a hilarious slice-of-life story about two slackers working in minimum wage jobs and their customers added to the news of an ex-girlfriend passing away. It would be a must-watch because of how unique it is, and how it pulls of everything it reaches for, but it's also hilarious, and a very touching effort.
Populaire (2012)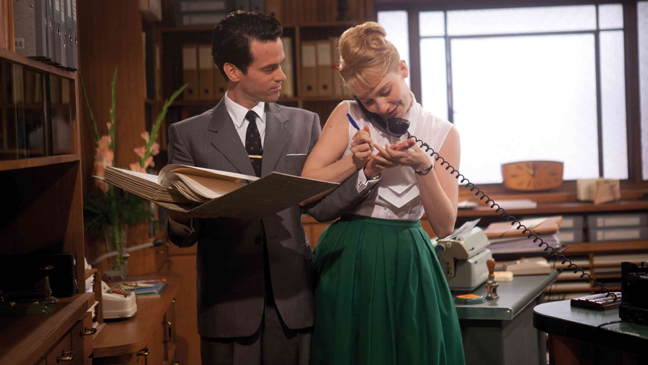 A French romantic comedy set in the 1950s, it's like a "She's All That" with Mad Men aesthetics. Sounds like an odd mix? This film is odd, but does it so well. It's a quirky and triumphant look at women's rise to respect in the workforce. A girl destined for a quiet life sees her true potential come to life when she joins an insurance agent as his secretary. Together they train for a speed-typing contest, and together, they fall in love.
Frida (2002)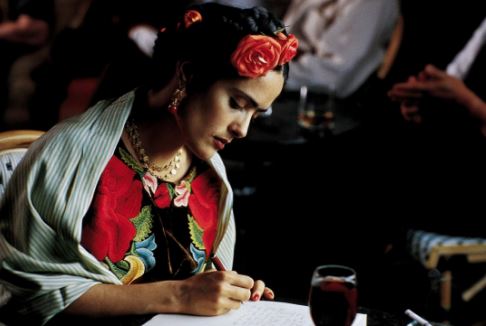 Frida is a biographical depiction of the life of famed Mexican artist Frida Kahlo, portrayed with unabridged passion and zest by Salma Hayek. It follows her early life (including a debilitating trolley accident that would haunt her physically), through her burgeoning passion for painting, her often tumultuous marriage to fellow artist Diego Rivera, and her notable dalliance with Leon Trotsky in later years. The heart of the film is the relationship between Kahlo and Rivera (Alfred Molina), as fiery and passionate as it was tender and sympathetic. Director Julie Taymor does an exceptional job of bringing both Kahlo and her art to life—her art quite literally through animation and visual effects that galvanize the viewer without distracting from the overall presentation of one woman's remarkable true life story.
Breathe (2014)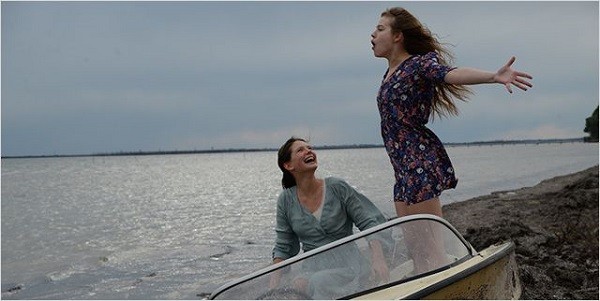 Mélanie Laurent's fifth movie that she both directs and writes, Breathe is an impressive display of deft film-making and honest, insightful storytelling. Charlie is a teenage high school student with seemingly nothing unusual about her. When Sarah comes to her school from Nigeria they quickly form a friendship that brings out many unexpected sides of Charlie. Breathe sometimes veers to darkness which adds the last element to a perfect portrayal of a friendship between two girls at that age.
Atonement (2007)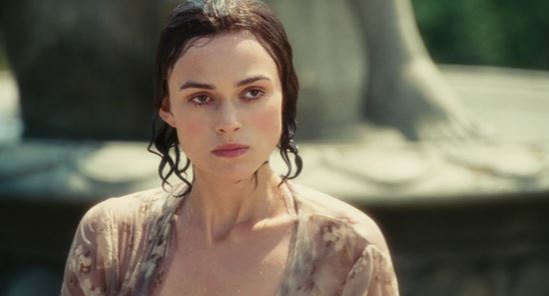 Atonement is a tribute to cinematography, an epic film that might just remind you why you fell in love with movies to begin with. A young girl and aspiring writer has a crush on the man her older sister loves, so the young sister indulges her imagination to accuse the man of a crime he didn't commit. The two are separated and the latter is then sent away to prison and after joins the army.  As the young girl grows up and realizes the true consequences of her actions, what can she do, what can anyone do, to remedy such a wrong? Winner of two Golden Globes and nominated to 6 Academy Awards.
Take this Waltz (2012)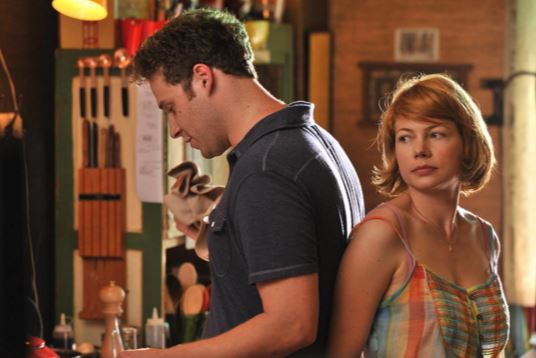 Take this Waltz is a movie that wants you to have a problem with it. It's about a woman (Michelle Williams, Blue Valentine) torn between her husband (played by Seth Rogan) and a new man who entered her life. It's an emotional and honest account as well as a mature slice-of-life film that you will appreciate either if you are familiar with a similar situation in real life, or if you give the film a chance, which I recommend you do.
Rounders (1998)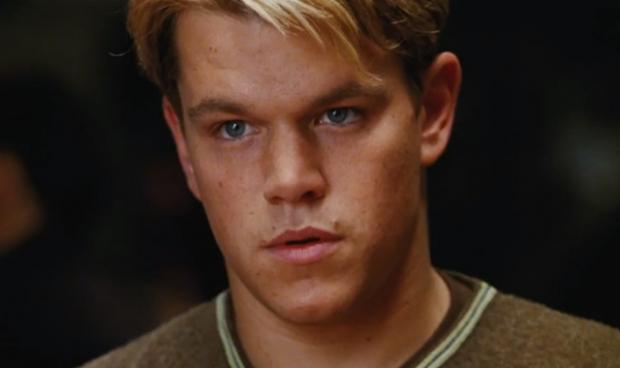 In Rounders, Matt Damon plays a law student and reformed poker player who is forced back into the game in order to help his newly-paroled best friend (Edward Norton) pay off overwhelming gambling debts. It's an enjoyable insider's look into the world of high stakes gambling and of Poker specifically, giving the viewer compelling insights into Poker in terms of strategy as well as human psychology. Damon and Norton are well-cast in their roles — Norton particularly great as the sleazy and manipulative "Worm". Not-overly-surprising in its storytelling, yet highly enjoyable from beginning to end, this one will appeal to fans of gambling and sports films, as well as those who enjoy modern film noir and pseudo-noir films with a nice dramatic edge.
Trollhunter (2010)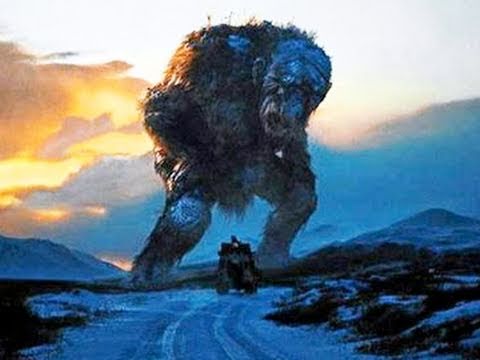 Filmed as a "found footage" of a local college film crew investigating local poachers, this movie really surprised me. To be fair, I didn't really know what to expect. But I definitely didn't expect to like this movie as much as I did. The pacing is on point. The suspense hits you at just the right times. There are a few drops of levity trickled throughout to keep a smile on your face. And that's how my face stayed when the credits rolled.
About Elly (2015)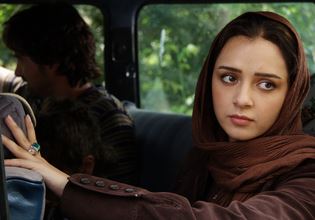 Having only made its way to the U.S. 6 long years after its initial release, this is the long-awaited film from the Oscar-winning director of A Separation– and it is in every way extraordinary. It's a movie stripped down of almost everything to keep only its humans in focus, it is honest and realistic beyond belief and quite simply a must-watch. A group of old friends and relatives reunite for vacation in northern Iran with one of them bringing a new person to the group, Elly, in hopes of her marrying one of the friends, Ahmad. When Elly vanishes without notice, the questions that follow expose the group to unexpected levels, and eventually pose subtle yet sincere questions about gender, politics, and the delicate balance modern-day Iranians live in.
Thanks to the perfect performances and the director's unparalleled talent, About Elly will feel interesting at times, thrilling and devastating at others, but above all, and because of it being so… human, it will feel familiar to you no matter where you are from.
A Late Quartet (2012)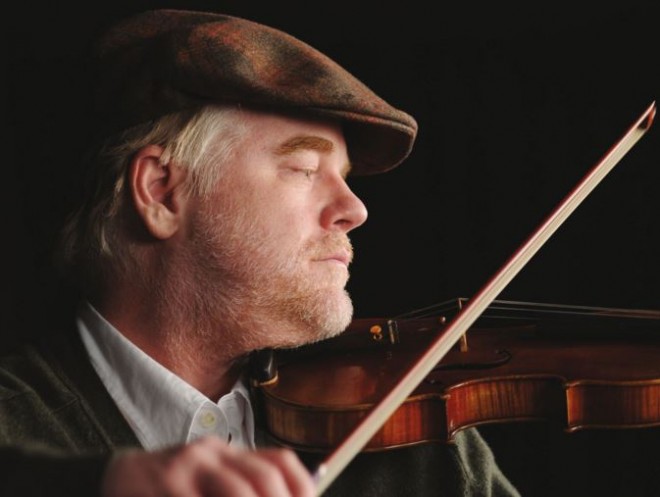 A late quartet is about a string quartet's struggle to stay together, after illness, egos and infatuation get in the way. With powerful performances from Philip Seymour-Hoffman and Christopher Walken, this movie is very captivating and examines well the kind of dynamics that can take place in a group of people who have known each other for a lifetime.
Indie Game: The Movie (2012)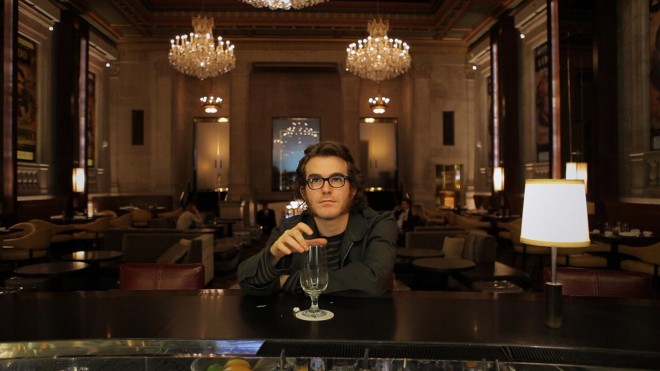 An insightful documentary that profiles several video game developers who have eschewed mainstream opportunities in order to pursue their dreams of self-employment and independent game production. The film follows four developers over the months, days and hours leading up to looming launch dates for their creations, and captures many of the difficulties and anxieties therein. It's an incisive peek inside the minds and hearts of four incredibly talented individuals, providing a unique perspective on their creative processes as well as their individual motivations, vulnerabilities and aspirations. You don't need to be a gamer or have ever purchased a game console in order to enjoy this one — it's a far more universal depiction of hard work, resiliency and accomplishment that virtually any viewer is bound to appreciate.
The Way (2011)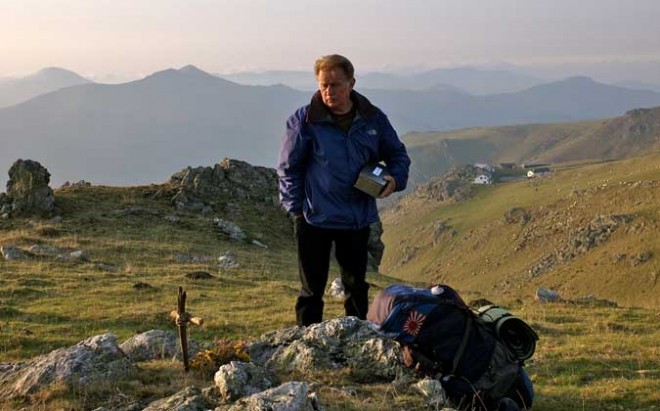 In "The Way", an American doctor, Tom (Martin Sheen), travels to Spain to identify the remains of his deceased son (Emilio Estevez, also writer/director) who has died while traveling "El Camino de Santiago", the famous pilgrimage across Northern Spain. Once there, Tom unexpectedly finds himself inspired to continue his son's journey, sprinkling his ashes along the lengthy expedition to the Cathedral of Santiago de Compostela in Galicia, home to the shrine of the apostle St. James the Great. Along the way Tom gains several unlikely traveling companions: a Dutchman (Yorick van Wageningen), a Canadian (Deborah Kara Unger) and an Irishman (James Nesbitt), each of whom has his/her own personal reasons for making the pilgrimage, with each adding various degrees of of drama and humor to the proceedings as well. A touching and inspiring film marred a bit by some unnecessarily roughly-hewn characterizations, but overall a pleasant experience with a warm feeling of adventure and camaraderie throughout.
Cinderella Man (2005)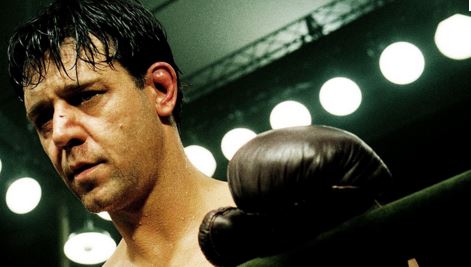 I was surprised by how dramatically and deeply emotional this film was. While there is a love story included, it is not that of young puppy love. Rather, it the story of a man's undying and perseverant love for his family. What would you do when given a problem to which there is no solution and everything beloved to you is at stake? I was in emotional agony experiencing the Depression with this family whilst ironically perched upon my plush bed devouring extensive amounts of food. Were I you, the person reading this, I would take the time tonight to watch it. It's worth it.