All the movies here are highly-rated (by both critics and viewers), little-known, and handpicked by our staff.
This list is ordered by most recent good movies, and therefore is not a ranking. Here are the titles considered as the best from the year 2004.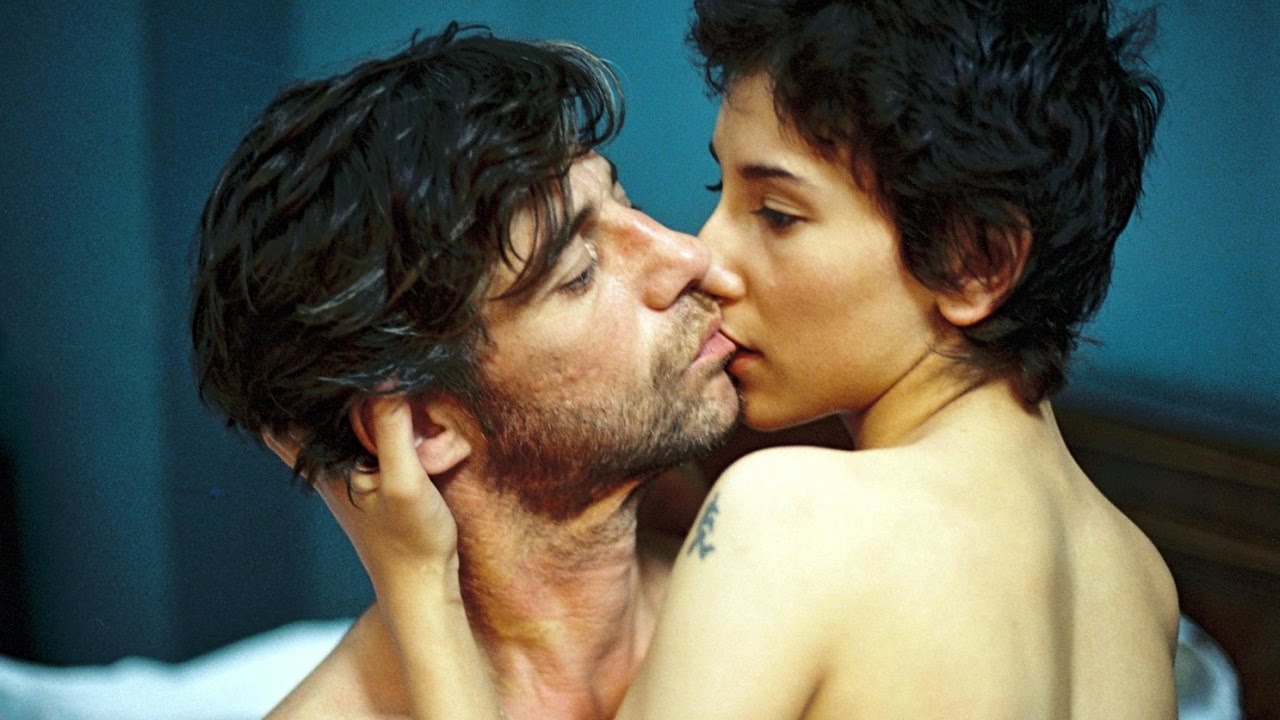 Stars: Birol Ünel, Güven Kiraç, Sibel Kekilli
Directed by: Fatih Akin
Two strangers in Germany deal with their Turkish identity in separate ways but are joined together when they agree to a fake marriage in order help each other break free. This is a dirty, gritty and heart-wrenching story about culture, love and the violence that unites them. Winner of a Golden Bear and "Best Film" as well as "Audience Award" at the European Film Awards.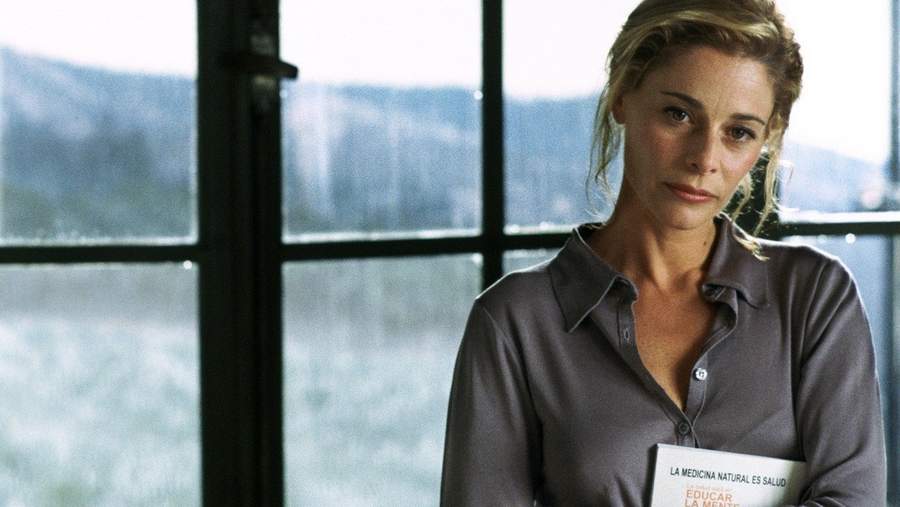 Stars: Belén Rueda, Javier Bardem, Lola Dueñas
Directed by: Alejandro Amenábar
There are movies that make you a bit more mature when you watch them. This movie is one of them. They took very hard and controversial topic, but presented in so you do understand both sides and agree with them. Winner of an Academy Award and a Golden Globe, it tells the true story of a man who spent 28 years campaigning for the right to end his own life. Now you get why I said it was a hard topic, right? It's a heart-wrenching watch to say the least, but thanks to a perfect performance from Javier Bardem the complex story gains such a big grasp that it ends up having uplifting and even funny moments.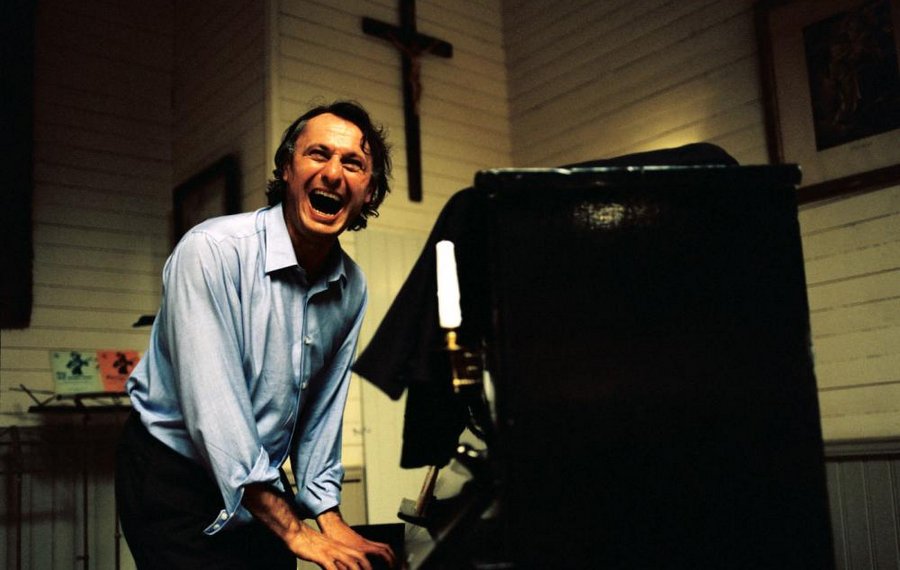 Stars: Frida Hallgren, Helen Sjöholm, Michael Nyqvist
Directed by: Kay Pollak
A Swedish film about a world-famous conductor who suddenly interrupts his career to return alone to his childhood village in Norrland. It doesn't take long before he is asked to come and listen to the fragment of a church choir, which practices every Thursday in the parish hall. "Just come along and give a little bit of good advice". He can't say no, and from that moment, nothing in the village is the same again. The choir develops and grows. He makes both friends and enemies. And he finds love. It's a wonderful movie about faith, values, and the exploration of one's spirit.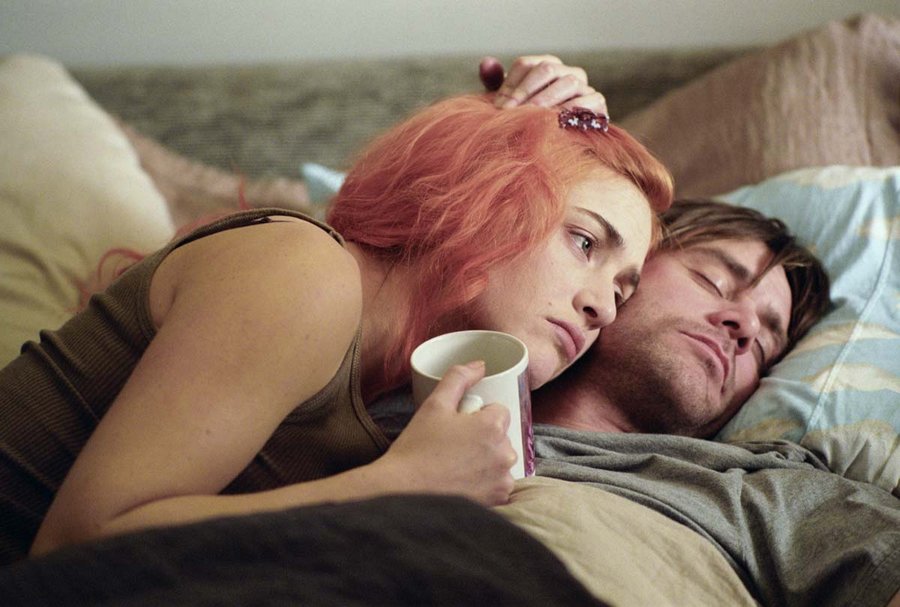 Stars: Jim Carrey, Kate Winslet, Mark Ruffalo, Tom Wilkinson
Directed by: Michel Gondry
A stylish and whimsical yet delicate look at breakups in particular and relationships in general. It stars Jim Carrey as Joel Barish and Kate Winslet as Clementine Kruczynski. Instead of going to work one morning, Joel takes an unlikely route and that's when he meets Clementine, together they realize they share a special connection without really knowing how that connection came to be. A tale of memory and regret, love and loss, it's such a beautiful movie and a beautiful journey. You can't miss it. If you've watched it when it came out you should watch it again – you'll see the film differently. And if you haven't watched yet, well, I envy you.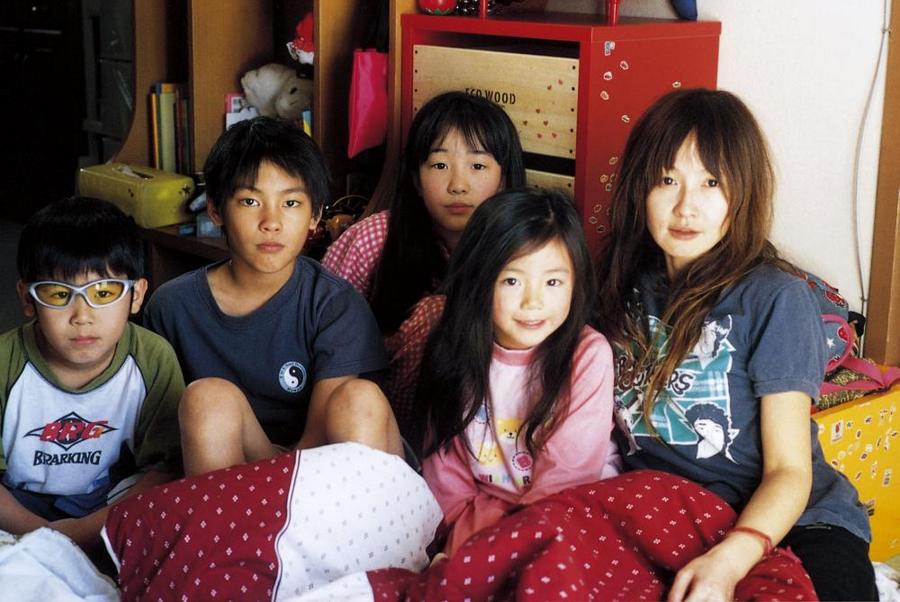 Stars: Ayu Kitaura, Hiei Kimura, Yûya Yagira
Directed by: Hirokazu Koreeda
A very touching film about Japanese children who are abandoned by their mother in their apartment and left on their own. It's movie that perfectly encapsulates the world of kids and its alignment with this story is both heartbreaking and joyful. Their innocence will make you smile from ear to ear until moments come where you will shed tears. This is a film everyone should have watched, it breaks my heart how little-known it is.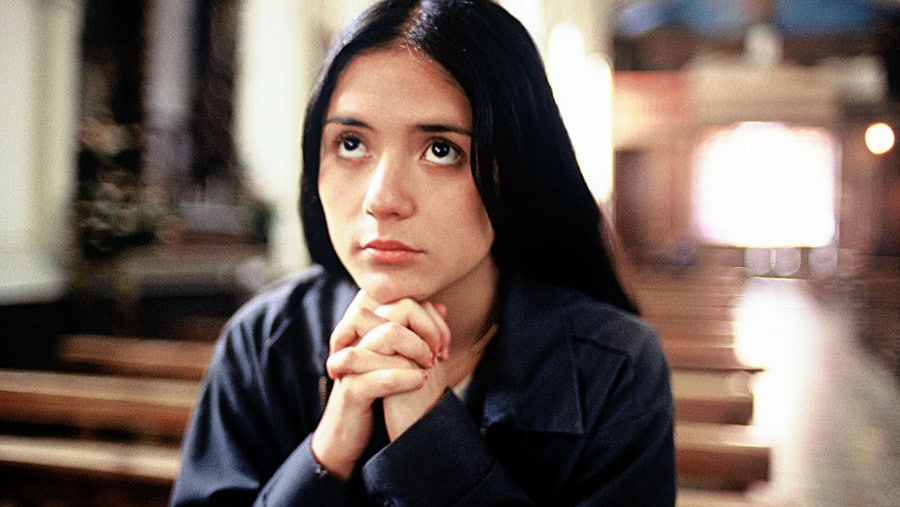 Stars: Catalina Sandino Moreno, Guilied Lopez, Orlando Tobón
Directed by: Joshua Marston
Is courage still courage when you have no choices left? What do you do when you're pressed to the wall and have no way to go? Maria, a pretty, modest and hardworking girl living in a small Colombian town, where the only career choice (thus not being a choice, really) is working in a floral plant, packing and distributing flowers – a dead-end job with killer hours and zero-tolerance boss. Yet, it's money. Until the day Maria gets pregnant and her choices become even more limited. By accident, she makes acquaintance with a guy who turns out to be her way out – and the way is out to become a drug mule, transporting drugs in your stomach across the border to the American soil. A job dangerous in many aspects, illegal and potentially deadly, but also paid well. Maria decides to take the only way out, a way that may be a one-way street. Maria Full of Grace is a gut-wrenching story about survival in a seemingly hopeless situation. It's about taking that one chance that has all the potential to go south, and investing in it all the hope you have left, and all the survival instinct you have in your heart and soul. And when everything that could go bad does, and everything turns from bad to worse beyond imagination, it's about standing strong and not giving up, no matter what. Though technically not a documentary, it's real beyond belief, and you can be sure Colombia is full of Marias – just hoping for a decent life, ready to sacrifice the very life itself to obtain it. It's a masterpiece of its genre and it also boasts one of the best posters in the history of the cinema. Highly recommended.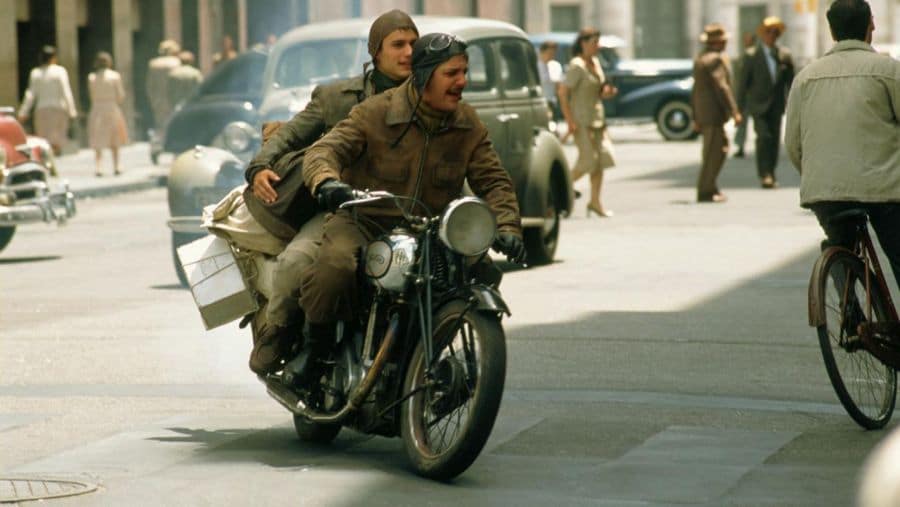 Stars: Gael García Bernal, Mía Maestro, Rodrigo De la Serna
Directed by: Walter Salles
Let's fight! I'm not a fan of "Into the wild" okay okay, calm down… Maybe we can fix this. Maybe we could watch "The Motorcycle Diaries" together. Watching this heartwarming movie, you will get the travel bug. I got it and I never got rid of it. I even want to go on a motorcycle tour through South America although I would have never dreamed of getting on a motorbike. Have fun with it. Oh and… this film is about the young Che Guevara and his friend Alberto Granado by the way.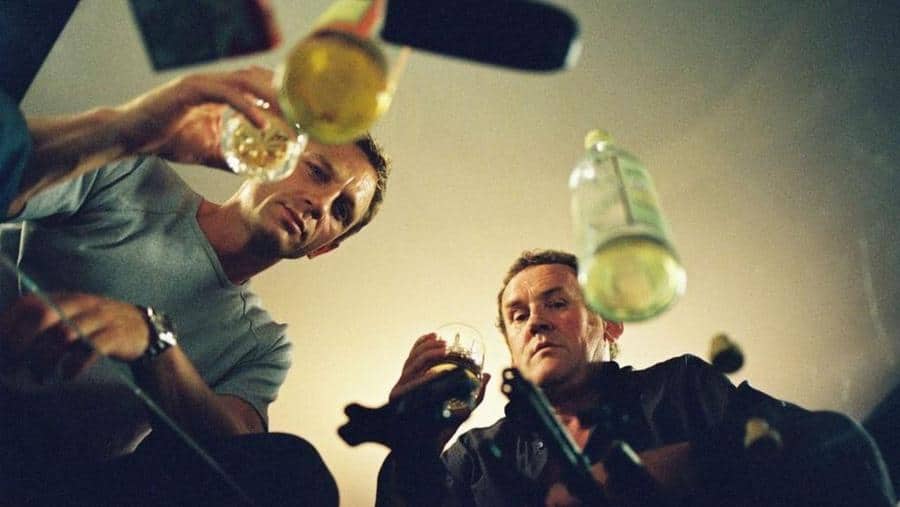 Stars: Daniel Craig, Michael Gambon, Sienna Miller
Directed by: Matthew Vaughn
Featuring a Pre-Bond Daniel Craig, Layer cake can be described as a mix between Lock Stock, Two Smoking Barrels and Scarface—a darkly funny and incredibly violent film. It features great acting from Craig and the rest of the cast, action that will keep you on the edge of your seat once it gets moving and a complex and deep theme that can make you reconsider your worldview. This is a true action movie for the thinking man (or woman).

Stars: Beatriz Batarda, Kate Magowan, Paul Kaye
Directed by: Michael Dowse
A Canadian film with a title based off Cockney rhyming slang meaning "it's all gone a bit wrong," it's All Gone Pete Tong is an offbeat and bleak comedy. Starring Paul Kaye as Frankie Wilde, a successful club DJ who begins to go deaf at the height of his fame. As news of his disability surfaces, he tries to record a new album, but is hampered by his drug habits and infighting. Quickly, the trappings of fame abandon him: the gigs in Ibiza, the money, the cocaine and his trophy wife. The film makes use of cameo interviews with famous DJs, and chugs along like a fantastic Behind the Music.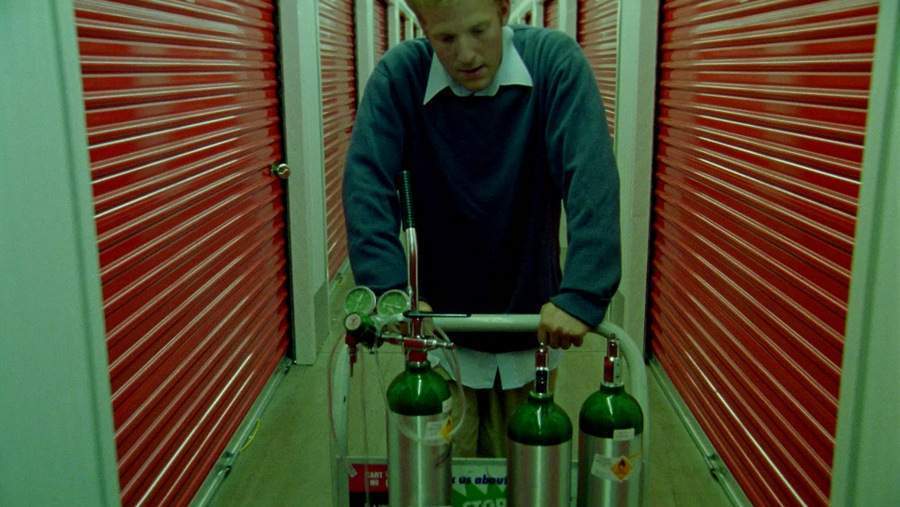 Stars: Casey Gooden, David Sullivan, Shane Carruth
Directed by: Shane Carruth
This little gem of a sci-fi is based on actual physics theory and doesn't make you cringe every time some technobabble word comes out. Watching it the first time around leaves most viewers puzzled at the end, but wanting to see it again. Shot at a budget of ~$7000, don't expect any flashy special effects or CGI. Do be prepared, however, for some mind boggling paradoxical ideas that require some effort to wrap your brain around.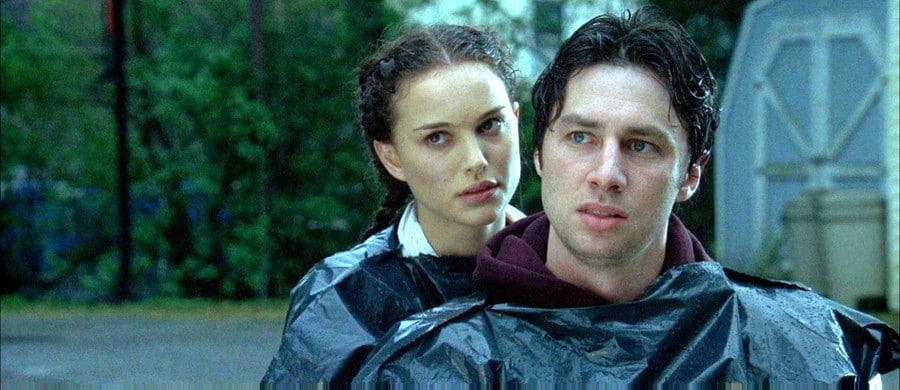 Stars: Natalie Portman, Peter Sarsgaard, Zach Braff
Directed by: Zach Braff
Written and directed by Bambi from Scrubs himself, Garden State is one hell of a directorial debut. It is one of those movies that leaves you wanting to cuddle, as it is very sweet, charming and funny… the whole lot really. It's a movie you want to date. More than that, this is the film that popularized the 'indie dream girl' character and the sad-sack mopey comedies of the early aughts. Absolutely it's going to be talked about in thirty years, so you might as well watch it first.
Stars: Don Cheadle, Joaquin Phoenix, Sophie Okonedo
Directed by: Terry George
One of those movies which are actually good for your education; think of it as a book you can read in two hours. It is, however, a very well-cast and well-filmed book.
Hotel Rwanda is brutal and disturbing, which is only reasonable since it tells the story of one of the most horrific times in recent history. Led by an astonishing performance from Don Cheadle, it is overwhelmingly sad but an absolute must-watch.
Stars: Kate Ashfield, Nick Frost, Simon Pegg
Directed by: Edgar Wright
One of those movies that even if you know all the jokes by heart, you'll still laugh at them whenever you see the movie. The chemistry between Simon Pegg and Edgar Wright is exceptional, and the jokes are spot-on.  The movie starts with Shaun character trying to turn his life around by winning back his ex and reconnect with his mother. Only problem? Oh yeah, everyone is coming back from the dead.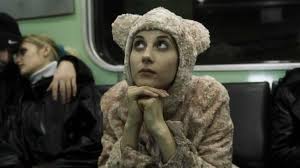 Stars: Eszter Balla, Sándor Csányi, Zoltán Mucsi
Directed by: Nimród Antal
A story about inspectors on the Hungarian subway and their struggle to get travelers to pay up. Skinheads with attack dogs, drunks and freaks are the harsh reality of these working-class heroes, who themselves of course are quite the weird bunch. Dark post-soviet humor, refreshingly politically incorrect characters and an abstract parallel love story which barely makes sense even at the end. Kontroll is a movie you will regret having waited 10 years to see.