The best highly-rated but little-known comedy movies as featured on agoodmovietowatch.com.
Note: to see if each film is available for you to stream on Netflix or elsewhere, click on the title to be redirected to the movie page.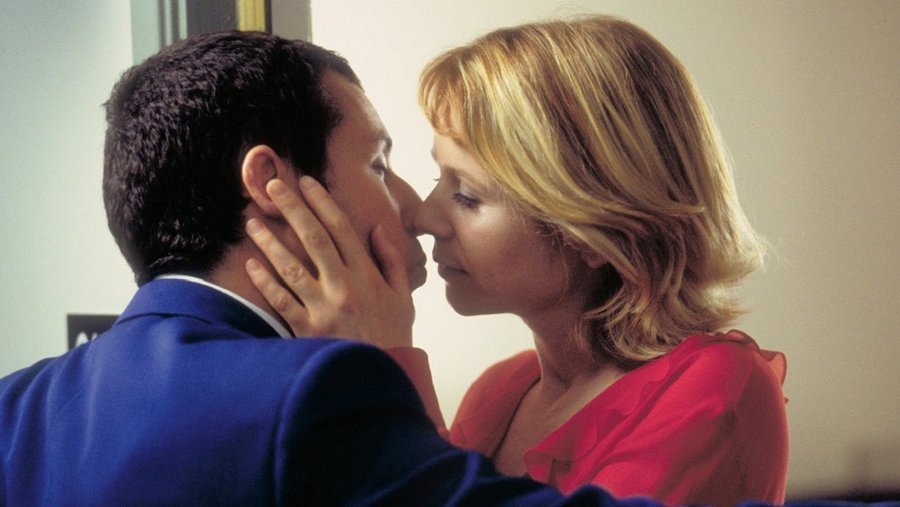 Adam Sandler, though currently imminently marketable, incredibly played out and boring, used to be a real actor. This is the film by which his legacy will be judged, where we see the funnyman drop the mask and actually show real feelings besides bumbling rage. Sandler's hurt and confused performance is beautifully vulnerable and true and is complimented by P.T. Anderson's incomparable direction (the man behind Boogie Nights and There Will Be Blood), creating a true masterpiece of American cinema.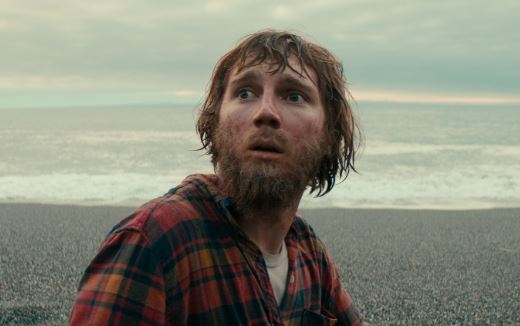 Probably the weirdest film you'll ever see. Paul Dano plays a borderline suicidal man who befriends a farting corpse that washed up from the sea as played by Daniel Radcliffe. It's an adventurous, witty and hilarious film yet it is filled with discreet and very deep lessons about society and norms. The soundtrack is so charmingly unique as well, it's a definite must-watch for anyone looking for a refreshing comedy.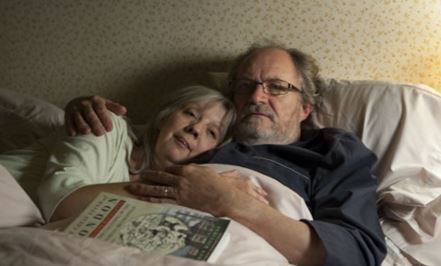 This is a very nice movie about a lovely older couple named Tom and Gerri. It follows their lives for an entire year, as they work at their jobs, invite friends over for dinner, and work in their garden. They live modest but fulfilling lives, and they seem mostly happy and very much in love, a rarity in the movies. This probably sounds horribly boring to most people, but since Mike Leigh is the director, the film is instead a touching and realistic portrayal of love and how people spend their time together. We should all be so lucky as to live a life as charmed as the central couple in this film.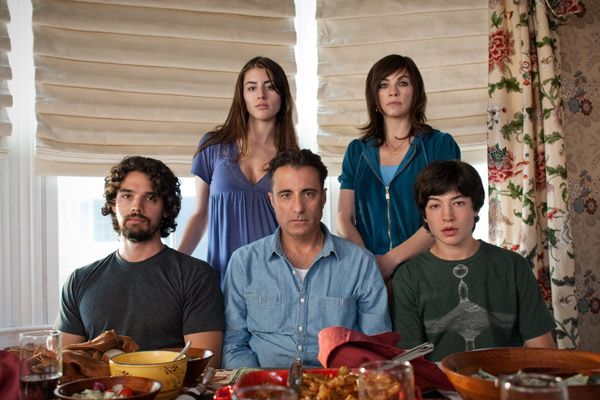 City Island is a lighthearted comedy/drama about the Rizzo family, residents of the titular fishing community in The Bronx, New York. Andy Garcia plays the patriarch of the family who works as a corrections officer, and who decides one day to bring home a young ex-con named Tony under somewhat mysterious circumstances. Tony soon becomes entwined in the dysfunctional household as he develops varying relationships with each family member, even as each of them lives their own secret life apart from the rest. This secrecy drives much of the plot, as their personal mysteries play out in an unexpected and often amusing ways. It's a lively slice-of-life full of boisterous characters, comedic misunderstandings and ultimately a warm embrace of family unity.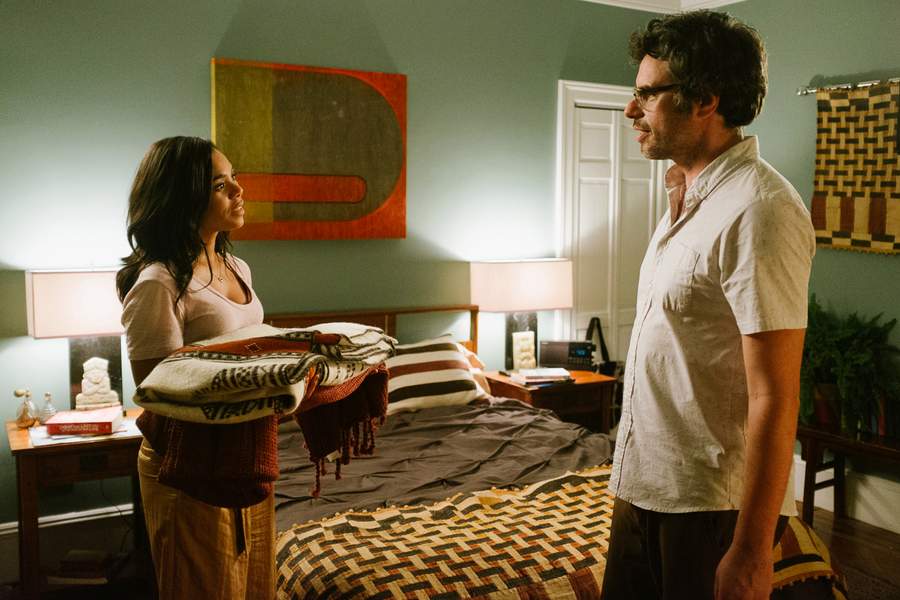 «When comedians get a bit older they do a movie with "emotions" in it. Here's mine.» Flight of the Conchords' Jemaine Clement on Twitter. People Places Things is exactly that, a funny yet heartfelt comedy. Will Henry, A New York City graphic novelist walks on his girlfriend cheating on him on a their kids' birthday party. A year later, Will is struggling to define his new life as a single parent while still getting over his breakup. Smart, honest, and charmingly led by Jemaine Clement, this film will strike you in its simplicity.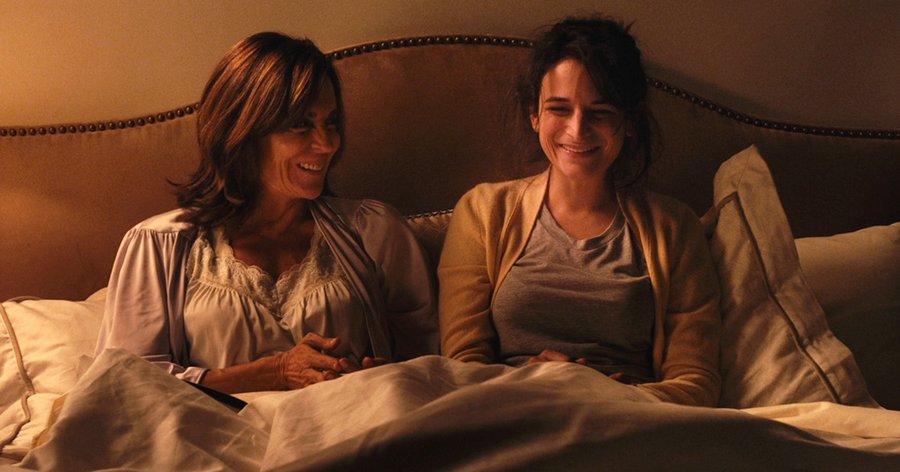 This is a revelation of a movie for its simplicity in handling a pretty serious and dark subject. It's the story of a generally immature and newly unemployed stand-up comic in New York and her unplanned pregnancy with a man that was supposed to be a fling, and it's surprisingly funny and yet rather touching. I can't think of many actresses who would've fit the bill quite like Jenny Slate. Not only is she hilarious, but her treatment of a generally sensitive issue from the honest, crass point of view of a down-on-life, New York-er leaves you drowning in empathy for her. I recommend this for anyone looking to cuddle up, have a few little clever laughs and feel all tingly in the chest-al area.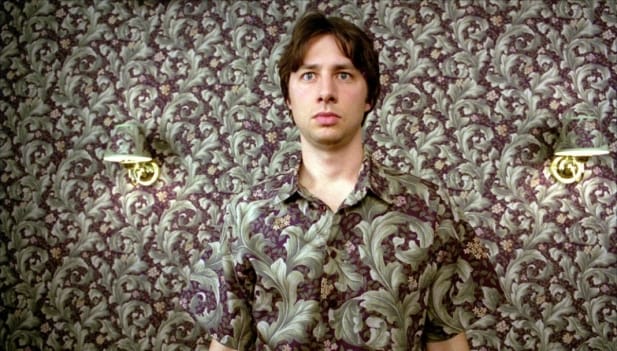 Written and directed by Bambi from Scrubs himself, Garden State is one hell of a directorial debut. It is one of those movies that leaves you wanting to cuddle, as it is very sweet, charming and funny… the whole lot really. It's a movie you want to date. More than that, this is the film that popularized the 'indie dream girl' character and the sad-sack mopey comedies of the early aughts. Absolutely it's going to be talked about in thirty years, so you might as well watch it first.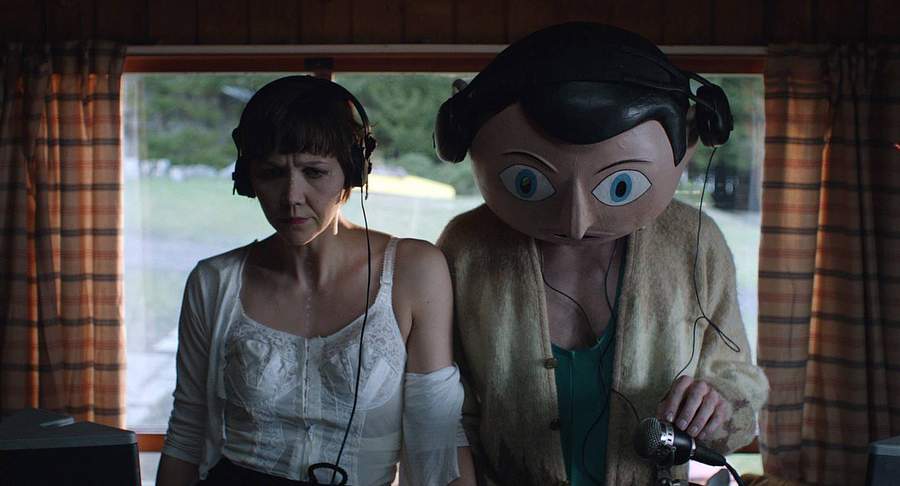 A really weird and also heartwarming movie about Frank, the leader and singer/songwriter of a crazy band. He really grows on you with his big head. If you like movies with that funky edge (like Scott Pilgrim) this is especially something for you! Either way and regardless of your preferences, you'll find Frank to be a sweet, sincere, likable and clever comedy.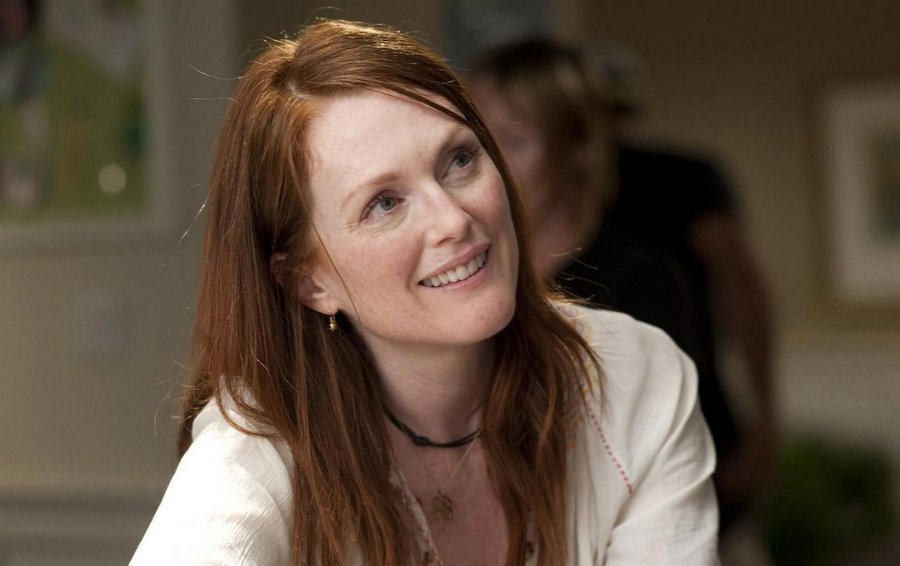 Sit back, relax, and wait for the feels. With amazing performances from the ensemble cast including Julianne Moore, Mark Ruffalo and Annette Bening, as well as excellent directing; The Kids Are Alright is a highly realistic yet entertaining take on family, growing up, and witnessing children grow up. Two kids meet the sperm donor who enabled their parents to have them, and develop a relationship with him. This confuses everyone as to how it redefines their status, from the parents who add a major issue to their already delicate relationship, to the laid-back and lovingly goofy sperm donor (portrayed perfectly by Ruffalo). The Kids Are Alright is beautifully emotional, funny, and just overall a pleasant watch. Nominated to four Oscars and winner of two Golden Globes.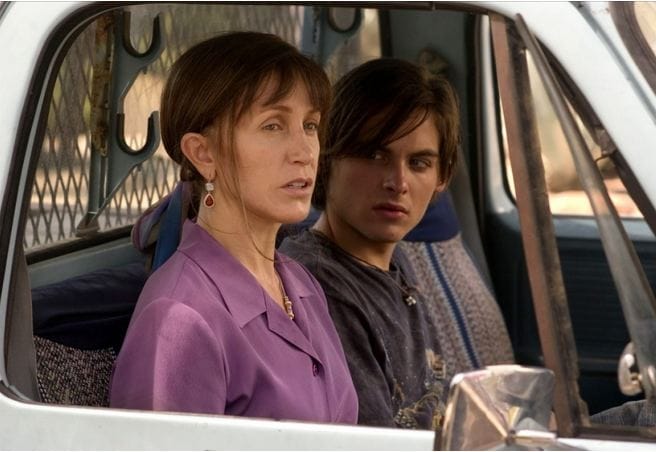 Bree (Felicity Huffman) is an uptight transwoman who gets a phone call from her long lost son who is in trouble. She does not tell him she is his father but bails him out of jail and they end up on a long road trip to LA. Bree's high strung conservative personality intersecting with a wild young man and people they meet along the way leads to some comical situations. Felicity Huffman's performance is excellent. It is enjoyable to watch the characters develop over the film.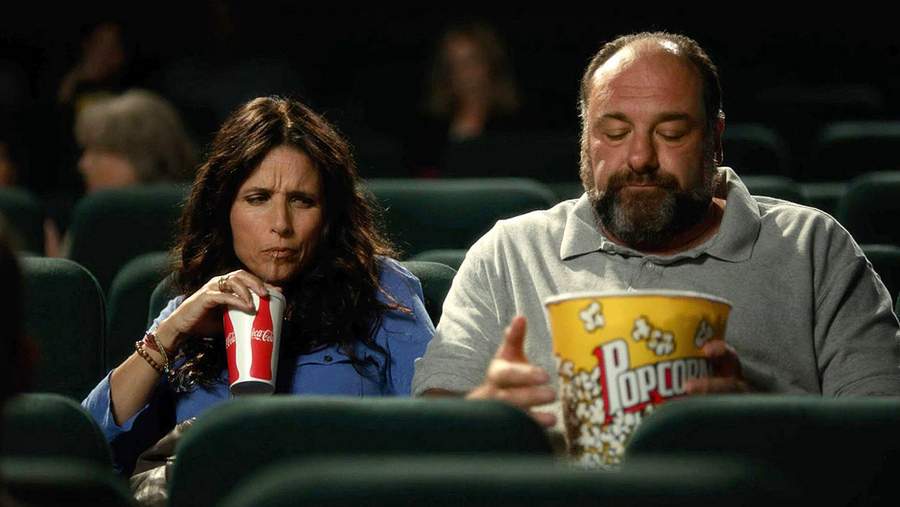 Enough Said is a realistically sweet movie that handles serious emotions without compromising its comedic chops. It portrays the difficulties and doubts that come with post-divorce relations in a somewhat goofy and original way. James Gandolfini is impeccably wonderful in his last lead role, and joined by Julia Louis-Dreyfus they generate exquisite chemistry right from their first scene together all the way until the movie ends.
Like many other beautiful movies such as Your Sister's Sister, Enough Said is hilarious, romantic, but to that it adds being smart and realistic. You'll love it.
Good Bless America is a deeply ironic and violent action comedy from folk legend Bobcat Goldthwait. In a turn of events sure to ring true to many viewers, the protagonist, Frank Murdoch (Joel Murray), after being informed of his terminal brain cancer, sets out on a killing spree out of sheer distaste for the vile, rude, and materialistic culture that surrounds him. Large swaths of the movie are pure rage fantasy, a cathartic blend of violence and humor as the cretinous bogeymen of the modern era are gleefully dispatched. Obviously not a fantastic date movie, but perhaps a good one for a bad mood.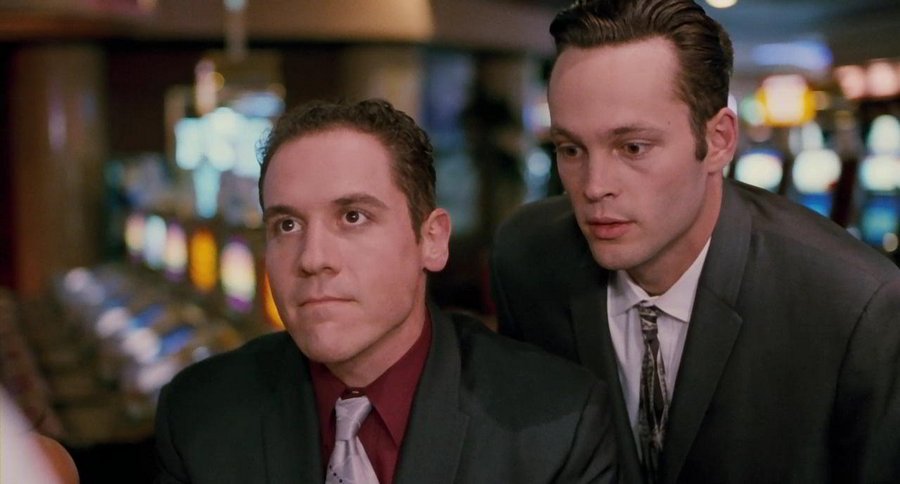 Swingers is the bro-fest regular dudes need. Not enough movies tell the stories of the down-on-luck, kind of uncool wolf-pack that still goes out into town with their wallets on chains hanging from their pockets and try their luck with the ladies. Mike, heart-broken actor-comedian pines over his ex long after she's been gone, while his guys – Trent, Rob and Sue – try to help him get back in the game in a series of nights club-hopping and wingman-ing. You find yourself empathizing with Mike almost immediately if you've ever had a broken heart and root for him throughout his highs and fairly embarrassing lows. Sprinkled with clever references and subtle, refreshing humor, Mike's journey to find closure is more than likely to warm your heart.
As a bonus, the flawed yet endearing gang of twenty-something struggling actors will take you to that charming 90's nightlife in Los Angeles (with music to die for, by the way) and remind you that boys will be boys and that they're just doing their best helping each other and themselves to keep it together with lots of "You're so money, and you don't even know it!".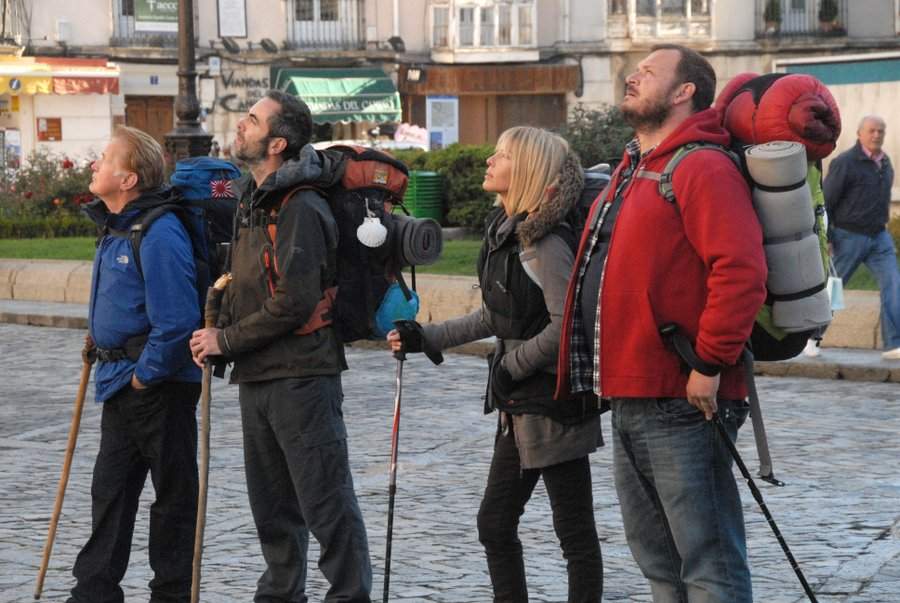 In "The Way", an American doctor, Tom (Martin Sheen), travels to Spain to identify the remains of his deceased son (Emilio Estevez, also writer/director) who has died while traveling "El Camino de Santiago", the famous pilgrimage across Northern Spain. Once there, Tom unexpectedly finds himself inspired to continue his son's journey, sprinkling his ashes along the lengthy expedition to the Cathedral of Santiago de Compostela in Galicia, home to the shrine of the apostle St. James the Great. Along the way Tom gains several unlikely traveling companions: a Dutchman (Yorick van Wageningen), a Canadian (Deborah Kara Unger) and an Irishman (James Nesbitt), each of whom has his/her own personal reasons for making the pilgrimage, with each adding various degrees of of drama and humor to the proceedings as well. A touching and inspiring film marred a bit by some unnecessarily roughly-hewn characterizations, but overall a pleasant experience with a warm feeling of adventure and camaraderie throughout.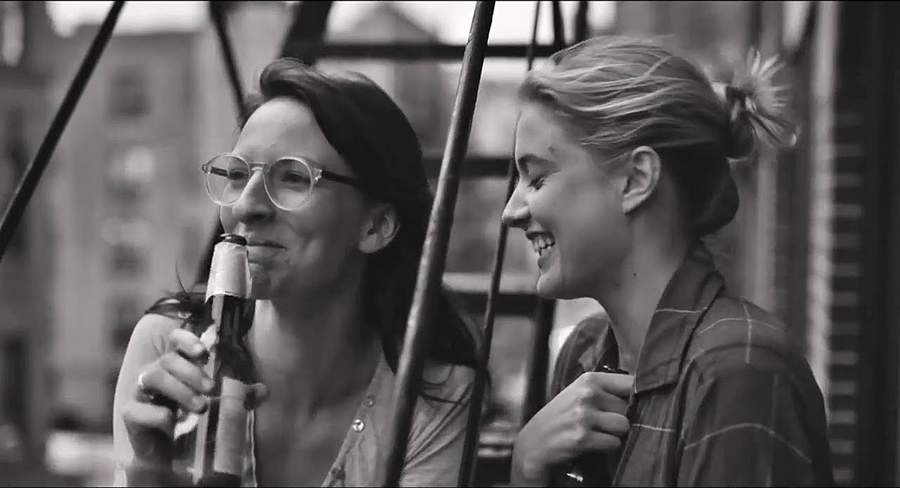 Frances (Greta Gerwig) lives in New York – but not the glamorous NYC of Woody Allen movies. Taking place primarily in gritty and rapidly gentrifying North Brooklyn, the black and white film paints a picture of an extended adolescence. Focusing on the goofy and carefree Frances, who rapidly loses her boyfriend, her best friend and her dream of being a dancer. She moves in with two guys, both of whom are more successful than her, and becomes even more determined to fulfill her goals, impractical as they may be. Fans of HBO's Girls and other odes to not being a "real person" yet will love this film.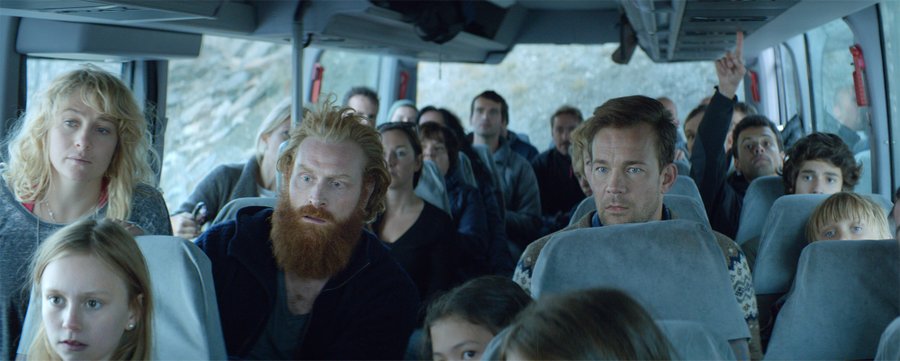 A seemingly well-adjusted Scandinavian Family vacationing in the French Alps experiences a frightening avalanche scare near the beginning of Force Majeure, thereby unleashing a cacophony of mistrust and anxiety as their dynamic is shaken to the core. This pitch black comedy from Sweden charts the steady disintegration of the family unit and the father's psyche in particular, as his reaction to impending death leaves his family deeply questioning his masculinity and prioritization of their well-being. The stages of blame and negotiation play out with painful honesty, holding back very little in a manner that leaves the viewer supremely uncomfortable, as if eavesdropping on a neighbor's personal affairs. The effect is unsettling yet stunningly honest and often laugh-quietly-on-the-inside worthy in its depiction of human vulnerability. Unlike many narrative films, the "climax" comes at the beginning of Force Majeure, with the remainder of the film acting as an extended denouement in the form of a measured, Kubrickian character study.
A fantastic and light Canadian comedy, the Trotsky stars Jay Baruchel as Leon Bronstein, a young man who believes himself to be the reincarnation of the Soviet leader Leon Trotsky. True to his past life, Leon soon begins a quest to organize a revolution at his father's clothing company, while dealing with the transition from ritzy private to a Montreal public school. Smart and pointed, the Trotsky is a gem not to be missed.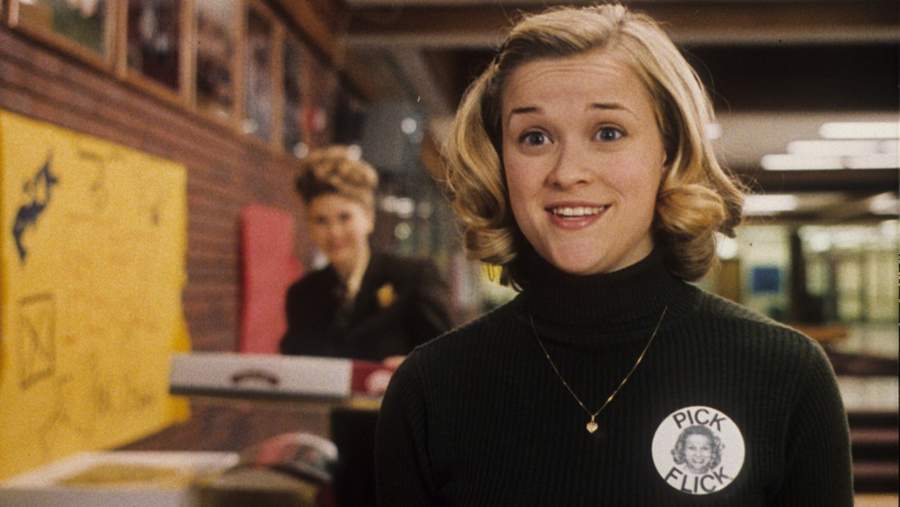 Starring Matthew Broderick and a young Reese Witherspoon as, respectively, Jim McAllister, a high school teacher and Tracy Flick, a notorious 'that girl' in his class. When Tracy decides to run for class president, we see the floodgates open as all sorts of bizarre and insane behavior pours out of the two. Quickly, it becomes clear that Tracy will do nearly anything to win, and as circumstances spiral out of control, madness descends – along with hilarity!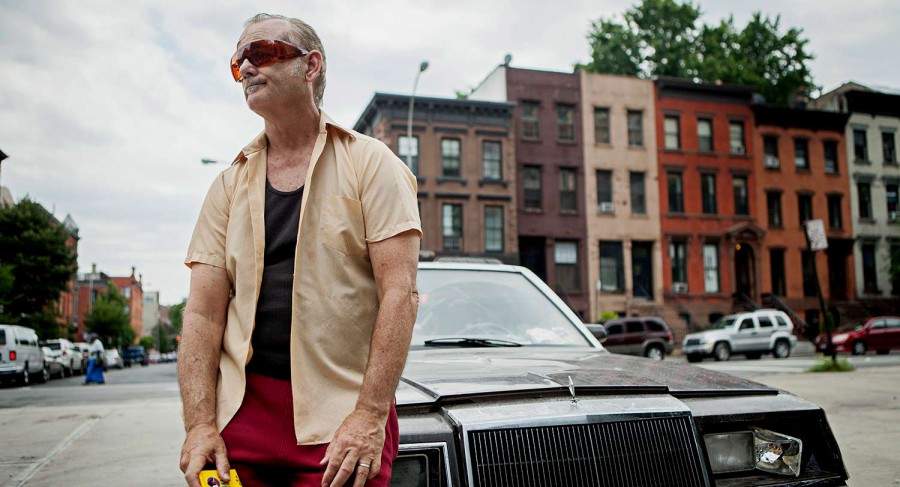 In this comedy/drama, Bill Murray plays an aged, dispirited war veteran named Vincent who openly disdains most people and gives little attention to anything beyond alcohol and horse racing. Living a life of solitude in Brooklyn, Vincent's life takes a turn when a young single mother (Melissa McCarthy) and her son Oliver move in next door, with Vincent eventually agreeing to watch over Oliver when Maggie is at work. Murray is perfectly unpleasant in his darkly comic role, as his relationship with Oliver evolves despite his own misgivings, providing young Oliver (Jaeden Lieberher) with the fatherly/grandfatherly presence he desperately needs. Though somewhat formulaic, St. Vincent rises above expectations by way of great dialogue, favorable performances from all of the leads, and an unbelievably touching finale that will really melt your heart. Much better than you probably expect—definitely check this one out.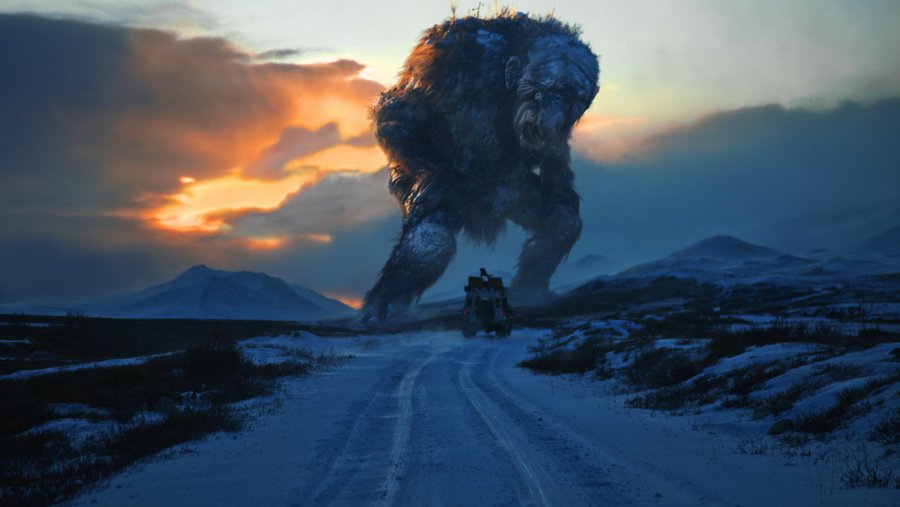 Filmed as a "found footage" of a local college film crew investigating local poachers, this movie really surprised me. To be fair, I didn't really know what to expect. But I definitely didn't expect to like this movie as much as I did. The pacing is on point. The suspense hits you at just the right times. There are a few drops of levity trickled throughout to keep a smile on your face. And that's how my face stayed when the credits rolled.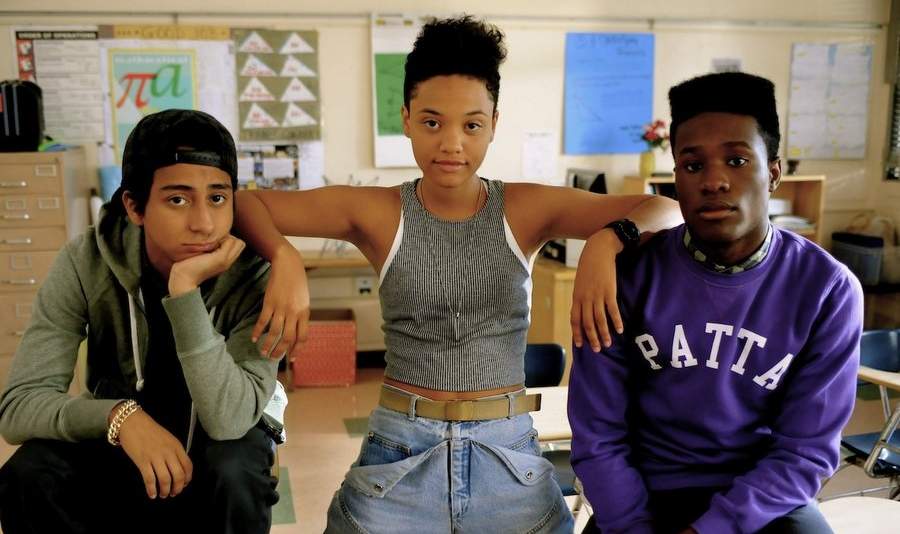 At the same time a fun, crazy, and meaningful movie about Malcom and his friends, high school teenagers and proud geeks who suddenly find themselves immersed in the underground LA drug scene. It's a 2015 Superbad meets Boyz in the Hood. But in its essence it mostly resembles another beautiful film, Juno, in the way it evolves around a character played perfectly who you get to know, agree and disagree with, and ultimately learn from and relate to. Above all it's an outright enjoyable film, a smart one too, with a great soundtrack to boot.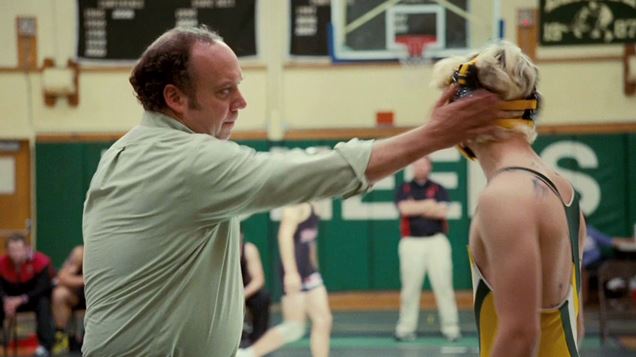 Paul Giamatti knocks in out of the park in Win Win. The movie has so much humanity in it as well as a fantastic story that's rooted in normalcy. At last a movie about second chances that is anything but cheesy. The rhythm of the humor in this movie helps you move through the serious themes unscathed (for the most part). In sum, the jokes are spot-on and the acting is excellent.
A period comedy set in New York in the summer of 1994, the Wackness is a coming of age story about Luke Shapiro (Joshua Peck), as he deals with family trauma, love and economic hardship while selling pot to his strange psychologist. Rescued from a somewhat typical bildungsroman plot by sharp character acting, a firm directorial hand and an absolutely fitting soundtrack  that evokes the golden age of rap music.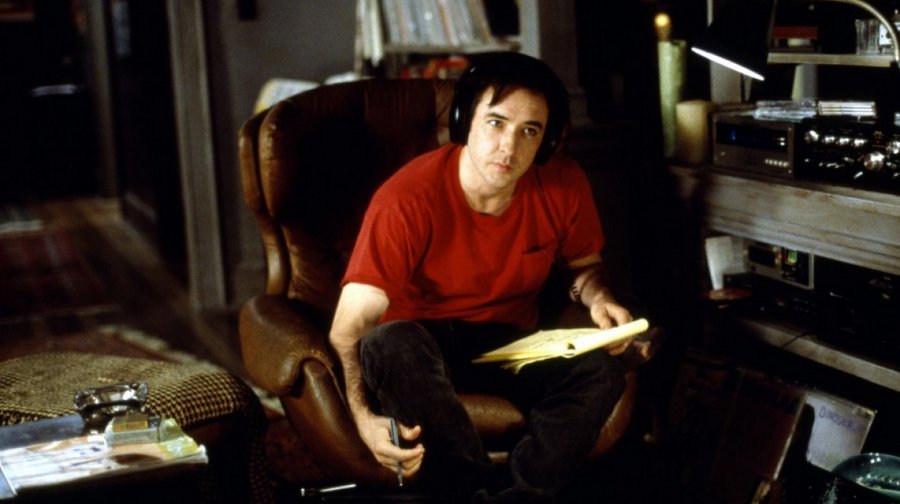 This might just be the most insightful movie about men. Watch if you are a guy and you will cringe endlessly from seeing yourself in the characters, and if you are a girl  you should also watch it to laugh and understand the men around you better (yes, it is that insightful). Rob Gordon, a music fanatic who owns a record store, tells the stories of how his relationships ended, included the one ongoing. So if you are asking if this is a romantic comedy about a man trying to move on from a breakup, yes, it is. And it Works.
High Fidelity is in fact funny, interesting and comes with a unique look at relationships. But it is mostly simple and entertaining, and with perfect performances from John Cusack and Jack Black as well as an immaculate soundtrack, it is a must-watch.
Starring Ryan Gosling, Emily Mortimer, Paul Schneider, Kelli Garner and Patricia Clarkson. Lars and the Real Girl is a funny and thought-provoking look at the psychology of loneliness and the healing power of love. I rented this a few years back because of Ryan Gosling – he had just blown me away in Fracture so I was trying to catch up on his other movies. It was an unexpected gem. One of the sweetest movies I have ever seen – it was kind of like a fairy tale. With a blow-up doll. Yes, that's right.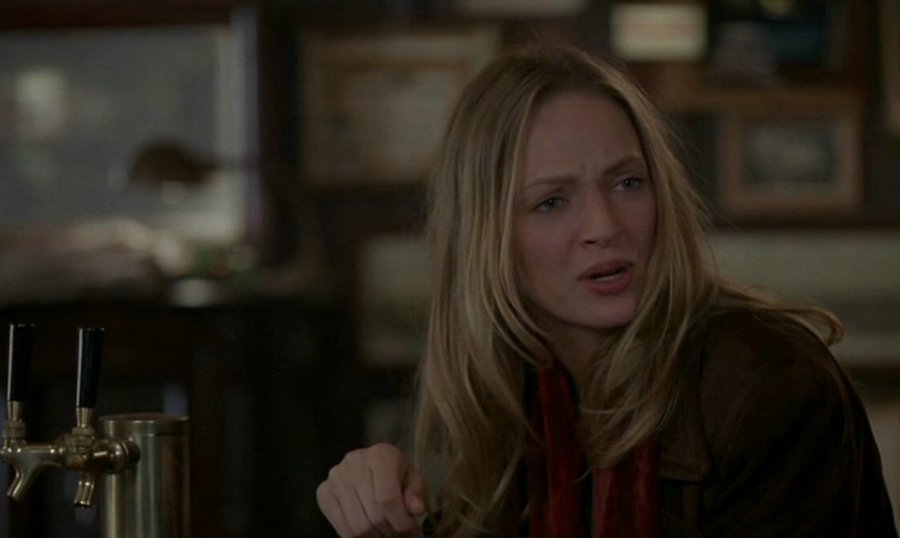 With an ensemble cast featuring a young Natalie Portman and a less murderous Uma Thurman, Ted Demme's "Beautiful Girls" recreates the worries and woes that thrive in the minds of a tight knit group of working class friends stuck in their own small town Massachusetts world. Warm, quirky and filled with champagne diamonds, both metaphorical and tangible, for anybody who's ever walked the thirty something walk, it's a film that'll make you want to remember all the friends you wish you still had and actually still do.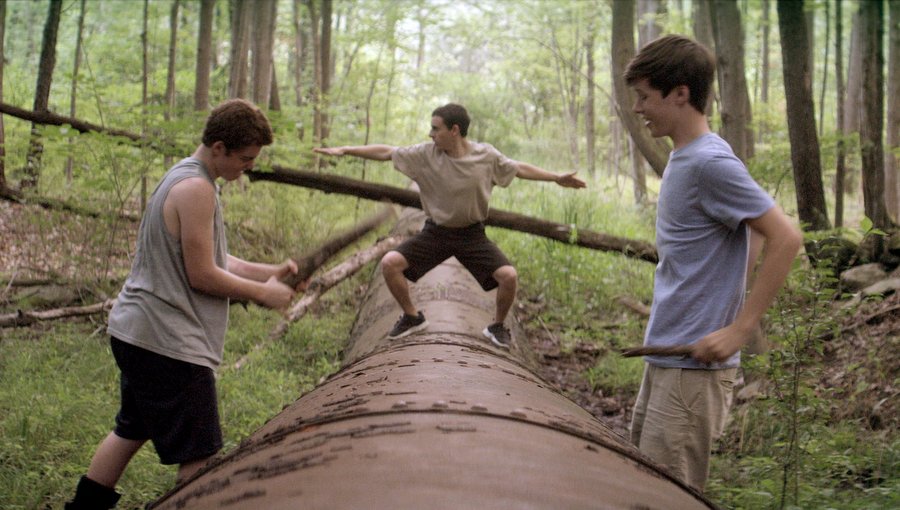 A quirky and lovely coming of age film, the Kings of Summer celebrates the beauty and madness of adolescence and the sheer joy of long summer days. The plot follows three teenage friends, who, in the ultimate act of independence, decide to spend their summer building a house in the woods and living off the land. The house soon becomes a microcosm of their relationships with each other and the world at large, prompting conflict and mirroring their own transformations as they grow. Lovely and powerful, the Kings of Summer has a lot to say.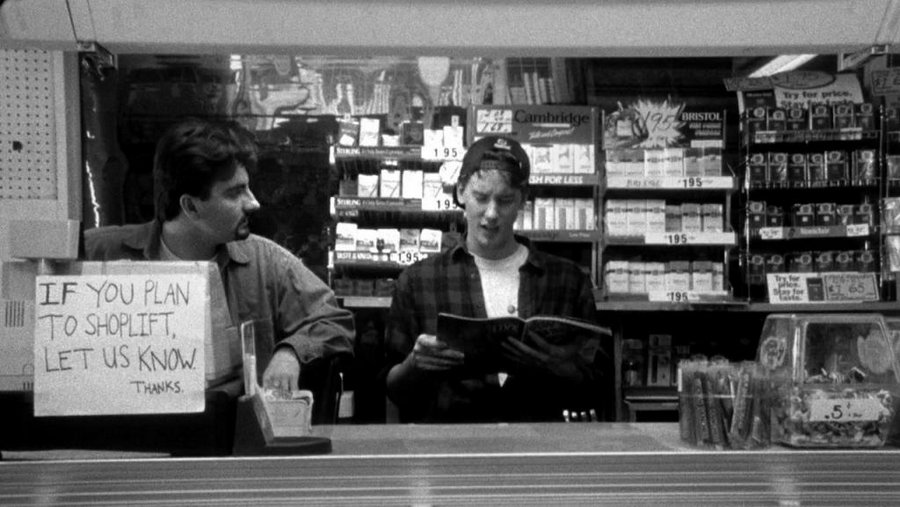 What is a good low-budget film? A film stripped to the intelligence of its makers and the talents of its actors. Clerks is that and more. Filmed in black-and-white and at the convenience store where its director Kevin Smith worked in real life, it's a hilarious slice-of-life story about two slackers working in minimum wage jobs and their customers added to the news of an ex-girlfriend passing away. It would be a must-watch because of how unique it is, and how it pulls of everything it reaches for, but it's also hilarious, and a very touching effort.
A Canadian film with a title based off Cockney rhyming slang meaning "it's all gone a bit wrong," it's All Gone Pete Tong is an offbeat and bleak comedy. Starring Paul Kaye as Frankie Wilde, a successful club DJ who begins to go deaf at the height of his fame. As news of his disability surfaces, he tries to record a new album, but is hampered by his drug habits and infighting. Quickly, the trappings of fame abandon him: the gigs in Ibiza, the money, the cocaine and his trophy wife. The film makes use of cameo interviews with famous DJs, and chugs along like a fantastic Behind the Music.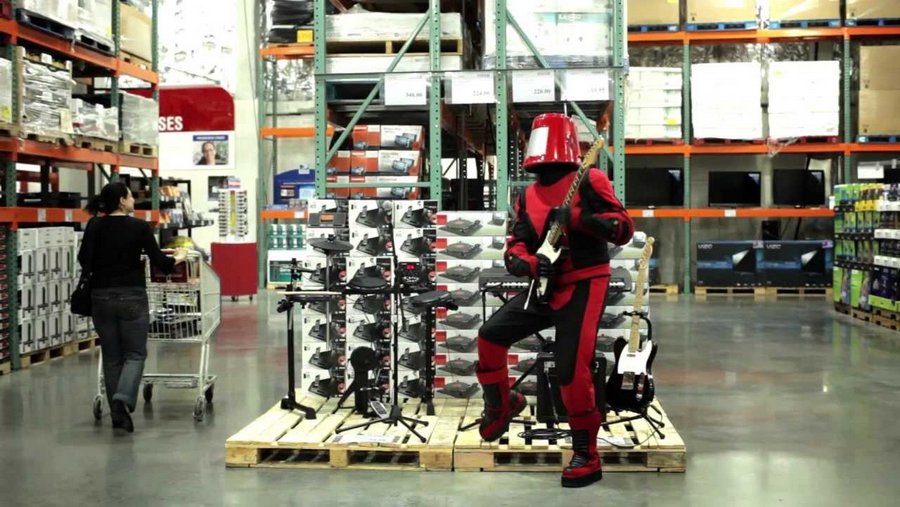 An alien ordered to colonize Earth abandons his mission when he hears music for the first time and is determined to save his adopted planet. With a combination of a great, low-budget sci-fi plot and a wonderful, whimsical soundtrack, you can't go wrong with this film. It is goofy, and both lighthearted and heartwarming. It'll knock your socks off!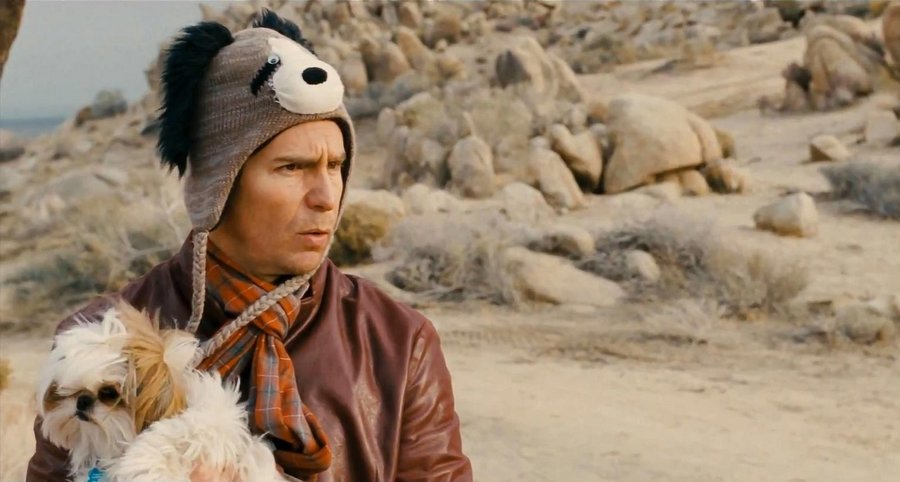 If you like any of the following: Irish accents, Woody Harrelson, Pulp Fiction, or dark comedy;  then this is the movie for you. This mix of violence, mafia, existential talk, and painfully comical situations might not be for everyone, but it has every component to make its target audience very pleased. And given how chaotic and crazy it can get, it should be enjoyed one take at a time, focusing on each delightful scene rather than the overall plot. Directed by Martin McDonagh, Seven Psychopaths makes a perfect comeback after In Bruges, without veering very much from it (consequently if you like this movie make sure you check out In Bruges too).
Sunshine Cleaning is a great addition to that unidentified genre of grown-up comedies populated by other great entries like Your Sister's Sister and Enough Said. It is however, less of a comedy than it is a heart-warming emotional tale. Powered by outstanding performances from Amy Adams and Emily Blunt, it ultimately evolves into a character study of failed potential and validation seeking.
Sunshine Cleaning is enjoyable, satisfying to a fault, and provides an interesting peak into the lives of its characters.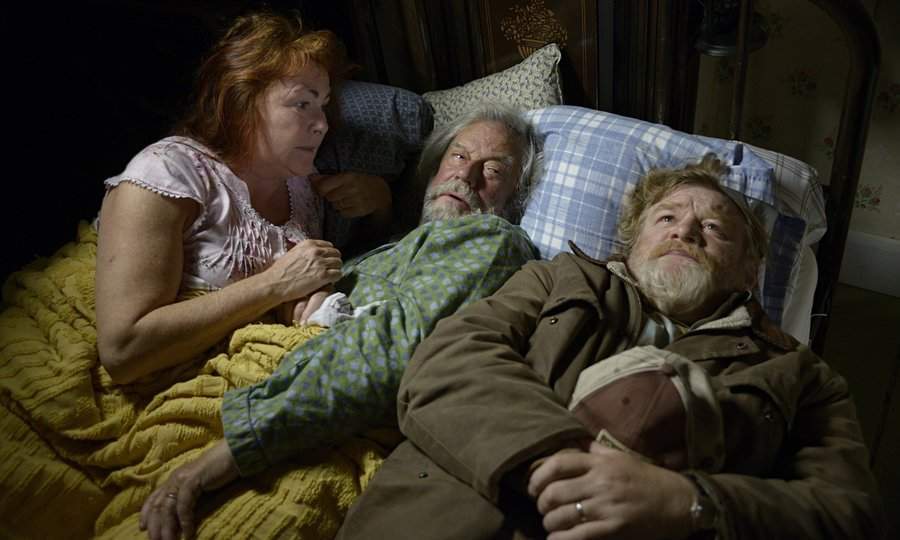 The Grand Seduction, a remake of 2003 French-Canadian film La Grande Séduction (2003), is a lighthearted comedy about the residents of the small fishing village of Tickle Head, Newfoudland attempting to convince a young doctor to become its long-term caregiver in order to secure a contract for a new petrochemical facility. Desperate to guide the town out of its impoverished conditions and lack of employment opportunities, the citizens band together to pull ever bit out of deceit and chicanery out of their hats (in often laugh-out-loud fashion) in order to sway the young doctor Paul (Taylor Kitsch) into believing that Tickle Head is where he belongs. It's a lighthearted and funny story, despite undeniably familiar shades of The Shipping News, Doc Hollywood and Funny Farm. Brendan Gleeson is particularly good as the new mayor of town and Paul's head "seducer". He gives the film that extra bit of humanity and wry humor that lifts it above the familiar plot points and into "notable recommendation" territory.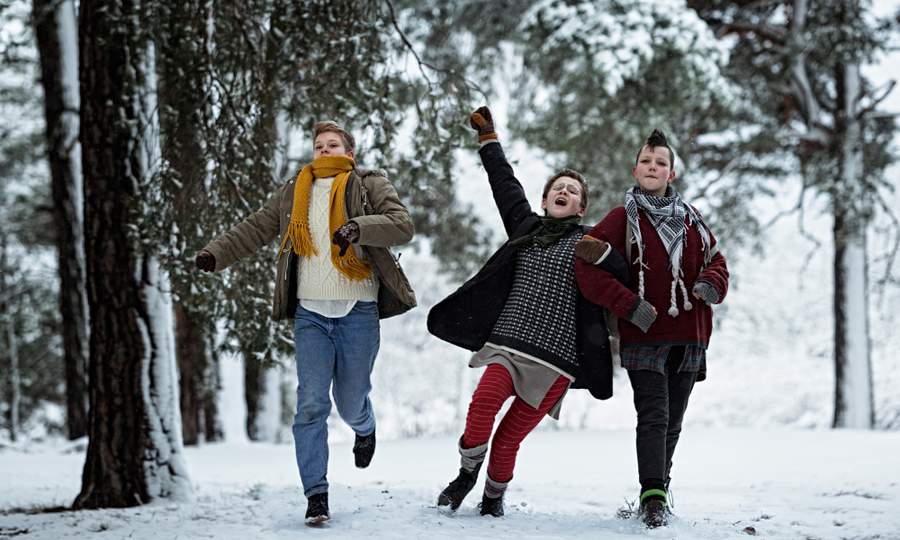 We Are the Best! is one movie that may be overlooked largely by viewers, though it perfectly captures counterculture, and relates to the misfit young and old. The movie is an adaptation of Moodysson's wife Coco's graphic novel "Never Goodnight". Set in Stockholm, Sweden in 1982, Klara (Mira Grosin) and her best friend Bobo (Mira Barkhammar) are junior high teenage girls who believe in their heart that punk rock is alive and well. With both of their home lives not so pleasant, the girls spend their time at the local youth center while taking up the time slot in the band room to get revenge on the local metal band. That's when they find themselves starting a punk band without even knowing how to play an instrument. We Are the Best! is a fun and deeply sincere exploration of adventure, friendship, love, and betrayal in adolescence.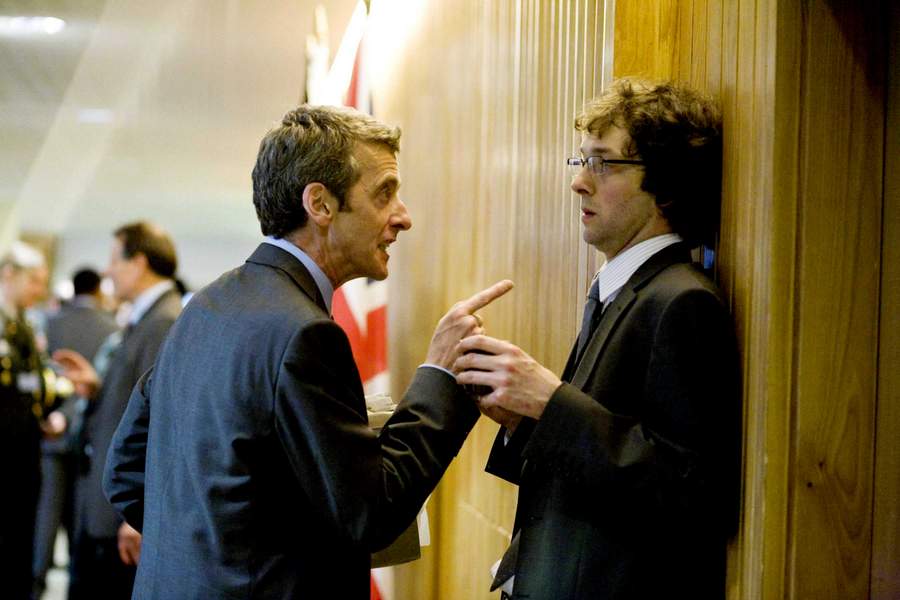 A hilarious comedy about politics in the UK and US. The secretary of State for Internal Development Simon Foster accidentally backs the plans for a war in the Middle East and suddenly finds he has a lot of friends in Washington. What follows is a difficult to follow maneuvering of pro- and antiwar factions in both governments. The harder it gets to follow what's going on in the movie the more it resembles our present day politics and the funnier it becomes.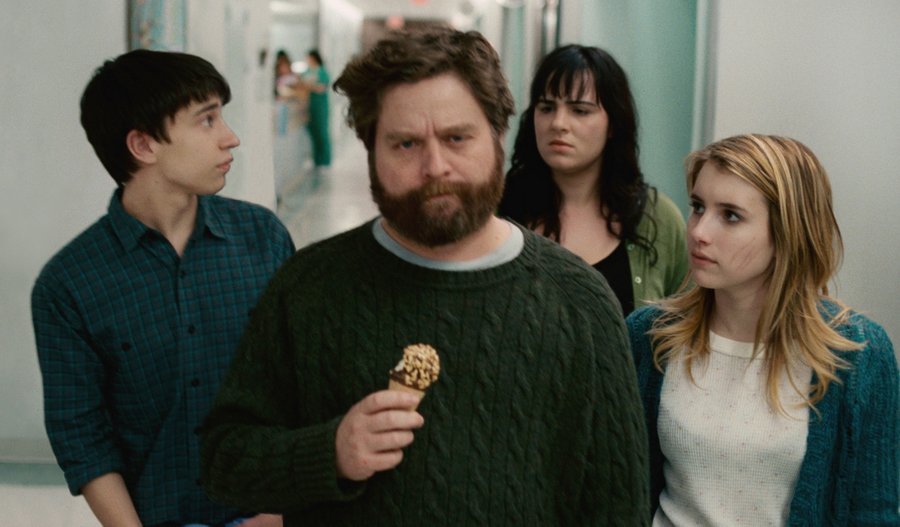 Stressed by adolescence, 16-year-old Craig Gilner checks himself into a mental-health clinic. Unfortunately, the youth wing is closed, so he must spend his mandated five-day stay with adults. One of them, Bobby, quickly becomes his mentor — and him his protege, while Craig finds himself drawn to a fellow teen, Noelle, who just may be the cure he needs to forget an unrequited crush. Starring Keir Gilchrist and Zack Galifianakis, It's kind of a Funny Story is based on a novel of the same name.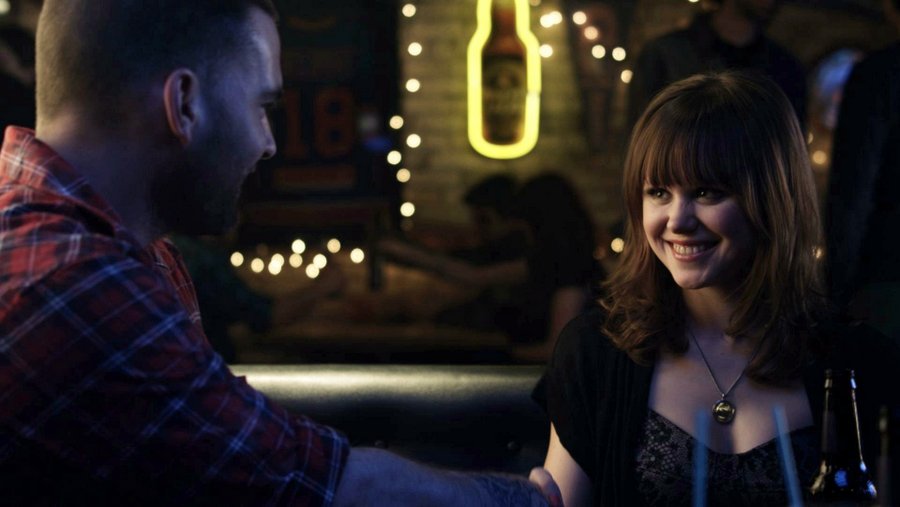 Goon is funny, violent, and sweet as hell. You'll be surprised by how nasty it is but you will not care. What you will want to do, on the other hand, is rip through the screen, hug the main character and smack all the other ones. Goon is also a great example of a feel-good movie that isn't solely focused on being a feel-good movie, as well as a great love story, with all its absurdities and high emotional load.
Awkward. That is how Oliver Tate can be described, and generally the whole movie. But it is professionally and scrutinizingly awkward.
Submarine is a realistic teen comedy, one that makes sense and in which not everyone looks gorgeous and pretends to have a tough time. It is hilarious and sad, dark and touching. It is awesome and it's embarrassing, and it's the kind of movie that gets nearly everything about being a teen right, no matter where you grew up.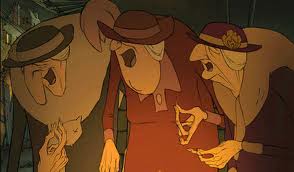 This French film, written and directed by the filmmaker Sylvain Chomet, is in the strictest sense an animated foreign comedy film but it is unlike anything I have ever seen. It has a unique surrealist animation style that manages to stay oddly grounded. In other words, it wasn't some psychoactive drug trip but more like taking a look at the world through Salavador Dali's eyes. However what struck me the most while watching this film was how everything was animated to extenuate ugliness and imperfection. None of the surroundings and characters look like you see in most animated films, either hyper-realistic or like unblemished porcelain dolls; everything is drawn with blatant, over-exaggerated, and warped features. These features define each character as well as instantly evoking what thoughts and feelings the director wants you to associate with them. The characters' exaggerated features also allow the film to progress without almost any actual dialogue. Contextual clues and facial expressions were more than enough to conduct entire conversations as well as progress the story line without ever saying a word. This makes the movie accessible to people of all tongues without the subtitle stigma that many people have with watching foreign films. In conclusion, while this film is not for the causal movie watcher, it is still a beautifully imperfect work of hand-drawn art that is an experience that goes far beyond mere entertainment.
A story filled with love, laughs, and feelings, "The Way Way Back" takes us back to innocent, coming of age years. With great writing and characters you will love and miss when the movie ends, "The Way Way Back" is 2013's "The Perks of Being A Wallflower."
Following their Oscar win for best adapted screenplay for "The Descendants" Jim Rash and Nat Faxon follow with "The Way Way Back". Duncan, played by Liam James , is a 14 year old shy kid who can't stand his mom's new boyfriend, Trent. Duncan is forced to vacation at Trent's beach house and after a few days, he decides to explore the town and eventually comes across a water park where he befriends Owen.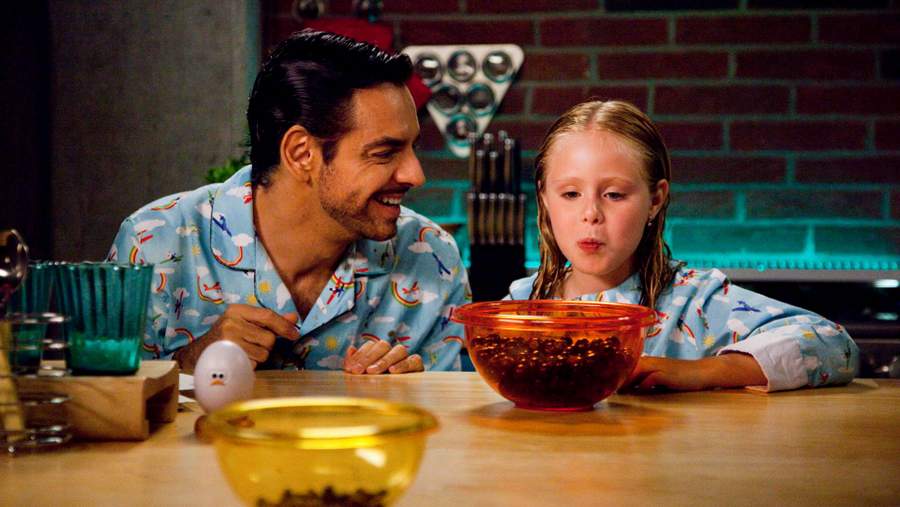 When a playboy is handed a child from a past fling he moves from Mexico to America to try and find the mother. Once in America he finds himself deep into the role of a father with his transition being one of those sweet moments you never see coming. The whole movie has that tone, of growth, dad-daughter love, charm, and drama to varying extents. The chemistry between the two actors who play father and daughter is beautiful, and adds the last touch to make Instructions Not Included a heartwarming, sweet, and very enjoyable movie.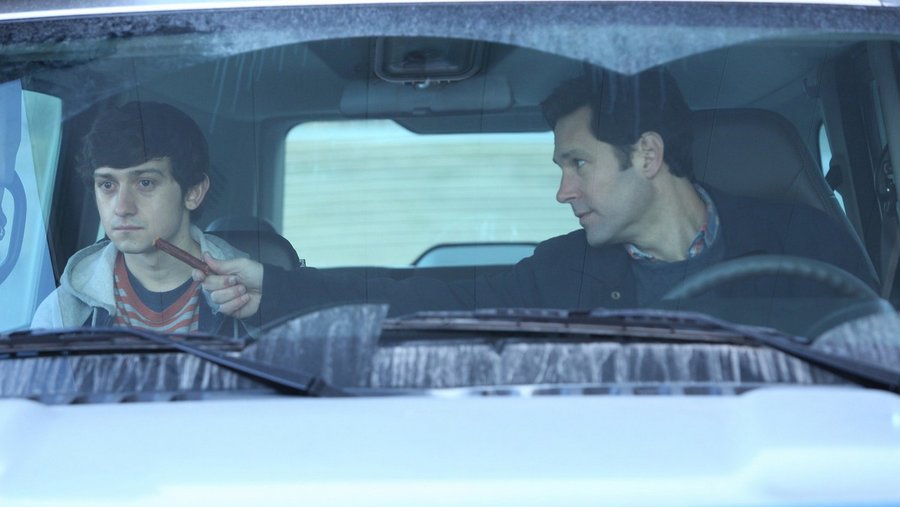 The Fundamentals of Caring is an offbeat comedy/drama starring Paul Rudd as Ben, a man attempting to overcome tragedy and looming divorce by becoming the caretaker for a teenager with muscular dystrophy named Trevor (Craig Roberts, Submarine). The two develop an unconventional relationship based largely on sarcasm and profanity, delivering many laugh-out-loud moments, while also slowly exposing the pain each is carrying inside. They eventually embark on a road trip across the western United States, at Ben's urging, in order for Craig to see something of the world beyond his wheelchair and television. It's a formulaic yet fun and touching road movie that covers much familiar ground, but also offers a fine illustration of caregiving, personal growth and emotional healing. Paul Rudd is as good ever, and Roberts is utterly superb. An undeniable winner, all-in-all.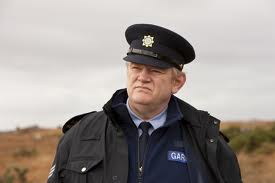 The Guard played by Brendan Gleeson is a new character in cinema that appeals to the funny bone inside all of us. A character like this can make any movie lovable . It also features Don Cheadle playing an FBI agent who is in town to solve a crime under Gleeson's jurisdiction. An overall great movie with great writing. Please note, for those who have a hard time understanding different accents, subtitles are advised.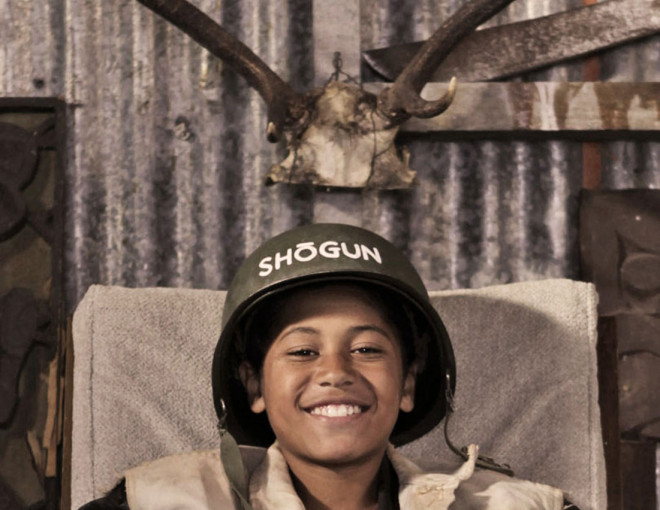 Boy is the highest-grossing New Zealand film of all time, and a masterpiece of compassion and good humor. Set in New Zealand's rural East Coast in 1984, the film's protagonist, Boy, imagines a world outside, dreaming of meeting Michael Jackson and having adventures. These fantasies serve to distract him from the sad circumstances of his life, living with his grandmother while his father serves out a prison sentence. However, adventure comes to Boy suddenly when his ex-convict father returns to find a long hidden bag of money. Written, directed, and starring Taika Waitit and featuring the new comer James Rolleston as Boy, it's a hilarious and heartwarming tale.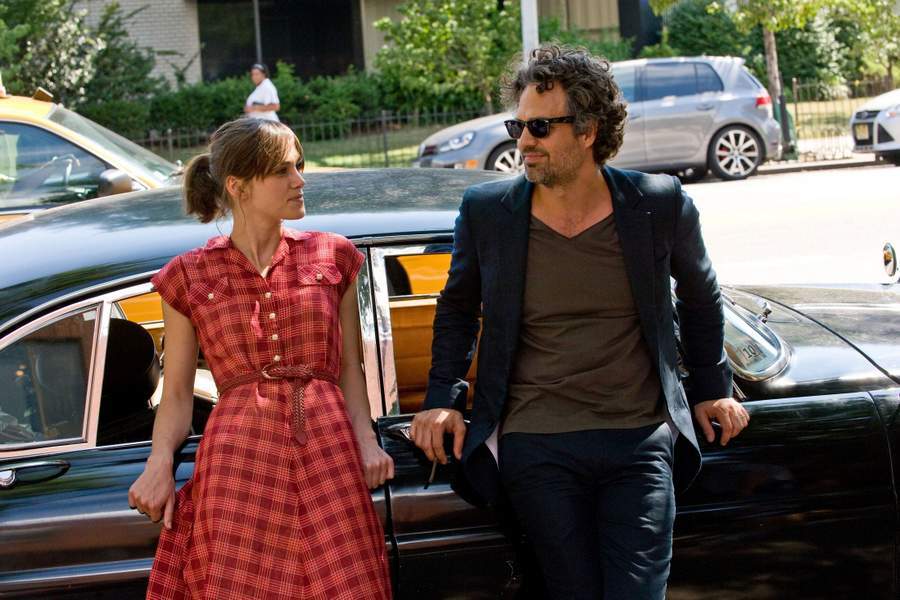 John Carney who directed Begin Again, and before that the critically and commercially successful Once, may be the world's best captor of charm. Begin Again tells the story of a brokenhearted singer who gets discovered by a failed showbiz executive. Their ideas and love for music are all they have to face their failures and bring their creativity to life. The original songs are charming and from Keira Knightley and Mark Ruffalo to Yasiin Bey (Mos Def), Adam Levine, and Cee-Lo Green, the cast generate sparkling chemistry and portray the story beautifully. Begin again is sweet and an effortless watch, yet very far from being your classic rom-com.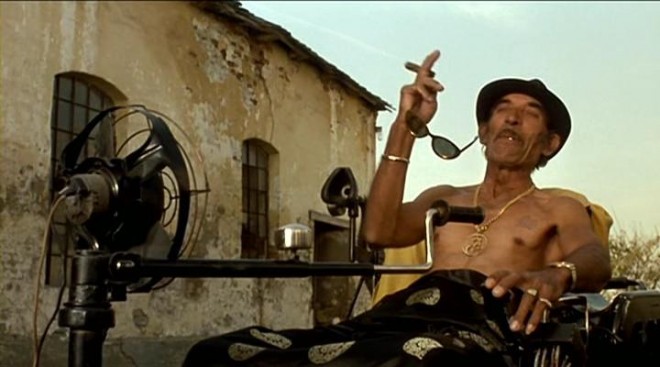 A crazy, high-speed movie about double-dealing crooks and thieves living along the Danube River in Serbia. Such a description probably makes this movie sound dark and menacing, trust me it is anything but. It is filled to the brim with delightful music, slapstick humor, bizarre contraptions, shotgun weddings — with a sweet romantic caper at it's center. If winter weather is getting you down, consider watching this film as a fun & sunny antidote. Moods: Affectionate, Charming, Funny, Goofy, Lighthearted, Romantic, Warm
Three guys in their twenties love wine and women but feel incomplete because they are still virgins. Under the guise of a wine tour they embark on a journey to Spain hoping to have their first sexual experience. Unlike most sex romp comedies, this one explores deeper territory: Jozef is blind, Philip is paralyzed from the neck down and Lars is in a wheelchair with a brain tumor. Despite these difficulties, the three protagonists are determined to have their experience and complete this rite of passage.
A heartwarming and (ironically) heartbreaking indie film based around the lives of Mary, an 8-year old girl from Australia, and her pen pal Max, a 44-year old man from America. The film follows these two as they deal with life's complications, from the perspective of a child and an autistic man. One of the most riveting and diverse films I've seen, with many joyous moments and cold plot twists. Would recommend 8 condensed milks out of 10.

A 42 minute musical super-villain tragicomedy blog. How much stranger can a movie's description be? Dr. Horrible (Neil Patrick Harris) is an aspiring super-villain hoping to get into the infamous Evil League of Evil (ruled with an iron hoof by the terrible Bad Horse). His plan is complicated when he accidentally introduces his nemesis, the incredibly vain Captain Hammer (Nathan Fillion), to the girl he has a crush on (Felicia Day). Released for free online after the writers strike of 2008, Dr. Horrible is funny, well-made, and not devoid of meaning. Joss Whedon (The Avengers, Firefly, Buffy the Vampire Slayer), two brothers, a sister-in-law, and their actor friends had loads of fun making it, and it's loads of fun to watch. Also, it won an Emmy.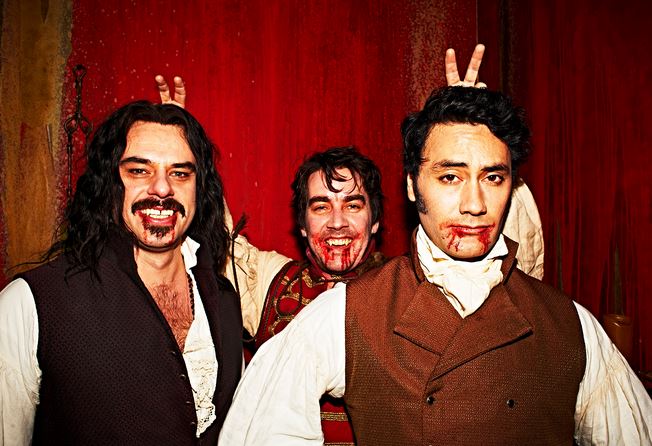 Deadpan comedy styled as a mockumentary, following four flatmates who happen to be vampires. They range in ages from 183 to 8000, and spend their nights trying to adapt to modern day living, eating,   reminiscing about old times, and solving the problems that come with every shared flat. It is filmed in a fake documentary style similar to The Office, with one-on-one interviews interspersed into the film. From the creators of Flight Of The Conchords and Boy, it is a truly great, hilarious comedy that you will not want to miss!