A Serious Man is an almost inexplicable and philosophically dark comedy from the Cohen Brothers. Its protagonist, Larry, is a professor at a quiet university whose wife decides to leave him for one of his more successful colleagues. His unemployed brother moves on to the couch and both of his kids start acting out. He starts a quest for meaning and clarity within his Jewish community. The movie's aesthetics and comedy will be appreciated by all Cohen Brothers fans. However, the intricacies and struggle of the protagonist will hit home for anyone who has had a religious upbringing: Jewish guilt, and by extension Catholic guilt (or any other religious guilt) are big themes here. An original, weird, hard to understand masterpiece. Other than the prologue, you'll feel like you have to watch it many times to understand it. The film earned itself many nominations for the Oscars, including Best Picture.
Review by Staff.
Get so much more from us...
Our premium newsletter is the key to getting the most of your much more expensive streaming subscriptions.
We strive to give you everything you need to know about Netflix and Amazon Prime. You get heartfelt and curated recommendations that you won't read elsewhere, by humans for humans, no algorithms involved. We love the work and are extremely grateful for your support.
Why subscribe, you ask? Here's why:
You get two, and only two, emails from us every week: one mid-week streaming recommendation and a long-form newsletter ahead of the weekend.
You get our two top picks of the week, a look at what's expiring and what's new on Netflix and Amazon Prime, a crowdsourced ranking of popular shows and movies, and a newsflash to keep you informed on cinema trends.
You get that warm fuzzy feeling that comes from supporting a boutique media operation. We are completely independent and ad-free.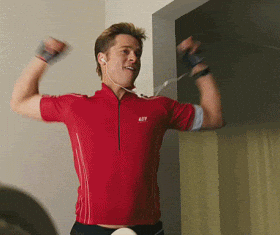 Add Your Comment
You don't need to be signed-in to post a comment.