agoodmovietowatch is a new and quickly developing platform suggesting little-known but acclaimed movies – films you haven't yet seen that you are likely to enjoy.
We not only reference movies based on their appreciation by viewers (through IMDb) but we allow our own users to express what they've thought about the film.
So what was initially a database carefully selected by our staff becomes a list that can be ranked. Below is a list of the best little-known/indie movies that spans across all genres.
Note: to see if each film is available for you to stream on Netflix or elsewhere, click on the title to be redirected to the movie page.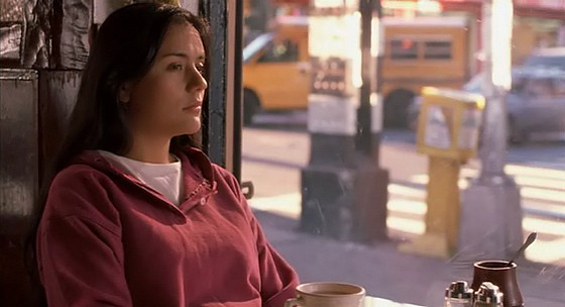 Is courage still courage when you have no choices left? What do you do when you're pressed to the wall and have no way to go? Maria, a pretty, modest and hardworking girl living in a small Colombian town, where the only career choice (thus not being a choice, really) is working in a floral plant, packing and distributing flowers – a dead-end job with killer hours and zero-tolerance boss. Yet, it's money. Until the day Maria gets pregnant and her choices become even more limited. By accident, she makes acquaintance with a guy who turns out to be her way out – and the way is out to become a drug mule, transporting drugs in your stomach across the border to the American soil. A job dangerous in many aspects, illegal and potentially deadly, but also paid well. Maria decides to take the only way out, a way that may be a one-way street. Maria Full of Grace is a gut-wrenching story about survival in a seemingly hopeless situation. It's about taking that one chance that has all the potential to go south, and investing in it all the hope you have left, and all the survival instinct you have in your heart and soul. And when everything that could go bad does, and everything turns from bad to worse beyond imagination, it's about standing strong and not giving up, no matter what. Though technically not a documentary, it's real beyond belief, and you can be sure Colombia is full of Marias – just hoping for a decent life, ready to sacrifice the very life itself to obtain it. It's a masterpiece of its genre and it also boasts one of the best posters in the history of the cinema. Highly recommended.
Robert Downey Jr., Channing Tatum, and Shia LaBeouf star in this powerful drama about growing up in 80's Astoria, New York. It follows the memoirs of the author, director and musician Dito Montiel as he visits his ailing father after 15 years in Los Angeles, away from home. Told via flashback and present-day exposition, as well as several fourth-wall bending monologues,  A Guide to Recognizing Your Saints is a coming of age film that leaves a deep impact, with two Sundance awards and heaps of nominations to its credit.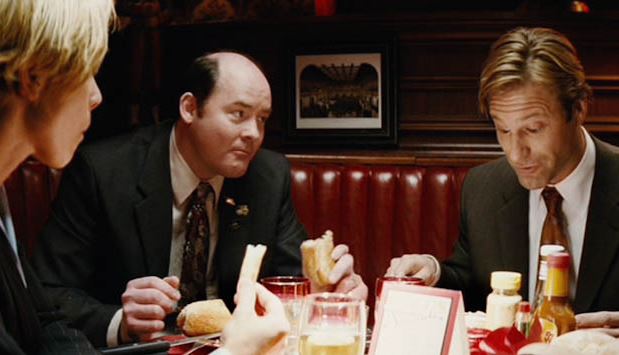 As black a comedy as they come. Nick Naylor (superbly portrayed by Aaron Eckhart) is the chief spokesperson for tobacco and shows the world why smoking is as key to protect as any other liberal value. This movie is funny, smart, thoughtful and raises some good questions about the ego, the morale and what we leave behind, from unexpected sides.
Directed by celebrated artist-turned-fillmmaker Julian Schnabel, The Diving Bell and the Butterfly is the true story of French journalist and fashion editor Jean-Dominique Bauby (Mathieu Amalric), who suffered a devastating stroke at the age of 43. Almost completely paralyzed by what is termed "Locked-in Syndrome", Bauby was left with only the operation of his left eye intact, leaving him forced to communicate via partner-assisted scanning (selection of each letter of the alphabet via blinking). Ultimately, Bauby employed this painstaking procedure to dictate his own memoir "Le Scaphandre et le Papillon", which became a number one bestseller in Europe. The film alternates between Bauby's interaction with his visitors and caretakers (including the dictation of his book) and his own dream-like fantasies and memories of his life prior to paralysis. With the title, Bauby uses the diving bell to represent his self-perceived state of isolation, akin to a deep-sea diver encased in an oxygenated chamber, and the corresponding butterfly to represent the freedom he enjoys as he often journeys quite magically through his own mind's eye. It's a somber yet engaging film full of heart and vision, featuring wonderful performances by the entire cast across the board.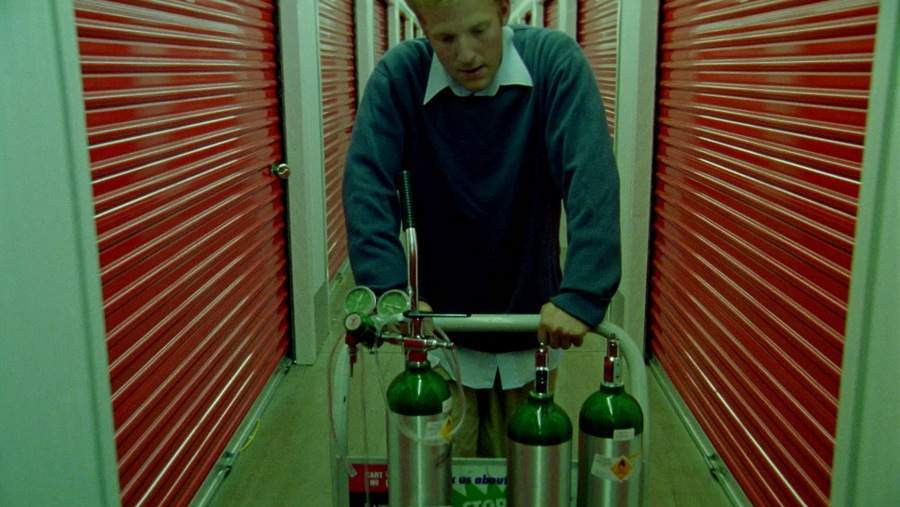 This little gem of a sci-fi is based on actual physics theory and doesn't make you cringe every time some technobabble word comes out. Watching it the first time around leaves most viewers puzzled at the end, but wanting to see it again. Shot at a budget of ~$7000, don't expect any flashy special effects or CGI. Do be prepared, however, for some mind boggling paradoxical ideas that require some effort to wrap your brain around.
Sunshine Cleaning is a great addition to that unidentified genre of grown-up comedies populated by other great entries like Your Sister's Sister and Enough Said. It is however, less of a comedy than it is a heart-warming emotional tale. Powered by outstanding performances from Amy Adams and Emily Blunt, it ultimately evolves into a character study of failed potential and validation seeking.
Sunshine Cleaning is enjoyable, satisfying to a fault, and provides an interesting peak into the lives of its characters.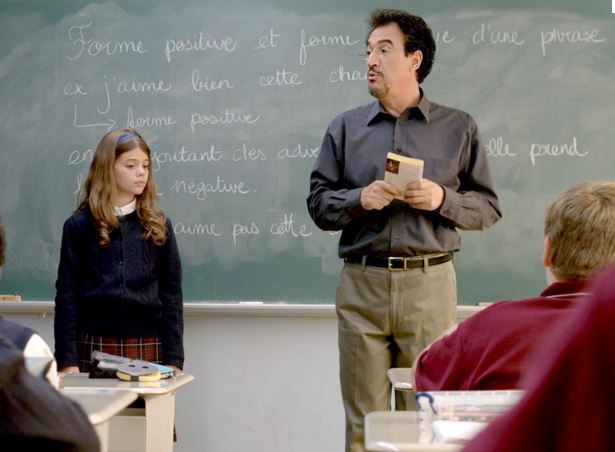 After the sudden death of a teacher, 55-year-old Algerian immigrant Bachir Lazhar is hired at an elementary school in Montreal. Struggling with a cultural gap between himself and his students at first, he helps them to deal with the situation, revealing his own tragic past. A strong portrait without any weird sentimentality. 11-year-old actress Sophie Nélisse makes her brilliant debut.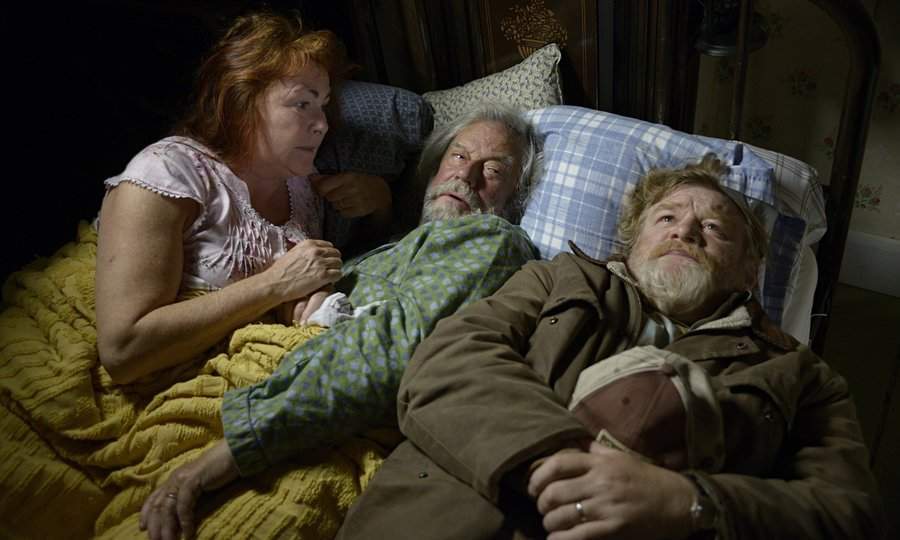 The Grand Seduction, a remake of 2003 French-Canadian film La Grande Séduction (2003), is a lighthearted comedy about the residents of the small fishing village of Tickle Head, Newfoudland attempting to convince a young doctor to become its long-term caregiver in order to secure a contract for a new petrochemical facility. Desperate to guide the town out of its impoverished conditions and lack of employment opportunities, the citizens band together to pull ever bit out of deceit and chicanery out of their hats (in often laugh-out-loud fashion) in order to sway the young doctor Paul (Taylor Kitsch) into believing that Tickle Head is where he belongs. It's a lighthearted and funny story, despite undeniably familiar shades of The Shipping News, Doc Hollywood and Funny Farm. Brendan Gleeson is particularly good as the new mayor of town and Paul's head "seducer". He gives the film that extra bit of humanity and wry humor that lifts it above the familiar plot points and into "notable recommendation" territory.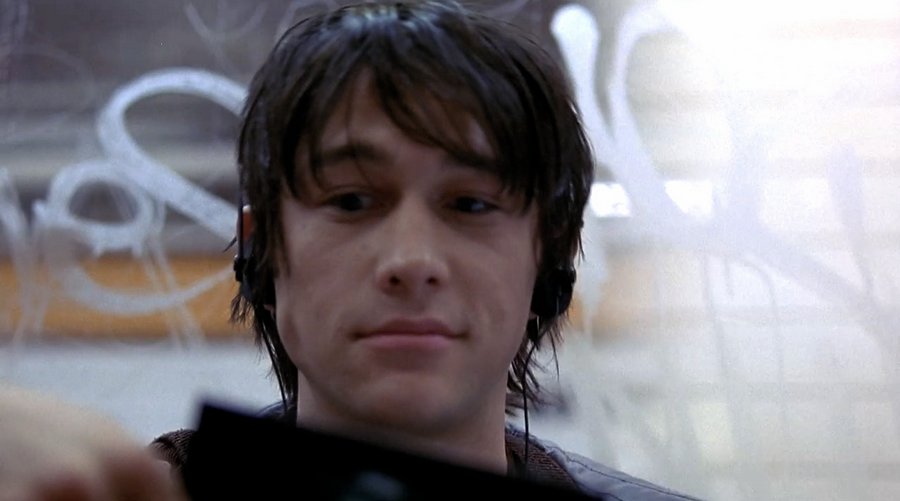 When Brian was eight years old he lost five hours of his life to a black out. Now ten years later he is searching for the truth. His search leads him to Neil, a boy who was on his little league team the summer of the blackout. Brian has always believed he was abducted by aliens from the dreams he had with Neil in them. Neil however knows the truth. Neil had just left the small town life and moved to New York. When he comes home for Christmas and meets Brian will he finally tell him the answers he has been looking for? This is the story of one boy who can't remember and a boy who can't forget.
Tenoch and Julio, mischievous and sex-crazed teenagers and best friends, embark from Mexico City to a remote and mythical beach with the company of an older and very attractive woman. This poetically written and directed film has it all; great acting, cultural relevancy, though-provoking questions, and beautiful scenery. All put together by Alfonso Cuarón and his brother in star-marking efforts for both of them.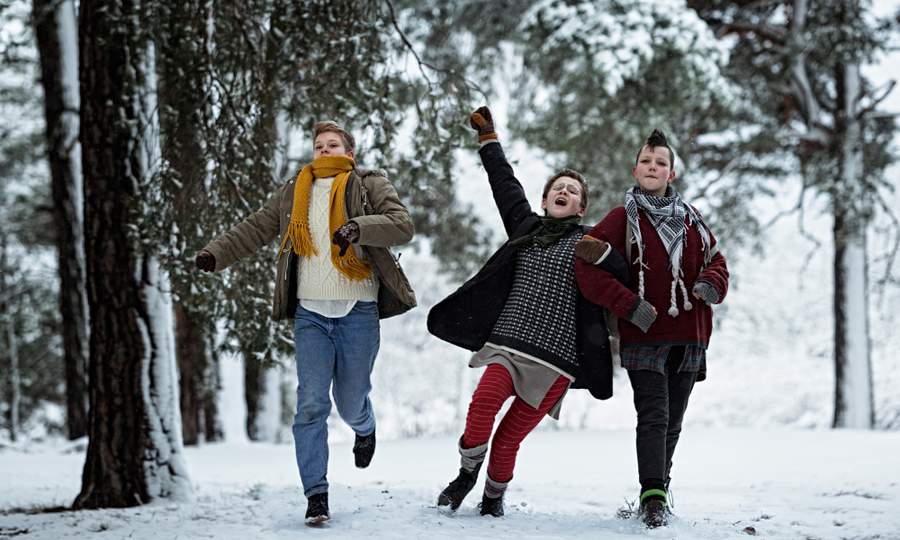 We Are the Best! is one movie that may be overlooked largely by viewers, though it perfectly captures counterculture, and relates to the misfit young and old. The movie is an adaptation of Moodysson's wife Coco's graphic novel "Never Goodnight". Set in Stockholm, Sweden in 1982, Klara (Mira Grosin) and her best friend Bobo (Mira Barkhammar) are junior high teenage girls who believe in their heart that punk rock is alive and well. With both of their home lives not so pleasant, the girls spend their time at the local youth center while taking up the time slot in the band room to get revenge on the local metal band. That's when they find themselves starting a punk band without even knowing how to play an instrument. We Are the Best! is a fun and deeply sincere exploration of adventure, friendship, love, and betrayal in adolescence.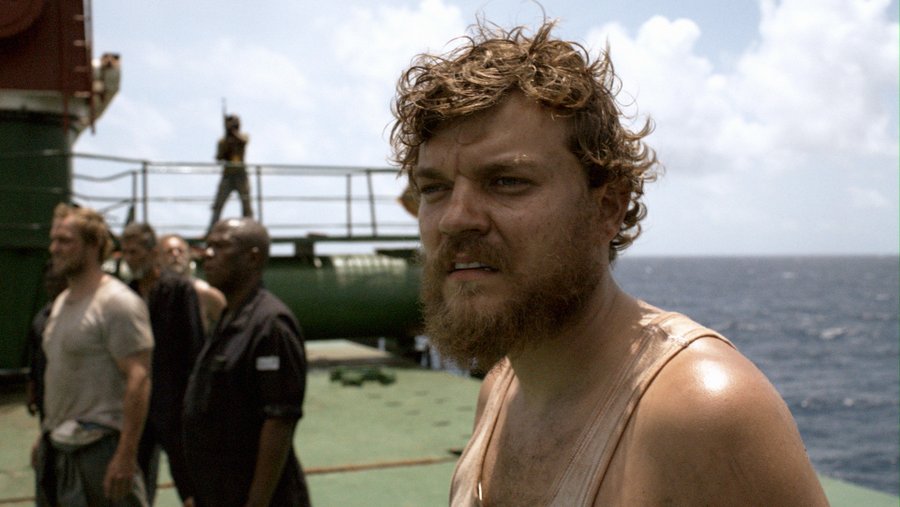 A Danish cargo ship is hijacked by Somali pirates in the Indian Ocean. The pirates demand millions of dollars in ransom and from there on, a psychological drama between the pirates and the ship owner develops, as they negotiate the price for the ship and its crew. A really great thing about this film is the fact that it doesn't get tangled up in the weepy feelings of the families back home – but instead focuses on the shrinking hope of the ship's crew and the psychological consequences of the brutal negotiation, that drives the ship owner to the edge of madness. Inspired by a true story. Brilliantly acted.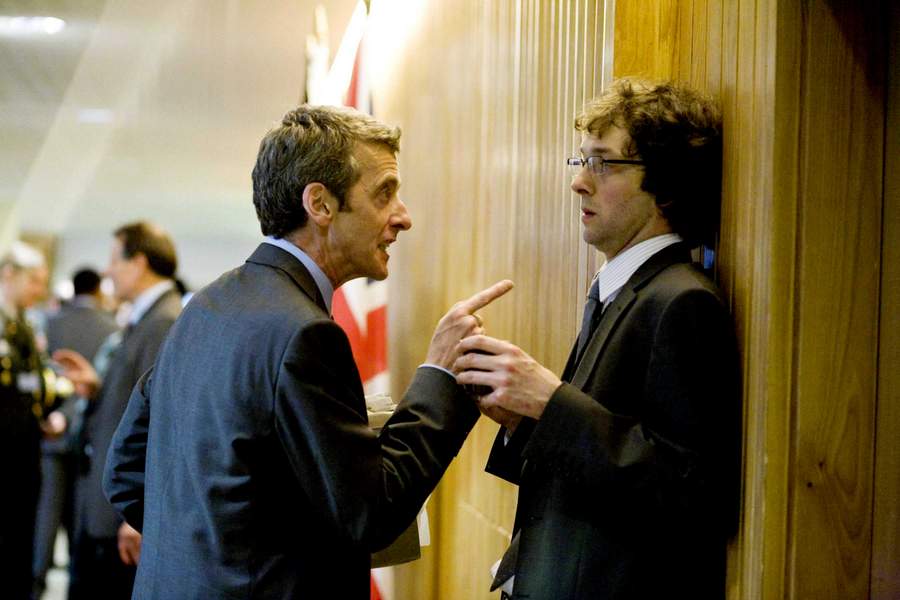 A hilarious comedy about politics in the UK and US. The secretary of State for Internal Development Simon Foster accidentally backs the plans for a war in the Middle East and suddenly finds he has a lot of friends in Washington. What follows is a difficult to follow maneuvering of pro- and antiwar factions in both governments. The harder it gets to follow what's going on in the movie the more it resembles our present day politics and the funnier it becomes.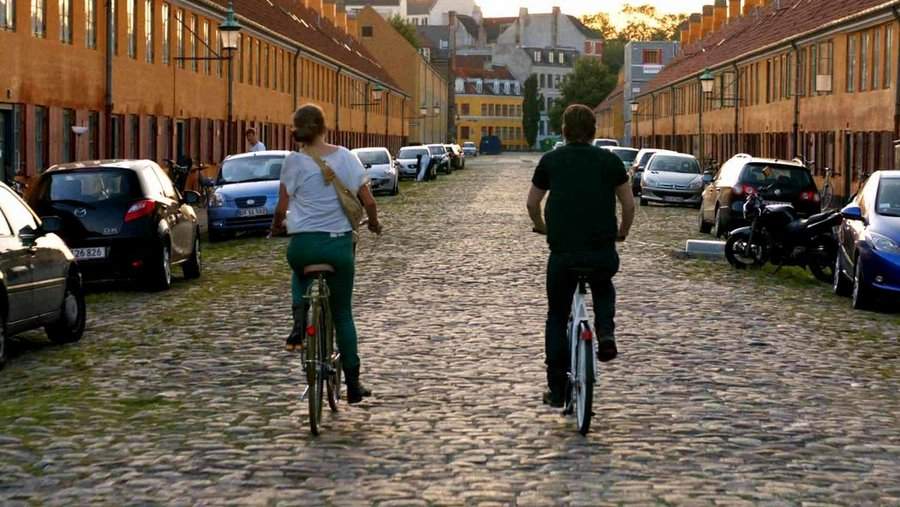 Though it starts off somewhat slow, I was delightfully surprised at how much I loved this movie. A 28-year-old man ventures through Europe with a buddy, ending in Copenhagen, where he hopes to contact the last of his family. There he enlists a local girl to help him. An interesting relationship unfolds as they take a captivating journey through Copenhagen in search of William's grandfather. The tag line of the movie is "When the girl of your dreams is half your age, it's time to grow up" and William really does have to grow up when he's faced with his own personal tumult.
The girl is played by Frederikke Dahl Hansen, who gives an exceptional naturalistic performance, which adds even more to the abundance of charm in this film.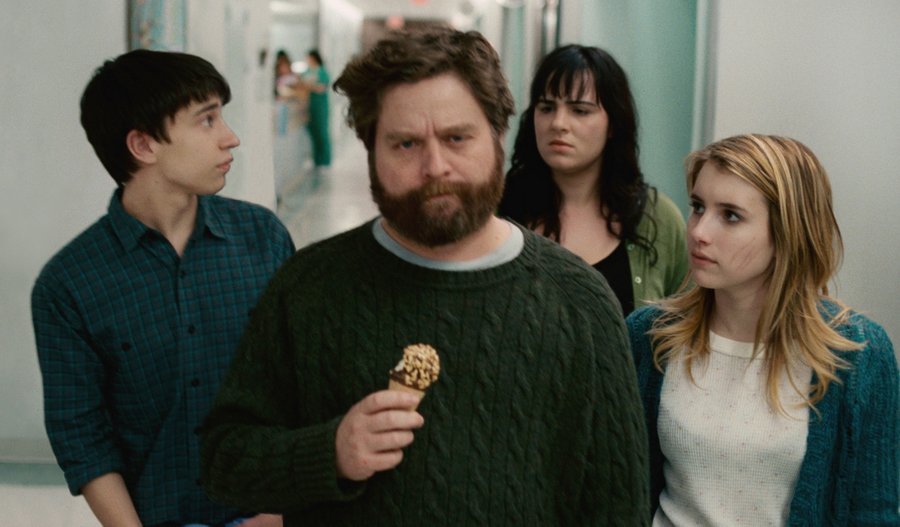 Stressed by adolescence, 16-year-old Craig Gilner checks himself into a mental-health clinic. Unfortunately, the youth wing is closed, so he must spend his mandated five-day stay with adults. One of them, Bobby, quickly becomes his mentor — and him his protege, while Craig finds himself drawn to a fellow teen, Noelle, who just may be the cure he needs to forget an unrequited crush. Starring Keir Gilchrist and Zack Galifianakis, It's kind of a Funny Story is based on a novel of the same name.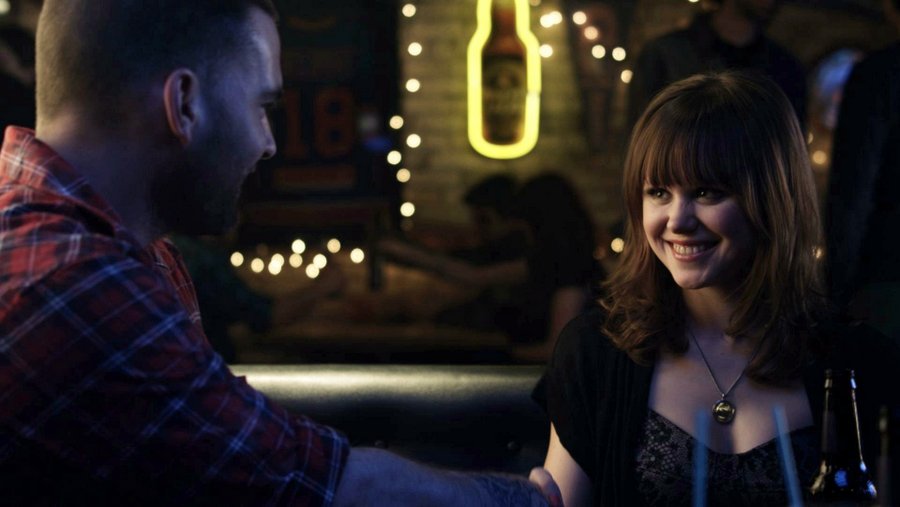 Goon is funny, violent, and sweet as hell. You'll be surprised by how nasty it is but you will not care. What you will want to do, on the other hand, is rip through the screen, hug the main character and smack all the other ones. Goon is also a great example of a feel-good movie that isn't solely focused on being a feel-good movie, as well as a great love story, with all its absurdities and high emotional load.
Awkward. That is how Oliver Tate can be described, and generally the whole movie. But it is professionally and scrutinizingly awkward.
Submarine is a realistic teen comedy, one that makes sense and in which not everyone looks gorgeous and pretends to have a tough time. It is hilarious and sad, dark and touching. It is awesome and it's embarrassing, and it's the kind of movie that gets nearly everything about being a teen right, no matter where you grew up.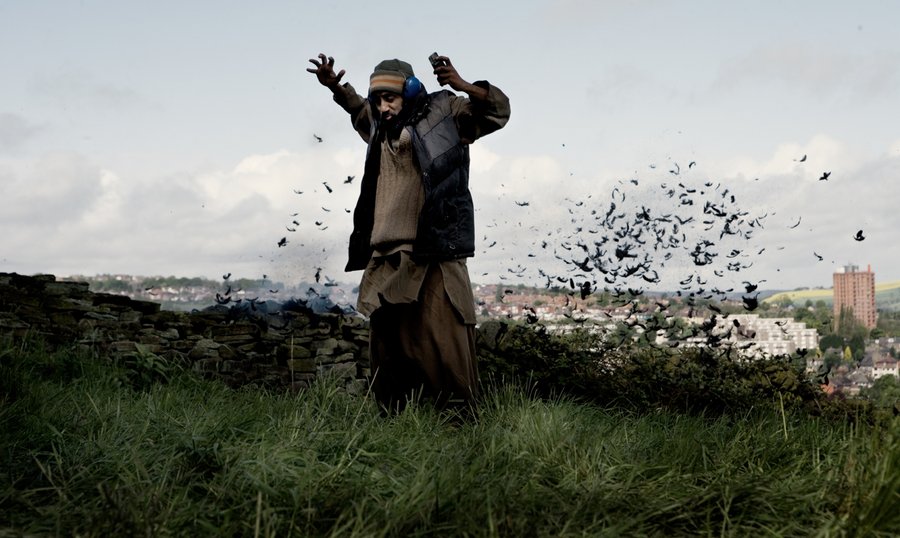 Absolutely, absolutely hilarious. Four Lions is as black and dark as a movie can ever get, mixing cultural relevancy with humor and ridiculousness. It is insensitive to Islam, insensitive to terrorism and insensitive to the hype its core issue usually gets. But it is hilarious.
The director spent three years talking to Imams, terrorism experts and basically everyone. The result? A legit 97 minutes that will dazzle even extremists with its knowledge of Islam and the accuracy of its lines. Needless to say that it will upset quite a few people, but that is always a good sign for black comedy movies, right?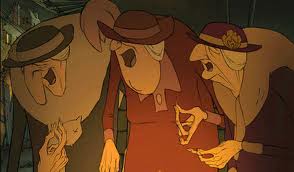 This French film, written and directed by the filmmaker Sylvain Chomet, is in the strictest sense an animated foreign comedy film but it is unlike anything I have ever seen. It has a unique surrealist animation style that manages to stay oddly grounded. In other words, it wasn't some psychoactive drug trip but more like taking a look at the world through Salavador Dali's eyes. However what struck me the most while watching this film was how everything was animated to extenuate ugliness and imperfection. None of the surroundings and characters look like you see in most animated films, either hyper-realistic or like unblemished porcelain dolls; everything is drawn with blatant, over-exaggerated, and warped features. These features define each character as well as instantly evoking what thoughts and feelings the director wants you to associate with them. The characters' exaggerated features also allow the film to progress without almost any actual dialogue. Contextual clues and facial expressions were more than enough to conduct entire conversations as well as progress the story line without ever saying a word. This makes the movie accessible to people of all tongues without the subtitle stigma that many people have with watching foreign films. In conclusion, while this film is not for the causal movie watcher, it is still a beautifully imperfect work of hand-drawn art that is an experience that goes far beyond mere entertainment.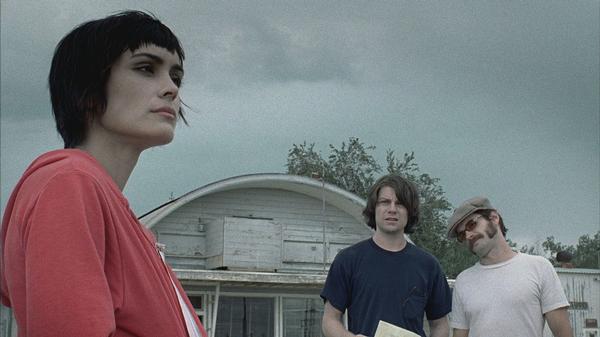 A dark and existential comedy, Wristcutters: A Love Story follows Zia (Patrick Fugit), a young man who commits suicide, only to find himself in a bleak afterlife filled with other suicide victims. He discovers that his former partner has just joined him in this dreary realm and sets out to find her. From there, the film transitions into a macabre road-trip film as Zia and several acquaintances strike out in a beat-up old car in the name of love and redemption. Based on a short story by award-winning Israeli writer Etgar Karet, Wristcutters is a stunningly original film that will haunt viewers forever.
A story filled with love, laughs, and feelings, "The Way Way Back" takes us back to innocent, coming of age years. With great writing and characters you will love and miss when the movie ends, "The Way Way Back" is 2013's "The Perks of Being A Wallflower."
Following their Oscar win for best adapted screenplay for "The Descendants" Jim Rash and Nat Faxon follow with "The Way Way Back". Duncan, played by Liam James , is a 14 year old shy kid who can't stand his mom's new boyfriend, Trent. Duncan is forced to vacation at Trent's beach house and after a few days, he decides to explore the town and eventually comes across a water park where he befriends Owen.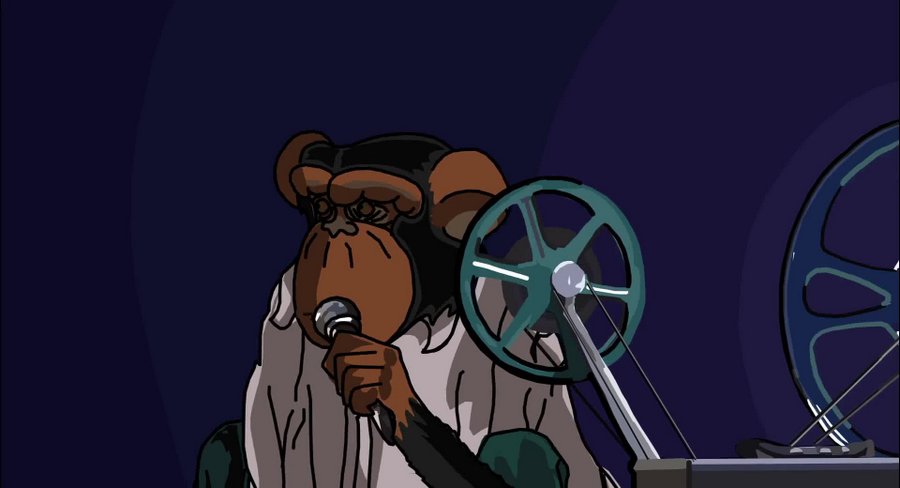 Waking Life is composed exclusively of a series of conversations involving the main character, with him sometimes participating and sometimes just as a spectator. The discussions revolve around issues such as metaphysics, free will, social philosophy or the meaning of life. The title refers to a quote from Jorge Santayana: "sanity is a madness put to good uses; waking life is a dream controlled.", and the whole movie wanders around the state of a lucid dream, emphasized by the rotoscoping technique in which it was filmed. Waking Life is not just a movie worth watching, it is a movie worth watching a thousand times, because you will always notice something that you have previously missed out.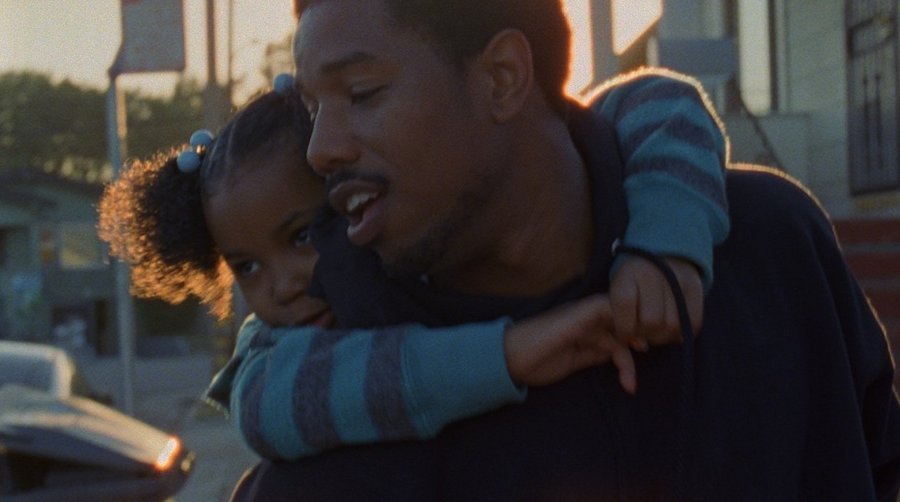 The true story of Oscar Grant III, a 22-year-old black man on the last day of 2008, where his will to change is challenged by his past, surroundings, and the police. You've probably read and heard a lot about young black men's sad recent encounters with the police, and for this reason you might feel like skipping this film. Don't.
Produced by Academy Award winner Forest Whitaker, it is so compassionate and powerfully told, that it surpasses the sadness of its subject matter to almost be a celebration of life. It is an extraordinary and important watch.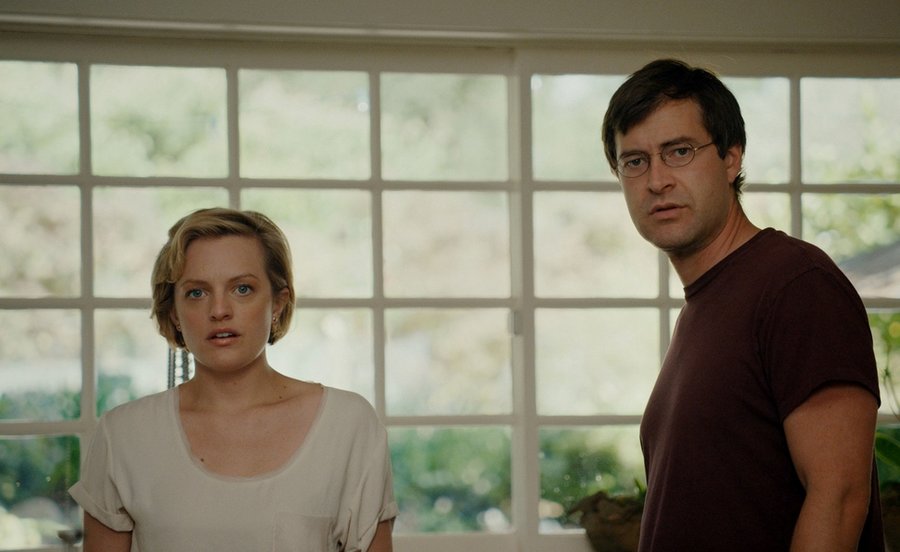 Elisabeth Moss is in it. Calling The One I Love a romantic-comedy, looking it up, or trusting anyone else about it — especially my review, will ruin this film for you. Just watch it. If one's penchant is typically opposed to titles with 'love' in them, then it's for you. Just hit 'play', or 'start', or whatever. The initial wtf-ness that attracted me to it is compelled further by excellent acting. And Elisabeth Moss is in it.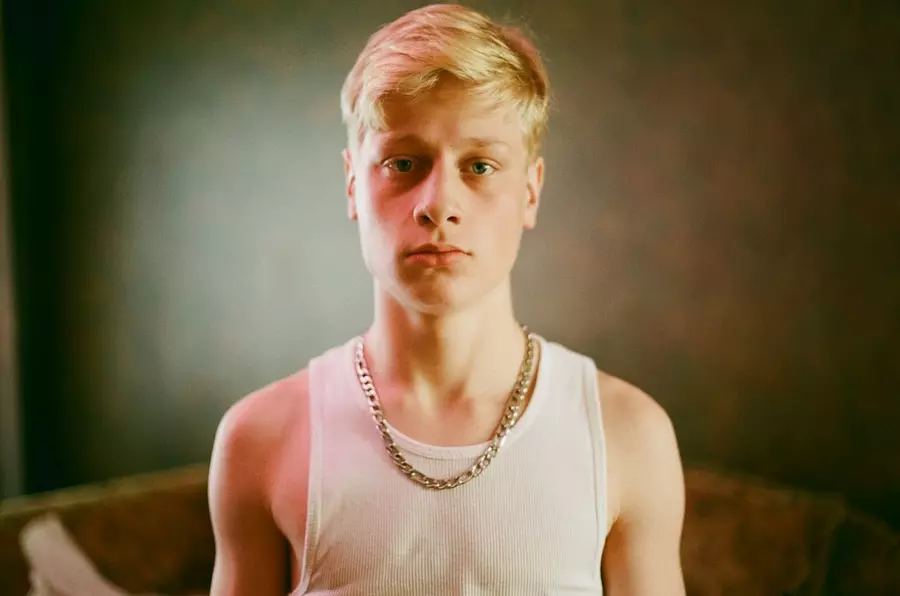 The story of a single mother trying to raise an unstable teenager and their interactions with the world surrounding them, Mommy is a movie that aims straight for the heart and doesn't miss. It is so intense that you are likely to feel a kind of emotional tiredness after watching it. However, it is a beautiful intensity so to speak. Because while it has many joyous moments as well as funny ones, its true brilliance is reached while you are being punched in the guts. This is the more impacting with perfect the performances from the cast, the elaborate soundtrack and Xavier Dolan's impeccable staging.
Think of Mommy as the most beautiful heartbreaking movie you will ever watch, it will hurt, but you will never regret watching it, and you will find yourself recommending it to everyone you know.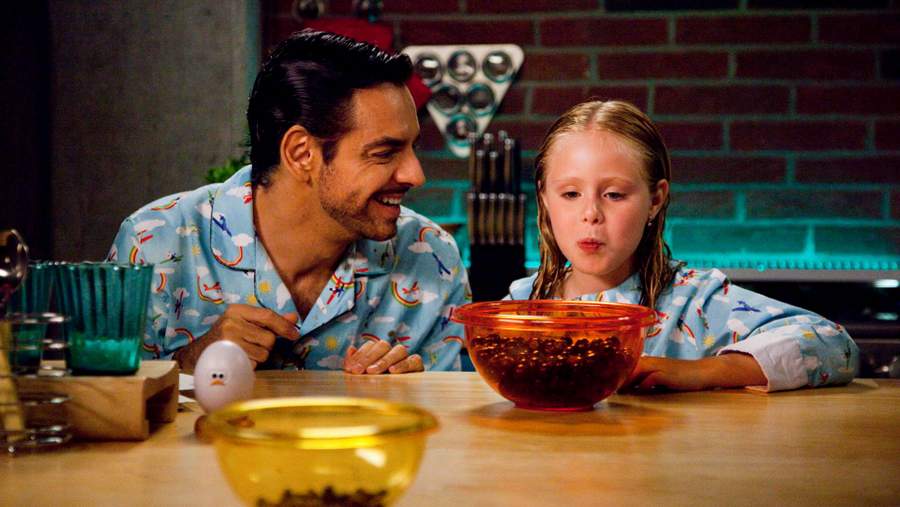 When a playboy is handed a child from a past fling he moves from Mexico to America to try and find the mother. Once in America he finds himself deep into the role of a father with his transition being one of those sweet moments you never see coming. The whole movie has that tone, of growth, dad-daughter love, charm, and drama to varying extents. The chemistry between the two actors who play father and daughter is beautiful, and adds the last touch to make Instructions Not Included a heartwarming, sweet, and very enjoyable movie.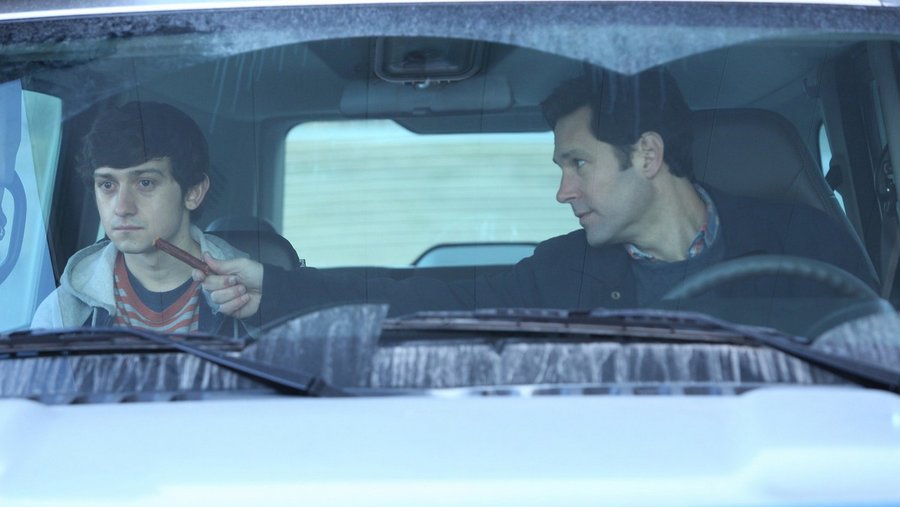 The Fundamentals of Caring is an offbeat comedy/drama starring Paul Rudd as Ben, a man attempting to overcome tragedy and looming divorce by becoming the caretaker for a teenager with muscular dystrophy named Trevor (Craig Roberts, Submarine). The two develop an unconventional relationship based largely on sarcasm and profanity, delivering many laugh-out-loud moments, while also slowly exposing the pain each is carrying inside. They eventually embark on a road trip across the western United States, at Ben's urging, in order for Craig to see something of the world beyond his wheelchair and television. It's a formulaic yet fun and touching road movie that covers much familiar ground, but also offers a fine illustration of caregiving, personal growth and emotional healing. Paul Rudd is as good ever, and Roberts is utterly superb. An undeniable winner, all-in-all.
Robert Downey Jr's triumphant return to film, this movie is a satirical take on film noir and detective movies in general. The screen chemistry between Gay Perry the private eye, played by Val Kilmer, and Downey Jr's robber turned actor, Harry Lockhart, is hysterical, and the film's tongue in cheek nature is witty, smart, and delivers. Directed by the man who directed Lethal Weapon, the action is top notch, the laughs are pretty much constant, and the mystery is compelling. It's mind boggling that nobody saw this when it came out.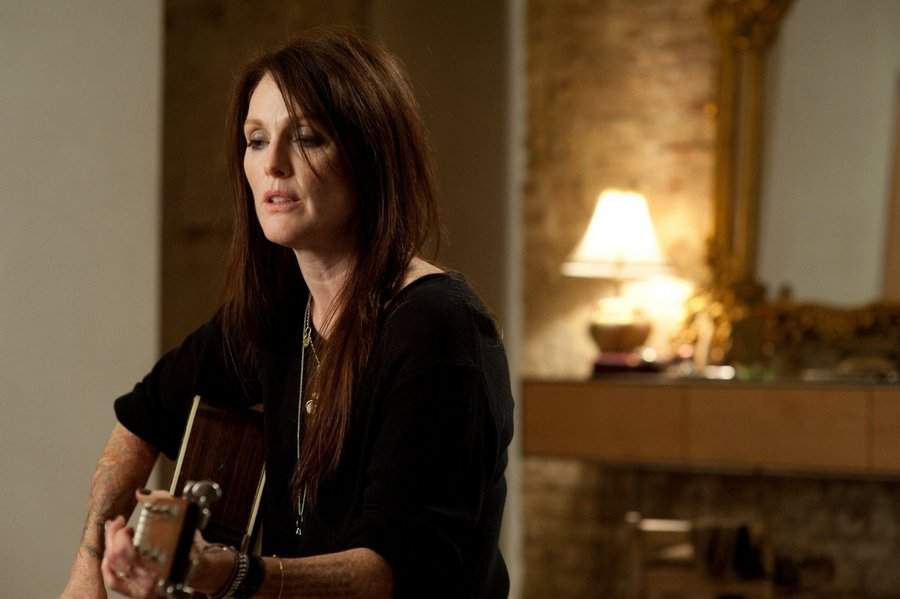 A rock singer (played by Julianne Moore) and an art dealer (Steve Coogan) start a battle for the custody of their daughter, Maisie, mainly to spite each other. When one of them marries, the other rushes a marriage as well. What Maisie Knew is all that and more from the perspective of the little child, Maisie. Written by two writers, directed by two directors, and sporting an excellent cast, you should not be surprised to learn that What Masie Knew perfectly portrays its complex and sad subject matter, giving an honest, bitter portrayal of dysfunctional families.
From a distance, this film is a typical romantic comedy: girl meets boy, they have experiences, and all ends well. However, the bizarre stylings of South Korean director Park Chan-Wook make it into something more Wes Anderson than Nicholas Sparks. The female lead (Im Soo-jung) turns Blade Runner on its head, claiming to be a cyborg who gets discriminated against because she appears human. When she electrocutes herself trying to "recharge," she's sent to the psych ward where she meets a schizophrenic sociopath (Rain) able to steal emotions from his fellow man (supposedly.) This film toys with the concept of "mental health" like a production of One Flew Over the Cuckoo's Nest performed in an empty toy factory. At the same time, it's a playful romp that leaves you satisfied. I'd recommend I'm A Cyborg, But That's OK if vibrantly compelling displays are your preferred method of twisting your brain into knots.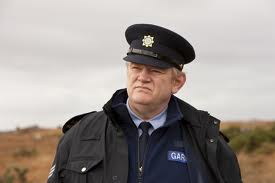 The Guard played by Brendan Gleeson is a new character in cinema that appeals to the funny bone inside all of us. A character like this can make any movie lovable . It also features Don Cheadle playing an FBI agent who is in town to solve a crime under Gleeson's jurisdiction. An overall great movie with great writing. Please note, for those who have a hard time understanding different accents, subtitles are advised.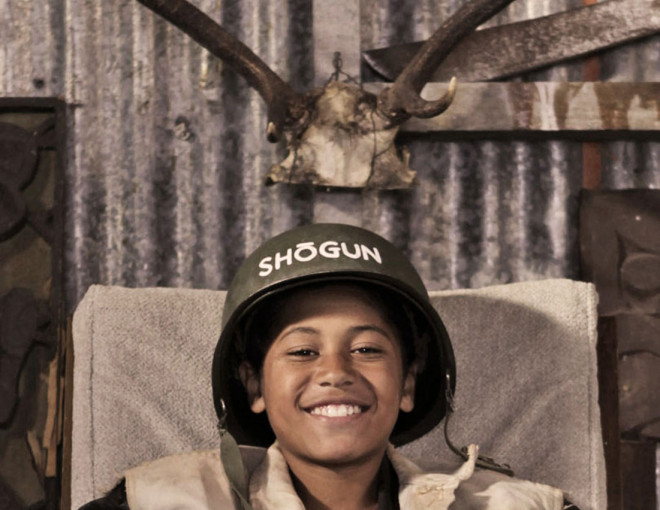 Boy is the highest-grossing New Zealand film of all time, and a masterpiece of compassion and good humor. Set in New Zealand's rural East Coast in 1984, the film's protagonist, Boy, imagines a world outside, dreaming of meeting Michael Jackson and having adventures. These fantasies serve to distract him from the sad circumstances of his life, living with his grandmother while his father serves out a prison sentence. However, adventure comes to Boy suddenly when his ex-convict father returns to find a long hidden bag of money. Written, directed, and starring Taika Waitit and featuring the new comer James Rolleston as Boy, it's a hilarious and heartwarming tale.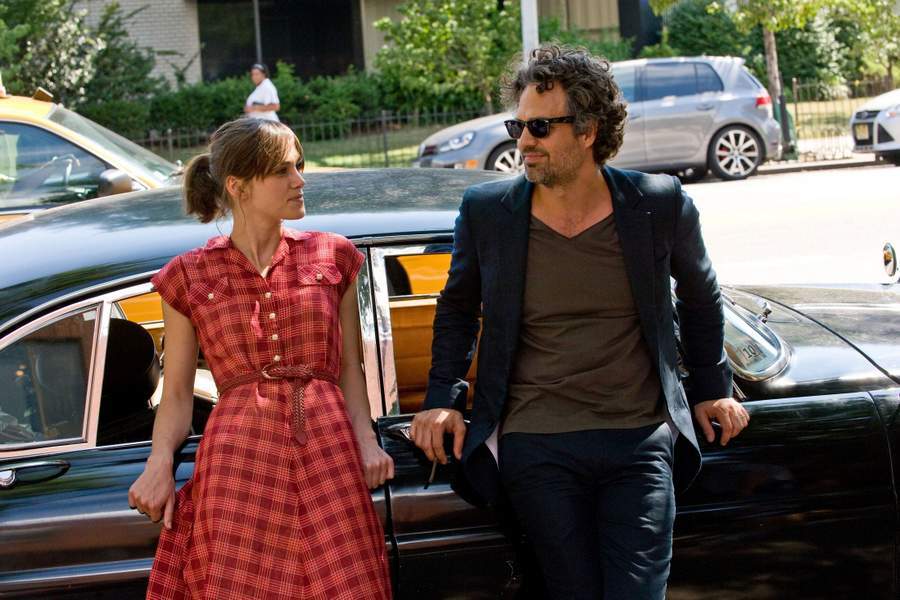 John Carney who directed Begin Again, and before that the critically and commercially successful Once, may be the world's best captor of charm. Begin Again tells the story of a brokenhearted singer who gets discovered by a failed showbiz executive. Their ideas and love for music are all they have to face their failures and bring their creativity to life. The original songs are charming and from Keira Knightley and Mark Ruffalo to Yasiin Bey (Mos Def), Adam Levine, and Cee-Lo Green, the cast generate sparkling chemistry and portray the story beautifully. Begin again is sweet and an effortless watch, yet very far from being your classic rom-com.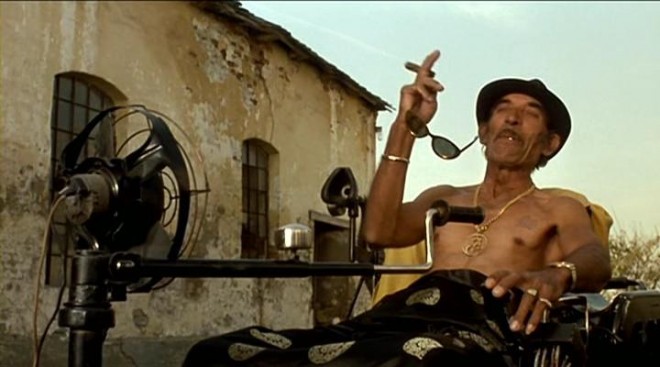 A crazy, high-speed movie about double-dealing crooks and thieves living along the Danube River in Serbia. Such a description probably makes this movie sound dark and menacing, trust me it is anything but. It is filled to the brim with delightful music, slapstick humor, bizarre contraptions, shotgun weddings — with a sweet romantic caper at it's center. If winter weather is getting you down, consider watching this film as a fun & sunny antidote. Moods: Affectionate, Charming, Funny, Goofy, Lighthearted, Romantic, Warm
An intriguing, funny and rather bizarre movie which serves as a fantastic introduction to 'new-wave' German cinema. Featuring a cast of young talented actors and excellent direction, this movie takes place around the time the Berlin wall fell and East and West Berlin were still united. Christiane, a devout socialist activist in East Berlin suffers an accident which leaves her in a coma, during which time the Berlin wall comes down and Western capitalism encroaches on her beloved East Berlin. Fearing that she may relapse into a coma after waking up, her doctors warn that she must remain calm and not endure any shocks. Despite the somewhat contrived premise, the film really takes off from this point as her son Alex and his friend aim to hide this fact from her, by faking news reports on the television, coming up with excuses for a giant Coca Cola banner and a whole host of other amusing exploits to prevent her from knowing. While categorised as a comedy, it is also a moving portrayal of a loving family enduring great, historic change.
Three guys in their twenties love wine and women but feel incomplete because they are still virgins. Under the guise of a wine tour they embark on a journey to Spain hoping to have their first sexual experience. Unlike most sex romp comedies, this one explores deeper territory: Jozef is blind, Philip is paralyzed from the neck down and Lars is in a wheelchair with a brain tumor. Despite these difficulties, the three protagonists are determined to have their experience and complete this rite of passage.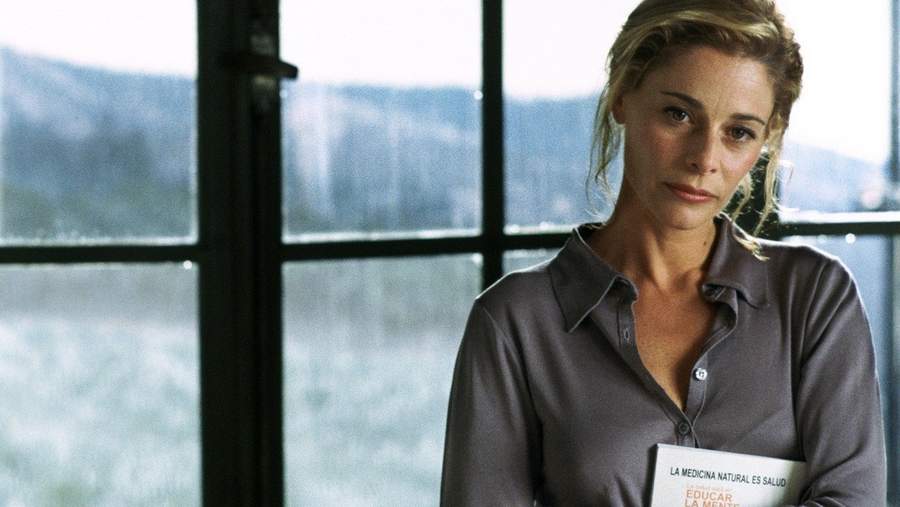 There are movies that make you a bit more mature when you watch them. This movie is one of them. They took very hard and controversial topic, but presented in so you do understand both sides and agree with them. Winner of an Academy Award and a Golden Globe, it tells the true story of a man who spent 28 years campaigning for the right to end his own life. Now you get why I said it was a hard topic, right? It's a heart-wrenching watch to say the least, but thanks to a perfect performance from Javier Bardem the complex story gains such a big grasp that it ends up having uplifting and even funny moments.
A heartwarming and (ironically) heartbreaking indie film based around the lives of Mary, an 8-year old girl from Australia, and her pen pal Max, a 44-year old man from America. The film follows these two as they deal with life's complications, from the perspective of a child and an autistic man. One of the most riveting and diverse films I've seen, with many joyous moments and cold plot twists. Would recommend 8 condensed milks out of 10.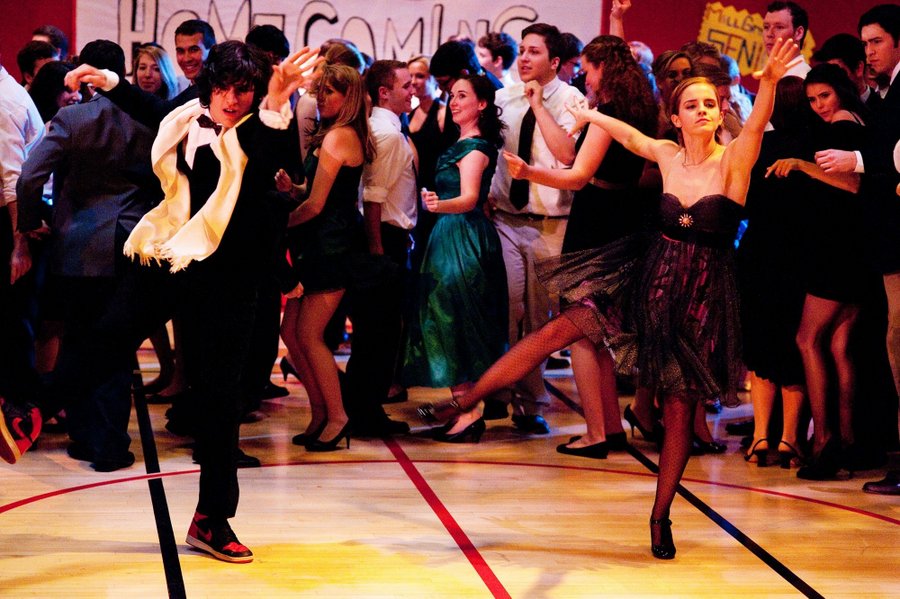 In many ways, The Perks of Being a Wallflower is a modern masterpiece. It is not just a movie, but a psychological experience – one that is sincere to its premise and the troubled nature of the human beings in it. You will be surprised by the depth of its many layers, and the extents to which a similar movie can go. However as you get busy being surprised, it will make you a very happy person.
The perfect word to describe it is "satisfying". Its character-driven chemistry will catch you even more as its reaches its perfect mix between comedy, warmth, tragedy and depression.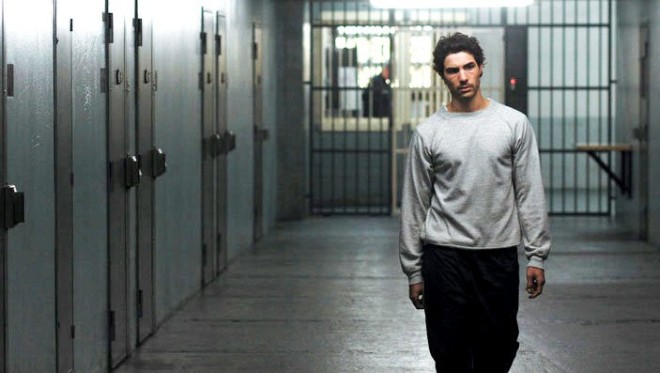 A cynical, gripping and unconventional French film that combines prison drama with the Goodfellas-styled narrative of the rise to criminal power. A Prophet takes age-old cliches and turns them upside down, resulting in a movie that manages to be completely original while remaining truthful to its influences. It's not often that a film leaves me giddy with enthusiasm and has me constantly thinking back to it, but A Prophet achieves it. Incredible acting, fantastic pacing, great narrative arc, with a brutal, cynical and uncompromising take on morality, self-realization and life on the fringes of society. There are only two "action" sequences in this movie and they are as brutal and realistic as they are unexpected. Look past the subtitles, do yourself a favor and watch it.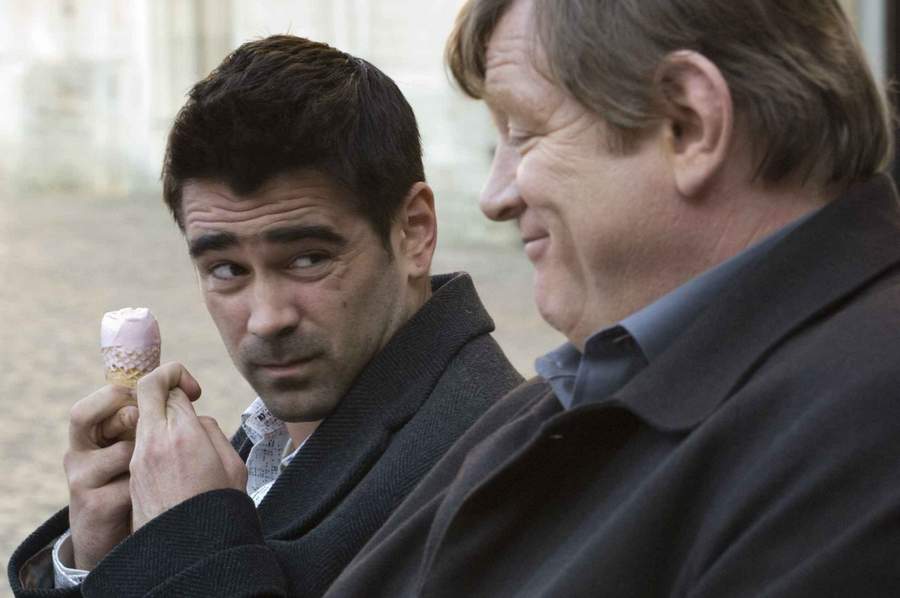 In Bruges is a dark comedy about two Irish assassins in a 'boring' continental European city. The dark crimes that haunt them and their ineffably vulgar manner of speech contrast gloriously with the quiet beauty of the Flemish architecture and order, like a knife fight in a dollhouse. More endearingly, the relationship between the two killers constantly swings between endearment and distaste. If you liked Four lions or dark comedies in general, then you will love In Bruges.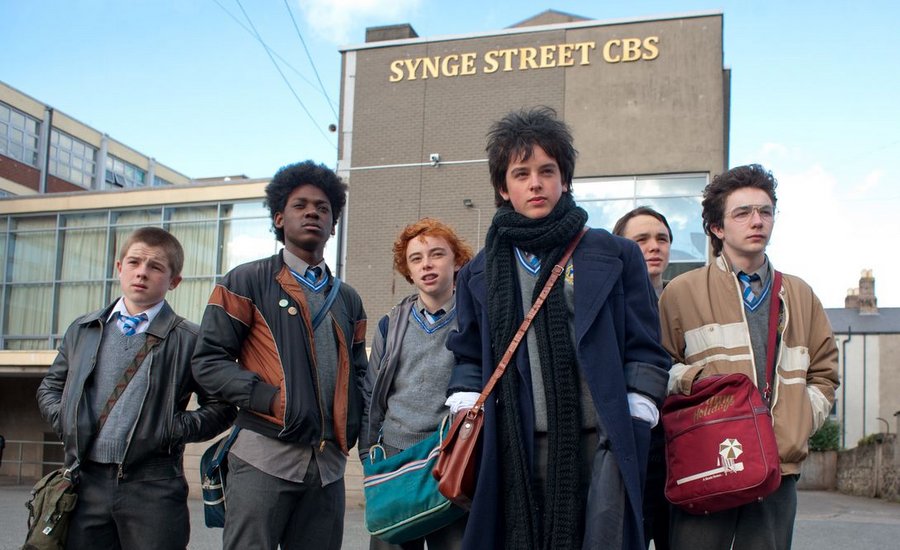 In 1980s Dublin, a young Irish catholic-school boy, whose family is facing financial problems starts his own band with the sole objective of impressing a mysterious femme fatale. The film will take you on a beautiful and witty journey through the band's path to success and our protagonist's quest of conquering his love all to the rhythm of some of the biggest 80's pop-rock hits and the band's own original soundtrack. Without a doubt this film is the culmination of John Carney's work (Once, Begin Again) as a filmmaker and dare I say his long awaited passion project.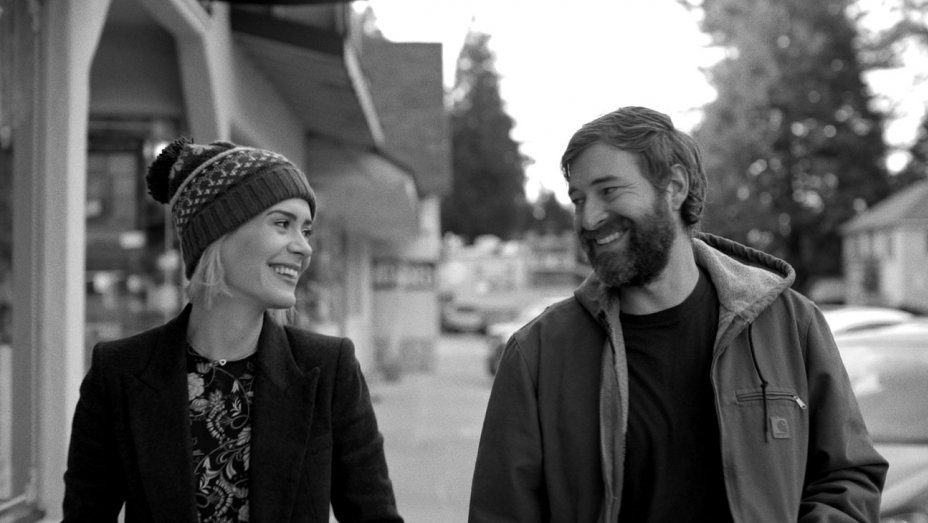 Shot in black and white to be the best dialogue-driven, character-study film it can be; Blue Jay stars Sarah Paulson and Mark Duplass in a cozy, slow-burning film. Their characters, respectively Amanda and Jim, are former high-school sweethearts who run into each other in their hometowns 20 years later. They talk, then get coffee, and then beer and jelly beans, until they move to Jim's mother's house. As they talk, and the movie moves forward, it abandons its romantic chops to become a truly heartfelt and real film. A revelation of a movie.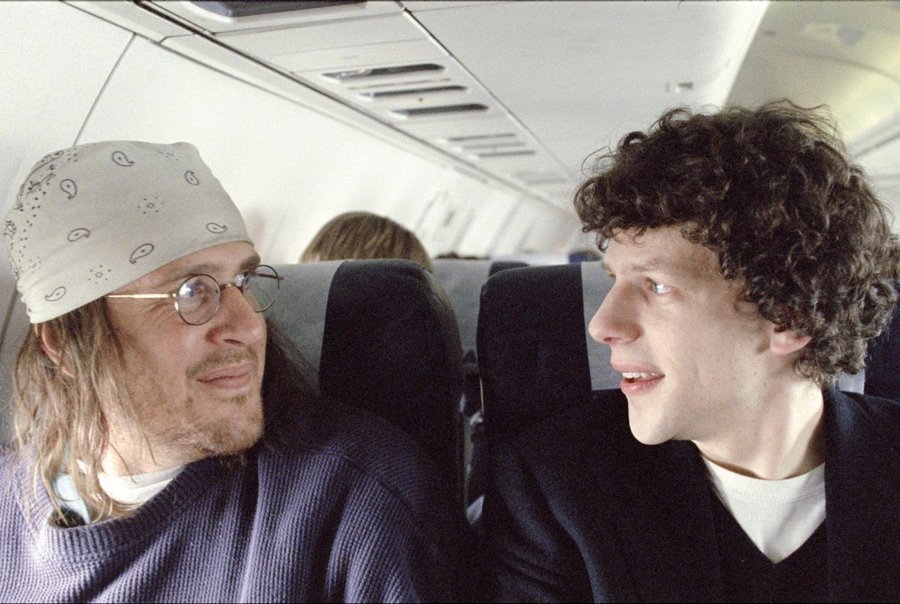 A summer's night, it's around 2 AM and you're outside talking with a close friend about life, happiness, and the human condition. That quality and depth of conversation, which you reach at best a couple of times a year is present throughout the 106 minutes of The End of the Tour. The film depicts the story of David Foster Wallace, as played by Jason Segel, and his interactions with then Rolling Stone journalist David Lipsky, as played by Jesse Eisenberg. It's like being with two smart friends and discussing your life and theirs in the sense that it is deeply personal, very smart while being simple, and unpretentiously relevant. Performances are nothing short of perfect as Segel completely transforms into the character, and everything is authentically orchestrated with the deft hand of The Spectacular Now director James Ponsoldt. A rare and important film.

A 42 minute musical super-villain tragicomedy blog. How much stranger can a movie's description be? Dr. Horrible (Neil Patrick Harris) is an aspiring super-villain hoping to get into the infamous Evil League of Evil (ruled with an iron hoof by the terrible Bad Horse). His plan is complicated when he accidentally introduces his nemesis, the incredibly vain Captain Hammer (Nathan Fillion), to the girl he has a crush on (Felicia Day). Released for free online after the writers strike of 2008, Dr. Horrible is funny, well-made, and not devoid of meaning. Joss Whedon (The Avengers, Firefly, Buffy the Vampire Slayer), two brothers, a sister-in-law, and their actor friends had loads of fun making it, and it's loads of fun to watch. Also, it won an Emmy.
A seven year old Bryce (Callan McAuliffe) moves to a new neighbourhood across the street from a very spirited little girl named Juli (Madeline Carroll). She falls in love at first sight much to the dismay of the shy young lad. For the next six years, Juli overwhelms Bryce with her affections until a series of events and misunderstandings leaves her heartbroken and angry at him. Fed up, Juli begins to ignore him. However, her absence triggers a change of heart as Bryce realizes his fondness of her. He will do anything to win her back.
The whole film, set in the late fifties holds the warmth and charm of small town living. With a balance of passion and playfulness, the extraordinary young cast are brilliant in their roles. Based on the novel by Wendelin Van Draanen, this endearing story of young puppy love, will make your heart melt!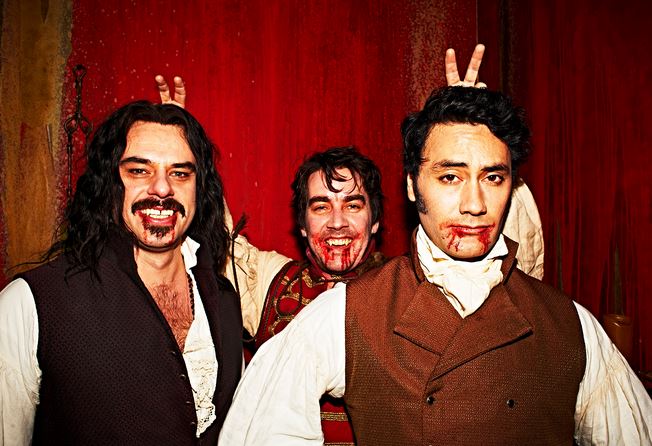 Deadpan comedy styled as a mockumentary, following four flatmates who happen to be vampires. They range in ages from 183 to 8000, and spend their nights trying to adapt to modern day living, eating,   reminiscing about old times, and solving the problems that come with every shared flat. It is filmed in a fake documentary style similar to The Office, with one-on-one interviews interspersed into the film. From the creators of Flight Of The Conchords and Boy, it is a truly great, hilarious comedy that you will not want to miss!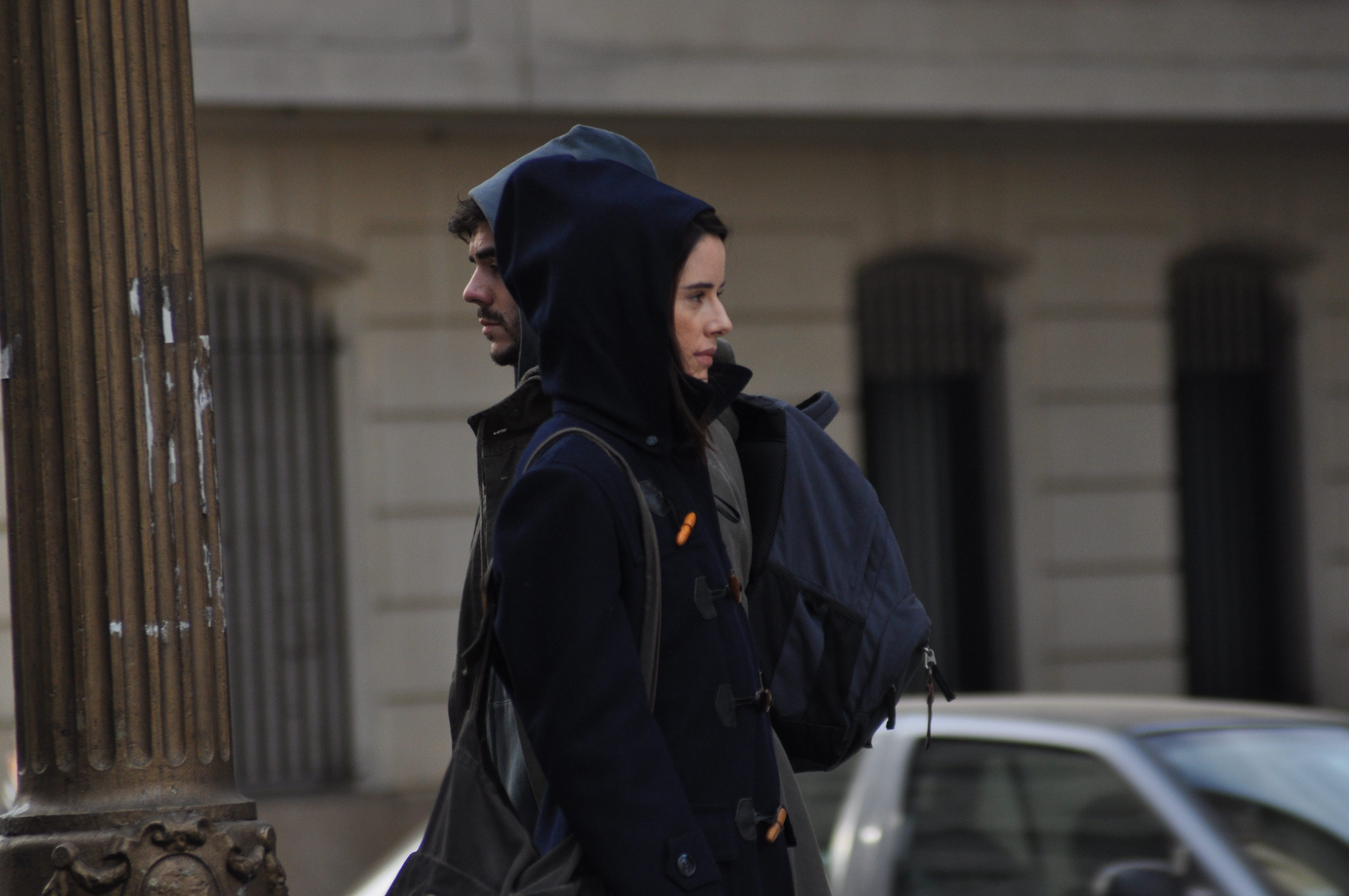 A Spanish 500 Days of Summer mixed with a more urban and up to date You've Got Mail. I liked this film a lot. I connected with both the main characters in the film. Their feelings of loneliness on the inside, yet, still going on with their day to day all while being mixed with their phobias, longings, quarks, and vulnerabilities. This movie works, it works on every level. Beautifully shot and beautifully written. Watching this will not be a waste of your time.
Full of twists on classic horror themes, this hilarious and gory comedy will have your sides aching, and still you'll want more. The plot centers on two rednecks who are trying to have a good time while fixing up a summer home. True to horror movie form, a group of college kids set up camp nearby, and naturally evil begins to happen. This well-written, entertaining story even has some heart to it.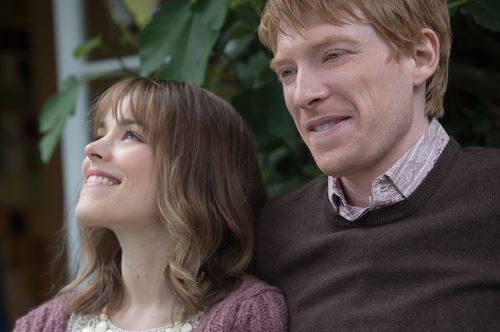 One of movies' greatest effects doesn't happen when they are complex, thought-provoking, or original. It is when they are entertaining, and when you are looking for (/need) that. You are looking for the cliché and the accessible, something to put on and not think much, and if the movie delivers that, the outcome is beautiful. The genius of About Time is that it has this effect, of being innocent, enjoyable, and pleasurable; yet at the same time it offers an engaging story, and takes on interesting ideas. The phrase "pleasure to watch" may not apply to a movie more than it does for About Time, and we are so happy to say that it is way more than just that. 
This movie is about Tim Lake who discovers that men in their family can time travel but can't change history, only their own lives. He uses this special ability to achieve the future that he envisioned. As one would imagine, there are a lot of what-ifs and cerebral moments in this movie. Great performance by the cast especially the lead roles (Rachel McAdams and Domhnall Gleeson). It'll make you laugh, cry, and fall in love. It will make you realize how important time is in our life and the consequences of every action we take. It's an amazing romcom movie. It gave me a movie hangover!