agoodmovietowatch is a new and quickly developing platform suggesting little-known but acclaimed movies – films you haven't yet seen that you are likely to enjoy.
We not only reference movies based on their appreciation by viewers (through IMDb) but we allow our own users to express what they've thought about the film.
So what was initially a database carefully selected by our staff becomes a list that can be ranked. Below is a list of the best little-known/indie movies that spans across all genres.
Note: to see if each film is available for you to stream on Netflix or elsewhere, click on the title to be redirected to the movie page.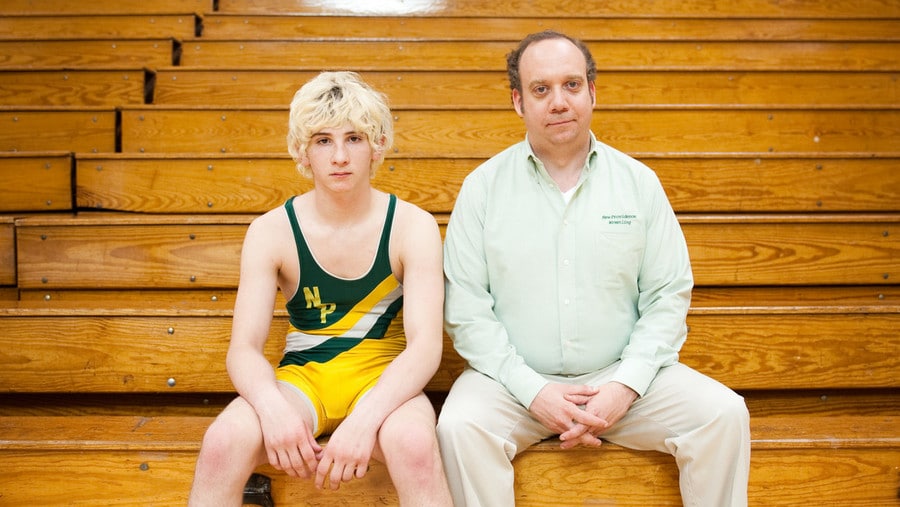 Stars: Amy Ryan, Jeffrey Tambor, Paul Giamatti
Directed by: Tom McCarthy
Paul Giamatti knocks in out of the park in Win Win. The movie has so much humanity in it as well as a fantastic story that's rooted in normalcy. At last a movie about second chances that is anything but cheesy. The rhythm of the humor in this movie helps you move through the serious themes unscathed (for the most part). In sum, the jokes are spot-on and the acting is excellent.
Stars: Emily Mortimer, Paul Schneider, Ryan Gosling
Directed by: Craig Gillespie
Starring Ryan Gosling, Emily Mortimer, Paul Schneider, Kelli Garner and Patricia Clarkson. Lars and the Real Girl is a funny and thought-provoking look at the psychology of loneliness and the healing power of love. I rented this a few years back because of Ryan Gosling – he had just blown me away in Fracture so I was trying to catch up on his other movies. It was an unexpected gem. One of the sweetest movies I have ever seen – it was kind of like a fairy tale. With a blow-up doll. Yes, that's right.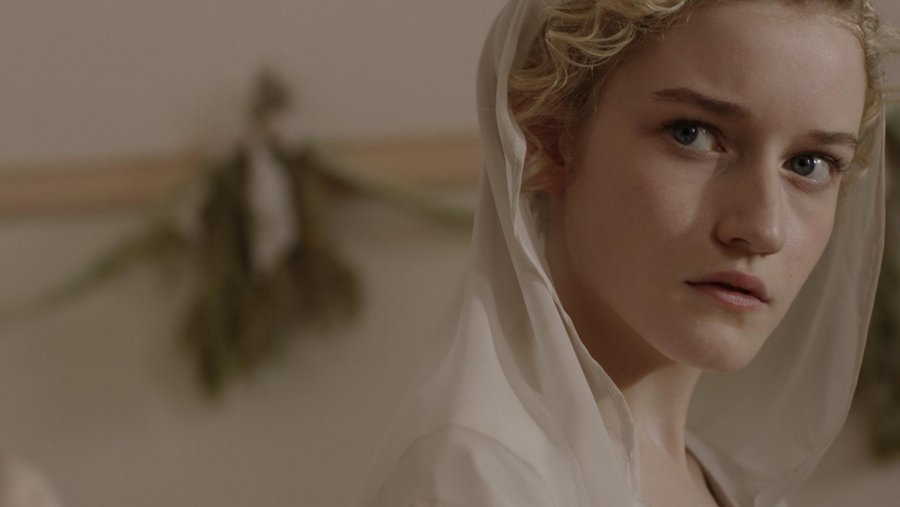 Stars: Billy Zane, Julia Garner, Liam Aiken
Directed by: Rebecca Thomas
Electrick Children is the debut film for director Rebecca Thomas and one of the most unique and visually stunning films I've seen in a while. This gem is about a teenager born and raised in a religious community who believes she has been impregnated with the son of God from a cassette tape she listened to. She decides to run away to neighboring Las Vegas in search of the real father, "the man who sings on the cassette tape." Heavy stuff, man. Electrick Children is one of those films you see once and it stays with you. It deals with teenagers so delicately and accurately, depicting the butterflies, the excitement, the romance, the heartbreak, the trials and tribulations of this age and beyond. Its cinematography is hypnotizing and its soundtrack is divine (listen to Top of the Hill by Conduits on repeat and it'll start to have an impact on your life.) Its plot is completely fresh and is able to grab and keep your attention from the first second until the very end. Watching this film made me want to go back in time and fall in love all over again. It made me feel lusty and gave me butterflies and made my heart flutter unlike any other film I've seen. You can't pass this one up.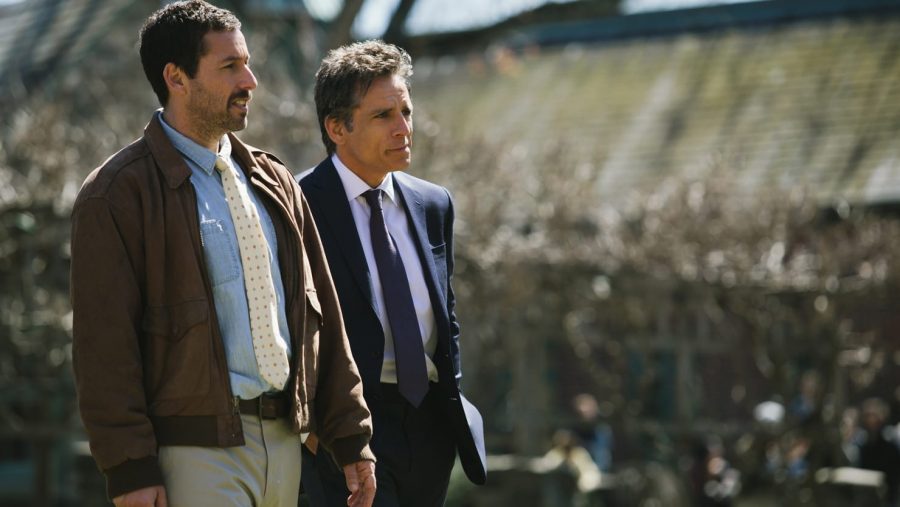 Stars: Adam Sandler, Ben Stiller, Dustin Hoffman, Grace Van Patten
Directed by: Noah Baumbach
From director Noah Baumbach (Frances Ha, The Squid and the Whale) The Meyerowitz Stories is a beautiful family comedy otherwise known as that Adam Sandler that doesn't suck. He plays a recently divorced man, as he usually does, called Danny (as he's usually called). Danny moves in with his father, played by Dustin Hoffman, who himself is dealing with feelings of failure. As both of them are joined by other members of the family (including Danny's half-brother, played by Ben Stiller), their family dynamic comes to the surface in a beautiful, sometimes very moving way. This is an amazingly tender movie in which Noah Baumbach proves he's so good, he can make even Adam Sandler sound genuine.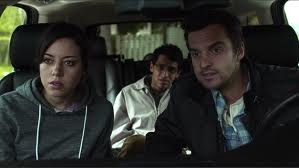 Stars: Aubrey Plaza, Jake Johnson, Mark Duplass
Directed by: Colin Trevorrow
A quirky little movie about a reporter trying to get a story about a man who posted an ad looking for someone to travel in time with. The movie's main strength is the fantastic casting of talents that usually live in the series world (Jake M. Johnson from New Girl, Aubery Plaza from Parcs and Recreation, Mark Duplass), and although it might seem a little bit slow at the beginning, it is worth every second spent watching it.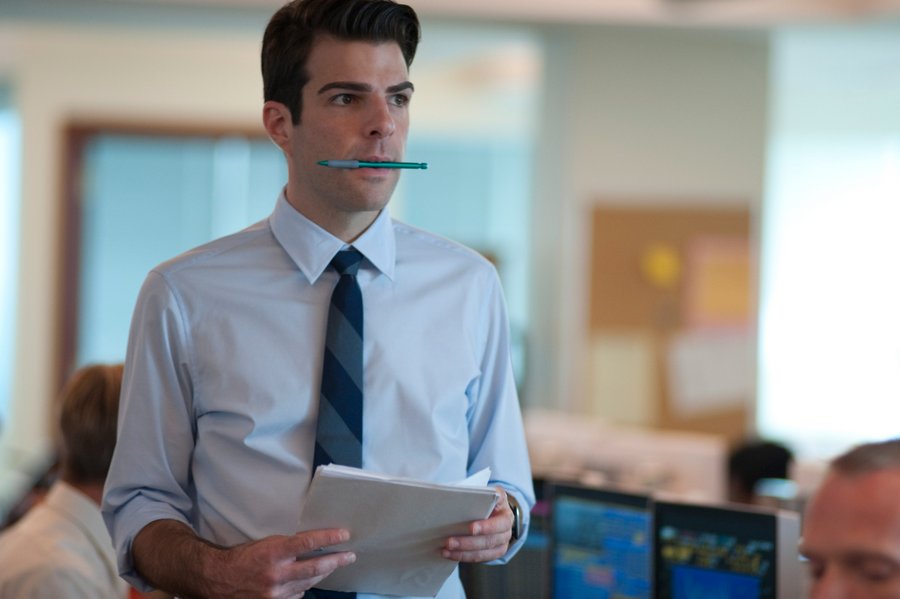 Stars: Kevin Spacey, Stanley Tucci, Zachary Quinto
Directed by: J. C. Chandor
A thoughtful drama about the financial crisis, Margin Call is gripping. Seriously, even something as convoluted as the 2008 global economic meltdown is not only accessible and understandable, but it's gripping. Margin Call transports you to the heart of Wall Street, both the financial institutions and the street, literally. It is exciting, well-acted and informative. Uh, also: Kevin Spacey.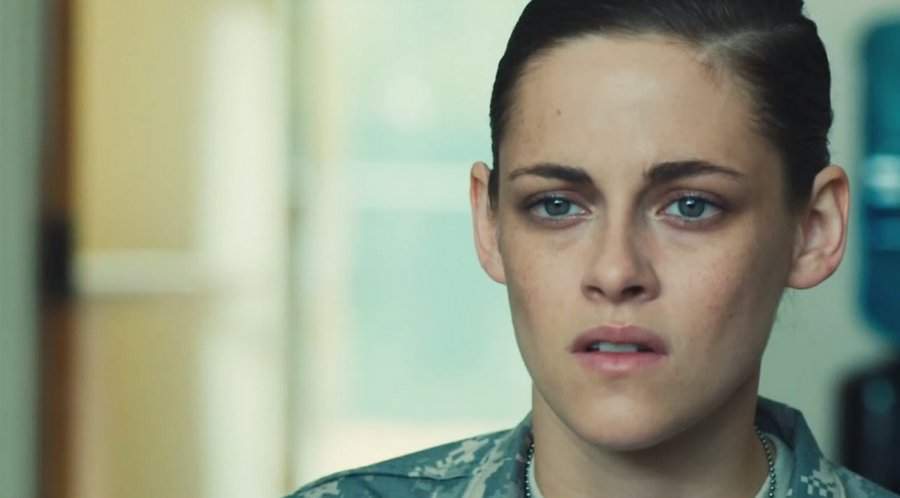 Stars: Kristen Stewart, Lane Garrison, Peyman Moaadi
Directed by: Peter Sattler
This is Kristen Stewart's proof that she is more than a lip-biting, vampire-loving teenager. Reactive and emotive, she will not disappoint you here. Rather, expect an electrifying and exceptional performance. Paired with Payman Moaadi, they both make of this work an emotionally poignant movie that questions the notion of freedom in the unlikeliest of places: Guantanamo Bay.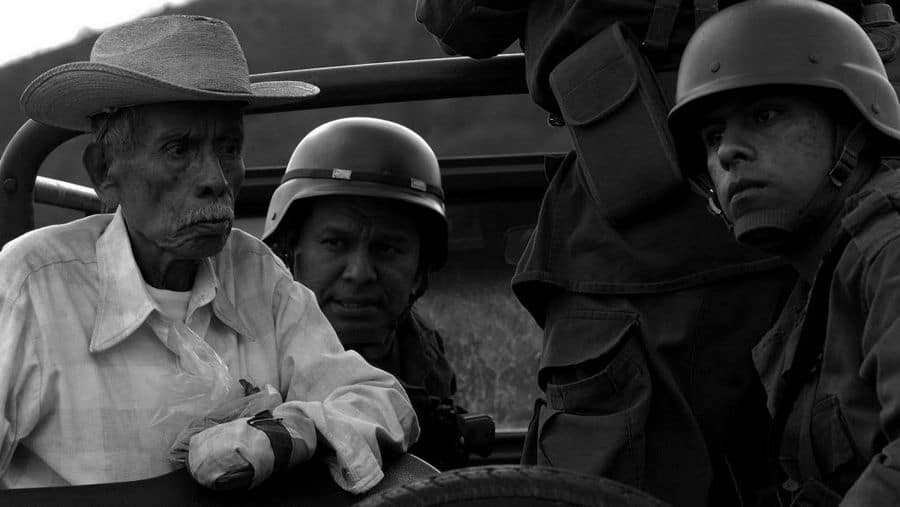 Stars: Ángel Tavira, Dagoberto Gama, Gerardo Taracena
Directed by: Francisco Vargas
TRIGGER WARNING: THIS FILM IS NOT FOR THE FAINT OF HEART. CONTAINS VERY GRAPHIC SCENES. In fact, the movie opens with rape. While definitely not an easy watch, it is an incredible story and it should definitely be seen by more people.
Set in the 1970s during the peasant revolts, a group of locals in the rural areas organize a rebellion against the government. The movie starts with the government fighting this insurgency by sending soldiers to the village, where they rape, torture, beat, and kill the villagers. The soldiers unknowingly cut off the locals from their ammunition supply by occupying the fields in which the ammunition is secretly hidden. Don Plutarco, an old man and violinist (who is missing a hand), attempts to pass this checkpoint though, in order to "check on his corn crops." The soldiers agree, but only if he stays for a daily music lesson.
As Plutarco comes every day, he secretly smuggles the ammunition into his violin case, right under the guards' noses. The story is incredibly moving, showing the heart wrenching tragedies the peasants go through, as well as the way music moves the guards, despite what they think of the peasants. I'd highly recommend it, but only for those with strong stomachs.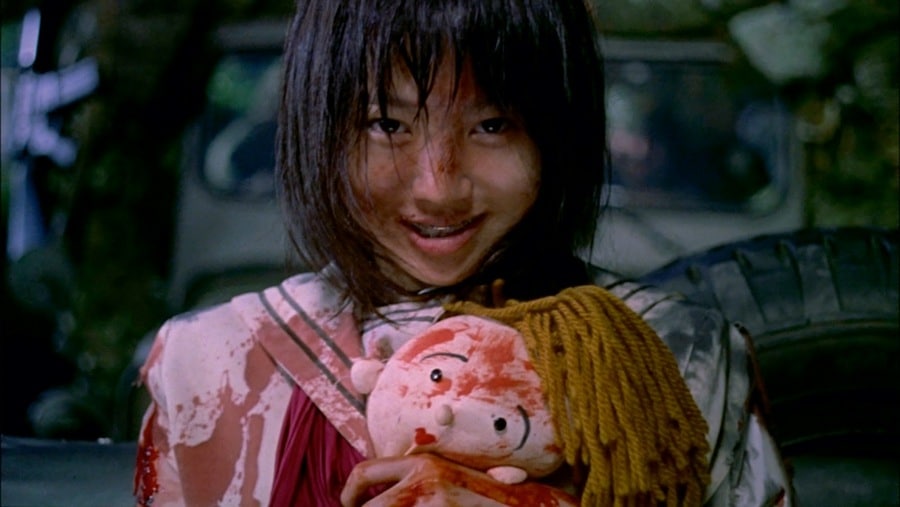 Stars: Aki Maeda, Tarô Yamamoto, Tatsuya Fujiwara
Directed by: Kinji Fukasaku
When asked about this film, Quentin Tarantino goes so far as to say, "If there's any movie that's been made since I've been making movies that I wish I had made, it's that one." Kinji Fukasaku's cult classic follows an alternative reality set in Japan, where a random high school class is forced onto a remote island to fight to the death. While it does follow the quintessential 'only one shall leave' scenario (complete with over-the-top, almost comedic murder scenes), the raw emotion and character depth cuts far deeper than traditional action thrillers. The film will leave you out of breath but still satisfied with how the narrative plays out.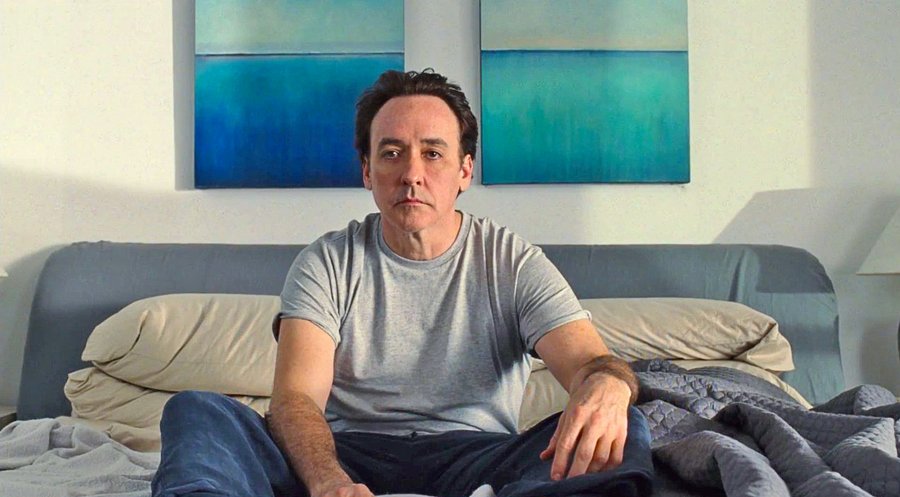 Stars: Elizabeth Banks, John Cusack, Paul Dano
Directed by: Bill Pohlad
The main reason to watch Love & Mercy could be that it's about the life of Beach Boys leader Bryan Wilson, but it shouldn't. That wouldn't do the film any justice. Yes it is a great rock biopic, but its reach goes way beyond that: it's a compelling and beautiful character study performed in unparalleled perfection by Paul Dano and John Cusack. It gives an inside look into the mind of a genius in all its glory and obscurity. And so much of it rings true because, yes, it is about the life Beach Boys leader Bryan Wilson. Such a unique and beautiful film.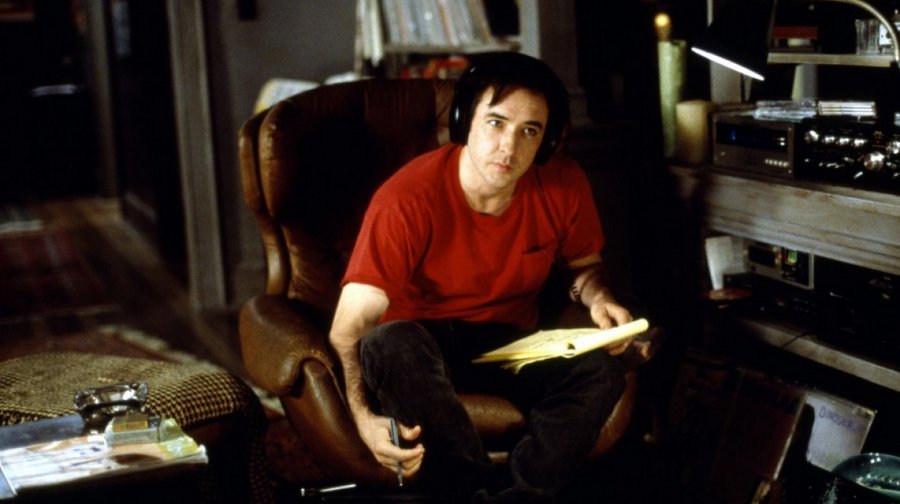 Stars: Iben Hjejle, John Cusack, Todd Louiso
Directed by: Stephen Frears
This might just be the most insightful movie about men. Watch if you are a guy and you will cringe endlessly from seeing yourself in the characters, and if you are a girl  you should also watch it to laugh and understand the men around you better (yes, it is that insightful). Rob Gordon, a music fanatic who owns a record store, tells the stories of how his relationships ended, included the one ongoing. So if you are asking if this is a romantic comedy about a man trying to move on from a breakup, yes, it is. And it Works.
High Fidelity is in fact funny, interesting and comes with a unique look at relationships. But it is mostly simple and entertaining, and with perfect performances from John Cusack and Jack Black as well as an immaculate soundtrack, it is a must-watch.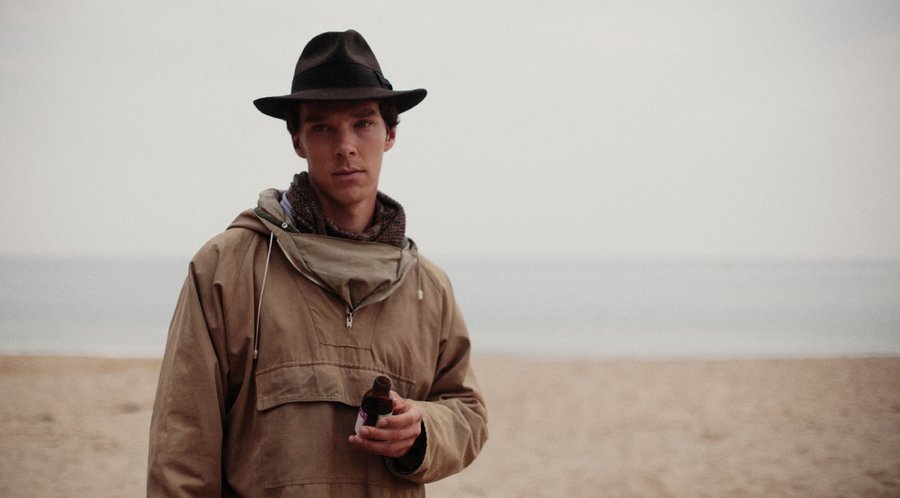 Stars: Benedict Cumberbatch, JJ Feild, Tom Burke
Directed by: Hattie Dalton
A comedy (!) that follows James (Benedict Cumberbatch) a man terminal cancer who knows that he doesn't have long to live, so he goes on a journey with his closest friends, Bill (Adam Robertson), Davy (Tom Burke) and Miles (JJ Field), to Barafundle Bay in Wales. The journey itself is funny and the characters have many issues to sort out, some lighter than others, but the film is by no means completely lighthearted, so if you aren't prepared for some tears with your laughter, maybe look elsewhere!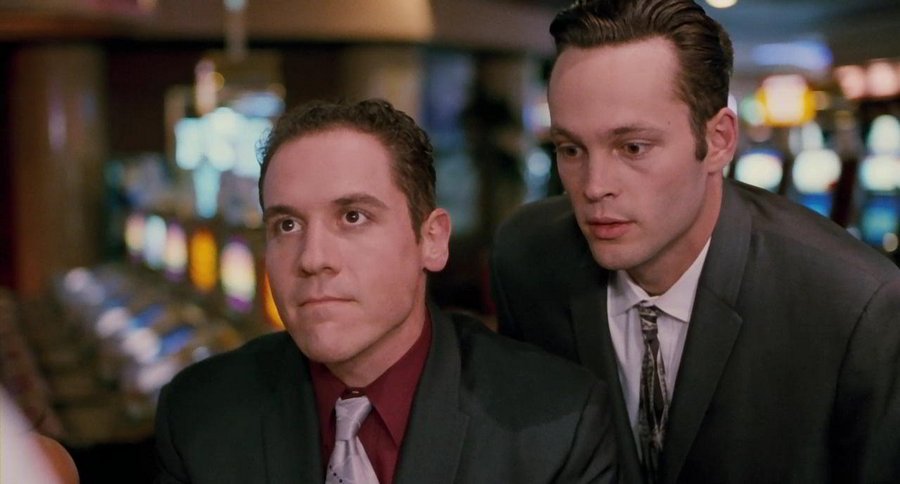 Stars: Heather Graham, Jon Favreau, Vince Vaughn
Directed by: Doug Liman
Swingers is the bro-fest regular dudes need. Not enough movies tell the stories of the down-on-luck, kind of uncool wolf-pack that still goes out into town with their wallets on chains hanging from their pockets and try their luck with the ladies. Mike, heart-broken actor-comedian pines over his ex long after she's been gone, while his guys – Trent, Rob and Sue – try to help him get back in the game in a series of nights club-hopping and wingman-ing. You find yourself empathizing with Mike almost immediately if you've ever had a broken heart and root for him throughout his highs and fairly embarrassing lows. Sprinkled with clever references and subtle, refreshing humor, Mike's journey to find closure is more than likely to warm your heart.
As a bonus, the flawed yet endearing gang of twenty-something struggling actors will take you to that charming 90's nightlife in Los Angeles (with music to die for, by the way) and remind you that boys will be boys and that they're just doing their best helping each other and themselves to keep it together with lots of "You're so money, and you don't even know it!".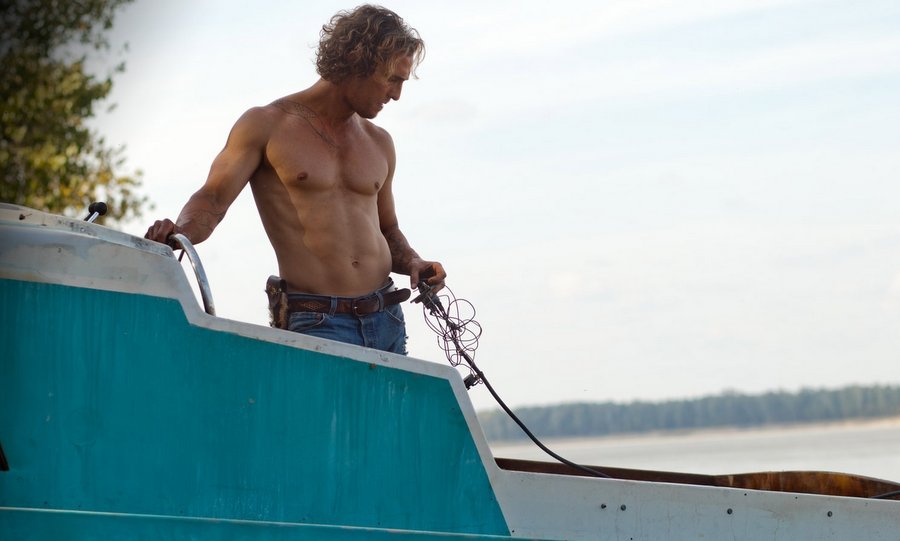 Stars: Jacob Lofland, Matthew McConaughey, Tye Sheridan
Directed by: Jeff Nichols
Authentic and filled with great performances, Mud is a beautiful tale of love, loss, and growth. While you had probably thought you couldn't be more impressed with him than in Dallas Buyers Club, Interstellar, or True Detective, Mathew McConaughey's performance here is probably his best, and is nothing short of a masterpiece. It takes the entire movie to an unprecedented level of authenticity and power as well as give his character's interaction with two young boys in the South the perfect balance between uneasiness and sorrow. The story is also very thrilling, and will keep you at the edge of your seat more times than not.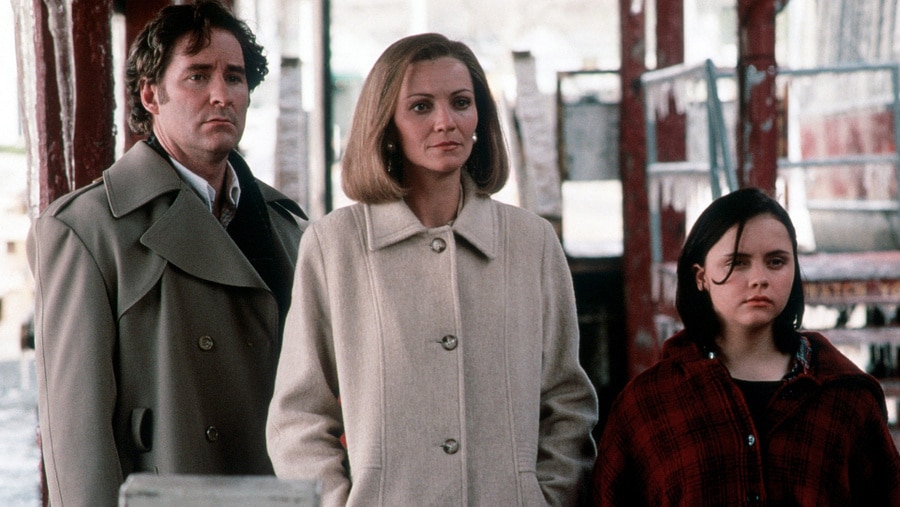 Stars: Joan Allen, Kevin Kline, Sigourney Weaver
Directed by: Ang Lee
Set during the swingin' seventies, two small town Connecticut families are the subject of this visually stunning and somewhat disturbing drama. With an all-star cast that includes Sigourney Weaver as Janey Carver, an unsatisfied housewife and mother of two and Elijah Wood as her eldest son, there's plenty of star power and drama. In addition, director Ang Lee brings his signature sense of trial and unease while unleashing a quirky and pointed 70's aesthetic.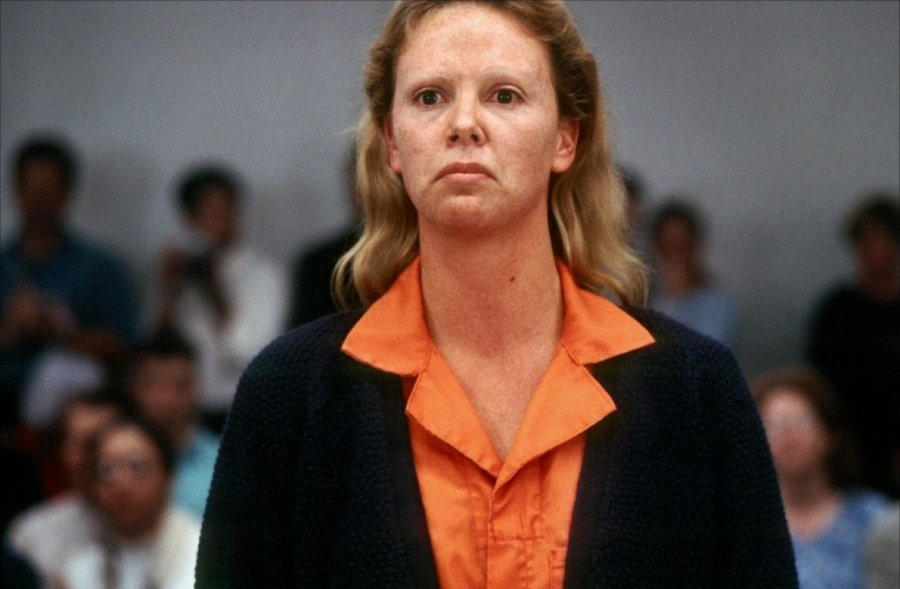 Stars: Bruce Dern, Charlize Theron, Christina Ricci
Directed by: Patty Jenkins
Monster is a biographical depiction of Aileen Wuornos (Charlize Theron), a prostitute and serial killer who murdered seven men in Florida between 1989 and 1990. The film follows the burgeoning relationship between Wuornos and young Selby Wall (Christina Ricci, in a role based on Wuornos' real-life girlfriend Tyria Moore), as she grows increasingly desperate to provide for her young companion financially. Her desperation and her rage against men, brought on by years of both childhood and adult abuse, leads her down a dark path of murder and theft, even as she struggles to shield Selby from the horror of her crimes. The overwhelming highlight of the film is Theron's mesmerizing performance as Wuornos—a role that won her a well-deserved Academy Award for Best Actress in 2004. She's almost unrecognizable and altogether phenomenal as the volatile and increasingly unstable Wuornos, whose ferocity is interwoven with surprising affection for young Selby. This unexpected tenderness lends the film an air of tragic poignancy, and provides a bittersweet portrayal of a severely troubled woman. Very much intended for mature audiences only, Monster is a fascinating recreation of a disturbing yet compelling chapter in the annals of true crime in America.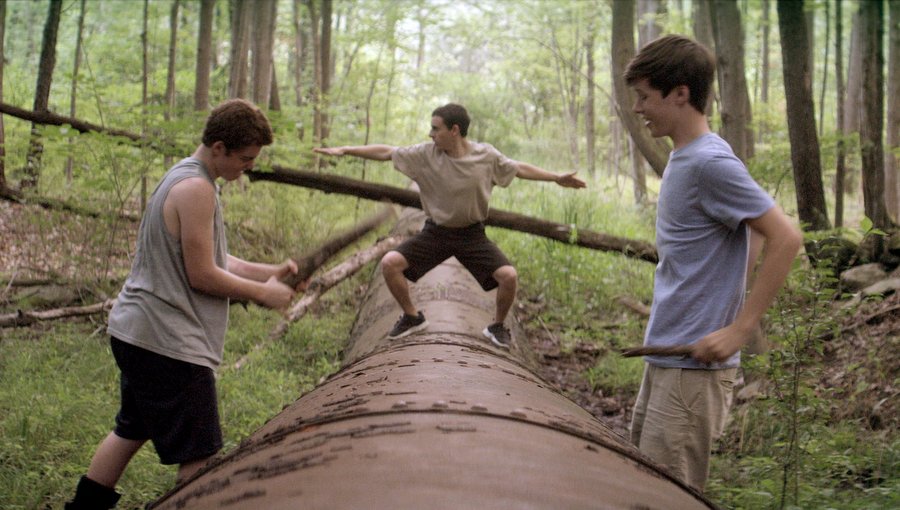 Stars: Gabriel Basso, Moises Arias, Nick Robinson
Directed by: Jordan Vogt-Roberts
A quirky and lovely coming of age film, the Kings of Summer celebrates the beauty and madness of adolescence and the sheer joy of long summer days. The plot follows three teenage friends, who, in the ultimate act of independence, decide to spend their summer building a house in the woods and living off the land. The house soon becomes a microcosm of their relationships with each other and the world at large, prompting conflict and mirroring their own transformations as they grow. Simple yet powerful, the Kings of Summer has a lot to say.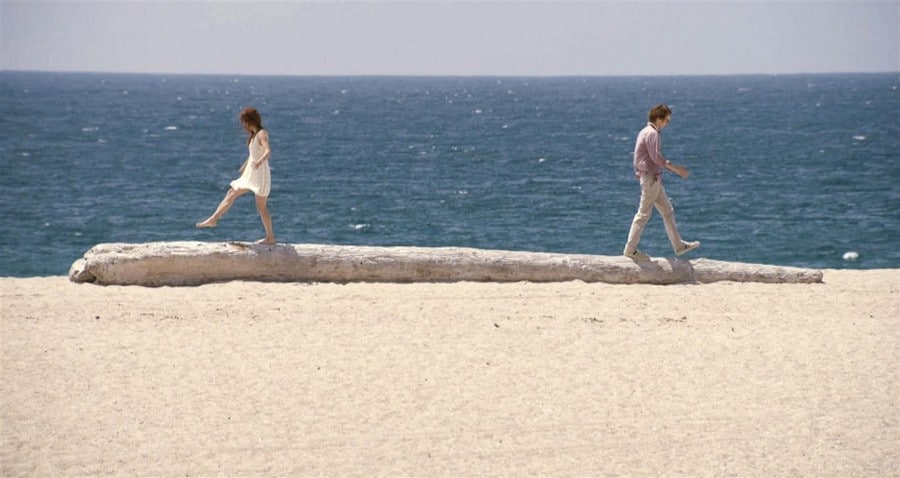 Stars: Annette Bening, Paul Dano, Zoe Kazan
Directed by: Jonathan Dayton, Valerie Faris
Calvin Weir-Fields (Paul Dano), a young and promising novelist imagines and writes about his idea of a prefect female companion. Somehow, his words manifest into reality – the beautiful and corky Ruby Sparks (Zoe Kazan). Soon, however, his magical love turns shallow as his creation begins to think for herself and wrestle against her creation. This romantic comedy has the right amount of wit and emotion with an deep message of loving people just the way they are.
Stars: Dennis Hopper, Lara Flynn Boyle, Nicolas Cage
Directed by: John Dahl
Talk about a little seen, must love cult classic. This film noir movie is an energetic, sadly forgotten, and one hell of a Drama/Mystery/Whatever-that-is movie. The acting as solid as this pilot's balls, and the story as fluctuating as Obama's views on privacy. Watch it with a friend. You'll be sure to compare notes afterwards.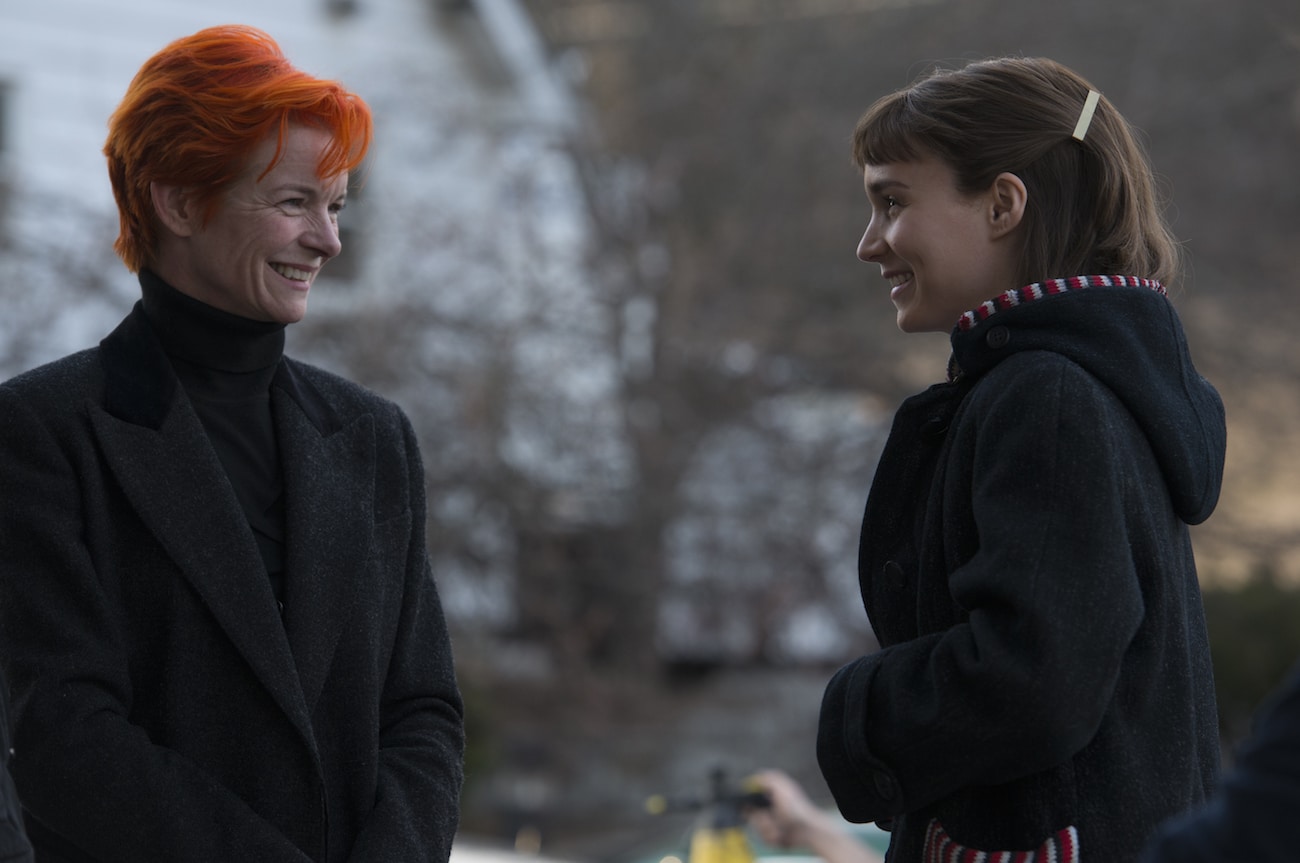 Stars: Cate Blanchett, Rooney Mara, Sarah Paulson
Directed by: Todd Haynes
Watching Carol is like reading a really interesting book while relaxing on a Sunday afternoon. It is one of those movies that you probably heard about during its Oscar run, and have since delayed actually viewing it. Well now that it is on Netflix and other streaming services you have no excuse! It's refreshingly unique, incredibly charming, and features a kind of story that hasn't been told very often – a love story between two women. Both characters played by Cate Blanchett and Rooney Mara attempt to live true to their own principles while facing unjust yet severe backlash from society. If you are open to it, the love story in this will stay with you forever.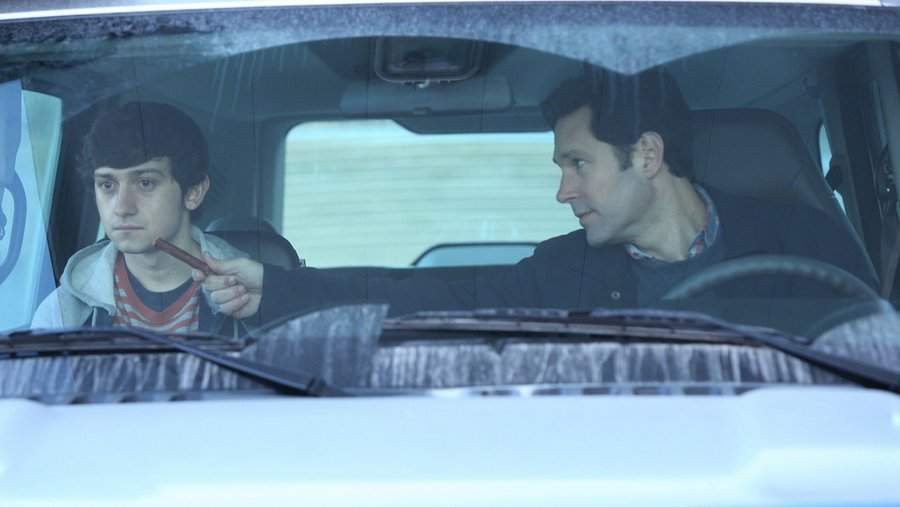 Stars: Craig Roberts, Paul Rudd, Selena Gomez
Directed by: Rob Burnett, Robert Meyer Burnett
The Fundamentals of Caring is an offbeat comedy/drama starring Paul Rudd as Ben, a man attempting to overcome tragedy and looming divorce by becoming the caretaker for a teenager with muscular dystrophy (Craig Roberts, Submarine). The two develop an unconventional relationship based largely on sarcasm and profanity, delivering many laugh-out-loud moments, while also slowly exposing the pain each is carrying inside. Together, at Ben's urging, they embark on a road trip across the western United States for Craig to see the world beyond his wheelchair and television. It's a formulaic yet fun and touching road movie that covers much familiar ground, but also offers a fine illustration of caregiving, personal growth, and emotional healing. Paul Rudd is as good ever, and Roberts is utterly superb. One of the best movies on the Netflix Originals catalogue, and an undeniable winner, all-in-all.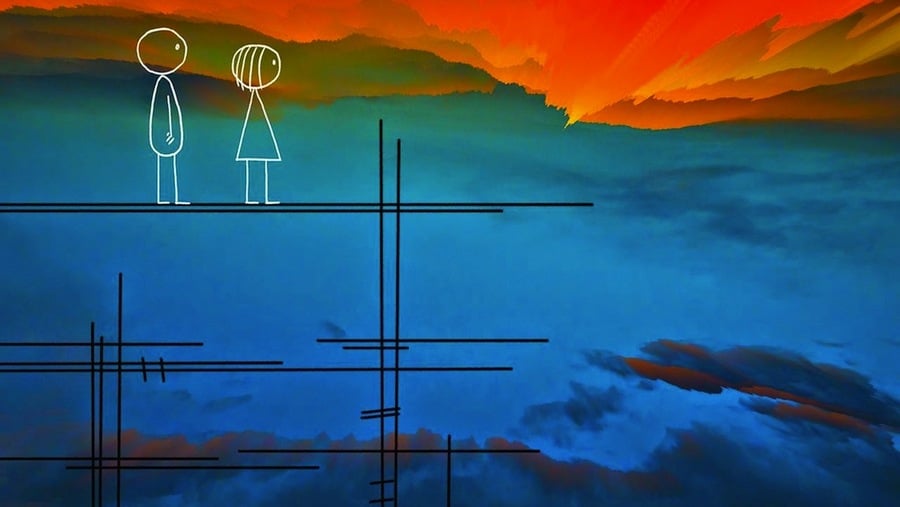 Stars: Anthony Marks, Kelly Hu, Robert Picardo
Directed by: Don Hertzfeldt
How often does a short film get picked as movie of the year? The answer: not often but it happened with World of Tomorrow. The 2016 Oscar nominated masterpiece is an insight-packed journey of a little girl who gets a peek into her distant future. It is directed by Don Hertzfeldt, the genius who also gave us the other mind-bending stick-figure animation It's Such a Beautiful Day. The little girl in question? Hertzfeldt's young niece who also contributed lines to the film! World of Tomorrow is a must-watch – a piece of art so beautiful it will revive your love for cinema for a long time.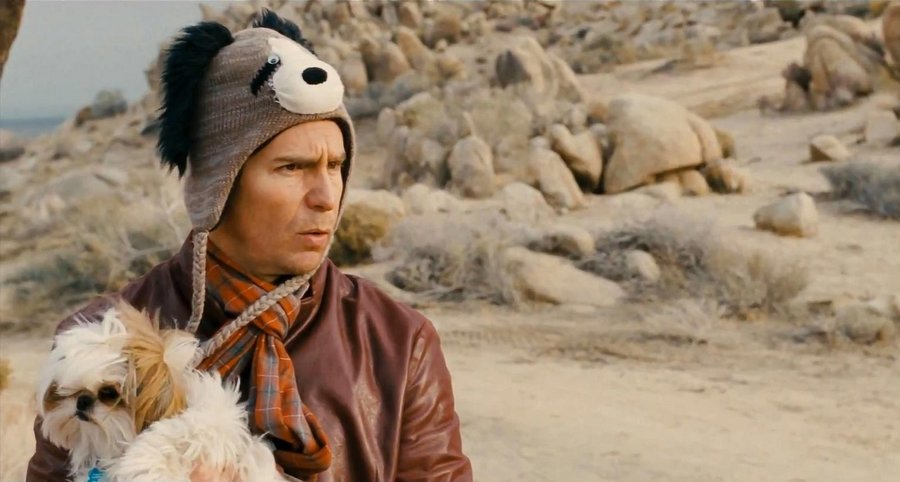 Stars: Colin Farrell, Sam Rockwell, Woody Harrelson
Directed by: Martin McDonagh
If you like any of the following: Irish accents, Woody Harrelson, Pulp Fiction, or dark comedy;  then this is the movie for you. This mix of violence, mafia, existential talk, and painfully comical situations might not be for everyone, but it has every component to make its target audience very pleased. And given how chaotic and crazy it can get, it should be enjoyed one take at a time, focusing on each delightful scene rather than the overall plot. Directed by Martin McDonagh, Seven Psychopaths makes a perfect comeback after In Bruges, without veering very much from it (consequently if you like this movie make sure you check out In Bruges too).
Stars: Emmanuelle Seigner, Marie-Josée Croze, Mathieu Amalric
Directed by: Julian Schnabel
Directed by celebrated artist-turned-fillmmaker Julian Schnabel, The Diving Bell and the Butterfly is the true story of French journalist and fashion editor Jean-Dominique Bauby (Mathieu Amalric), who suffered a devastating stroke at the age of 43. Almost completely paralyzed by what is termed "Locked-in Syndrome", Bauby was left with only the operation of his left eye intact, leaving him forced to communicate via partner-assisted scanning (selection of each letter of the alphabet via blinking). Ultimately, Bauby employed this painstaking procedure to dictate his own memoir "Le Scaphandre et le Papillon", which became a number one bestseller in Europe. The film alternates between Bauby's interaction with his visitors and caretakers (including the dictation of his book) and his own dream-like fantasies and memories of his life prior to paralysis. With the title, Bauby uses the diving bell to represent his self-perceived state of isolation, akin to a deep-sea diver encased in an oxygenated chamber, and the corresponding butterfly to represent the freedom he enjoys as he often journeys quite magically through his own mind's eye. It's a somber yet engaging film full of heart and vision, featuring wonderful performances by the entire cast across the board.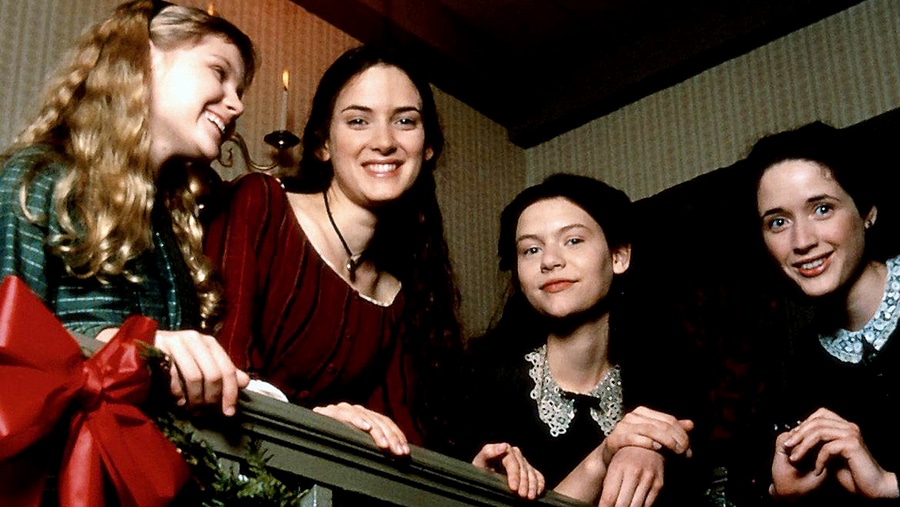 Stars: Kirsten Dunst, Susan Sarandon, Winona Ryder
Directed by: Gillian Armstrong
The 1868 semi-autobiographical novels of Louisa May Alcott have been adapted into film, television and theatre so many times: 6 movies, 4 TV shows, even a broadway musical. It's a compelling story to watch as it unfolds, and it's easy to see why many hold this one as the best adaptation of the novels. For one, the cast is top-notch and perfect for the roles: Christian Bale as Laurie, Susan Sarandon as Mrs. March, and Winona Ryder, Trini Alvarado, Claire Danes and a very young Kirsten Dunst as the four sisters.
Little Women is the story of these four girls living in post-civil war America. We watch them grow together, find love, have their little fights, and try to find their place in the world. Everything from the costumes and settings to the dialogue do an excellent job of conveying the heartwarming story and the emotional impact behind it.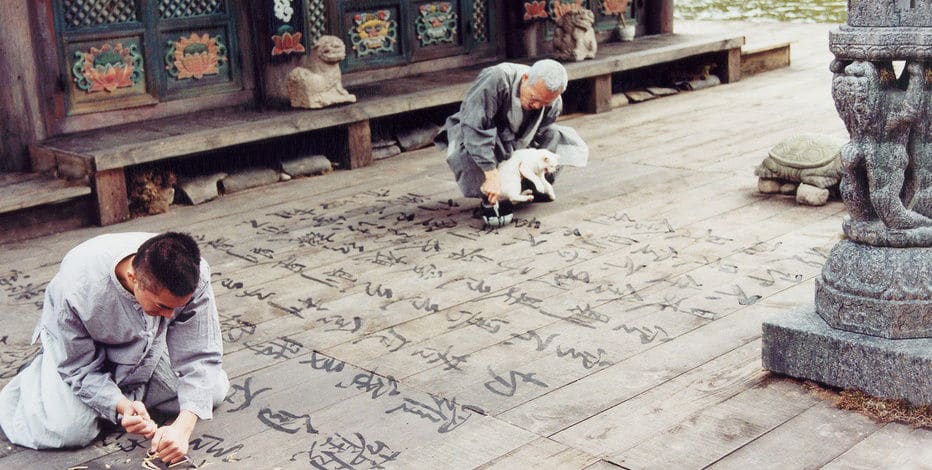 Stars: Jong-ho Kim, Ki-duk Kim, Yeong-su Oh
Directed by: Ki-duk Kim
A doorway opens at the beginning of Spring, Summer, Fall, Winter… and Spring, and through this doorway you are brought into the movie's world. Explanations or plot transitions rarely exist, and dialogue is kept at a minimum level. And yet this movie remains an incredibly simple film. Following a Buddhist master and his apprentice, it is a fable very much in the 'cycle of life' form, offering gentle complexity in the timeless and sole framework of a floating Buddhist monastery. That's all I can say without saying too much. If you are into aesthetically pleasing films, go watch this.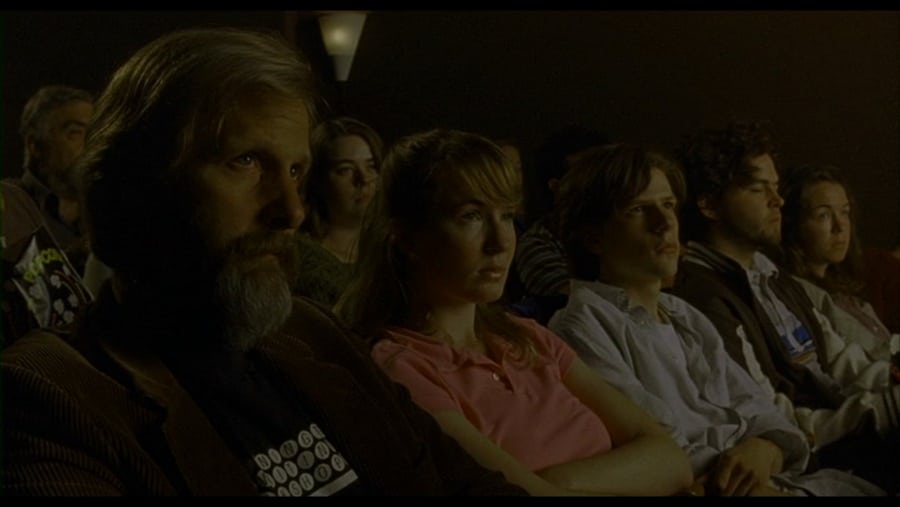 Stars: Jeff Daniels, Jesse Eisenberg, Laura Linney, Owen Kline
Directed by: Noah Baumbach
Director Noah Baumbach's autobiographical film is a strikingly realistic take on divorce and the turmoil it sets on an already-dysfunctional family. Bernard (Jeff Daniels) is a selfish decadent writer who's splitting with his unfaithful wife Joan (Laura Linney). Their two sons, Walt (Jesse Eisenberg) and Frank (Owen Kline), are taking different sides that reflect their personality. This separation only reinforces their insecurities as they quickly fall into depression and grow away from their friends. The parents, however, find unconventional lovers just as quickly, Bernard with a student of his, and Jane with her son's tennis coach.
The Squid and the Whale is a funny, emotional, and gripping story that finds a perfect balance in tone despite dealing with bitter divorce and troubled adolescence.
Stars: Bill Hunter, Paul Mercurio, Tara Morice
Directed by: Baz Lurhman
Strictly Ballroom is an energetic, fun and hilarious movie. Baz Lurhman does an incredible job telling the story of a rebellious young dancer who just wants to dance his own steps in the face of conformity. When he finds an inexperienced yet determined dance partner it's the beginning of an unexpected love story like no other. This movie isn't like the usual rom-com, it has colour, vitality and passion. It's a Moulin Rouge but with even more character, and the work that put Lurhman on the map for everyone.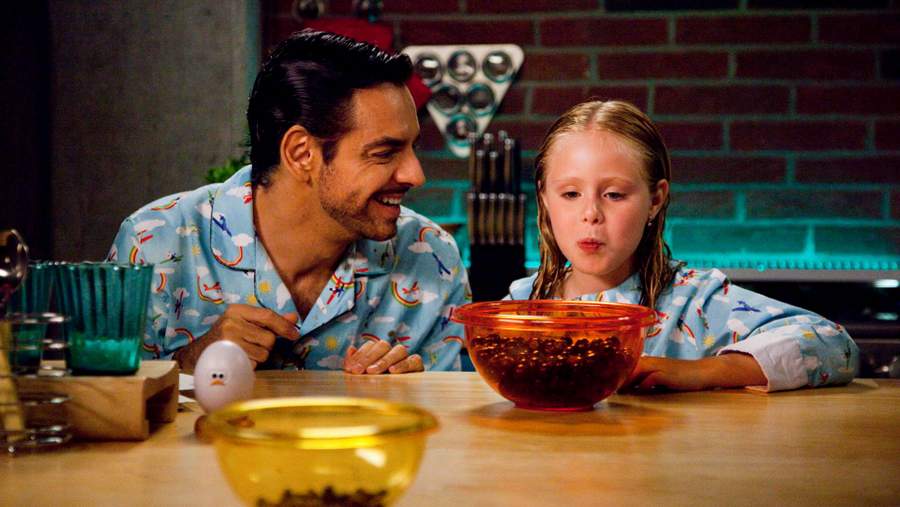 Stars: Eugenio Derbez, Jessica Lindsey, Karla Souza
Directed by: Eugenio Derbez
When a playboy is handed a child from a past fling he moves from Mexico to America to try and find the mother. Once in America he finds himself deep into the role of a father with his transition being one of those sweet moments you never see coming. The whole movie has that tone, of growth, dad-daughter love, charm, and drama to varying extents. The chemistry between the two actors who play father and daughter is beautiful, and adds the last touch to make Instructions Not Included a heartwarming, sweet, and very enjoyable movie.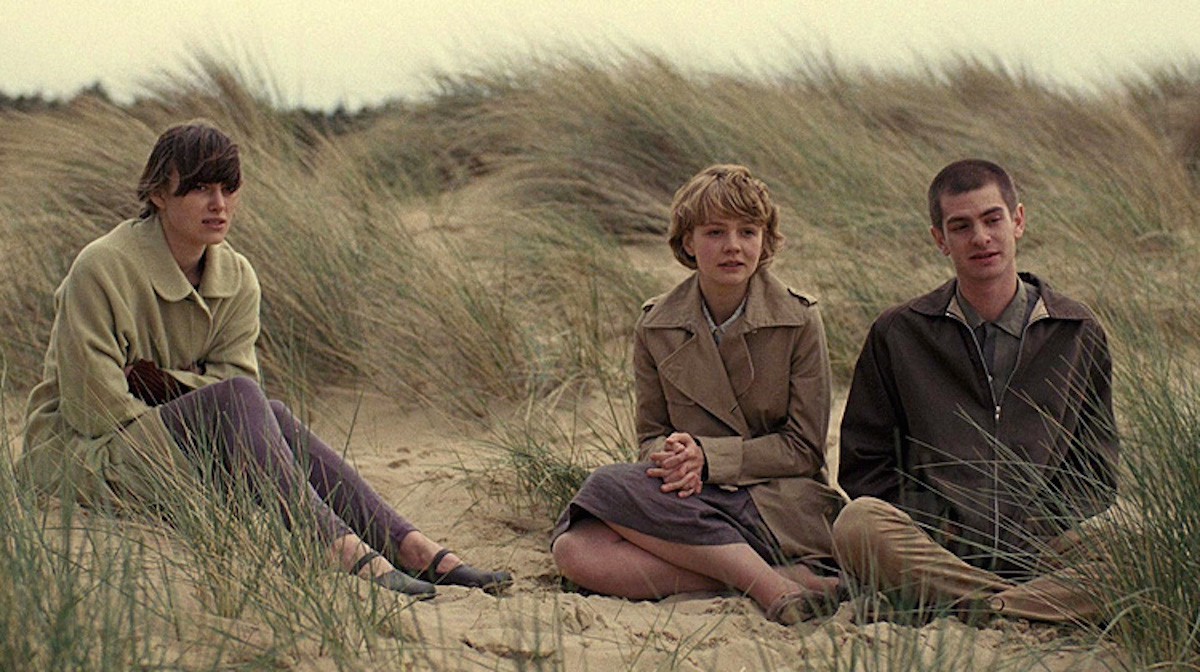 Stars: Andrew Garfield, Carey Mulligan, Keira Knightley
Directed by: Mark Romanek
A dark and sophisticated slow-burning drama, Never Let Me Go is adapted from the highly acclaimed novel of the same name by Japanese-born British author Kazuo Ishiguro. It stars Carey Mulligan, Keira Knightley, and Andrew Garfield as boarding school raised teenagers eager to explore the outside world when they learn a secret that will threaten their very existence. Anything more is a spoiler, watch it.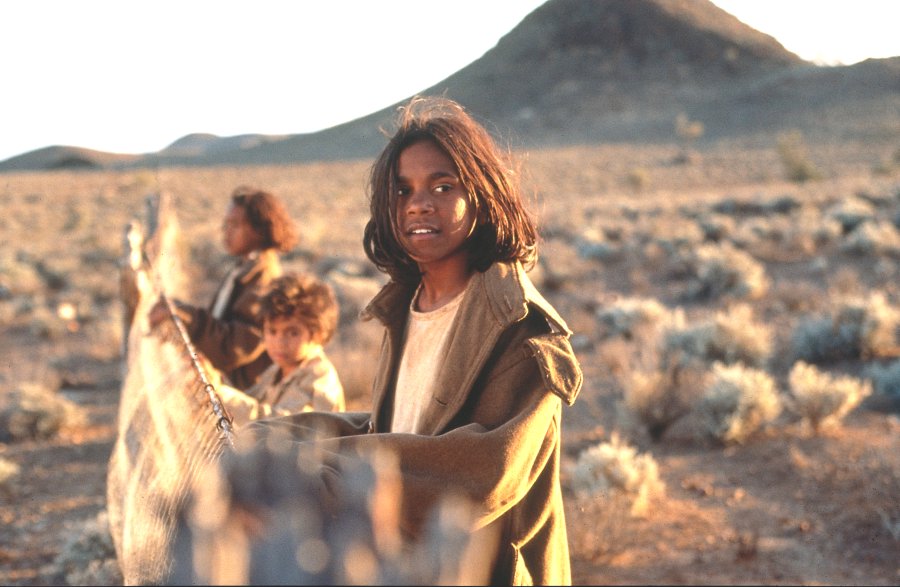 Stars: Everlyn Sampi, Kenneth Branagh, Tianna Sansbury
Directed by: Phillip Noyce
A true story based film about three girls whose lives become a tragedy shaped by the Rabbit-proof fence, which runs along Australia splitting it to two parts. These girls, daughters of an aboriginal mother and a white father who worked on building the fence and then moved on, get taken from their mother to a so-called re-education camp. This is the story of their escape to find the fence and then their mother, a journey of 1500 miles that they can only do on foot. Tragic, yes, but this is an honest film that sends clear messages without any excessive emotional dwelling.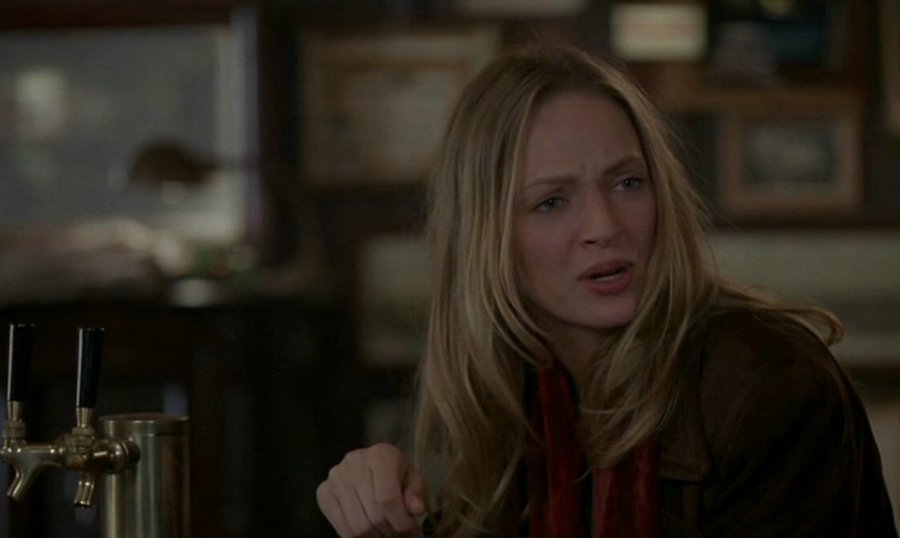 Stars: Matt Dillon, Noah Emmerich, Timothy Hutton
Directed by: Ted Demme
With an ensemble cast featuring a young Natalie Portman and a less murderous Uma Thurman, Ted Demme's "Beautiful Girls" recreates the worries and woes that thrive in the minds of a tight knit group of working class friends stuck in their own small town Massachusetts world. Warm, quirky and filled with champagne diamonds, both metaphorical and tangible, for anybody who's ever walked the thirty something walk, it's a film that'll make you want to remember all the friends you wish you still had and actually still do.
Stars: Peter Meadows, Ryan Gosling, Summer Phoenix
Directed by: Henry Bean
Ryan Gosling plays a Jewish Neo-Nazi in this extremely riveting window into the definition of inner conflict. It is a prime example of how character development should be done and it put Gosling on the map for me. He starts out as an exemplary student in Hebrew school until he starts questioning his teachings and exploring alternative ideologies, leading him to the neo-Nazi movement. Won the Grand Jury Prize at Sundance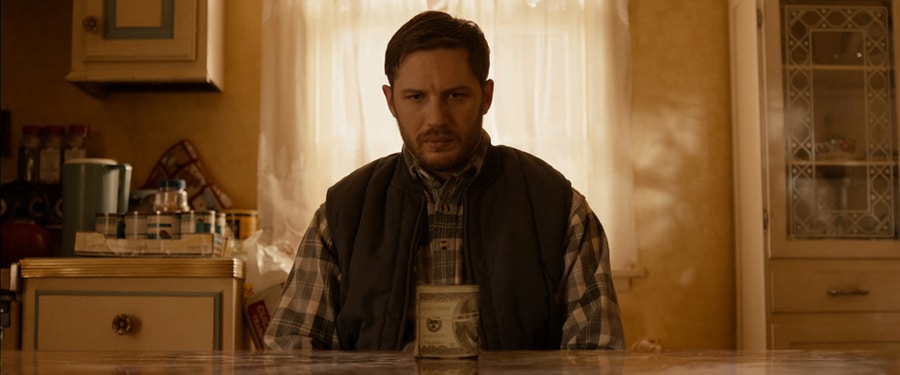 Stars: James Gandolfini, Noomi Rapace, Tom Hardy
Directed by: Michael Roskam
One of The Drop's many strengths is its dark, clever, yet compassionate script. It will take you into the heart of the Brooklyn crime scene through the characters and their respective more or less fragile lifestyles. The extremely good performances, however, soon become the focus and attire of the film. James Gandolfini couldn't be more at home in this context and excels with his usual menace, yet somehow relatable presence. Tom Hardy, however, surprises in unfamiliar grounds, sharply portraying a vulnerable character, whose vulnerability you will keep doubting.
The Drop is consistent from start to finish, and with jaw-dropping moments here and there, it is both an interesting and enjoyable film.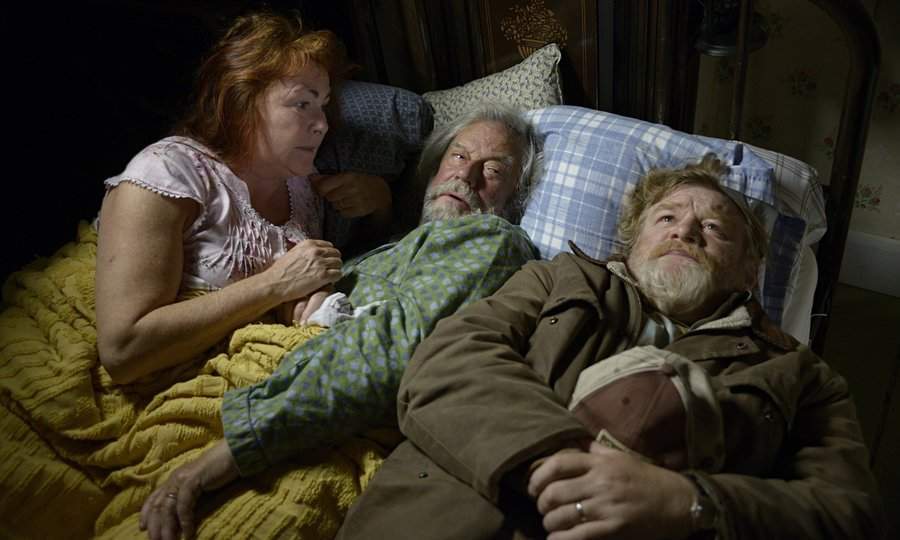 Stars: Brendan Gleeson, Liane Balaban, Taylor Kitsch
Directed by: Don McKellar
The Grand Seduction, a remake of 2003 French-Canadian film La Grande Séduction (2003), is a lighthearted comedy about the residents of the small fishing village of Tickle Head, Newfoudland attempting to convince a young doctor to become its long-term caregiver in order to secure a contract for a new petrochemical facility. Desperate to guide the town out of its impoverished conditions and lack of employment opportunities, the citizens band together to pull ever bit out of deceit and chicanery out of their hats (in often laugh-out-loud fashion) in order to sway the young doctor Paul (Taylor Kitsch) into believing that Tickle Head is where he belongs. It's a lighthearted and funny story, despite undeniably familiar shades of The Shipping News, Doc Hollywood and Funny Farm. Brendan Gleeson is particularly good as the new mayor of town and Paul's head "seducer". He gives the film that extra bit of humanity and wry humor that lifts it above the familiar plot points and into "notable recommendation" territory.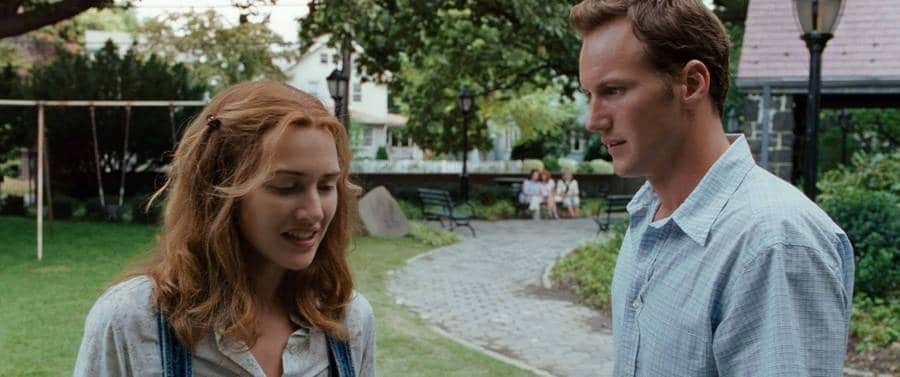 Stars: Jennifer Connelly, Kate Winslet, Patrick Wilson
Directed by: Todd Field
A triple Oscar-nominated drama which explores how ambiguous our roles in society can be. While categorized as "adults", a number of us are yet to outgrow certain adolescent stages. Let's face it – we all live in pretense of adulthood, obeying the general rules and hoping society will not detect our little bugs of immaturity. This film questions and analyzes that, by going through human nature, sexuality, morals and beyond, while remaining authentic and genuine. The characters are complex (with great performances from all actors, especially Kate Winslet) and the directing is superb. All in all, a good watch for anyone looking for non intelligence-insulting entertainment.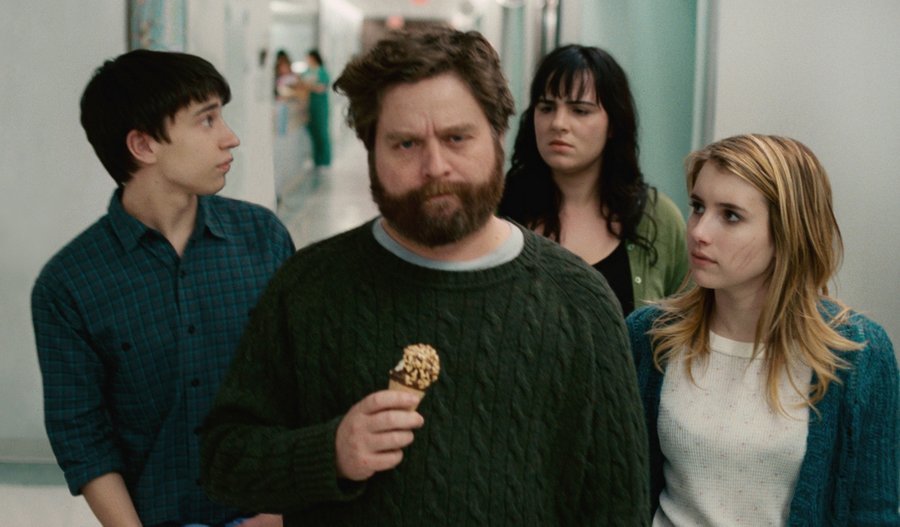 Stars: Emma Roberts, Keir Gilchrist, Zach Galifianakis
Directed by: Anna Boden, Ryan Fleck
Stressed by adolescence, 16-year-old Craig Gilner checks himself into a mental-health clinic. Unfortunately, the youth wing is closed, so he must spend his mandated five-day stay with adults. One of them, Bobby, quickly becomes his mentor — and him his protege, while Craig finds himself drawn to a fellow teen, Noelle, who just may be the cure he needs to forget an unrequited crush. Starring Keir Gilchrist and Zack Galifianakis, It's kind of a Funny Story is based on a novel of the same name.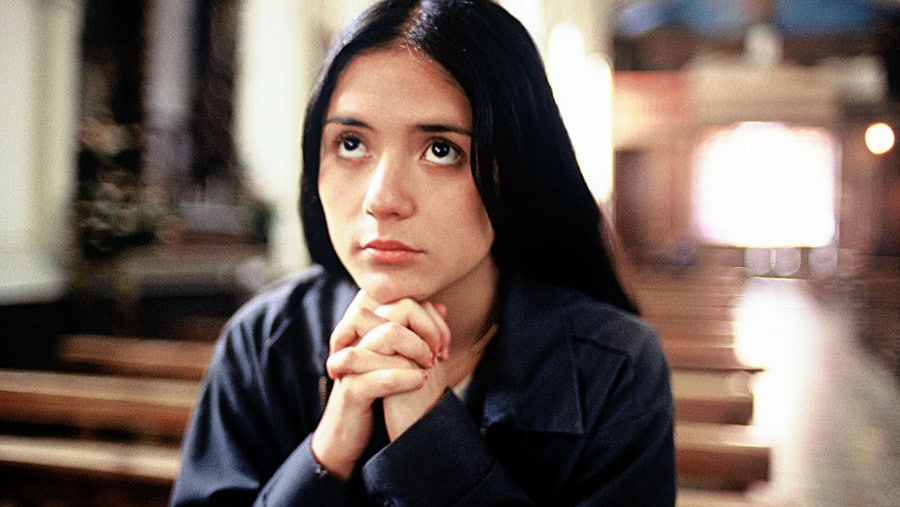 Stars: Catalina Sandino Moreno, Guilied Lopez, Orlando Tobón
Directed by: Joshua Marston
Is courage still courage when you have no choices left? What do you do when you're pressed to the wall and have no way to go? Maria, a pretty, modest and hardworking girl living in a small Colombian town, where the only career choice (thus not being a choice, really) is working in a floral plant, packing and distributing flowers – a dead-end job with killer hours and zero-tolerance boss. Yet, it's money. Until the day Maria gets pregnant and her choices become even more limited. By accident, she makes acquaintance with a guy who turns out to be her way out – and the way is out to become a drug mule, transporting drugs in your stomach across the border to the American soil. A job dangerous in many aspects, illegal and potentially deadly, but also paid well. Maria decides to take the only way out, a way that may be a one-way street. Maria Full of Grace is a gut-wrenching story about survival in a seemingly hopeless situation. It's about taking that one chance that has all the potential to go south, and investing in it all the hope you have left, and all the survival instinct you have in your heart and soul. And when everything that could go bad does, and everything turns from bad to worse beyond imagination, it's about standing strong and not giving up, no matter what. Though technically not a documentary, it's real beyond belief, and you can be sure Colombia is full of Marias – just hoping for a decent life, ready to sacrifice the very life itself to obtain it. It's a masterpiece of its genre and it also boasts one of the best posters in the history of the cinema. Highly recommended.
Stars: Bárbara Goenaga, Candela Fernández, Karra Elejalde
Directed by: Nacho Vigalondo
A man accidentally gets into a time travel machine and travels one hour back in time. He finds himself stuck in a series of disasters of unforeseeable consequences, with unusual and thrilling moments at every corner. Similarly to Primer, this movie goes to prove that with intelligence and attention to detail, you don't need a big budget to create an unforgettable story. Great acting, great story-line, and a great thriller.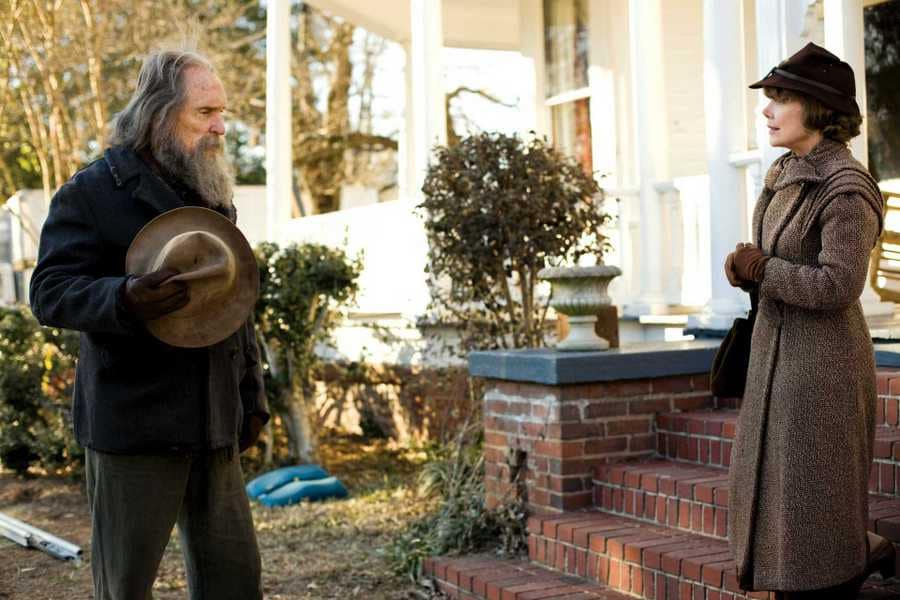 Stars: Bill Murray, Robert Duvall, Sissy Spacek
Directed by: Aaron Schneider
Robert Duvall…Bill Murray…need I say more? This popped up in my Netflix feed as a suggestion. Almost skipped over it, but my husband and I were up late and took a chance. WHOA! The acting is superb and what we thought would be a movie about revenge is unexpectedly about redemption. Robert Duvall is a hermit, looking forward to death. Bill Murray is a funeral home director looking for someone to bury. It's subtle, very subtle, comical and heartbreaking. Y'all will love it.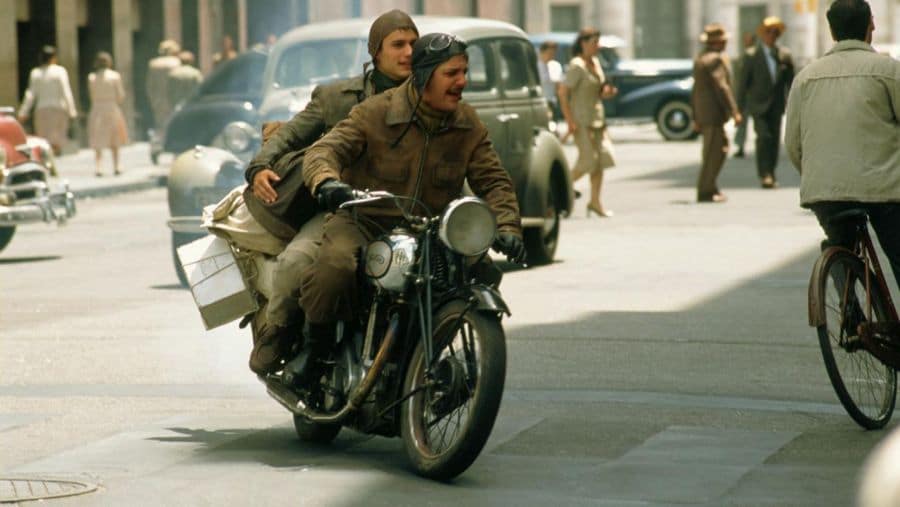 Stars: Gael García Bernal, Mía Maestro, Rodrigo De la Serna
Directed by: Walter Salles
Let's fight! I'm not a fan of "Into the wild" okay okay, calm down… Maybe we can fix this. Maybe we could watch "The Motorcycle Diaries" together. Watching this heartwarming movie, you will get the travel bug. I got it and I never got rid of it. I even want to go on a motorcycle tour through South America although I would have never dreamed of getting on a motorbike. Have fun with it. Oh and… this film is about the young Che Guevara and his friend Alberto Granado by the way.
Stars: Bruce Dern, June Squibb, Will Forte
Directed by: Alexander Payne
Nebraska is a poem distilled into a film. Peter Travers from Rolling Stone says "is it a comedy or a drama? Both at the same time, as life itself." Everything about it is perfect: the acting, the photography, the story. In case that's not enough and you need to know the plot to get convinced, I'll tell you that it's a road movie about a senile old man and his son. If you still want more information, you can Google it, but come on! You'll just be wasting time that would be better spent on watching this masterpiece.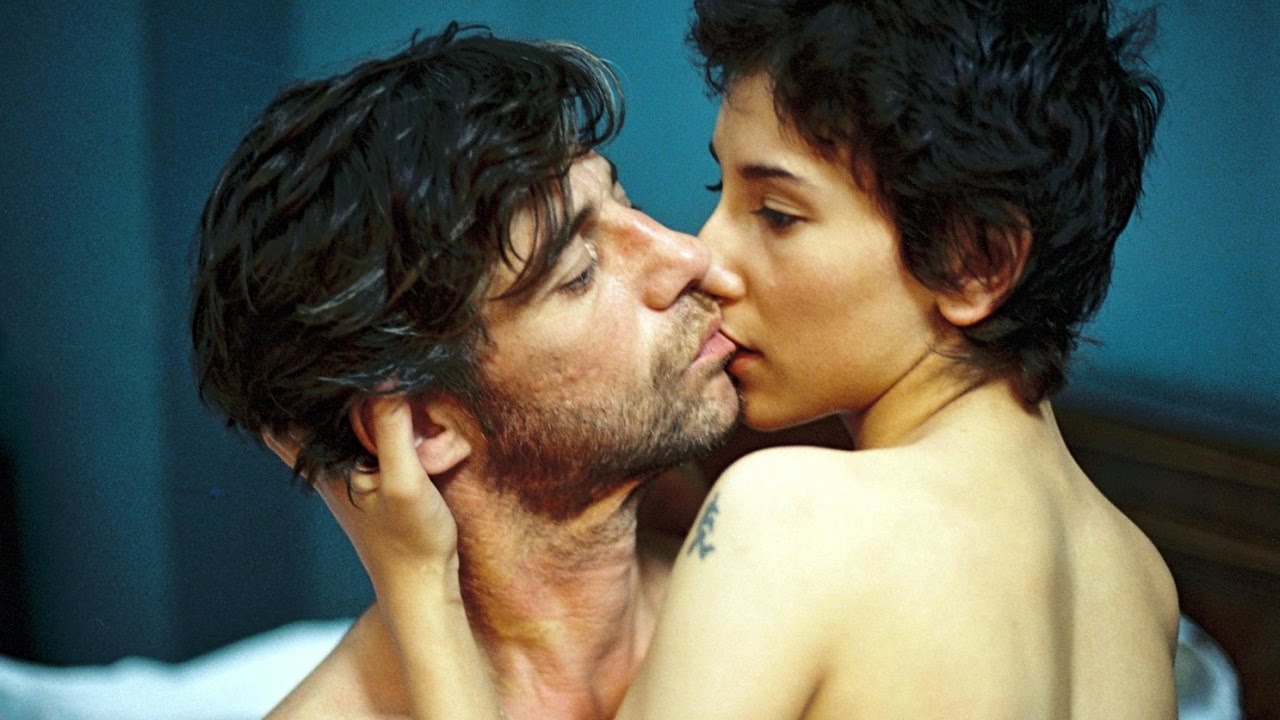 Stars: Birol Ünel, Güven Kiraç, Sibel Kekilli
Directed by: Fatih Akin
Two strangers in Germany deal with their Turkish identity in separate ways but are joined together when they agree to a fake marriage in order help each other break free. This is a dirty, gritty and heart-wrenching story about culture, love and the violence that unites them. Winner of a Golden Bear and "Best Film" as well as "Audience Award" at the European Film Awards.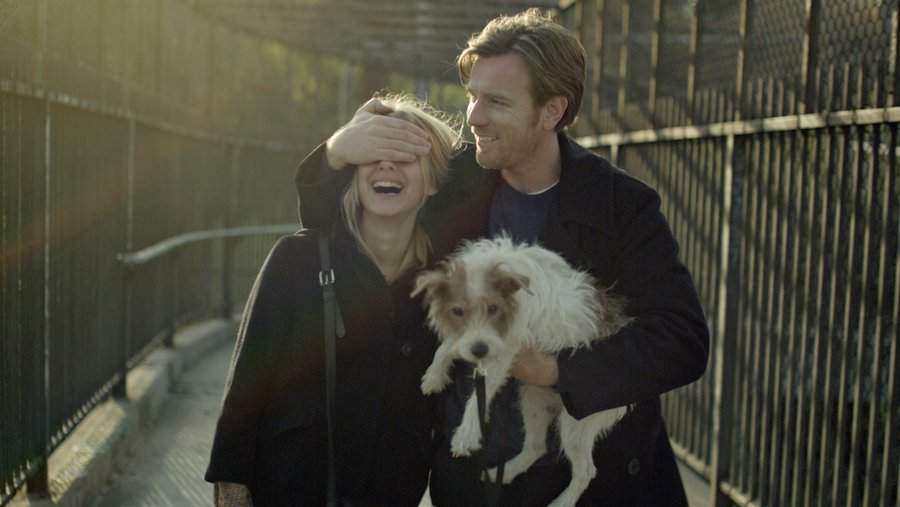 Stars: Christopher Plummer, Ewan McGregor, Mélanie Laurent
Directed by: Mike Mills
An American romantic comedy, Beginners is told through a series of flashbacks telling the story of Oliver and his complicated and difficult relationship with his father. The film is gorgeously heartbreaking, demonstrating how hurtful we are to those we love, while showing the ties of mutual need that bind people. In the way it also takes on the process of finding one's happiness, through the character's eyes and his father's, what that process has in common for both, and how one is inspired from the other. Beginners is lovely, funny, interesting, and above all very enjoyable.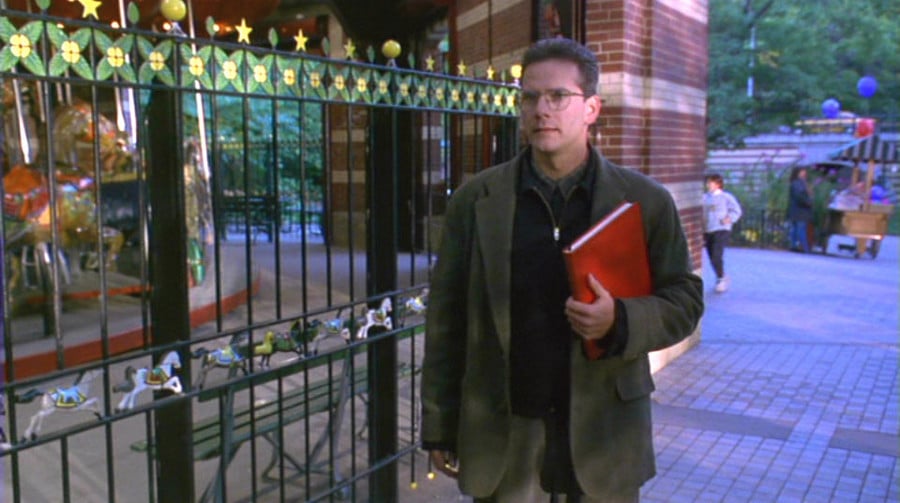 Stars: Ben Gazzara, Campbell Scott, Steve Martin
Directed by: David Mamet
Can you imagine Steve Martin in a serious role? If not, you seriously need to watch this movie! More plot twists than an Agatha Christie novel, so many that my son had to watch it again the minute it was over. Not a lot of special effects, but this is a seriously complex mystery drama that is incredibly (believe-it-or-not) family friendly, with absolutely minimal language or violence. No one is as they seem… I won't even begin to try to explain why… just watch and wait to be stumped and stunned!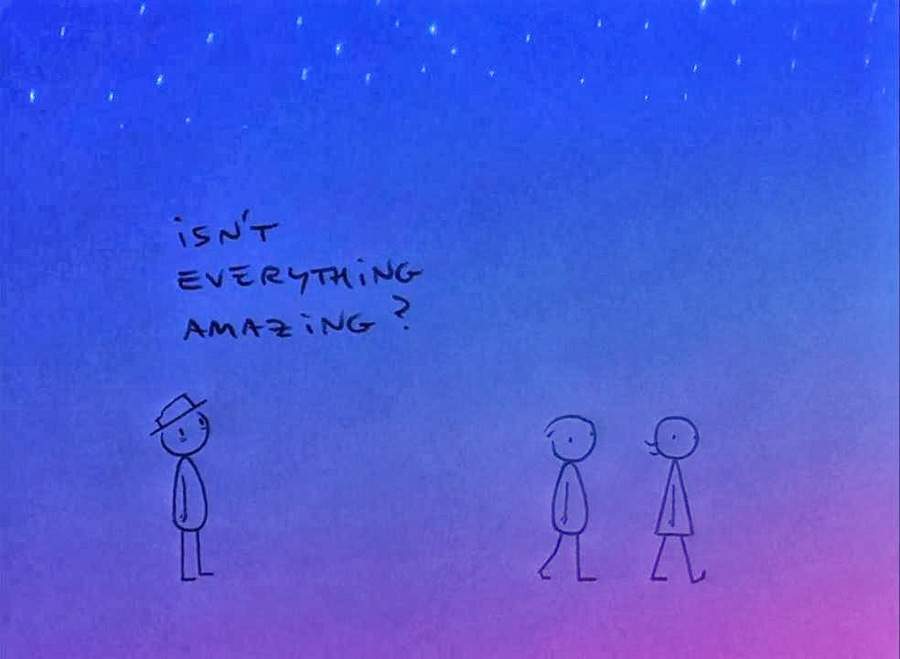 Directed by: Don Hertzfeldt
Two-time Oscar nominee Don Hertzfeldt crafts this provocative film in the most skillful way. With only stick figure drawings and some stock footage, he compellingly walks you through the crumbling mind of a man. It is funny. It is sad. It is unsettling. Unlike most movies – or perhaps any movie – there is no point in the film where you feel safe. Unpredictable. Engrossing. Disturbing. By the end of it, you will not be sure what you've just seen, but you will feel as if it has changed you. **Personal suggestion: do not watch alone late at night**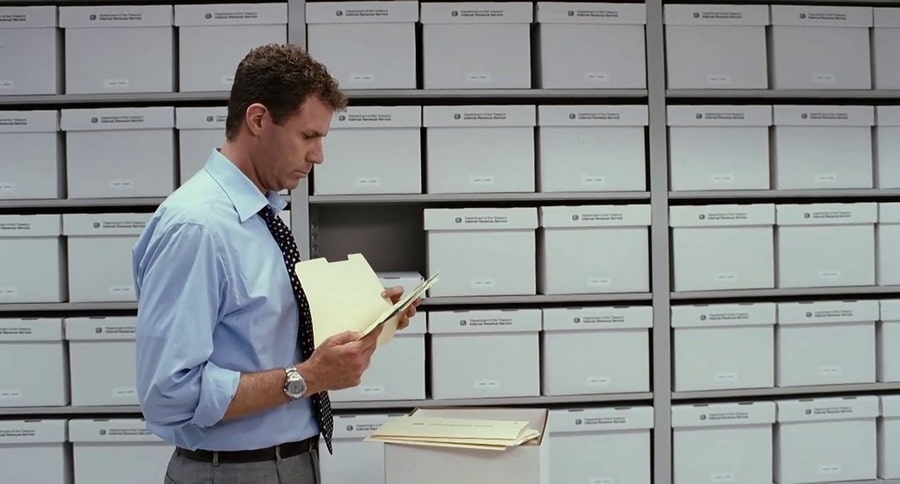 Stars: Dustin Hoffman, Emma Thompson, Will Ferrell
Directed by: Marc Forster
Will Ferrell plays a well organized IRS agent named Harold Crick who seems to have figured out everything in his life to the dot. Little does he know his life is being run by someone else, a nervous and morbid novelist, famous for ending her works with the death of the main character. As the nature of his life and eventual doom, he decides to lay back and enjoy the ride, breaking all his ingrained and boring habits. While this film is recommended for everyone , Will Ferrel fans, especially, need to watch this to see Will's acting variety.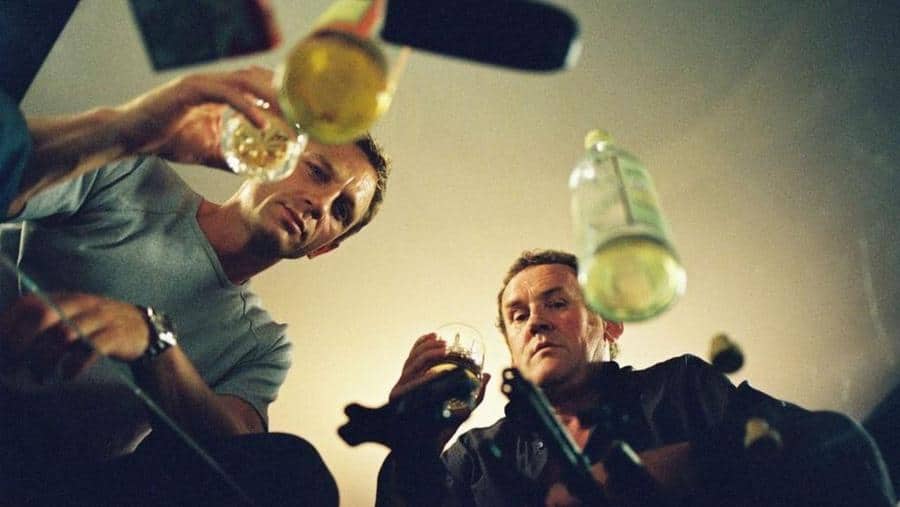 Stars: Daniel Craig, Michael Gambon, Sienna Miller
Directed by: Matthew Vaughn
Featuring a Pre-Bond Daniel Craig, Layer cake can be described as a mix between Lock Stock, Two Smoking Barrels and Scarface—a darkly funny and incredibly violent film. It features great acting from Craig and the rest of the cast, action that will keep you on the edge of your seat once it gets moving and a complex and deep theme that can make you reconsider your worldview. This is a true action movie for the thinking man (or woman).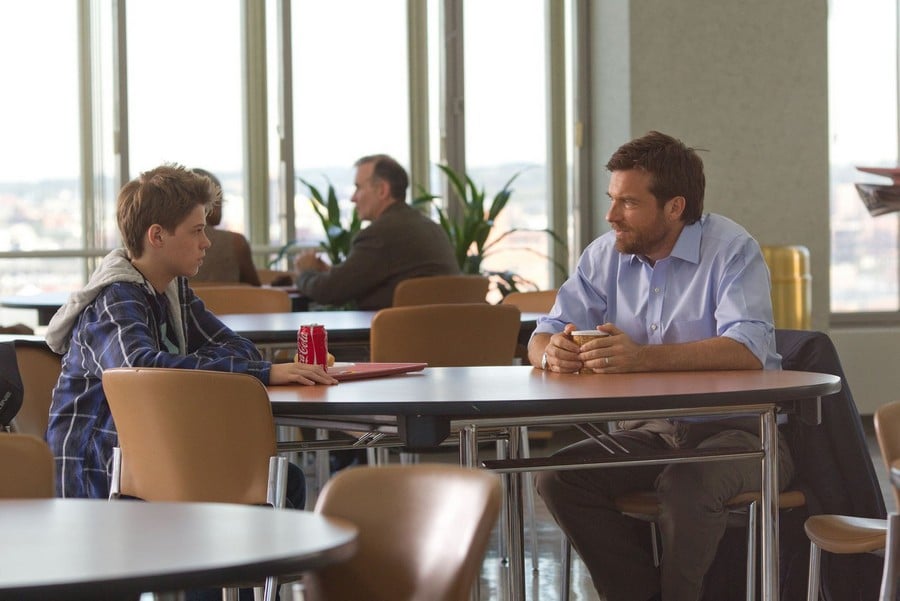 Stars: Haley Ramm, Jason Bateman, Jonah Bobo
Directed by: Henry Alex Rubin
I watch many movies and the great majority of them leave little impression on me. They are fun and entertaining, but quickly forgettable. Not Disconnect, though. This is a powerful and provocative film that not only keeps you pinned to your seat but also makes you think about the consequences of your actions. It should certainly be a required viewing not only for young people but also for any one who uses social media or communicates via the Internet. Disconnect is a timely, well-written, well-acted, and well-paced movie that stays with you long after you finish watching it. I was also pleased by the fact that the director and writer did not take the easy way out. No glib, predictable solutions here, which is one reason why the film's events linger in your mind.