Yes, it is adapted from the book. Now let's get on to more critical information I can give you as someone who has already watched it: clear up the next 7 hours. I started it at midnight, finished it at 7am. This binge-worthy historical drama tells the story of how the illegitimate son of the richest man in Russia (played by Paul Dano) finds himself in the center of his country's downfall as it faces another Napoleon invasion. Romance intertwines with war, tragedy and greed. Tolstoy himself (author of the book this series is based on) recognized that the tangled story is not novel-like, "even less is it a poem, and still less a historical chronicle". Directed by Tom Harper (Peaky Blinders), it has an almost obsessive attention to detail that captures the glamor, deceit, and insanity of its time. More importantly, it stays true to the philosophical nature of the written material, and by extension becomes an illustrative work on the human condition in general.
Review by Staff.
Get so much more from us...
Our premium newsletter is the key to getting the most of your much more expensive streaming subscriptions.
We strive to give you everything you need to know about Netflix and Amazon Prime. You get heartfelt and curated recommendations that you won't read elsewhere, by humans for humans, no algorithms involved. We love the work and are extremely grateful for your support.
Why subscribe, you ask? Here's why:
You get two, and only two, emails from us every week: one mid-week streaming recommendation and a long-form newsletter ahead of the weekend.
You get our two top picks of the week, a look at what's expiring and what's new on Netflix and Amazon Prime, a crowdsourced ranking of popular shows and movies, and a newsflash to keep you informed on cinema trends.
You get that warm fuzzy feeling that comes from supporting a boutique media operation. We are completely independent and ad-free.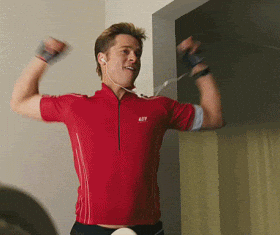 Add Your Comment
You don't need to be signed-in to post a comment.
Watching Options
Details
Starring

James Norton, Lily James, Paul Dano