All the movies here are highly-rated (by both critics and viewers), little-known, and handpicked by our staff.
This list is ordered by most recent good movies, and therefore is not a ranking. Here are the titles considered as the best from the year 1998.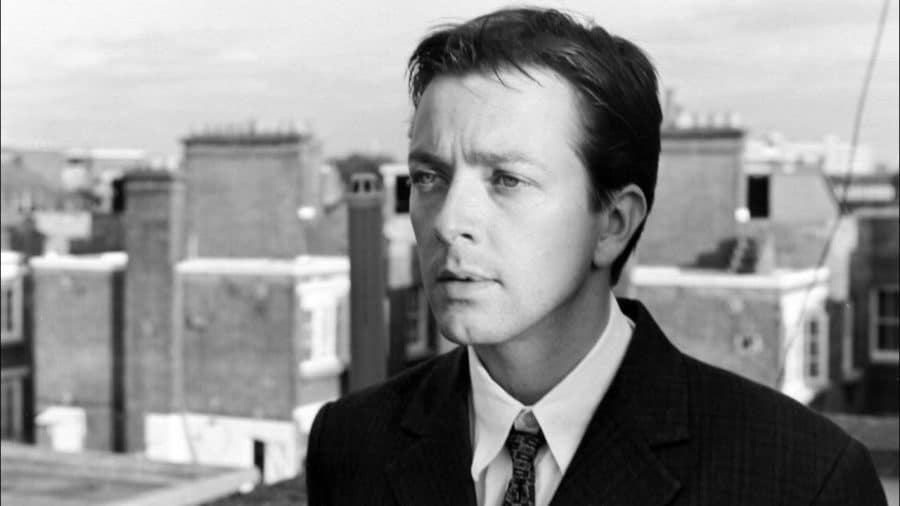 Stars: Alex Haw, Jeremy Theobald, Lucy Russell
Directed by: Christopher Nolan
Following is the first movie Christopher Nolan ever directed, a mesmerizing low-budget effort that introduced the world to the genius who will later give us Memento, Inception, The Dark Knight, and many other classics. Shot in "extreme" conditions to quote Nolan himself, for just over £3000, it had to be filmed in the span of a year on Saturdays only and in friends' houses. But almost none of that is visible in the sharp camera work, the magnificent acting (most of it was first or second takes), and the twisted script. It tells the story of an unsuccessful writer (The Young Man) who tries to find inspiration in following random people in the street, and doing it via strict rules. One day he follows a man in a suit (Cobb), who catches him and becomes intrigued by him. It turns out that Cobb has his own fascination with people's intimate lives, of criminal nature, which he lets The Young Man into. Using the same non-linear plot technique as in Memento, this movie is halfway between a thriller and a film noir. The inspiration for it came when Nolan's own apartment in London was robbed, and he was fascinated by the act of strangers going through his personal items. If you take into consideration the conditions of its making, this movie is a masterpiece.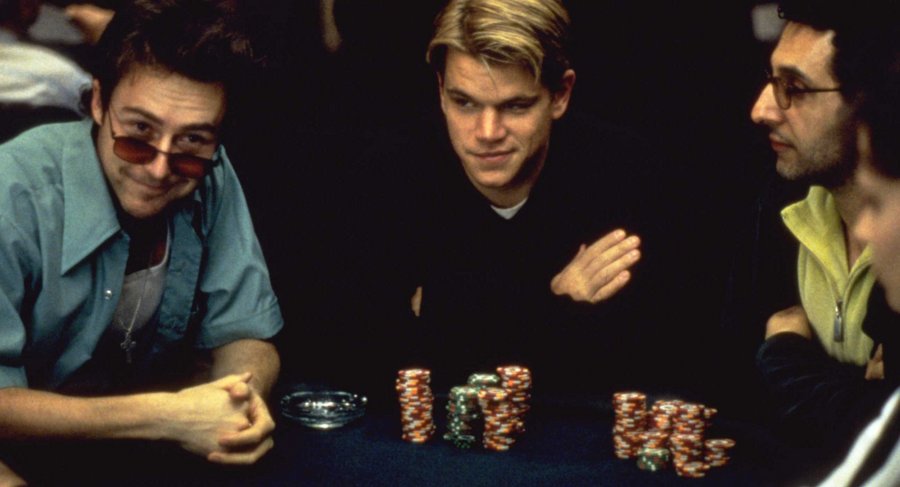 Stars: Edward Norton, Gretchen Mol, Matt Damon
Directed by: John Dahl
In Rounders, Matt Damon plays a law student and reformed poker player who is forced back into the game in order to help his newly-paroled best friend (Edward Norton) pay off overwhelming gambling debts. It's an enjoyable insider's look into the world of high stakes gambling and of Poker specifically, giving the viewer compelling insights into Poker in terms of strategy as well as human psychology. Damon and Norton are well-cast in their roles — Norton particularly great as the sleazy and manipulative "Worm". Not-overly-surprising in its storytelling, yet highly enjoyable from beginning to end, this one will appeal to fans of gambling and sports films, as well as those who enjoy modern film noir and pseudo-noir films with a nice dramatic edge.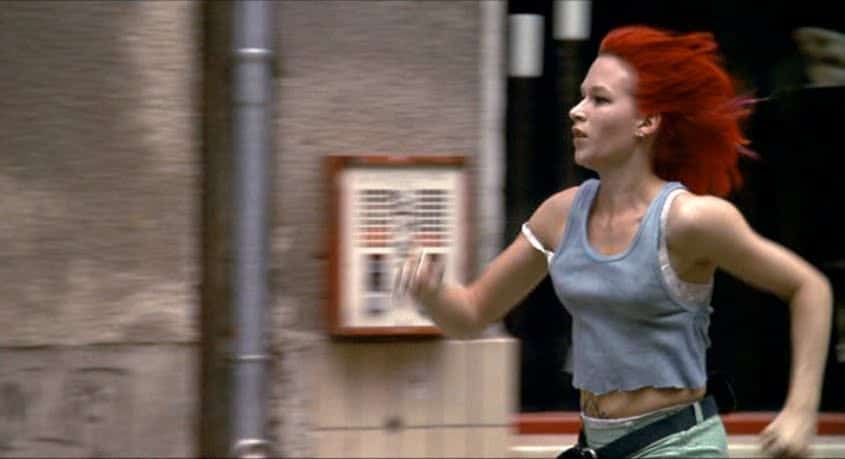 Stars: Franka Potente, Herbert Knaup, Moritz Bleibtreu
Directed by: Tom Tykwer
An offbeat film with a more than decent amount of suspense. To that it adds really good music and unexpected animation, to make for a very audacious, interesting and mostly fun film. It uses all this to show how life can change in a twist and how it can be influenced by weird connections of otherwise unrelated events.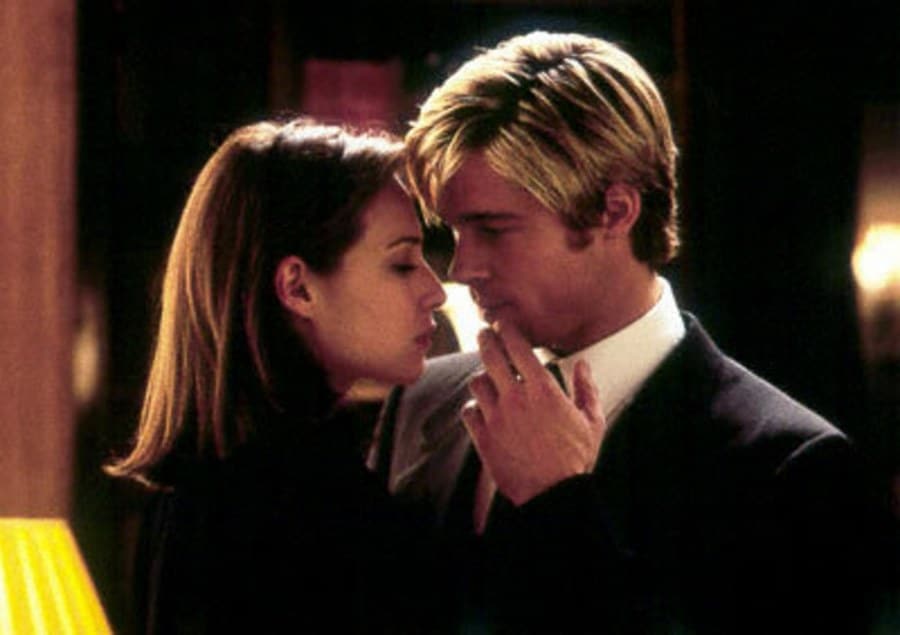 Stars: Anthony Hopkins, Brad Pitt, Claire Forlani
Directed by: Martin Brest
Based on the story "Death Takes A Holiday", Brad Pitt plays Death in this romantic drama. Death comes to take Bill Parish (played by the fantastic Anthony Hopkins) but gives him a last few precious days so that Death may roam the earth disguised as a human, looking for a reason to live. The movie is full of many quotable lines that really make you think about life, death, and what you have done during your time here.
"You wanna know? I'll tell you. You're looking at a man who is not walking through the valley of the shadow of death. He's galloping into it. At the same time, the business he built with his own hands and head has been commandeered by a couple of cheap pirates. Oh, yes! I almost forgot. My daughter's fallen in love with Death." –William Parrish.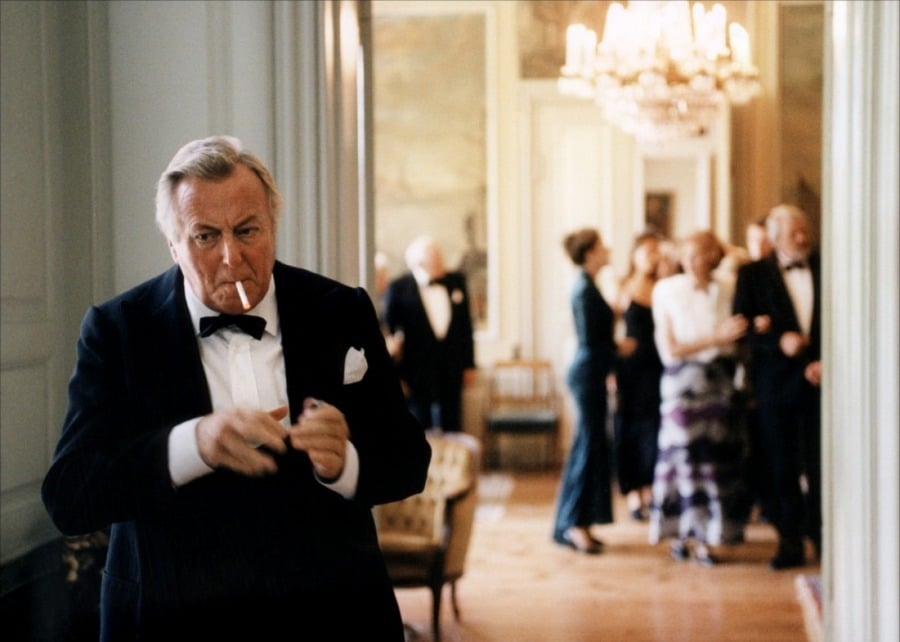 Stars: Henning Moritzen, Thomas Bo Larsen, Ulrich Thomsen
Directed by: Thomas Vinterberg
Whilst a classic in some circles, Festen is definitely not mainstream. You thought your family was truly messed up, think again. This macabre, Poe-esque, nightmarish tale of debauchery is shocking and will leave you feeling confused and slightly sickened. With a highly volatile tone and a great cast, this film is not one to be missed.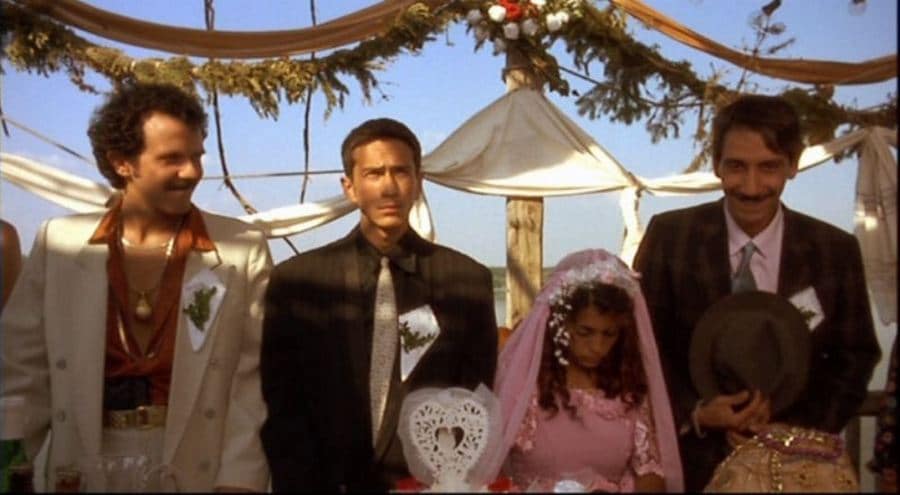 Stars: Bajram Severdzan, Branka Katic, Srdjan 'Zika' Todorovic
Directed by: Emir Kusturica
A crazy, high-speed movie about double-dealing crooks and thieves living along the Danube River in Serbia. Such a description probably makes this movie sound dark and menacing, trust me it is anything but. It is filled to the brim with delightful music, slapstick humor, bizarre contraptions, shotgun weddings — with a sweet romantic caper at it's center. If winter weather is getting you down, consider watching this film as a fun & sunny antidote. Moods: Affectionate, Charming, Funny, Goofy, Lighthearted, Romantic, Warm