All the movies here are highly-rated (by both critics and viewers), little-known, and handpicked by our staff.
This list is ordered by most recent good movies, and therefore is not a ranking. Here are the titles considered as the best from the year 2001.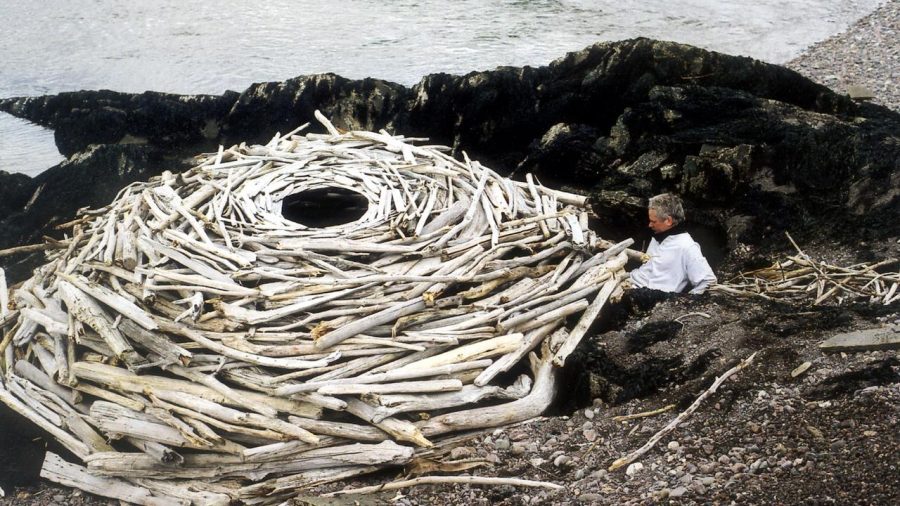 Stars: Andy Goldsworthy, Anna Goldsworthy, Holly Goldsworthy
Directed by: Thomas Riedelsheimer
A documentary about Andy Goldsworthy, the British artist whose art is made from natural materials found in their native environment. The opening has him patiently forming a spiral out of icicles using the heat of his hands to fuse the pieces together. Ephemeral works of astonishing patience and beauty and an artist who talks about his process with deep zen-like wisdom. This is one of those movies that bring you into their atmosphere, and make you see it through their main character's eyes. Rivers and Tides adds to that more substance by being breathtaking, fascinating, and inspiring.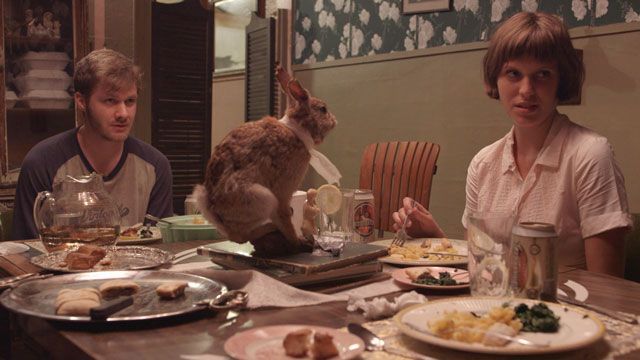 Stars: Emmanuelle Devos, Olivier Gourmet, Vincent Cassel
Directed by: Jacques Audiard
In my own wished-for parallel universe, French actors Vincent Cassell and Emanuelle Devos are voted the sexiest actors alive. I find them both transfixing and appealing in every role they've performed, and they are quite the pair here. Devos plays Carla, a put-upon assistant at a property management company. While good at her job, there is little room for her to advance her career, as she is one of the only women at her company and also has a hearing deficiency. Into her humdrum life walks ex-convict Paul (Cassell), who Carla hires as a personal assistant. It turns out that what Paul lacks in secretarial skills he makes up for in other ways. The first half of the film plays almost like a dark workplace comedy, before taking a dangerous turn towards psychological crime thriller. Overall, it's a dark and sexy character study of two mismatched outsiders who turn out to compliment each other perfectly.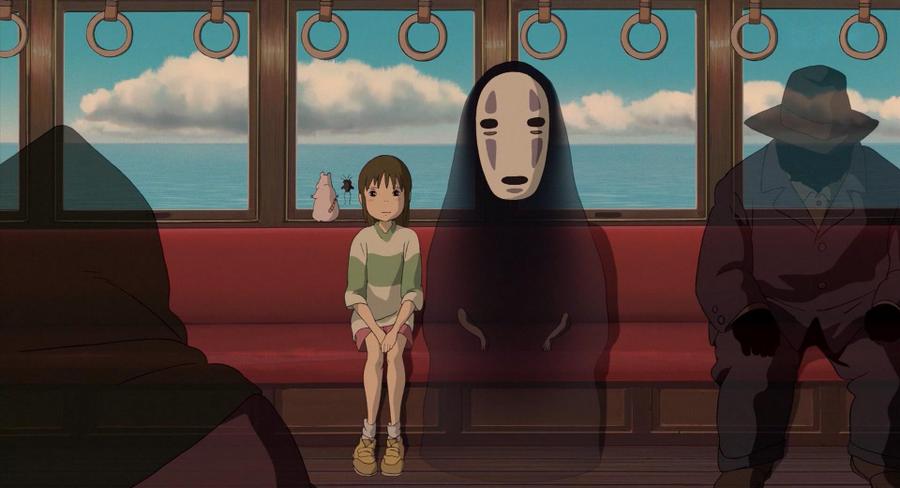 Stars: Daveigh Chase, Miyu Irino, Suzanne Pleshette
Directed by: Hayao Miyazaki
This is director Hayao Miyazaki and producers Studio Ghibli at their best. On the surface level, it's a film about a young girl who stumbles into an abandoned theme park with her parents. She accidentally finds herself in a creepy spiritual world wherein she must find a way to save her parents and escape. More broadly, however, this is a film about the struggle for Japanese cultural identity in the wake of the economic crisis of the early 90's. A deep and deeply hypnotizing movie about a little girl's journey.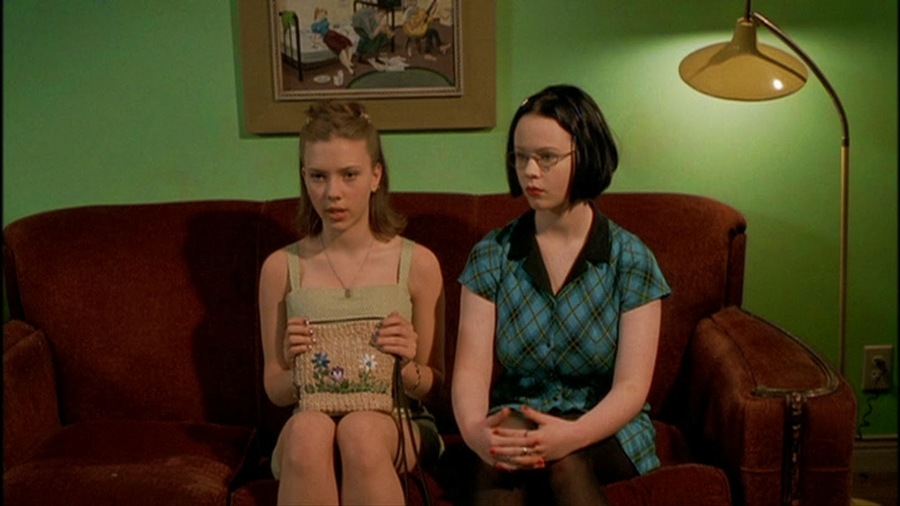 Stars: Scarlett Johansson, Steve Buscemi, Thora Birch
Directed by: Terry Zwigoff
Based on the comic book by Daniel Clowes, Ghost World is a dark comedy that follows the exploits of teenage outcasts Enid and Rebecca (Thora Birch and Scarlett Johansson) as they navigate the many complexities of burgeoning adulthood. Central to the story is the unlikely friendship that Enid strikes up with a lonesome older man (played by Steve Buscemi), a curious relationship that drifts through various humorous and melancholy situations. It's an original and often poignant look at alienation and identity, with Birch delivering a wonderfully deadpan and often hilarious performance, despite her entirely pessimistic attitude. It's the type of film that's just right when you're in the mood for something just a little bit different.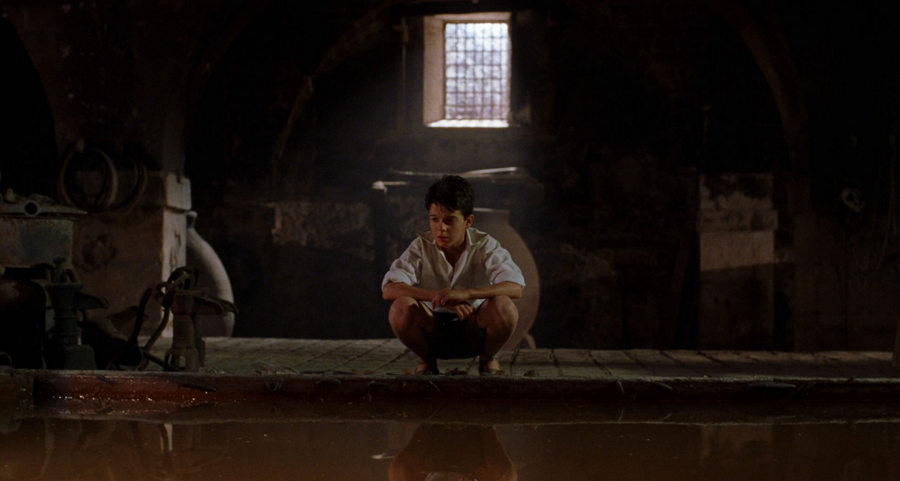 Stars: Eduardo Noriega, Federico Luppi, Marisa Paredes
Directed by: Guillermo del Toro
Pan's Labyrinth is often considered director Guillermo Del Toro's best film, and rightfully so. But if you're looking for a straight-up ghost story, this is the film that gets the job done. Everything about this film is sad and beautiful and unnerving, from the setting (an orphanage during the Spanish Civil War) to the atmospheric visuals.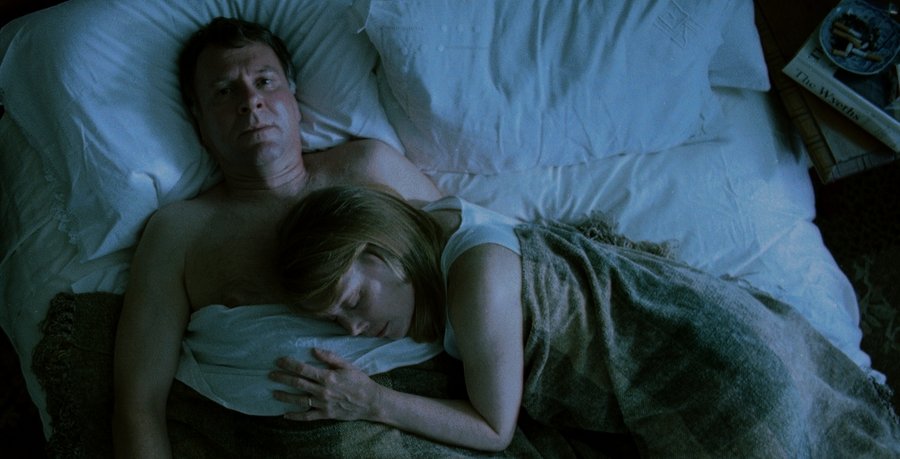 Stars: Nick Stahl, Sissy Spacek, Tom Wilkinson
Directed by: Todd Field
Frank (Nick Stahl) is a young man involved in a relationship with an older, recently divorced mother-of-two Natalie (Marisa Tomei). Despite the reticence of his caring parents (Tom Wilkinson, Sissy Spacek) and the ominous presence of Natalie's ex-husband, Frank is drawn increasingly closer to Natalie and her sons. Tellingly, the title of the film is an allusion to the fact that two lobsters caught in a "bedroom" trap will inevitably turn upon one another in order to survive. Indeed the film explores increasingly dark territory as it plays out the drama of the story's central love triangle and subsequent fallout. It's highly affecting storytelling — the type of film that will stay with you long afterward, as you unwind all of the characters' emotions, actions and their ramifications.
 Nominated to five Academy Awards including Best Picture, Best Actor, Best Actress and Best Supporting Actress.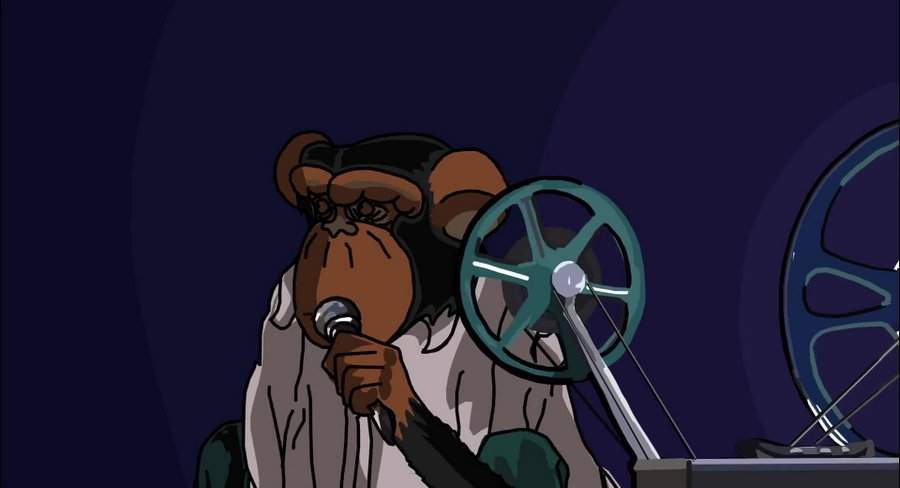 Stars: Ethan Hawke, Lorelei Linklater, Trevor Jack Brooks
Directed by: Richard Linklater
Waking Life is composed exclusively of a series of conversations involving the main character, with him sometimes participating and sometimes just as a spectator. The discussions revolve around issues such as metaphysics, free will, social philosophy or the meaning of life. The title refers to a quote from Jorge Santayana: "sanity is a madness put to good uses; waking life is a dream controlled.", and the whole movie wanders around the state of a lucid dream, emphasized by the rotoscoping technique in which it was filmed. Waking Life is not just a movie worth watching, it is a movie worth watching a thousand times, because you will always notice something that you have previously missed out.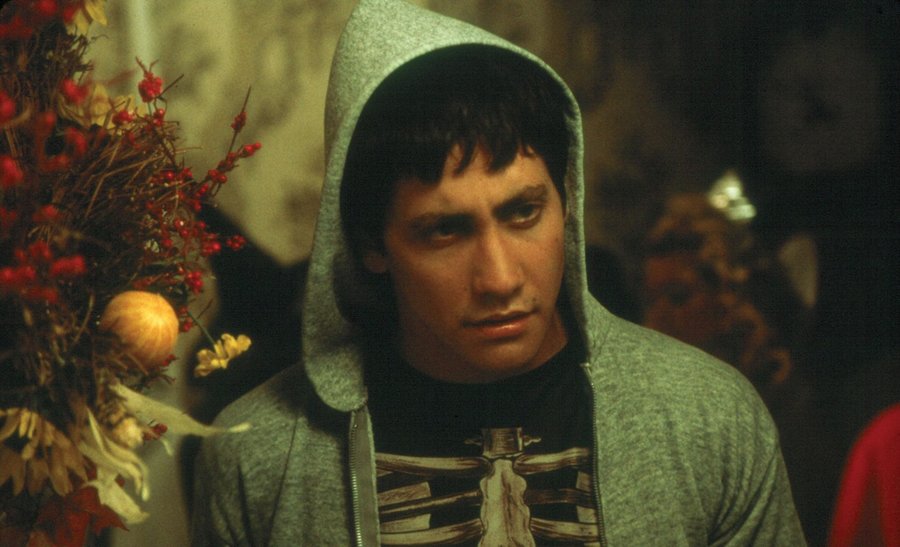 Stars: Jake Gyllenhaal, Jena Malone, Mary McDonnell
Directed by: Richard Kelly
Donnie Darko is a cult film by director Richard Kelly, starring Jake Gyllenhaal. It's about the troubled teenager Donnie who lives in a suburb and suddenly faces a person in a giant rabbit costume who tells him that the world is going to end in 28 days. If that didn't make sense to you, don't worry – it's not about making sense. The film is a gorgeous exploration of a bizarre chain of events, a deep rabbit-hole of meaning and expression, fate and acceptance that practically begs for a second, third, or fourth watching.
Stars: Daniel Giménez Cacho, Gael García Bernal, Maribel Verdú
Directed by: Alfonso Cuarón
Tenoch and Julio, mischievous and sex-crazed teenagers and best friends, embark from Mexico City to a remote and mythical beach with the company of an older and very attractive woman. This poetically written and directed film has it all; great acting, cultural relevancy, thought-provoking questions, and beautiful scenery. All put together by Alfonso Cuarón and his brother in star-making efforts for both of them.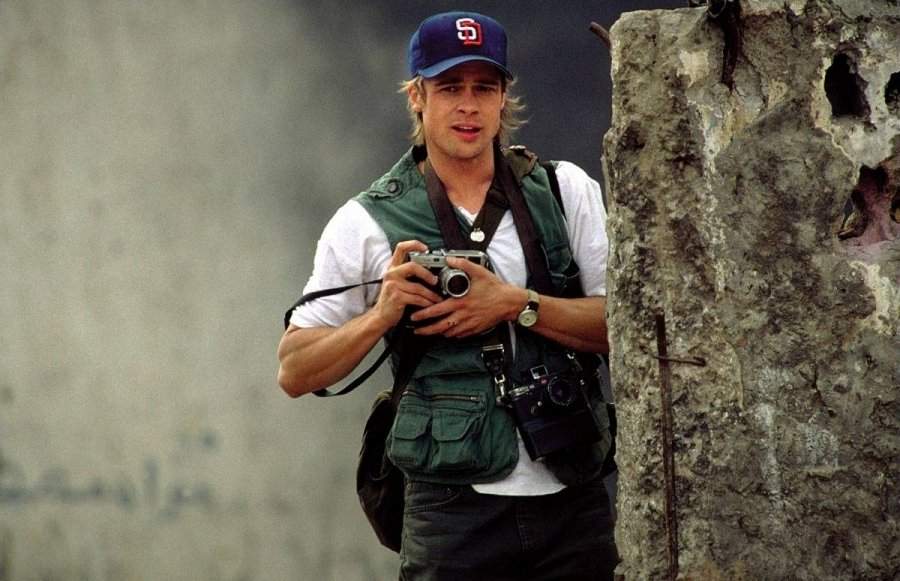 Stars: Brad Pitt, Catherine McCormack, Robert Redford
Directed by: Tony Scott
Robert Redford and Brad Pitt make quite the ensemble in this edgy game of espionage. With performances as strong as their jawlines, this action packed rescue mission will keep you in suspense! Be sure to keep up with all the witty banter and interesting plot twists shifting between flashbacks and present day scenarios. Keep in mind that this isn't your average spy movie, with a more realistic approach and a character driven storyline, most of the flash happens cinematically.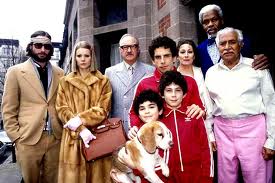 Stars: Anjelica Huston, Gene Hackman, Gwyneth Paltrow
Directed by: Wes Anderson
In this ensemble cast directed by Wes Anderson, we see a very dysfunctional family with three very unique siblings who grow apart from each other due to their father, a charismatic and ever-absent grifter. However, when he announces his immanent death, the whole family is forced to confront each other, themselves and their childhoods as they gather in their patriarchal home together for the first time in years. An absolutely gorgeously filmed movie, the usage of color, pattern and 60's rock music alone makes it worth seeing, and the beautiful story just sweetens the deal.
Stars: Peter Meadows, Ryan Gosling, Summer Phoenix
Directed by: Henry Bean
Ryan Gosling plays a Jewish Neo-Nazi in this extremely riveting window into the definition of inner conflict. It is a prime example of how character development should be done and it put Gosling on the map for me. He starts out as an exemplary student in Hebrew school until he starts questioning his teachings and exploring alternative ideologies, leading him to the neo-Nazi movement. Won the Grand Jury Prize at Sundance