The film stars Jake Gyllenhaal as Lou Bloom, an impromptu freelance videographer who begins covering the crime world in LA for a local TV station. Almost as dark as a mystery can get, it is disturbing, and plays out as a combination of "Drive" and "The Network".
The film is visually stunning as well as immensely suspenseful. It then becomes almost impossible to look away, even when you're the most horrified by just how far Bloom is willing to go to reach success. Gyllenhaal's performance is widely compared to that of Robert De Niro in Taxi Driver, which should give you an idea of its caliber.
Review by Raffe.
Get so much more from us...
Our premium newsletter is the key to getting the most of your much more expensive streaming subscriptions.
We strive to give you everything you need to know about Netflix and Amazon Prime. You get heartfelt and curated recommendations that you won't read elsewhere, by humans for humans, no algorithms involved. We love the work and are extremely grateful for your support.
Why subscribe, you ask? Here's why:
You get two, and only two, emails from us every week: one mid-week streaming recommendation and a long-form newsletter ahead of the weekend.
You get our two top picks of the week, a look at what's expiring and what's new on Netflix and Amazon Prime, a crowdsourced ranking of popular shows and movies, and a newsflash to keep you informed on cinema trends.
You get that warm fuzzy feeling that comes from supporting a boutique media operation. We are completely independent and ad-free.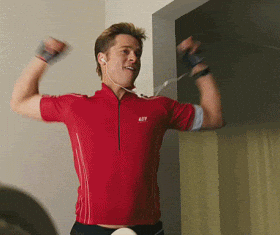 Add Your Comment
You don't need to be signed-in to post a comment.
Watching Options
Details
Starring

Bill Paxton, Jake Gyllenhaal, Rene Russo