A British comedy series that was originally called Scrotal Recall before it was bought by Netflix and rebranded. It's about Dylan and his friends, he is a desperate romantic in his 20s who suddenly discovers he has chlamydia, and therefore must contact all his (numerous) past sexual adventures and relationships.
Every episode has the name of one of the girls he has to contact, and the story that goes with it. Dylan's best friends are Luke, a hilarious seemingly confident but actually insecure, shallow business-school-type; and Eve, Dylan's best friend who may have undisclosed feelings for him, she is a sarcastic, smart girl who is very well portrayed by Misfits star Antonia Thomas.
Lovesick is a charming little series, that portrays failed relationships but ends up being beautifully romantic. Something you can easily find yourself watching many episodes in one take.
Review by Staff.
Get so much more from us...
Our premium newsletter is the key to getting the most of your much more expensive streaming subscriptions.
We strive to give you everything you need to know about Netflix and Amazon Prime. You get heartfelt and curated recommendations that you won't read elsewhere, by humans for humans, no algorithms involved. We love the work and are extremely grateful for your support.
Why subscribe, you ask? Here's why:
You get two, and only two, emails from us every week: one mid-week streaming recommendation and a long-form newsletter ahead of the weekend.
You get our two top picks of the week, a look at what's expiring and what's new on Netflix and Amazon Prime, a crowdsourced ranking of popular shows and movies, and a newsflash to keep you informed on cinema trends.
You get that warm fuzzy feeling that comes from supporting a boutique media operation. We are completely independent and ad-free.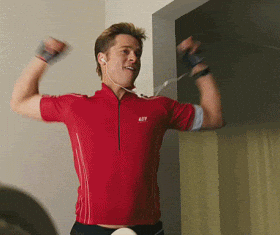 Add Your Comment
You don't need to be signed-in to post a comment.
Watching Options
Details
Starring

Antonia Thomas, Daniel Ings, Johnny Flynn