Strictly Ballroom is an energetic, fun and hilarious movie. Baz Lurhman does an incredible job telling the story of a rebellious young dancer who just wants to dance his own steps in the face of conformity. When he finds an inexperienced yet determined dance partner it's the beginning of an unexpected love story like no other. This movie isn't like the usual rom-com, it has colour, vitality and passion. It's a Moulin Rouge but with even more character, and the work that put Lurhman on the map for everyone.
Review by Anonymus.
Get so much more from us...
Our premium newsletter is the key to getting the most of your much more expensive streaming subscriptions.
We strive to give you everything you need to know about Netflix and Amazon Prime. You get heartfelt and curated recommendations that you won't read elsewhere, by humans for humans, no algorithms involved. We love the work and are extremely grateful for your support.
Why subscribe, you ask? Here's why:
You get two, and only two, emails from us every week: one mid-week streaming recommendation and a long-form newsletter ahead of the weekend.
You get our two top picks of the week, a look at what's expiring and what's new on Netflix and Amazon Prime, a crowdsourced ranking of popular shows and movies, and a newsflash to keep you informed on cinema trends.
You get that warm fuzzy feeling that comes from supporting a boutique media operation. We are completely independent and ad-free.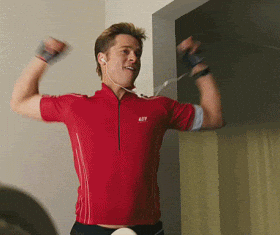 Add Your Comment
You don't need to be signed-in to post a comment.
Watching Options
Details
Starring

Bill Hunter, Paul Mercurio, Tara Morice