A fairly straightforward "is-he-crazy-or-is-the-world-gonna-end" thriller, taken to an entirely new level by Michael Shannon and Jessica Chastain's stunning performances – as a Midwest couple juggling family concerns with potential madness. Superbly directed by Jeff Nichols, whose ability to slowly increase the tension until it reaches full-tilt crescendo is truly impressive. An exceptional follow-up to his debut film Shotgun Stories (2008). Features one of the most anxiety-inducing, edge-of-your-seat climaxes I can recall since viewing Night of the Living Dead as an 8th grader. One hell of an experience…I needed a drink immediately afterward.
Review by Jamie Rutherford.
Get so much more from us...
Our premium newsletter is the key to getting the most of your much more expensive streaming subscriptions.
We strive to give you everything you need to know about Netflix and Amazon Prime. You get heartfelt and curated recommendations that you won't read elsewhere, by humans for humans, no algorithms involved. We love the work and are extremely grateful for your support.
Why subscribe, you ask? Here's why:
You get two, and only two, emails from us every week: one mid-week streaming recommendation and a long-form newsletter ahead of the weekend.
You get our two top picks of the week, a look at what's expiring and what's new on Netflix and Amazon Prime, a crowdsourced ranking of popular shows and movies, and a newsflash to keep you informed on cinema trends.
You get that warm fuzzy feeling that comes from supporting a boutique media operation. We are completely independent and ad-free.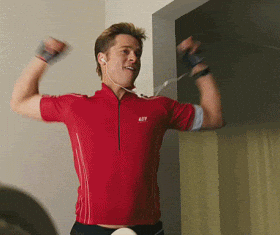 Add Your Comment
You don't need to be signed-in to post a comment.