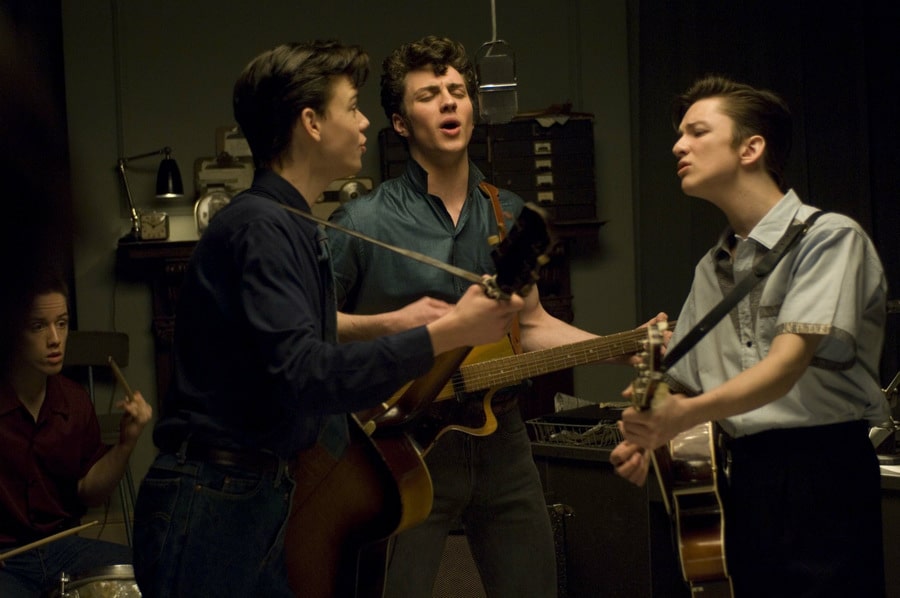 Stars: Aaron Taylor-Johnson, Anne-Marie Duff, Kristin Scott Thomas
Directed by: Sam Taylor-Johnson
In a different change of pace, this biopic focuses on John Lennon's reckless adolescence and family life instead of his soon-to-be iconic music. It brings an epic rockstar many of us have known our entire lives down to a more relatable level. The young Aaron Taylor-Johnston gives a very angsty performance which feels a little over the top at times. Anne-Marie Duff does comes off too flirtatious for a newly formed mother-son relationship but Kristin Scott Thomas outshines them all with her steely demeanor.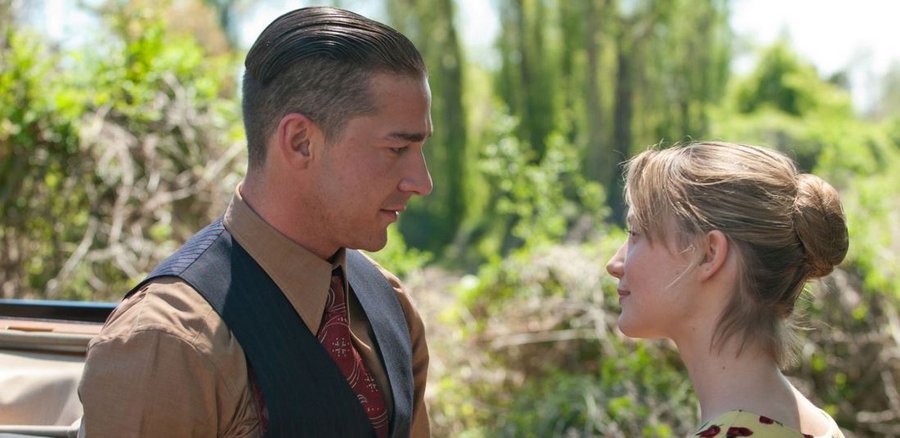 Stars: Guy Pearce, Shia LaBeouf, Tom Hardy
Directed by: John Hillcoat
Tom Hardy, Guy Pearce, Gary Oldman, Jessica Chastain, and Shia Laboeuf (the good Shia Laboeuf) all star in this true-story-based gangster tale. As a result, Lawless is cliché-free, fast, and violent – yet it doesn't take itself too seriously. Bootlegging Bondurant brothers live according to different rules, yet run a successful business during the prohibition era. When new authorities try to shut them down violently, each one of them has a way of dealing with it. The story runs very smoothly, and added to the perfect performances and great staging, Lawless becomes very entertaining, and a true pleasure to watch.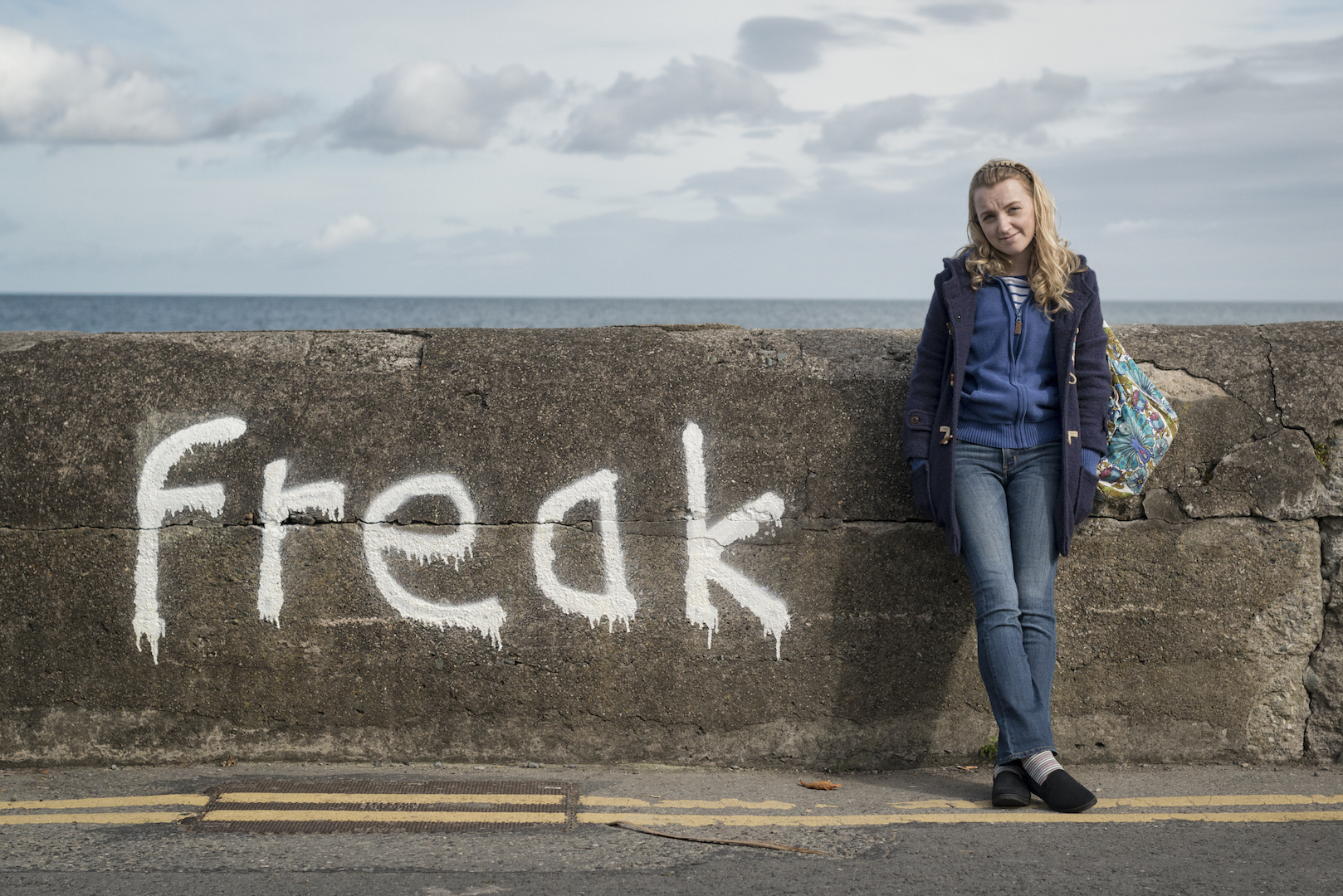 Stars: Evanna Lynch, Martin McCann, Michael Smiley
Directed by: Simon Fitzmaurice
Emily (Evanna Lynch), a strange, unique girl does not receive the long awaited letter from her father on her birthday. Sick of worrying, she decides to break away from home to visit him in the psychiatric institution where he stays. The plan requires the help of Arden (George Webster), a boy from school who is ready to drop everything and accompany her on a journey that quickly becomes as adventurous as it is heartfelt. In this film, director Simon Fitzmaurice take will take you on a trip through the beautiful Irish landscape to find nothing else but simple and true love.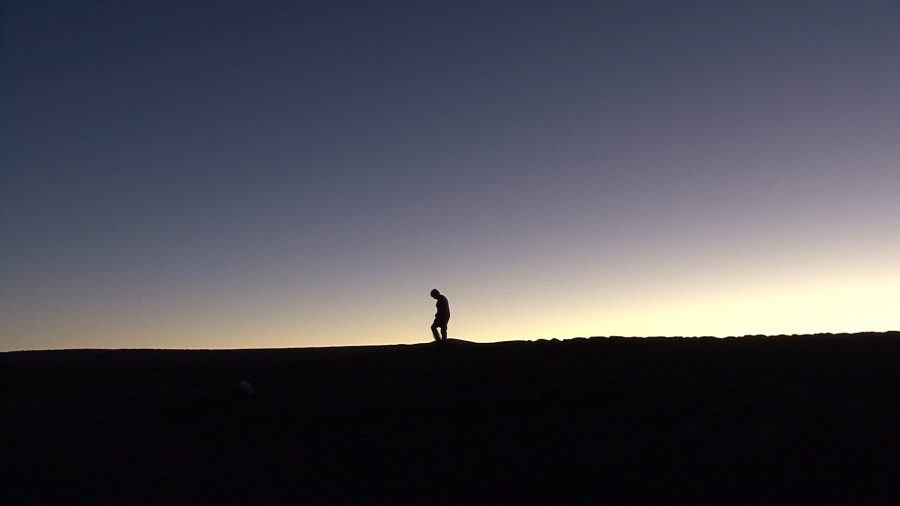 Stars: Gaspar Galaz, Lautaro Núñez, Luís Henríquez
Directed by: Patricio Guzmán
Nostalgia for the Light is a documentary about Atacama desert and the two activities that go on there: astronomers in ALMA space observatory examine the sky, and the relatives of murdered people dig the ground hoping to find their loved ones. The way the director compares these seemingly totally different topics (searching the sky and searching the sand) is pure poetry. It's a serious, but not depressing nor boring movie. All the interviewed people are amazingly relevant and have great insight. They made me feel like I want to get to know them personally. If you're looking for a detailed "for dummies" introduction about Chile, ALMA observatory or Pinochet's concentration camps, this movie is not for you. It's for viewers who want to learn to appreciate the beauty of life and history, and the surprising parallels they sometimes offer us.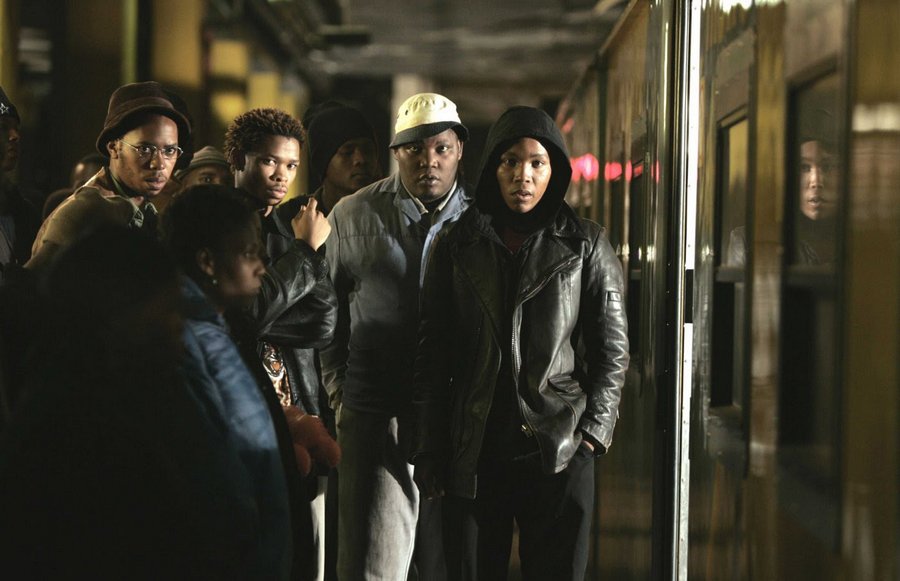 Stars: Israel Makoe, Mothusi Magano, Presley Chweneyagae
Directed by: Gavin Hood
Tsotsi, a delinquent from Johannesburg, South Africa, realizes after shooting a woman and stealing her car, that her baby is on the back seat. A movie with very few words but which manages to be extremely touching. As you witness the transformation of Tsotsi, through his increasing affection for the baby, you will be astonished by the amazing actor, who manages to communicate so many feelings through his sight. This film won the 2006 Academy Award for Best Foreign Language Film.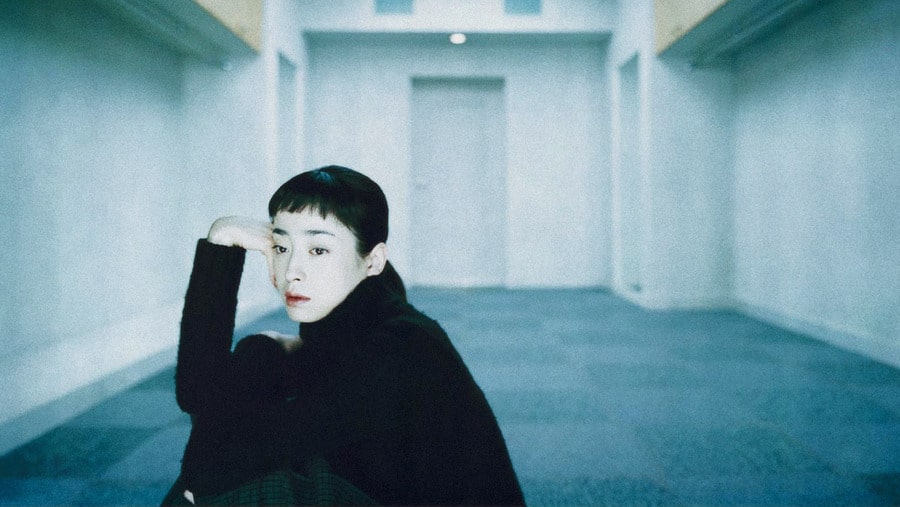 Stars: Issei Ogata, Rie Miyazawa, Shinohara Takahumi
Directed by: Jun Ichikawa
It shouldn't be a surprise to anyone that the mix of ideas and aesthetics that gave us Her has roots in Japan. Borrowing from the country's poeticism, attention to detail and just appreciation for beauty; Tony Takitani is Her's quiet and delicate elder brother-film, and one of the best this genre has to give. After spending a solitary childhood, a Japanese kid with the American name Tony grows up to be a successful technical illustrator. Without the time for the outside world or any luck with it, Tony indulges in his work and by extension his loneliness until he suddenly falls a distinctive young woman. Tony Takitani is a slow film, which quickly becomes a memorable experience due to its profound study of loneliness.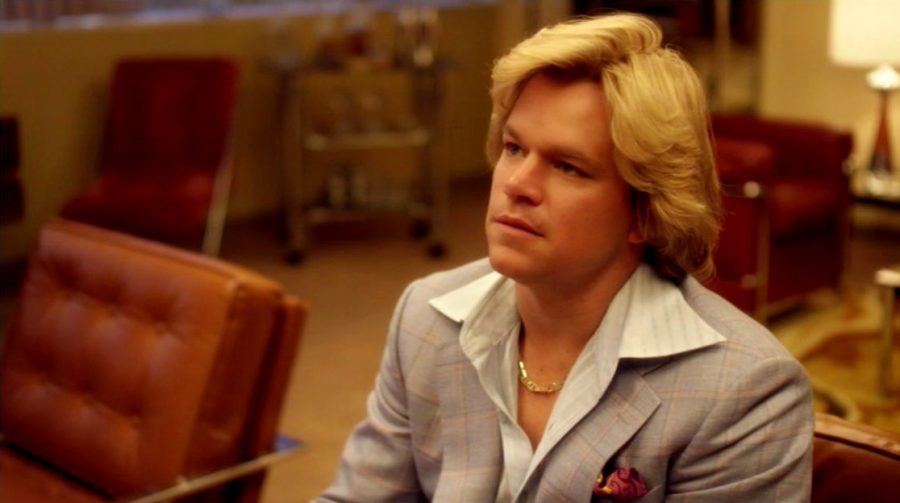 Stars: Eric Zuckerman, Matt Damon, Michael Douglas, Scott Bakula
Directed by: Steven Soderbergh
A dramatic recreation of the last 10 years in the life of famed pianist Liberace (Michael Douglas), told primarily from the perspective of his young lover Scott Thorson (Matt Damon). Directed by Steven Soderbergh, the film follows from naive young Thorson's early introduction to Liberace through his 6-year romance and live-in relationship with the celebrated luminary. Coming from a broken home and multiple foster families, Thorson finds newfound comfort in the fawning adoration and financial protection that Liberace provides to him, as they quickly become lovers and confidants. Much of the story re-enacts their often stormy, behind-the-scenes affairs in candid fashion—including the lengths to which Thorson alters himself physically to conform to Liberace's standards. Both Douglas and Damon are excellent in their roles, with Douglas in particular providing a striking recreation of Liberace in both appearance and mannerism. He truly embodies the role, and provides the viewer with a genuine glimpse into the personal life of "Mr. Showmanship"—replete with all of his passions, concerns and insecurities. It's an intimate depiction of a real-life May-December relationship, told with striking honesty, and ending with a remarkably touching tribute to Liberace in all of his campy yet sincere glory.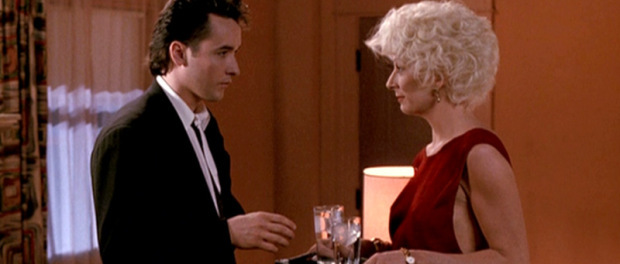 Stars: Anjelica Huston, Annette Bening, John Cusack
Directed by: Stephen Frears
In this neo-noir crime drama, John Cusack, Anjelica Huston and Annette Bening play a trio of con-artists in modern day (1990) California. Roy (Cusack) is a small-stakes hustler prone to swindling bartenders and drunken sailors for pocket money, while Lilly (Huston) plays his estranged mother who reappears in his life while working a series of horse track bluffs. Myra (Bening) notches in between the two of them as Cusack's boisterous yet conniving girlfriend, and the instant mutual dislike between her and Lilly sets the film's course of action in motion. It's a fun, edgy thriller that will leave you guessing up until it's shocking finale. Elevated immeasurably by Elmer Bernstein's old-fashioned, hard boiled music score, The Grifters is a real feather in the hat for both director Stephen Frears and producer Martin Scorsese.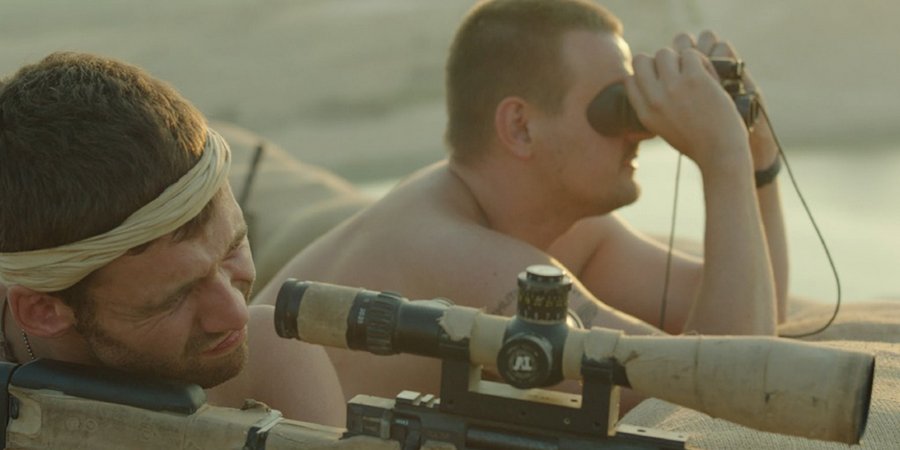 Stars: David Elliot, Mark Stanley, Scott Kyle
Directed by: Paul Katis
Kilo Two Bravo (Originally named Kajaki) is a must-watch for anyone who likes war dramas. It tells the true story of British soldiers in the Afghanistan war who find themselves trapped in a minefield during a mission, with their rescue team coming in a helicopter that might set off mines if it lands. It's a slow, dialogue driven film that is interested in taking you to the war zone more than it cares about entertaining you. Ultimately, it becomes an essay on the horrors of war, and an anti-war war film. Because of this and given the blood and gore, this movie is definitely not for those who would feel nauseated at sight of blood. Great setting, good cinematography, realistic acting and script all do justice to the true story. It's a film that will grip your senses and keep you at the edge of the seat throughout.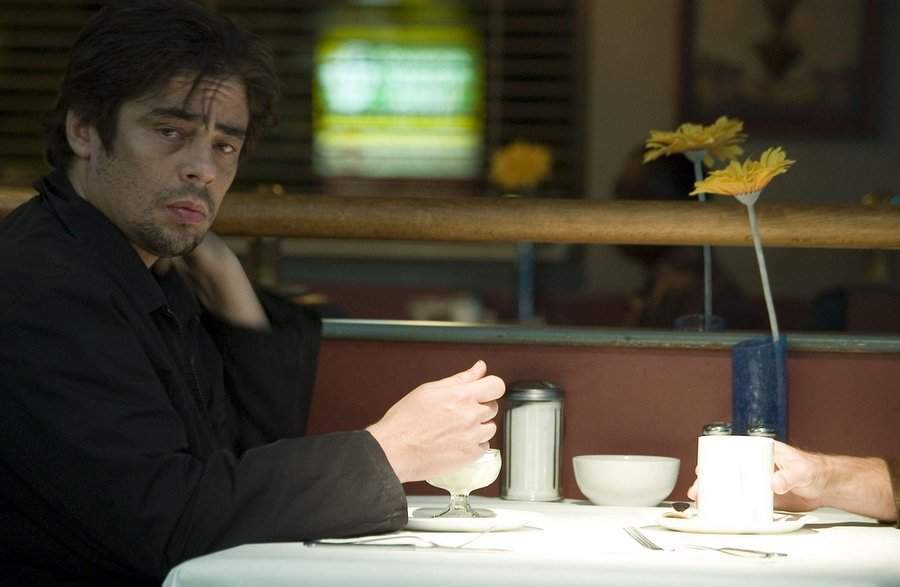 Stars: Alison Lohman, Benicio Del Toro, Halle Berry
Directed by: Susanne Bier
Things We Lost in the Fire is a touching drama about Audrey (Hall Berry), a married mother-of-two, whose husband Brian (David Duchovny) is killed tragically in a random act of violence. Amidst her grief she comes to connect with Jerry (Benicio Del Toro), Brian's childhood friend who is living an isolated life as a junkie, and ultimately invites him to live with her and her children. What may sound like a formulaic set-up, with broken souls coming together to find mutual reconciliation, is elevated immeasurably by Susanne Bier's deft directorial hand. The celebrated director of After the Wedding and In A Better World weaves a poignant narrative about loss and human connectivity, featuring stunningly good performances by both Berry and Del Toro. It's a film that's likely to surprise you with its heartfelt tenderness and compassion.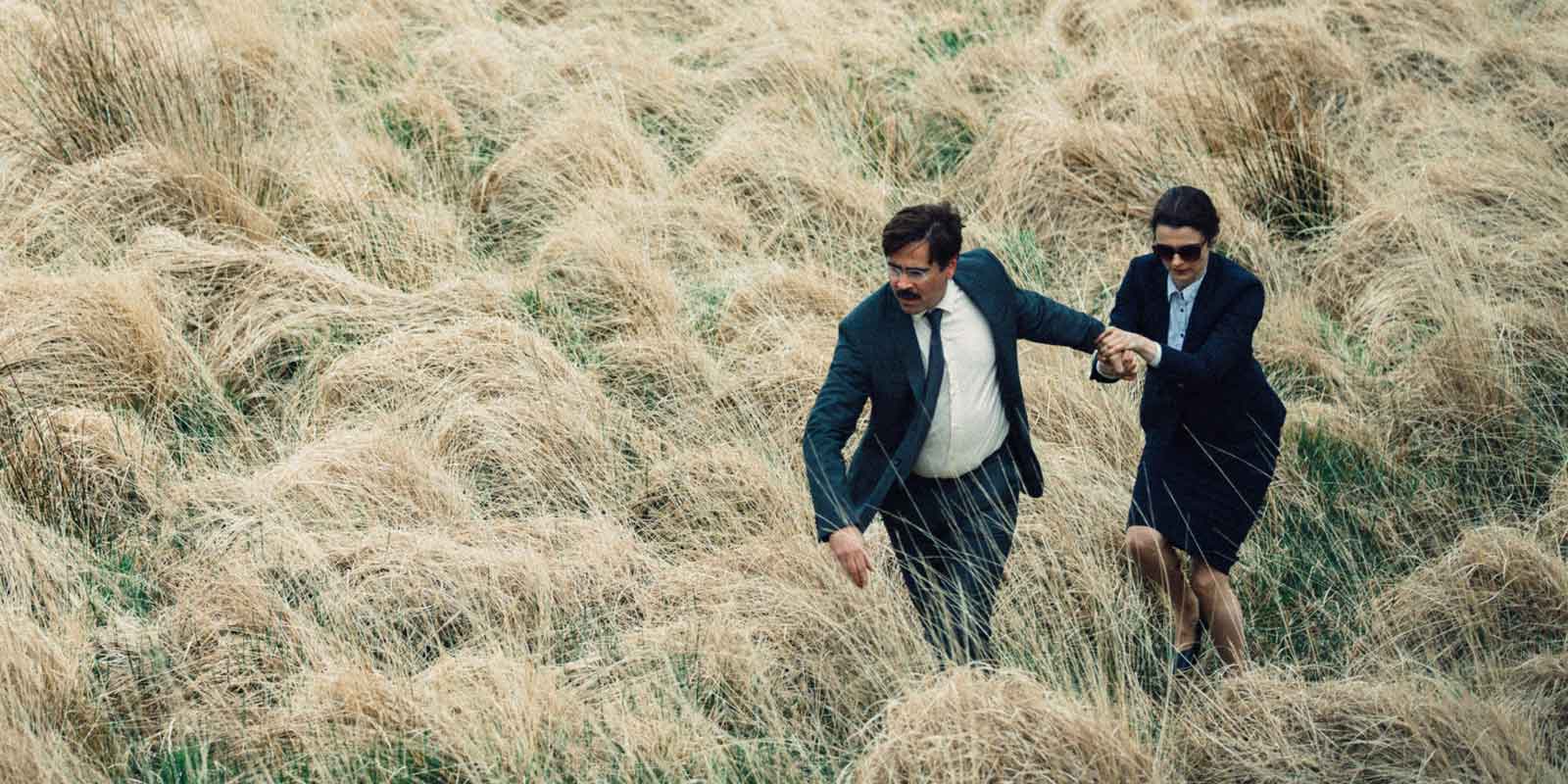 Stars: Colin Farrell, Jessica Barden, Rachel Weisz
Directed by: Yorgos Lanthimos
A unique movie about a near-future society obsessed with couples; viewing couples as the norm, as opposed to single people who are viewed as unproductive and undesirable. In that way, the film shows David (Colin Farrell), a newly single person who is transferred to the Hotel, a place where single people have just 45 days to find a suitable mate, and if they fail, they would be transformed into animals of their choice. While the film's original premise may not be everyone's cup of tea, The Lobster will prove a goldmine for people who are into a Kafkaesque, absurdist mentality, or anyone looking for an idea-driven experience.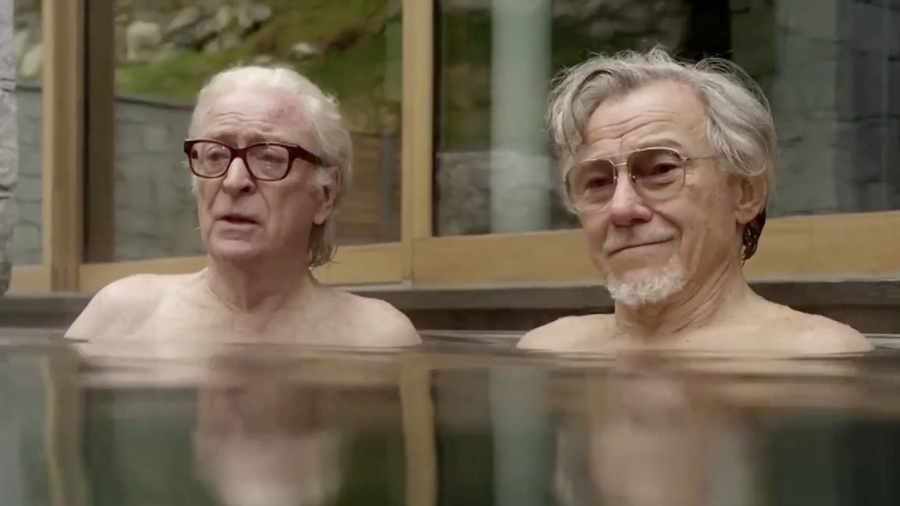 Stars: Harvey Keitel, Michael Caine, Paul Dano, Rachel Weisz
Directed by: Paolo Sorrentino
Youth is a film about Fred Ballinger (Michael Caine) a famous composer vacationing at a resort in the Swiss Alps with his friend Mick (Harvey Keitel), an accomplished filmmaker, and his daughter Lena (Rachel Weisz). While Fred shuns his work (including an opportunity to play for the Queen of England) and muddles himself in disillusionment, Mick works fervently on his final film, intended to be his life's crowning achievement. Their remaining time is spent intermingling amongst the guests and reminiscing upon their lives, their achievements, their failures and their undying yearnings. From writer/director Paolo Sorrentino (The Great Beauty), Youth is another charming work offering an array of eccentric characters and quirky scenarios, while also serving as a touching examination of age, wisdom and ultimately personal reckoning.
Stars: Alfred Molina, John Lithgow, Marisa Tomei
Directed by: Ira Sachs
Love is Strange is an even-handed drama about a Ben and George (John Lithgow and Alfred Molina), a loving couple who marry after 39 years of companionship, only to face a series of unexpected consequences of their decision. George is fired from his position as a music teacher, they're forced to sell their home, and they find themselves living separately with various friends and relatives. The story revolves largely around their time apart, as they struggle in their separation while creating unintended commotion in the lives of their hosts. It's a warm, wryly amusing and ultimately very touching film about the bonds of love and dedication. It may seem slow at times, but to watch it through to the end will lead you to realize how truly special it is.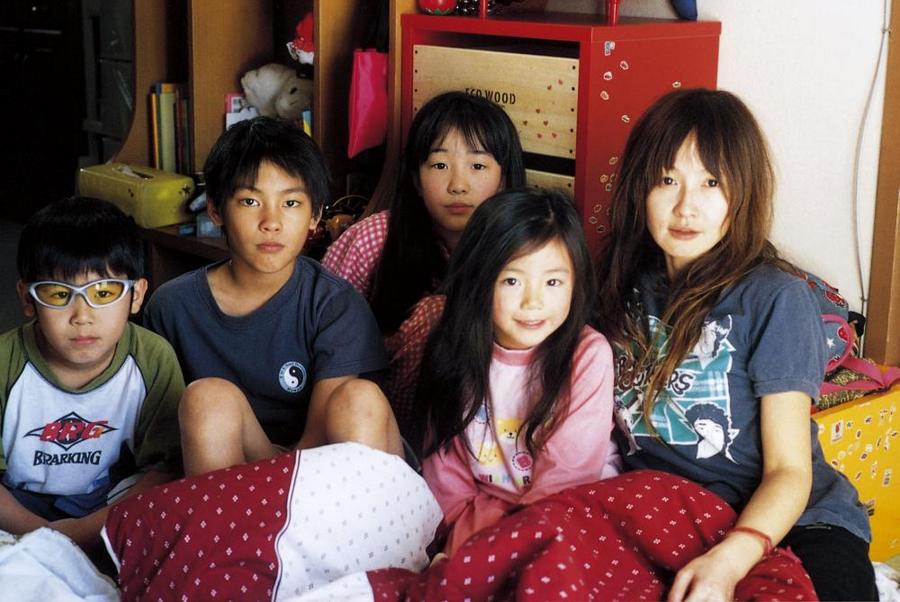 Stars: Ayu Kitaura, Hiei Kimura, Yûya Yagira
Directed by: Hirokazu Koreeda
A very touching film about Japanese children who are abandoned by their mother in their apartment and left on their own. It's movie that perfectly encapsulates the world of kids and its alignment with this story is both heartbreaking and joyful. Their innocence will make you smile from ear to ear until moments come where you will shed tears. This is a film everyone should have watched, it breaks my heart how little-known it is.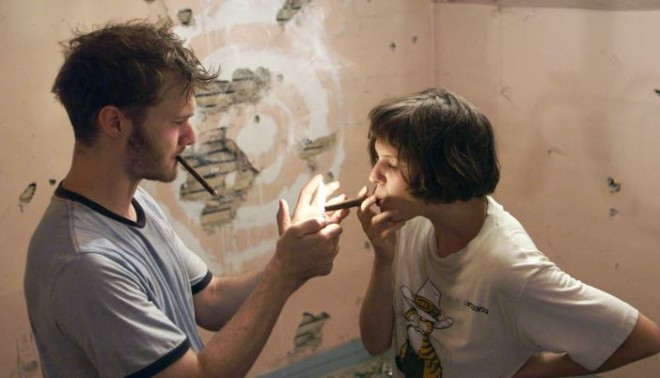 Stars: Jack Culbertson, Molly Carlisle, Rachel McKeon
Directed by: Colin Healey
This rough-hewn indie centers on Irene, the lead singer of an Austin punk band and all around mess of a human being. She's about to be kicked out of her band when she receives a call that her grandfather has passed away and left her his dilapidated row-house in Pittsburgh. Irene immediately takes off for Pittsburgh and begins drunkenly "renovating" the house, with the help of her equally lost cousin, Cam. The film is sparse on plot, but features a strong central performance by Rachel McKeon — if you've ever spent time around fellow Irenes, then you'll instantly recognize them in McKeon's portrayal of a charismatic but utterly irresponsible and unstable youth. The film also perfectly captures the ambiance and magical geography of Pittsburgh, PA, along with the aesthetic(s) of those living on the fringes of American culture. It was largely filmed in the city's Bloomfield neighborhood, and uses that area's cramped and colorful architecture to good effect.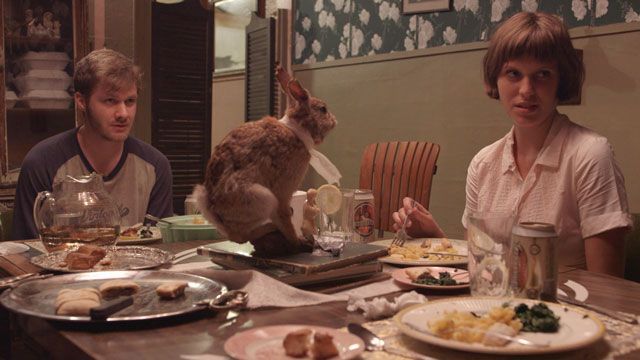 Stars: Emmanuelle Devos, Olivier Gourmet, Vincent Cassel
Directed by: Jacques Audiard
In my own wished-for parallel universe, French actors Vincent Cassell and Emanuelle Devos are voted the sexiest actors alive. I find them both transfixing and appealing in every role they've performed, and they are quite the pair here. Devos plays Carla, a put-upon assistant at a property management company. While good at her job, there is little room for her to advance her career, as she is one of the only women at her company and also has a hearing deficiency. Into her humdrum life walks ex-convict Paul (Cassell), who Carla hires as a personal assistant. It turns out that what Paul lacks in secretarial skills he makes up for in other ways. The first half of the film plays almost like a dark workplace comedy, before taking a dangerous turn towards psychological crime thriller. Overall, it's a dark and sexy character study of two mismatched outsiders who turn out to compliment each other perfectly.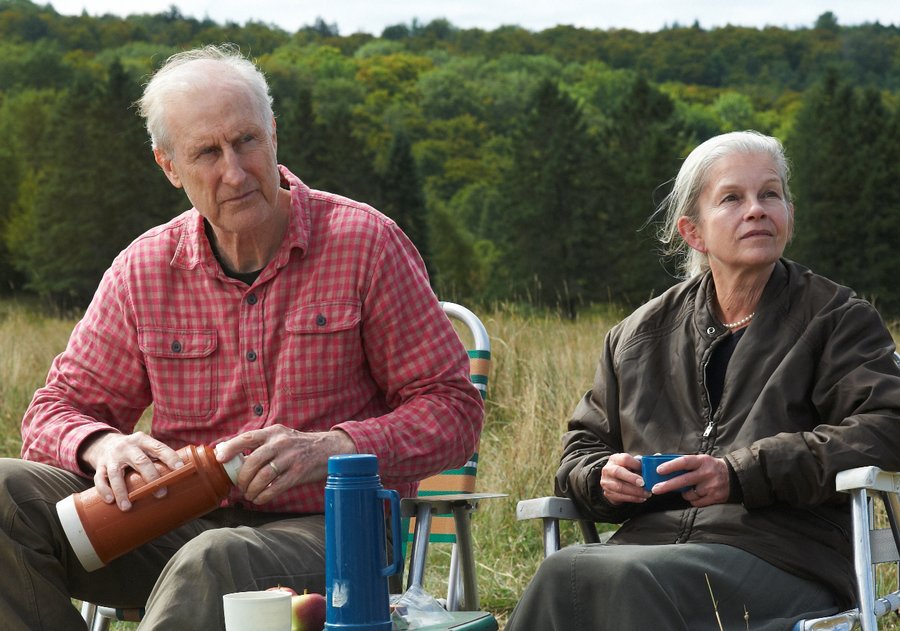 Stars: Geneviève Bujold, James Cromwell, Ronan Rees
Directed by: Michael McGowan
A slice-of-life true-story-based film on growing old and in love. When on his own land, Craig Morrison (played by James Cromwell) starts building a more convenient house for his ailing wife Irene (Geneviève Bujold), he is faced with crippling bureaucracy. The state gives him the choice between stopping the construction or going to jail, while he is witnessing his wife's health deteriorating even further. The act of going against the system brings out both how beautiful his relationship with his wife is, as well as his own resilience in this moving, insightful drama.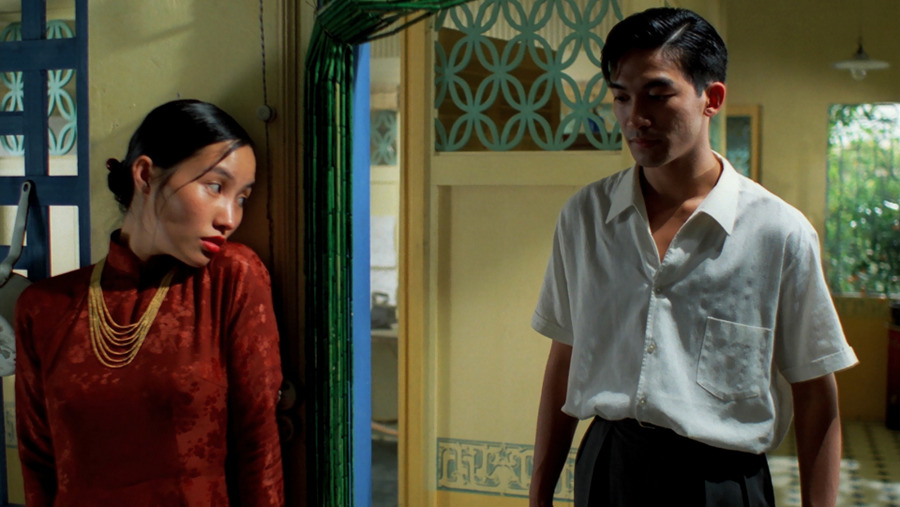 Stars: Man San Lu, Thi Loc Truong, Tran Nu Yên-Khê
Directed by: Anh Hung Tran
Warm, enchanting, poetic and delicate, this is an almost silent film about a poor Vietnamese girl who goes to work for a well-off family in Saigon. The film follows her experiences as she grows but is also very focused on the nature around her, and the beautiful little details of this nature, which the young girl seems attuned to and curious about. The feelings in the film come more from the excellent visuals rather than the plot itself.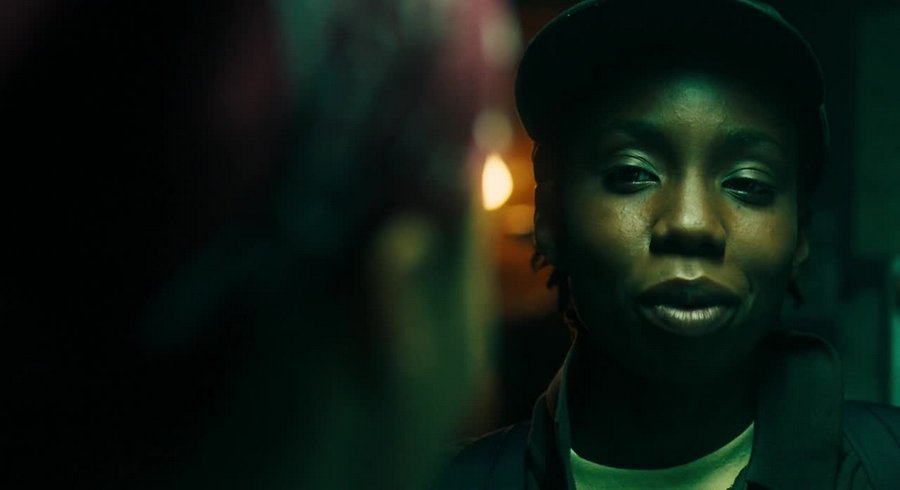 Stars: Aasha Davis, Adepero Oduye, Kim Wayans
Directed by: Dee Rees
A beautiful and subtle masterpiece exploring the life of Alike, a teen in Brooklyn navigating her identity as a gay black girl. Caught between the traditional world of her family and the butch and sexual world of her friend who has already come out, director Dee Rees allows the audience to see the trials and tribulations of Alike's attempts to be comfortable and sure of herself.  It's a moving and raw coming-of-age story with many characters in the film being quite lovable and relatable making it easy for the viewer to become attached.
Stars: Daniel Auteuil, Juliette Binoche, Maurice Bénichou
Directed by: Michael Haneke
Beginning with a great opening shot of townhouse on a side street in Paris, only ti discover that the shot is actually from a video sent to Anne and Georges Laurent (Juliette Binoche and Daniel Auteuil). The married couple who live in that house have no idea who sent the video. More videos appear and events unfold. I can't say much more about this film without ruining it, it's definitely one of those films better enjoyed if you go into it not knowing a lot. Directed by Michael Haneke who won the Cannes Best Director Award for it.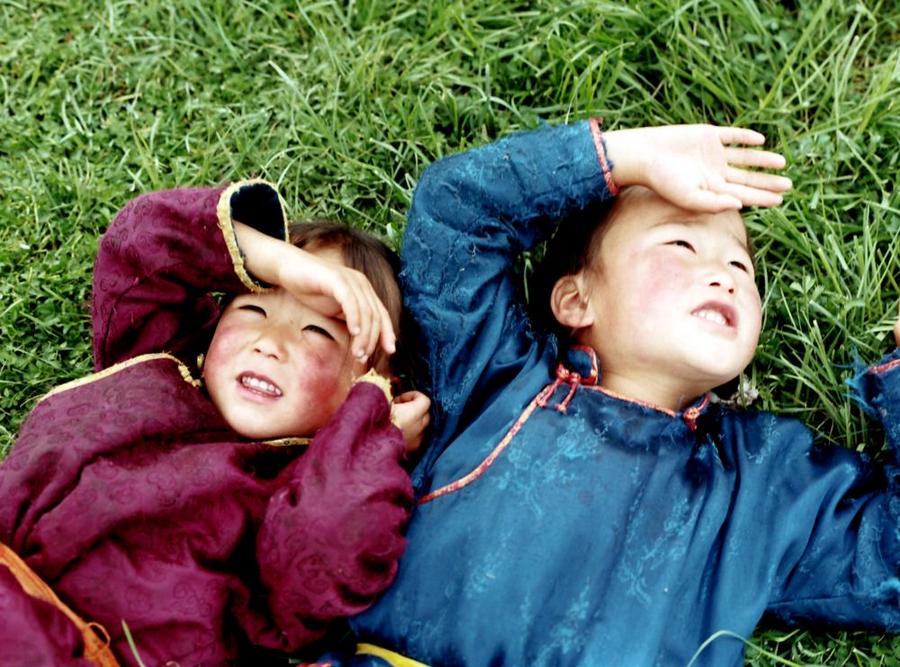 Stars: Batchuluun Urjindorj, Buyandulam Daramdadi, Nansal Batchuluun
Directed by: Byambasuren Davaa
Vivid, sweeping landscapes surround the simple beauty of a Mongolian family navigating the pressures of globalization while still practicing their traditional nomadic lifestyle. Ostensibly it's about the charming, captivating relationship that forms between a young girl, Nansal, and a dog that she finds. However, the magic of this slow, enthralling film is that it captures the brilliance of familial relationships and power of culture and stories through this simple backdrop. And it is a simple film; everything you can learn from this film comes through its gentle storytelling that invites you to recognize the beauty and profundity that exists in everyday lives.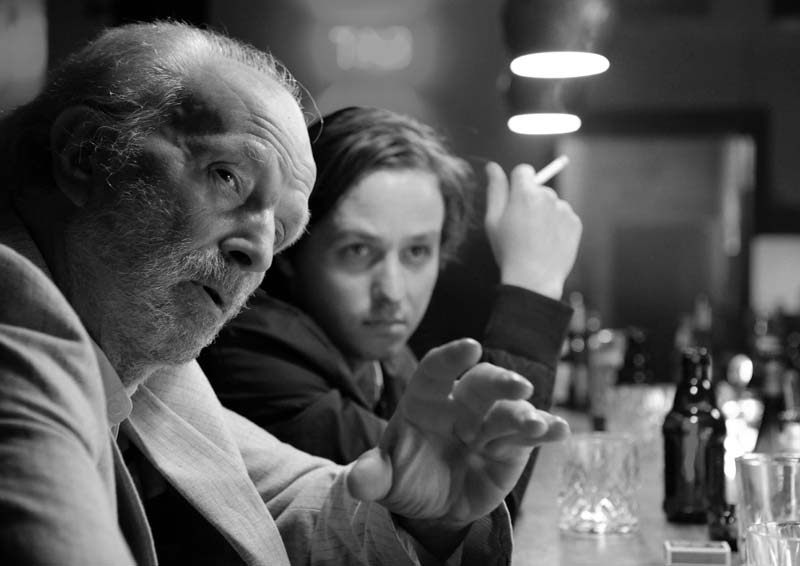 Stars: Justus von Dohnányi, Katharina Schüttler, Tom Schilling
Directed by: Jan-Ole Gerster
A black and white movie, A Coffee in Berlin is an early Woody Allen reminiscent film with a great emphasis on the emotions it handles.  It flows naturally, telling the story of Niko, a young college dropout in a period of his life where he has to face loneliness and lack of money and success. He goes from observing the people of Berlin to first realizing he is becoming a stranger to them and then lastly deciding to do something about his life. It's a whimsical German film with a lot of heart, as much of a tribute to youth as it is a tribute to the city of Berlin.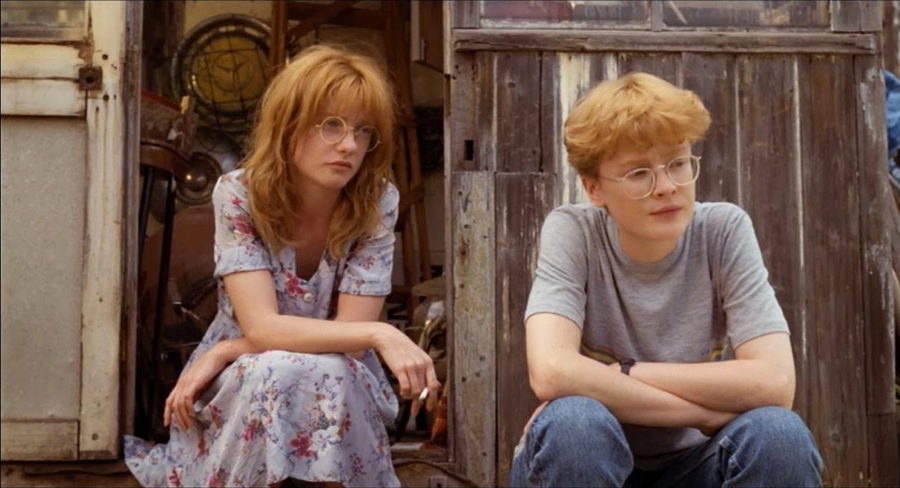 Stars: Alison Steadman, Claire Skinner, Jim Broadbent
Directed by: Mike Leigh
Equal parts touching and comical, this portrait of a working-class family in a suburb just north of London features twin daughters who couldn't be more different—the brainy and good-natured Natalie, and her sneering, layabout sister Nicola. Written and directed by Mike Leigh (Another Year, Happy-Go-Lucky) expect the slow, dreamy representation of British society from one of the country's best and most renowned directors.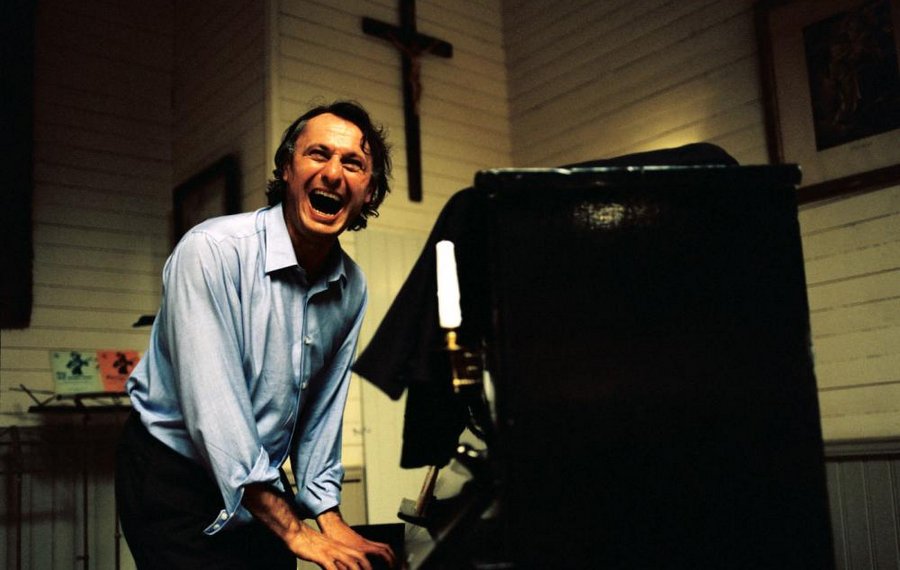 Stars: Frida Hallgren, Helen Sjöholm, Michael Nyqvist
Directed by: Kay Pollak
A Swedish film about a world-famous conductor who suddenly interrupts his career to return alone to his childhood village in Norrland. It doesn't take long before he is asked to come and listen to the fragment of a church choir, which practices every Thursday in the parish hall. "Just come along and give a little bit of good advice". He can't say no, and from that moment, nothing in the village is the same again. The choir develops and grows. He makes both friends and enemies. And he finds love. It's a wonderful movie about faith, values, and the exploration of one's spirit.
Stars: Bill Hunter, Paul Mercurio, Tara Morice
Directed by: Baz Lurhman
Strictly Ballroom is an energetic, fun and hilarious movie. Baz Lurhman does an incredible job telling the story of a rebellious young dancer who just wants to dance his own steps in the face of conformity. When he finds an inexperienced yet determined dance partner it's the beginning of an unexpected love story like no other. This movie isn't like the usual rom-com, it has colour, vitality and passion. It's a Moulin Rouge but with even more character, and the work that put Lurhman on the map for everyone.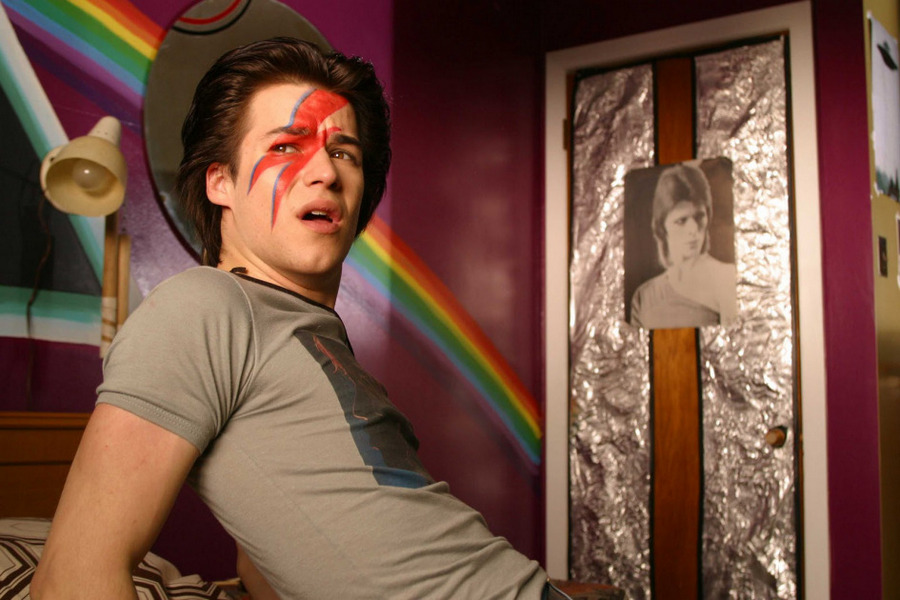 Stars: Danielle Proulx, Marc-André Grondin, Michel Côté
Directed by: Jean-Marc Vallée
C.R.A.Z.Y. is crazy good, so to speak. A portrait of a French-Canadian family in 70's Quebec that will knock your socks right off, it's the story of a boy struggling with his identity and his relationship with his father. Featuring a killer soundtrack (including but not limited to Bowie, Pink Floyd, Rolling Stones), it received Best Canadian Film in 2005 at Toronto International Film Festival. There are many things I would like to say about C.R.A.Z.Y. but I fear it's one of those films you enjoy best when you go into them not knowing much.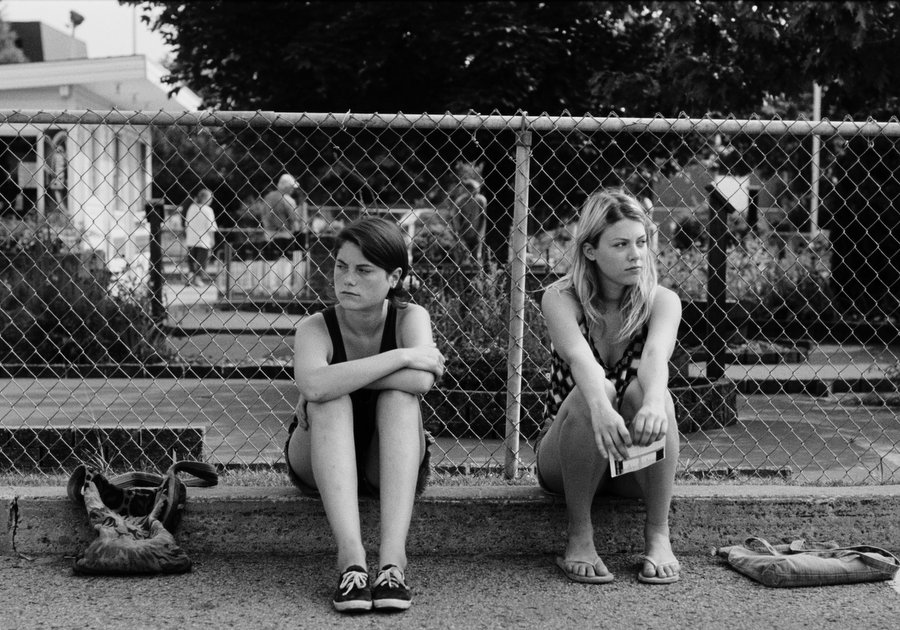 Stars: Julianne Côté, Luc Senay, Pierre-Luc Lafontaine
Directed by: Stéphane Lafleur
Nicole is 22, just out of college, and adrift during her first summer as an "adult." Tu Dors Nicole ("You're Sleeping Nicole") is a French-Canadian take on the late coming-of-age story. Nicole spends most of the summer is her small, sleepy Quebec town lounging around her parents house (they are gone for the summer), occasionally working at the local thrift store, trying to sleep (she's developed insomnia), and wandering aimlessly around town and the Quebec countryside with her best friend Veronique. The two are joined at the hip (as evidenced by how their bikes are always locked-up together) but the arrival of Nicole's brother and his bandmates threatens to upend the lifelong relationship between the two; because of this waning friendship Tu Dors has earned comparisons to films like Ghost World and Frances Ha which examine the complexities of young female friendships, particularly when one's identity is in flux. The film was shot on gorgeous Black & White 35mm film , adding to it's floating dream-like quality, and boasts a sweet and droll sense of humor. There are occasional touches of the surreal as well — my favorite running gag being the presence of the pre-pubescent Martin, a small boy whose voice has prematurely developed (the voice that comes out of his mouth sounds like that of a world weary 45-year-old) who attempts to woo Nicole with poetic insights such as, "the heart has no age." This film is a true hidden gem.
Stars: Jim Broadbent, Lesley Manville, Ruth Sheen
Directed by: Mike Leigh
This is a very nice movie about a lovely older couple named Tom and Gerri. It follows their lives for an entire year, as they work at their jobs, invite friends over for dinner, and work in their garden. They live modest but fulfilling lives, and they seem mostly happy and very much in love, a rarity in the movies. This probably sounds horribly boring to most people, but since Mike Leigh is the director, the film is instead a touching and realistic portrayal of love and how people spend their time together. We should all be so lucky as to live a life as charmed as the central couple in this film.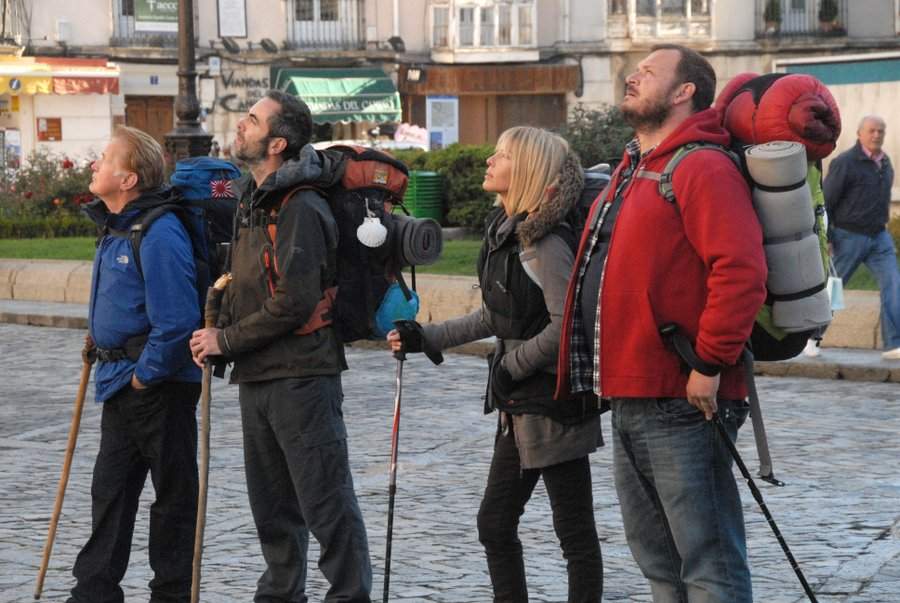 Stars: Deborah Kara Unger, Emilio Estevez, Martin Sheen
Directed by: Emilio Estevez
In "The Way", an American doctor, Tom (Martin Sheen), travels to Spain to identify the remains of his deceased son (Emilio Estevez, also writer/director) who has died while traveling "El Camino de Santiago", the famous pilgrimage across Northern Spain. Once there, Tom unexpectedly finds himself inspired to continue his son's journey, sprinkling his ashes along the lengthy expedition to the Cathedral of Santiago de Compostela in Galicia, home to the shrine of the apostle St. James the Great. Along the way Tom gains several unlikely traveling companions: a Dutchman (Yorick van Wageningen), a Canadian (Deborah Kara Unger) and an Irishman (James Nesbitt), each of whom has his/her own personal reasons for making the pilgrimage, with each adding various degrees of of drama and humor to the proceedings as well. A touching and inspiring film marred a bit by some unnecessarily roughly-hewn characterizations, but overall a pleasant experience with a warm feeling of adventure and camaraderie throughout.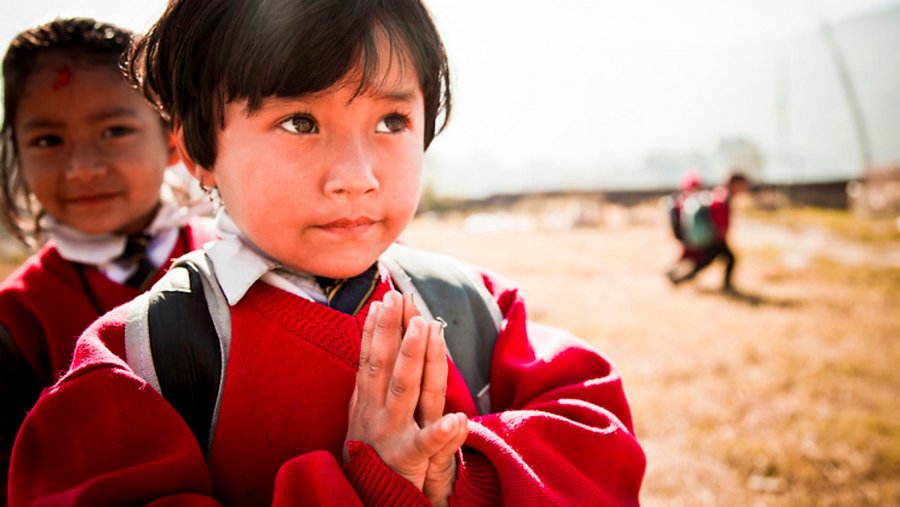 Stars: Amina, Arindol Bagchi, Azmera
Directed by: Richard E. Robbins
A documentary about girls and young women in developing nations around the world facing and confronting a myriad of cultural pressures and injustices. The personal stories of nine girls are written by celebrated female writers from their individual countries (spanning The Americas, Africa and Asia), recreated in dramatic fashion by director Richard Robbins, and narrated by famous actresses including Cate Blanchett and Meryl Streep. Despite the often horrific nature of the girls' hardships (slavery, rape, forced marriage, etc.), the film is an uplifting testament to the power of hope and determination, and a strong advocate for education as the key to advancement for young women the world over. It's an important cinematic achievement and an undeniably necessary educational experience.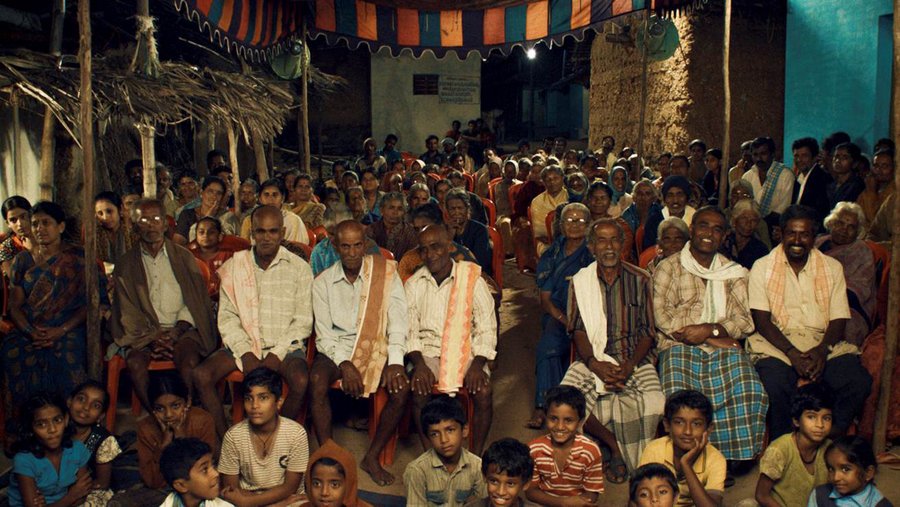 Stars: Abhishek H.N., Channegowda, Thammegowda S.
Directed by: Raam Reddy
Thithi is a 2015 Kannada film from India that begins with the death of 101-year old Century Gowda, and follows his family as they prepare for his funeral celebration 11 days later. The story-line focuses on 3 generations of his descendants, as his son, grandson and great-grandson are caught up in individual dramas related to the impending funeral as well as their own personal aspirations. His son Gaddappa, an elderly wanderer, absconds with a traveling family of shepherds, his grandson Thammanna hatches an elaborate plan to claim the family land for himself, and his great-grandson Abhi becomes enamored by a young shepherd girl whom he pursues doggedly. Filmed using non-professional actors recruited from villages in the southern Karnataka state of India, Thithi is a humorous and enjoyable portrait of life in a rural part of South Asia rarely seen by the world-at-large. As a realistic slice-of-life, the film gives the viewer an outsider's glimpse into not just the lifestyle of many residents of rural India, but also their elaborate customs and rituals related to death according to Hindu tradition. Thithi is the type of film that moves at its own deliberate pace, but ultimately provides a winning experience in both its storytelling and its cultural significance.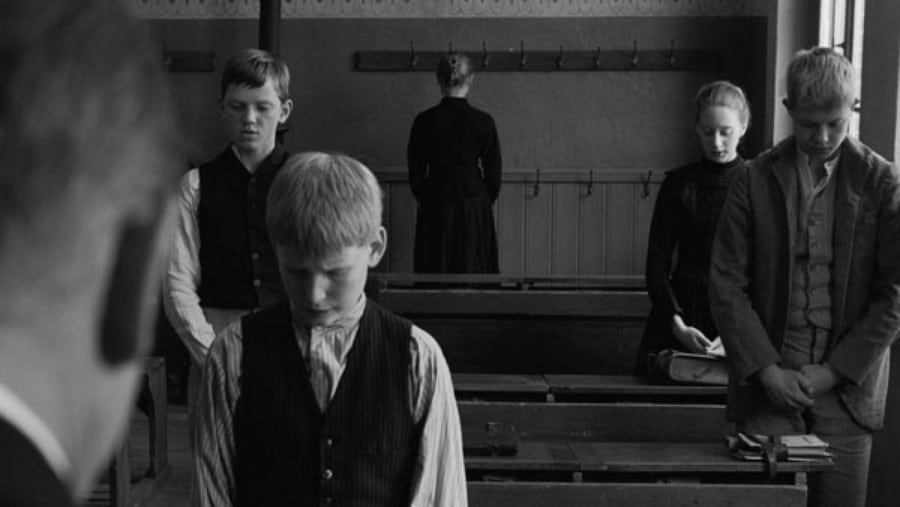 Stars: Christian Friedel, Ernst Jacobi, Leonie Benesch
Directed by: Michael Haneke
This 2009 Palme d'Or winner is filmed beautifully in black and white by Michael Haneke. In equal parts mysterious and disturbing, it is set in a northern German village in between 1913 and 1914 where strange events start to happen seemingly on their own. The people of the village, who feel as if they were punished, try to investigate it as the events start affecting them one by one. As they speculate on who is behind the acts that never stop, the film unfolds its slow but captivating plot. A brilliant and unique movie.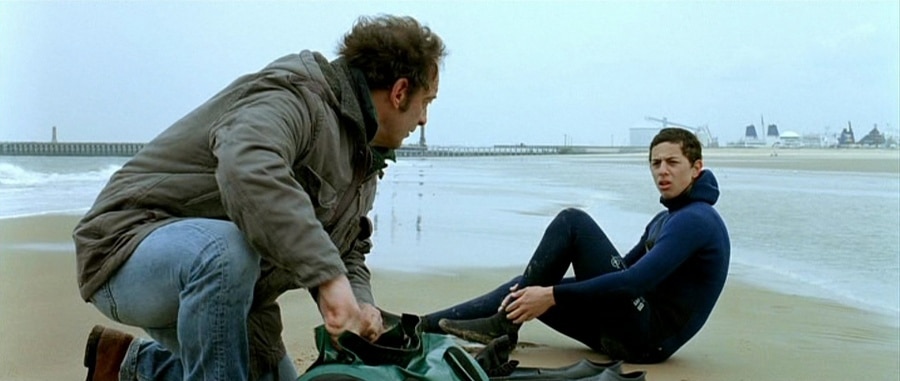 Stars: Audrey Dana, Firat Ayverdi, Vincent Lindon
Directed by: Philippe Lioret
A Kurdish-Iraqi immigrant runs into serious immigration problems as he tries to immigrate from France to England in order to be reunited with his girlfriend. Eventually he begins to train in swimming, in an attempt to swim the channel between France and England. Welcome is a gripping tale of tolerance as well as relationships between locals and immigrants. It also gives a great look into the shortcoming of the European immigration system, and will have you crying by the end of it, no question.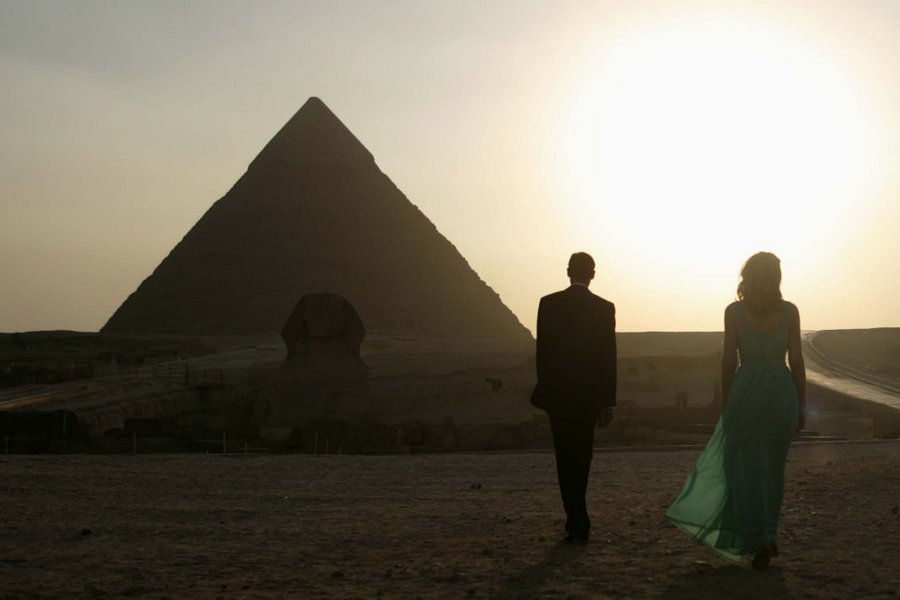 Stars: Alexander Siddig, Elena Anaya, Patricia Clarkson
Directed by: Ruba Nadda
This movie depicts such an understated, beautiful love story. The cinematography around Cairo also made it beautiful to look at. It fully swept me away. Juliette (wonderfully played by Patricia Clarkson) travels to Cairo to meet her husband when she learns that he is blocked in Gaza and can't meet her. Instead, he sends his friend Tareq to keep her company. As Juliette falls in love with the city, she also finds herself falling for Tareq, and him for her. A slow, composed and mature movie, Cairo Time is a love tribute to the city of Cairo and a celebration of great performances.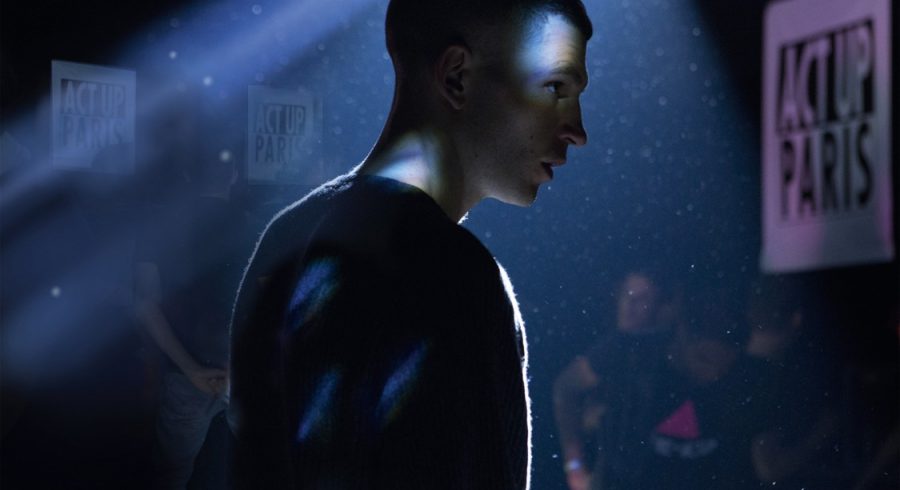 Stars: Adèle Haenel, Arnaud Valois, Nahuel Pérez Biscayart
Directed by: Robin Campillo
BPM is centered around AIDS activist in the early 90s in Paris representing the French branch of the advocacy group ACT UP. In a time where information about AIDS was as limited as access to the appropriate medicine, activists were divided into groups depending on their preferred methods of shaking up the system. Some wanted to express their anger at it while others tried to maneuver within it. But themselves being HIV positive for the most part, they shared a common sense of urgency and passion towards the cause. BPM is a beautiful yet honest portrayal of these activists, a movie as full of life and emotion as the people it portrays.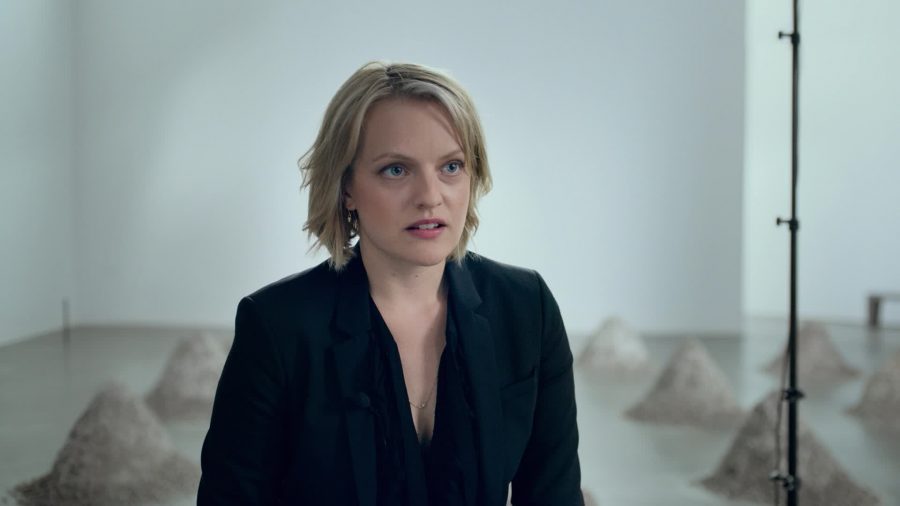 Stars: Claes Bang, Dominic West, Elisabeth Moss
Directed by: Ruben Östlund
The Square is a peculiar movie about a respected contemporary art museum curator as he goes through a few very specific events. He looses his wallet, his children fight, the art he oversees is does not make sense to an interviewer… Each one of these events would usually require a precise response but all they do is bring out his insecurities and his illusions about life. These reactions lead him to very unusual situations. A thought-provoking and incredibly intelligent film that's just a treat to watch. If you liked Force Majeure by the same director, The Square is even better!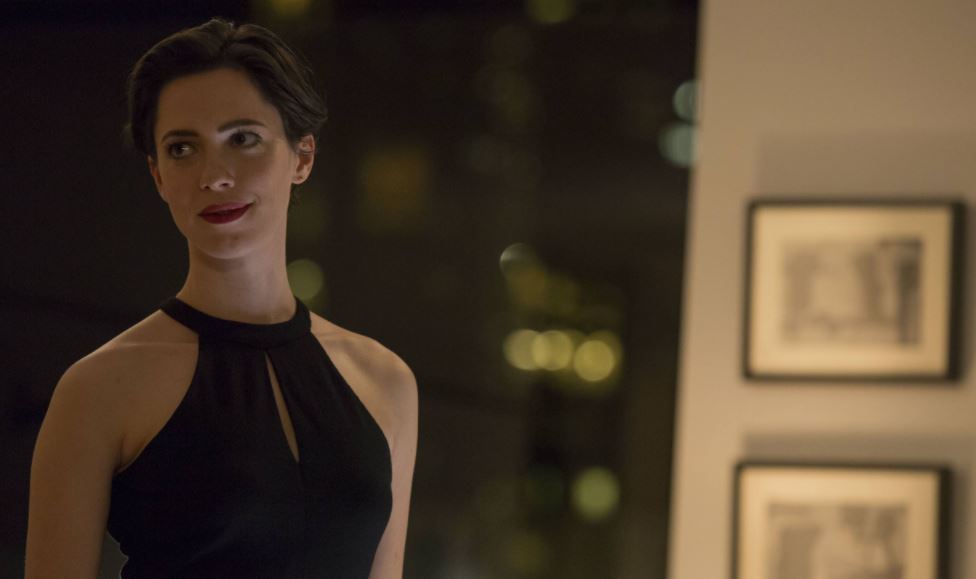 Stars: Jason Bateman, Joel Edgerton, Rebecca Hall
Directed by: Joel Edgerton
The Gift is Joel Edgerton's directoral debut, a twisted and smart thriller that sneaks up on you where you least expect it. He also stars in it as Gordo, a friend from the past that enters a new couple's life (played by Jason Bateman and Rebecca Hall) and brings a secret that has been hidden for decades. A very "movie" movie, it has enough in it that's original and enough that's not to make for a very enjoyable 100 minutes.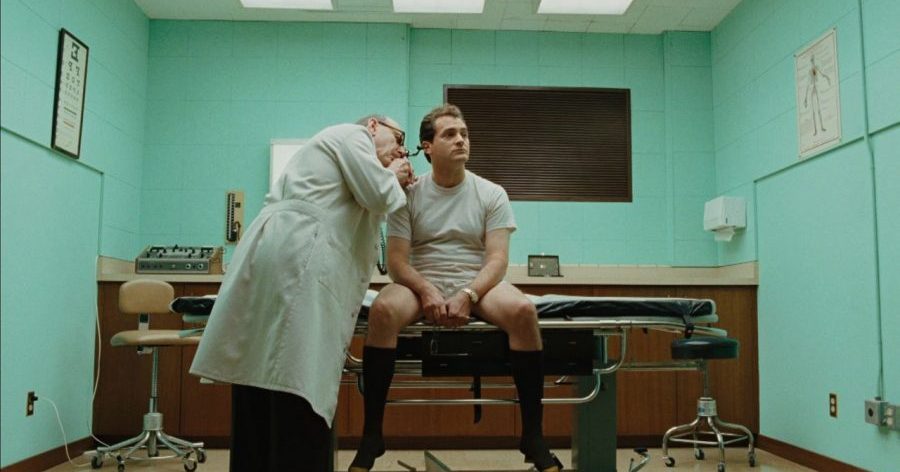 Stars: Michael Stuhlbarg, Richard Kind, Sari Lennick
Directed by: Ethan Coen, Joel Coen
A Serious Man is an almost inexplicable and philosophically dark comedy from the Cohen Brothers. Its protagonist,  Larry, is a professor at a quiet university whose wife decides to leave him for one of his more successful colleagues.  His unemployed brother moves into the couch and both of his kids are acting out. He starts a quest for meaning and clarity within his Jewish community.  The movie's aesthetics and comedy will appreciated by all Cohen Brothers fans. However, the intricacies and struggle of the protagonist will hit home for anyone who has had a religious upbringing: Jewish guilt, and by extension Catholic guilt (or any other religious guilt) are big themes here. An original, weird, hard to understand masterpiece. Other than the prologue, you'll feel like you have to watch it many times to understand it. Earned many nominations for the Oscars, including Best Picture.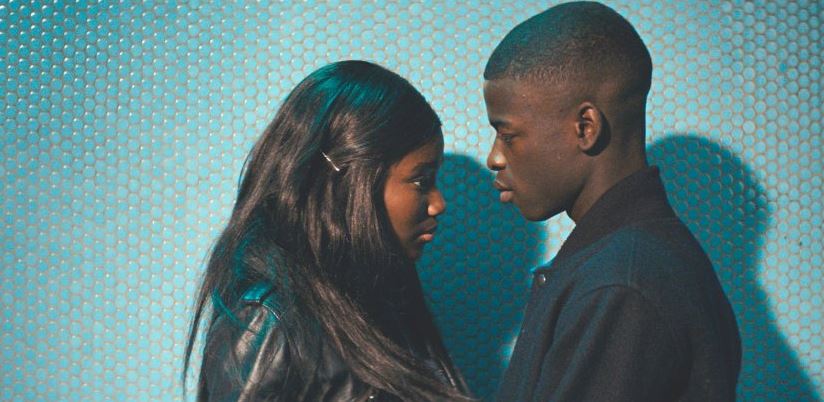 Stars: Assa Sylla, Karidja Touré, Lindsay Karamoh
Directed by: Céline Sciamma
An electrifying portrayal of a girl growing up in a poor Paris suburb. This coming-of-age story follows Marieme, a girl struggling in high-school who learns that she will be rerouted out of academia and onto a track where she will learn a trade. Frustrated by the news and fearful of an abusive elder brother, she finds solace in a gang of girls from her neighborhood. Initially she decides against joining them but does so at the prospect of pursuing a crush. Her new friends take her into the center of Paris and to a more violent and crime-driven lifestyle. An undeniably grim movie, Girlhood compensates with an amazing character study – themes of identity and adolescent need for belonging are at the center of a type of a story that rarely ever gets any attention.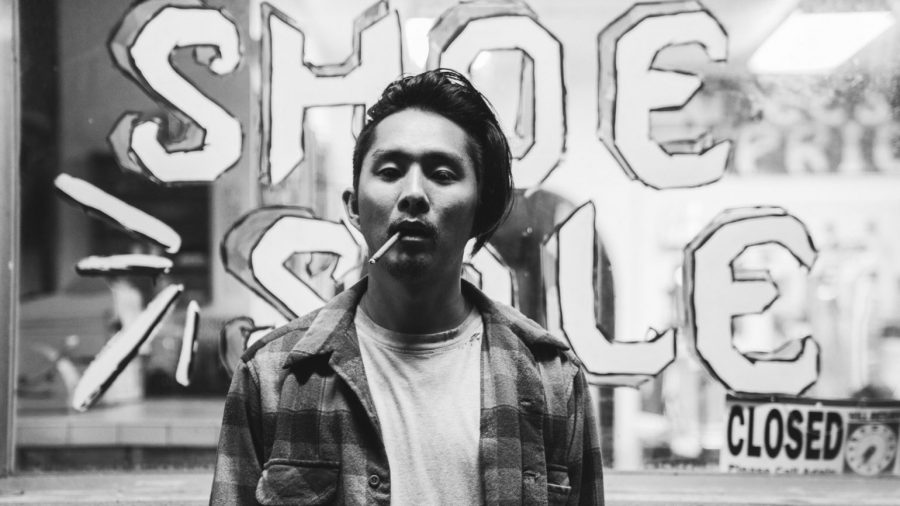 Stars: Curtiss Cook Jr., Justin Chon, Simone Baker
Directed by: Justin Chon
Two Korean-American brothers run their family's shoe store on the day of the 1992 LA riots. The day starts in their struggling business as they hang out with their friend – an 11-year-old African American girl by the name of Kamilla. The Rodney King verdict is announced and violence breaks out. Written, directed, and starring Justin Chon, it's a tight 94 minutes of impressive film-making that speaks volumes about America's intra-minority race relations. It's a work that elicits sympathy, and manages to uplift the violent event to a human level.  An amazing movie.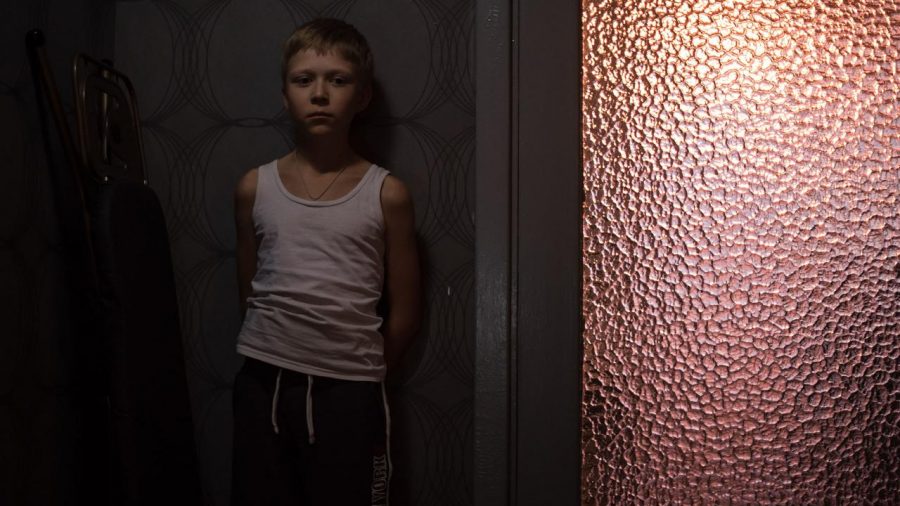 Stars: Aleksey Rozin, Maryana Spivak, Matvey Novikov
Directed by: Andrey Zvyagintsev
A masterpiece of social critique. The acting and directing are flawless. An Andrey Zvyagintsev film, it tells the story of a kid who disappears in the midst of his parents going through a divorce. Zvyagintsev is not subtle about anything here, his movie is incredibly purpose-driven and as such it is a sad and accurate depiction of a decaying marriage or a marriage that should have never happened. Eventually, and using the plot as a vehicle, it becomes a criticism of the current state of the Russian middle-class and society in general. An important and devastating character study.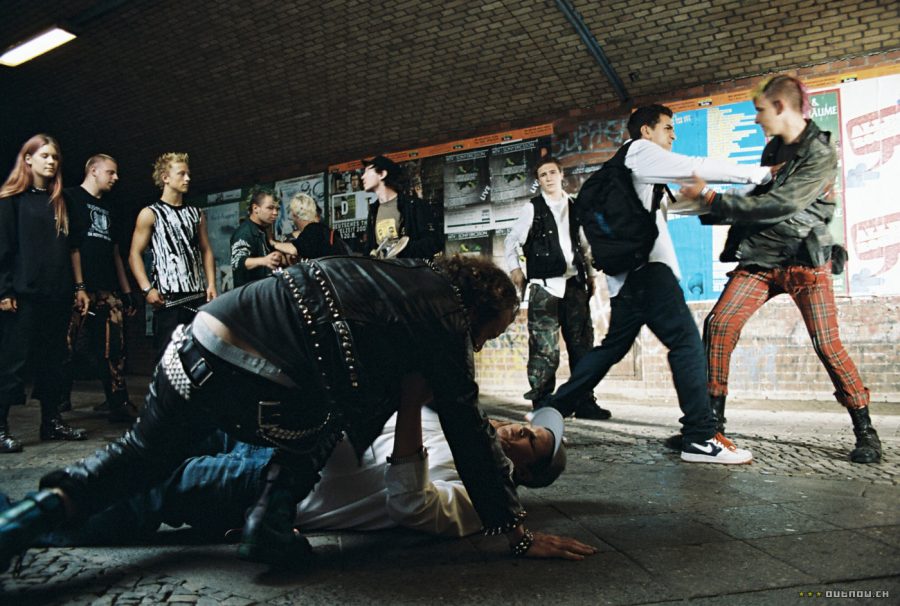 Stars: Frederick Lau, Jürgen Vogel, Max Riemelt
Directed by: Dennis Gansel
The Wave is a movie about manipulation, National Socialism and the authoritarian development at a German school. The well-liked teacher Rainer Wenger presents a social experiment to his students which quickly expands to a much larger scale. His experiment, named "Die Welle" (the wave), is part of a project week at the school about different forms of governments. During his pedagogical approach to the topic Wenger goes through an alarming process, which is fascinating to observe as a viewer. The screenplay is based on a Californian experiment "The Third Wave" from 1967 and its novel from 1981 which became a classic piece of literature in German-speaking countries such as Germany, Austria and Switzerland.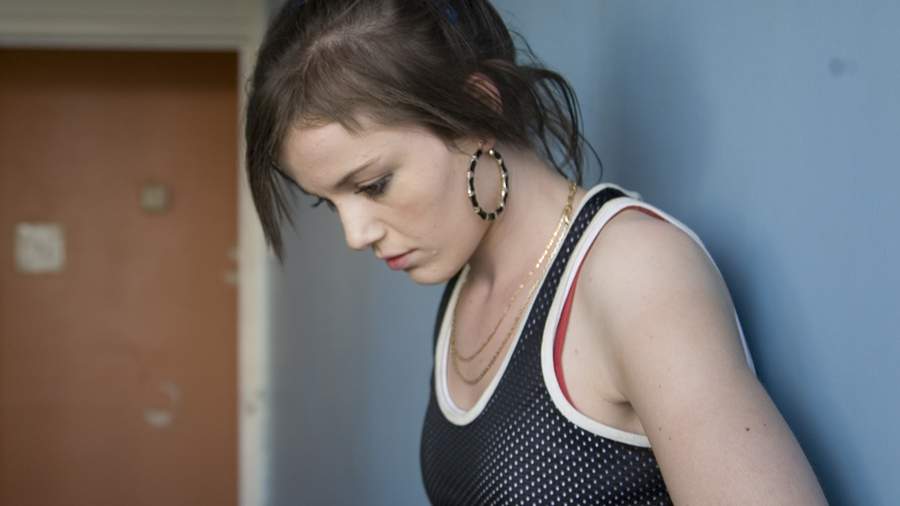 Stars: Katie Jarvis, Kierston Wareing, Michael Fassbender
Directed by: Andrea Arnold
A sincere portrayal of the gritty British working class life through the coming-of-age story of a girl who loves rap music and dancing to it. It features a stunning and powerful performance from newcomer Katie Jarvis who had no acting experience whatsoever, and who was cast in the street after she was spotted fighting. She plays Mia, a 15 year old teenager whose world changes drastically when her mother's new boyfriend (played by Michael Fassbender) turns his eyes to her. Don't watch this movie if you are looking for a no-brainer, definitely do watch it if you are interested in films that realistically portray others' lives and let you into them.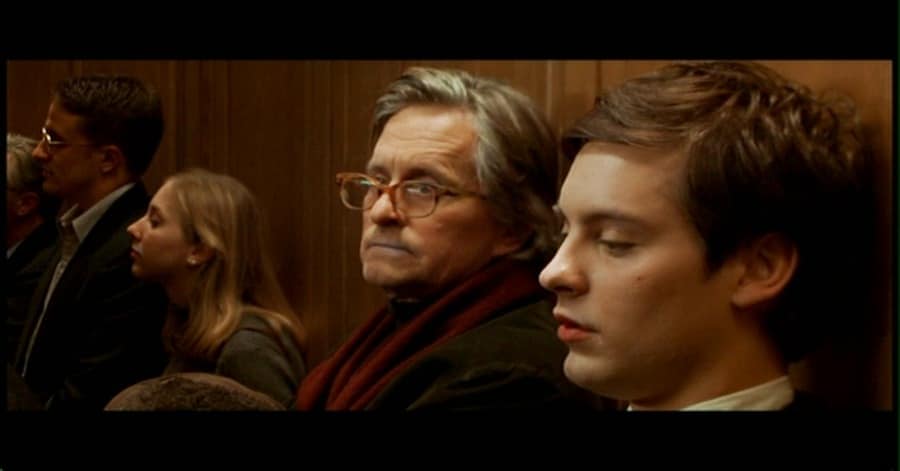 Stars: Frances McDormand, Michael Douglas, Tobey Maguire
Directed by: Curtis Hanson
Michael Douglas plays Grady Tripp, a craggy, lovable English professor struggling to finish the follow-up to a very successful first novel. It has taken him 7 years, and it's an obvious metaphor for his ridiculous life. The character navigates various tragicomic dilemmas with a stellar supporting cast including Frances McDormand, Tobey Maguire, and Katie Holmes. His editor is Robert Downey Jr. and his nemesis is Rip Torn. Bob Dylan wrote the theme song. How do you not love this movie? It's one of those films that feels like a warm, cozy house (despite the fact that it takes place in a Pittsburgh winter), and it's a great blend of humor and drama.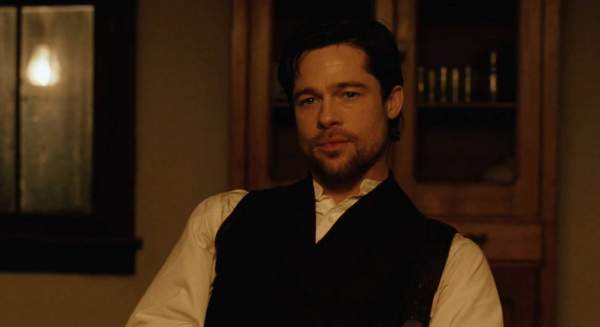 Stars: Brad Pitt, Casey Affleck, Sam Shepard
Directed by: Andrew Dominik
Robert Ford is an aspiring gangster who idolizes Jesse James, leader of the notorious James gang. When that admiration reaches a level where it can transform to challenge and resentment, he starts considering the unthinkable. The cast is excellent- Brad Pitt, Casey Affleck, Sam Rockwell, Jeremy Renner, Sam Shepard, Paul Schneider, and Garret Dillahunt. Brad Pitt delivers an amazing performance which truly captures the presence that Jesse James brought to a room, one that seemed to overcome those around him. In addition the soundtrack is superb, one of the most memorable I have ever heard. This is a very unique, thrilling, and well-shot movie, it is easily one of the most underrated films of the past 10 years.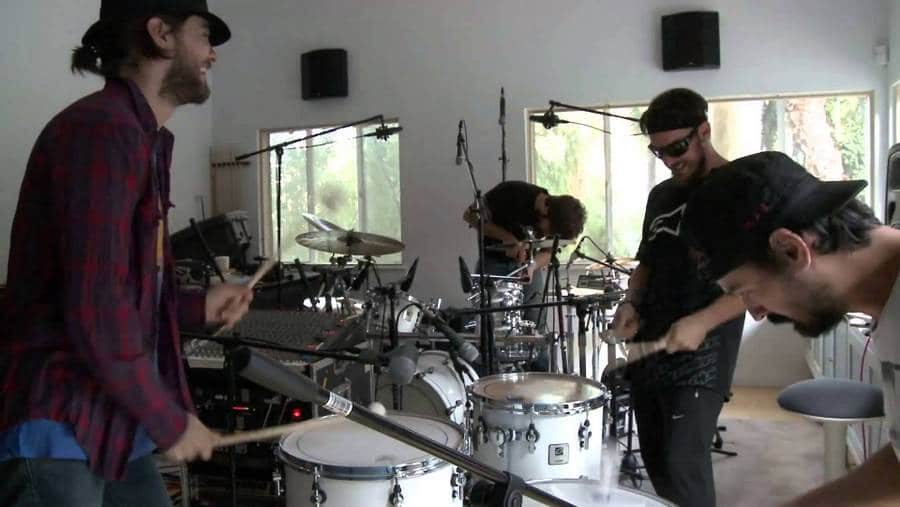 Stars: Jared Leto, Shannon Leto, Tomo Milicevic
Directed by: Jared Leto
Telling harsh truths about the music industry, this documentary gives intimate access to singer/actor Jared Leto and his band Thirty Seconds to Mars as they fight a relentless lawsuit with record label EMI whilst recording their third studio album "This Is War." Opening up his life for the camera during months of excruciating pressure, he reveals the struggles his band must face over questions of art, money and integrity.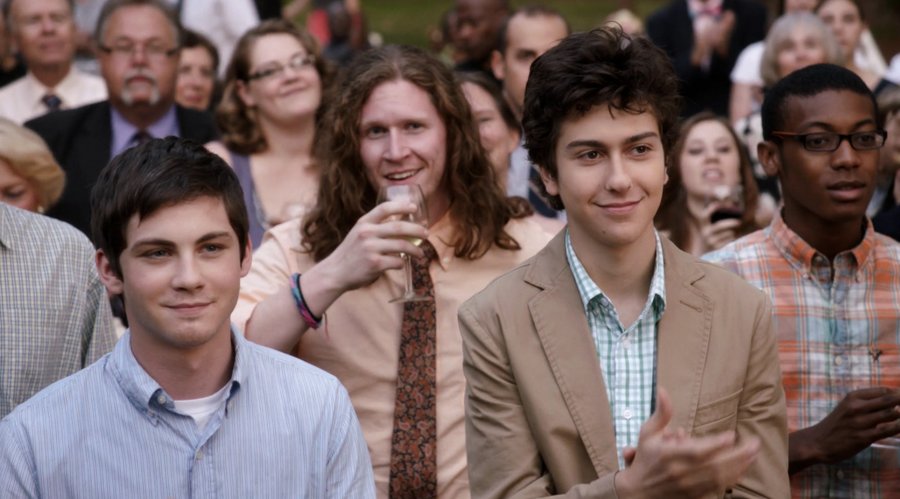 Stars: Greg Kinnear, Jennifer Connelly, Lily Collins
Directed by: Josh Boone
A beautifully intertwined love story showing the ups and downs of a father, his ex-wife, and their children experiencing love. The film weaves the three love stories of the different generations seamlessly and leaves you caring deeply about the characters. It has an amazing soundtrack added to fantastic acting that will make you feel as though you are living the same experiences as the quirky, screwed up family. It's a movie for anyone in the mood for a romantic comedy with a little more substance than your average rom com.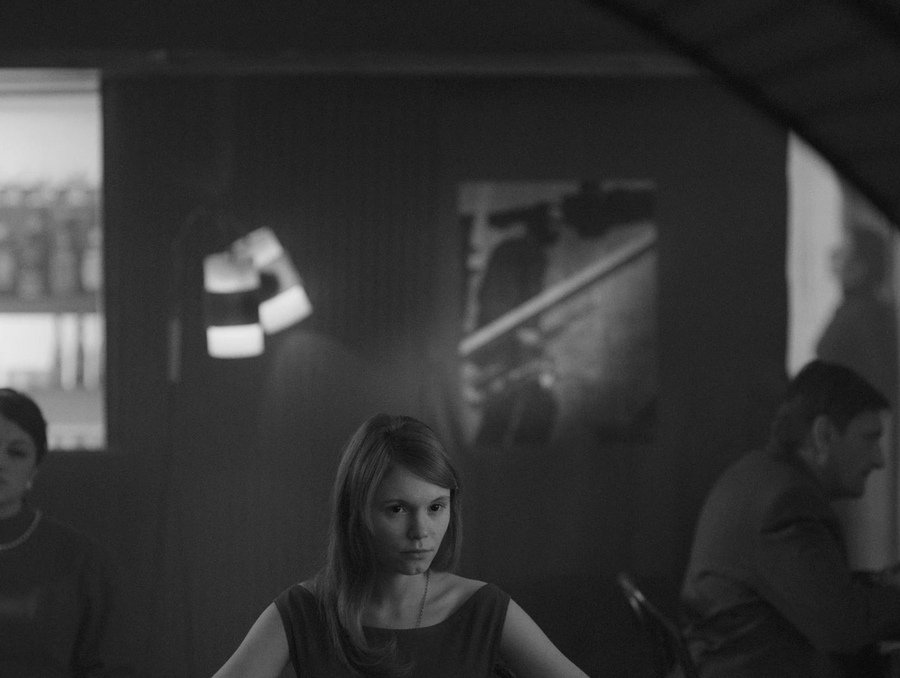 Stars: Agata Kulesza, Agata Trzebuchowska, Dawid Ogrodnik
Directed by: Paweł Pawlikowski
Ida, the 2015 Academy Award for Best Foreign Language Film, is a stark black & white drama set in the early 60's about a young Polish nun-to-be and her bawdy Aunt Wanda searching for the truth behind her family's demise at the hands of the Nazis. What initially comes off as a painfully slow sleep-inducer pretty quickly evolves into a touching and lively contrast between the two lead characters; one virtuous and pure, the other boorish and hedonistic. Their journey is equal parts amusing, insightful and heartbreaking, with Ida's personal exploration of self playing out as a remarkably humanistic affair. The cinematography by Lukasz Za and Ryszard Lenczewski is particularly striking, each shot a work of art in it's own right. Logging in at just 82 minutes, the entire story whizzes by in a flash. The kind of film that will stay with you long after you've watched it.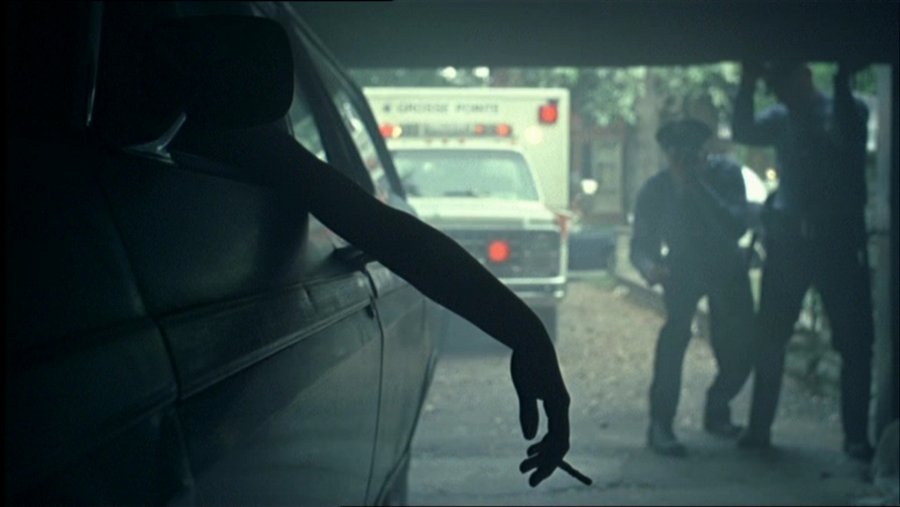 Stars: James Woods, Josh Hartnett, Kirsten Dunst
Directed by: Sofia Coppola
A group of male friends become obsessed with a group of mysterious sisters who are sheltered by their strict, religious parents after one of them commits suicide. Sofia Coppola does a great job taking the novel and turning it into a full featured movie. The movie is admittedly a bit slow, but it paints such a great picture into the characters lives and everyone around them, that your attention will quickly be turned to that. The casting is spot on and even though it may seem like a very dark subject matter, the film is very enjoyable to watch no matter your taste in movies.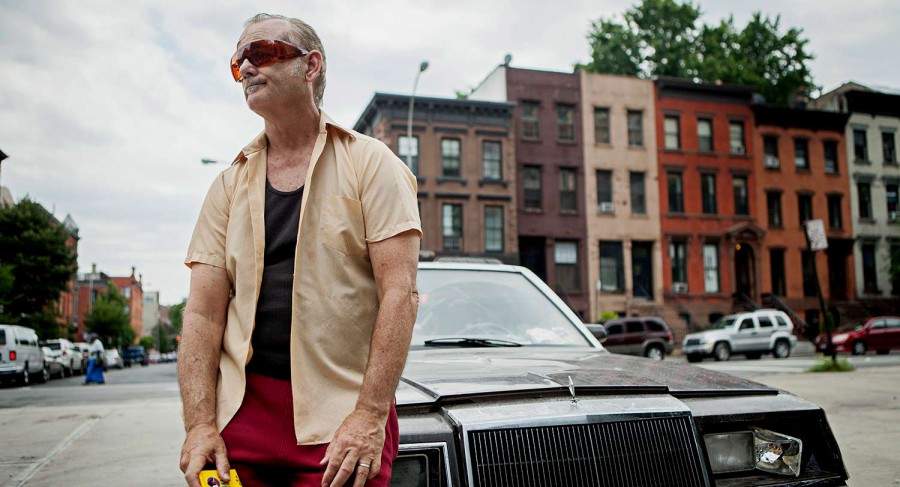 Stars: Bill Murray, Melissa McCarthy, Naomi Watts
Directed by: Theodore Melfi
In this comedy/drama, Bill Murray plays an aged, dispirited war veteran named Vincent who openly disdains most people and gives little attention to anything beyond alcohol and horse racing. Living a life of solitude in Brooklyn, Vincent's life takes a turn when a young single mother (Melissa McCarthy) and her son Oliver move in next door, with Vincent eventually agreeing to watch over Oliver when Maggie is at work. Murray is perfectly unpleasant in his darkly comic role, as his relationship with Oliver evolves despite his own misgivings, providing young Oliver (Jaeden Lieberher) with the fatherly/grandfatherly presence he desperately needs. Though somewhat formulaic, St. Vincent rises above expectations by way of great dialogue, favorable performances from all of the leads, and an unbelievably touching finale that will really melt your heart. Much better than you probably expect—definitely check this one out.