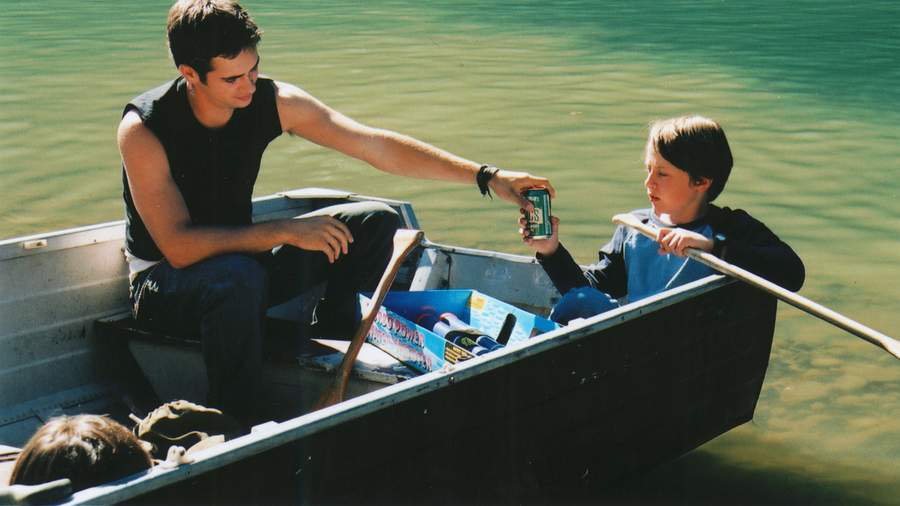 Stars: Rory Culkin, Ryan Kelley, Scott Mechlowicz
Directed by: Jacob Aaron Estes
A bully (Josh Peck) is lured into a plot of revenge. The bullied victim (Rory Culkin), his brother and their friends then see the bully's human side, and learn that revenge often comes with a greater price than imagined. Talented teen actors give fantastic performances in this absorbing and impactful coming-of-age tale, with a real moral compass and ability to demonstrate multi-sided characters.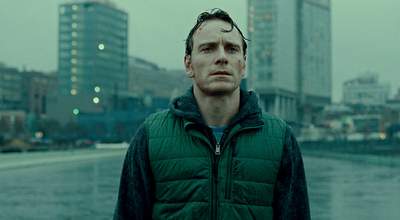 Stars: Carey Mulligan, James Badge Dale, Michael Fassbender
Directed by: Steve McQueen
A devastating depiction of sexual addiction, featuring Michael Fassbender in one of the most remarkable acting displays of the entire year. His performance is nearly matched by Carey Mulligan as his wayward sister, whose intrusion into his lifestyle sets the central conflict of the story in motion. To sex what Requiem for a Dream was to drugs, this is NOT a film to be viewed in any sort of mixed company (note the NC-17 rating). Director and renowned British artist Steve McQueen continues his ascension toward filmmaking royalty, in follow-up to his extraordinary 2008 feature Hunger (also starring Fassbender).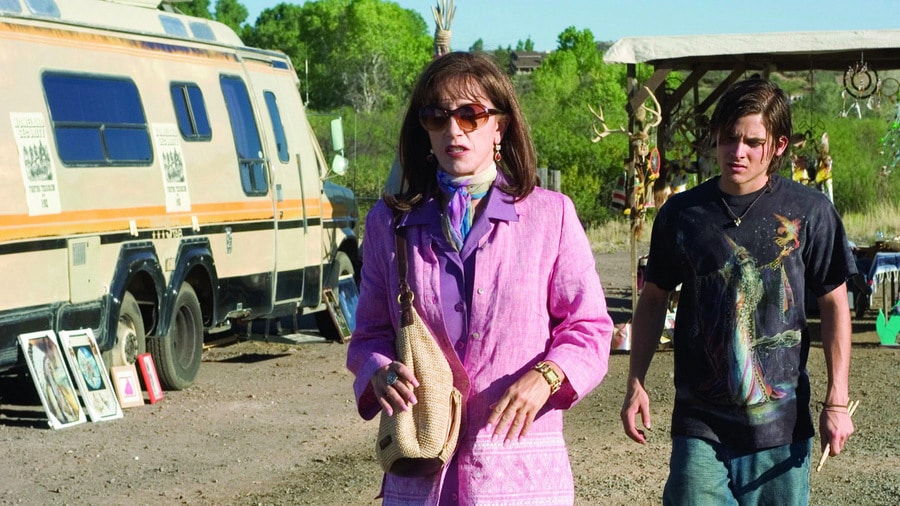 Stars: Felicity Huffman, Fionnula Flanagan, Kevin Zegers
Directed by: Duncan Tucker
Bree (Felicity Huffman) is an uptight transwoman who gets a phone call from her long lost son who is in trouble. She does not tell him she is his father but bails him out of jail and they end up on a long road trip to LA. Bree's high strung conservative personality intersecting with a wild young man and people they meet along the way leads to some comical situations. Felicity Huffman's performance is excellent. It is enjoyable to watch the characters develop over the film.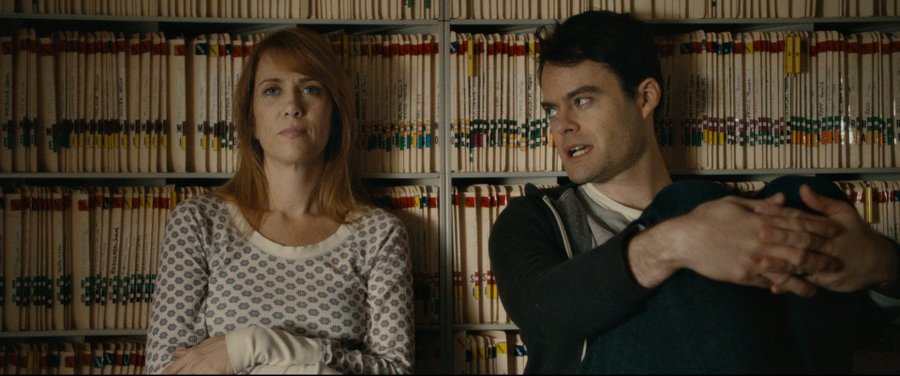 Stars: Bill Hader, Kristen Wiig, Luke Wilson
Directed by: Craig Johnson
Do not go in to this film expecting a traditional comedy, or anything you've previously known Hader and Wiig for. The Skeleton Twins is more of a beautiful, deep drama than it is a comedy – although it will produce many laughs. Due to unusual events, estranged siblings Milo and Maggie (Bill Hader and Kristen Wiig) reunite after years and attempt to repair their fractured relationship, despite their own individual misgivings. A very bittersweet and touching film starring two actors showing impressive range and versatility as their characters seek to rediscover the childhood friendship and camaraderie they had lost many years earlier. Again, don't expect a traditional comedy, but an honest display of the complexities of sibling relationships and how conflict, compassion and understanding fits into it all. Really left me with a soft spot in my heart.
Editor's note: we are only tagging this film as a drama.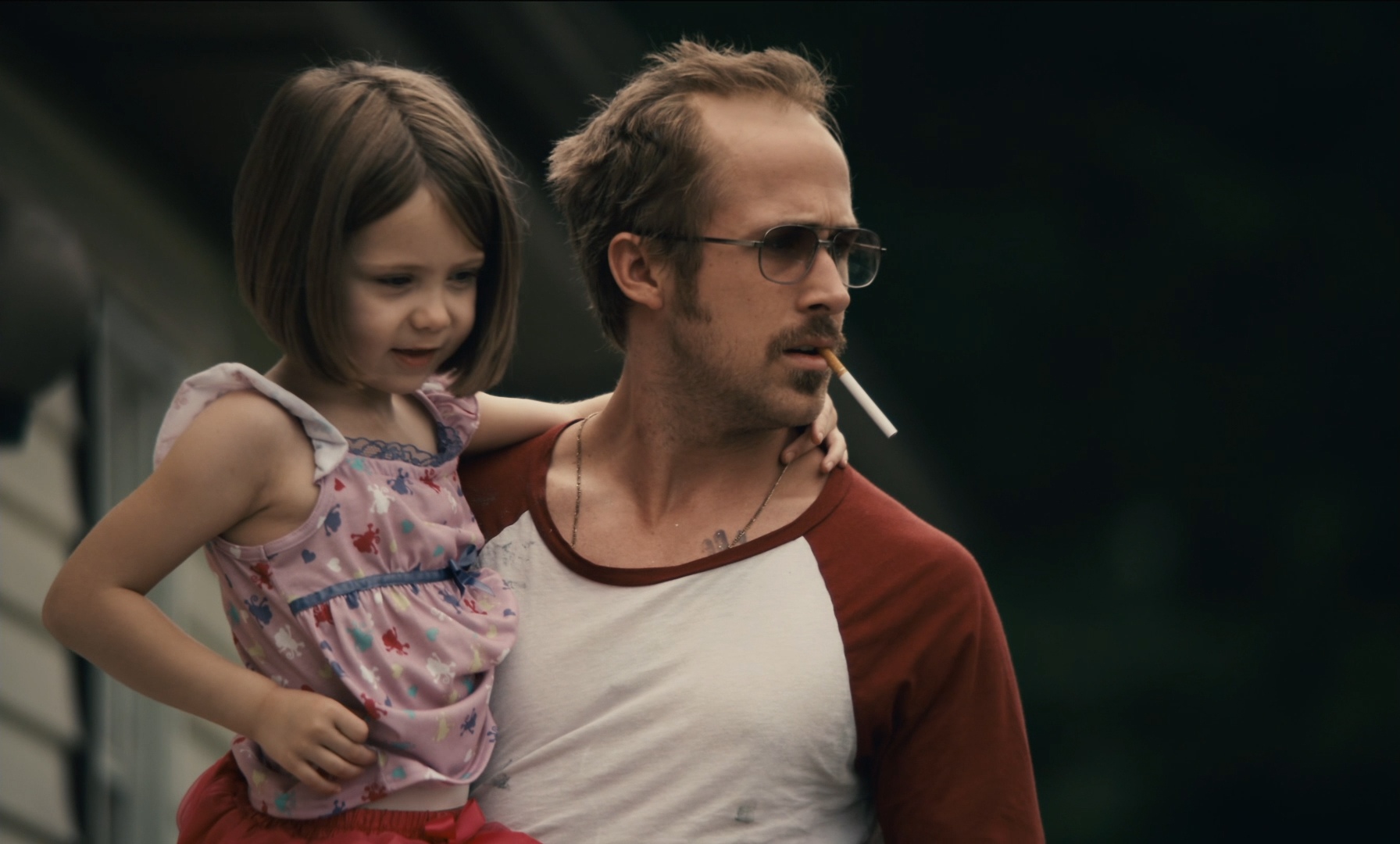 Stars: John Doman, Michelle Williams, Ryan Gosling
Directed by: Derek Cianfrance
A heart-breaking examination of a decaying shell of a once-bright marriage, this sad and erotic story uses juxtaposition between happy flashbacks and the grim reality of an ordinary and dull life. This film features electrifying performance from Michelle Williams and Ryan Gosling, who seamlessly combine tenderness, rage, lust and sadness. This is a guaranteed tear-jerker, so make sure you've brought your Kleenexes!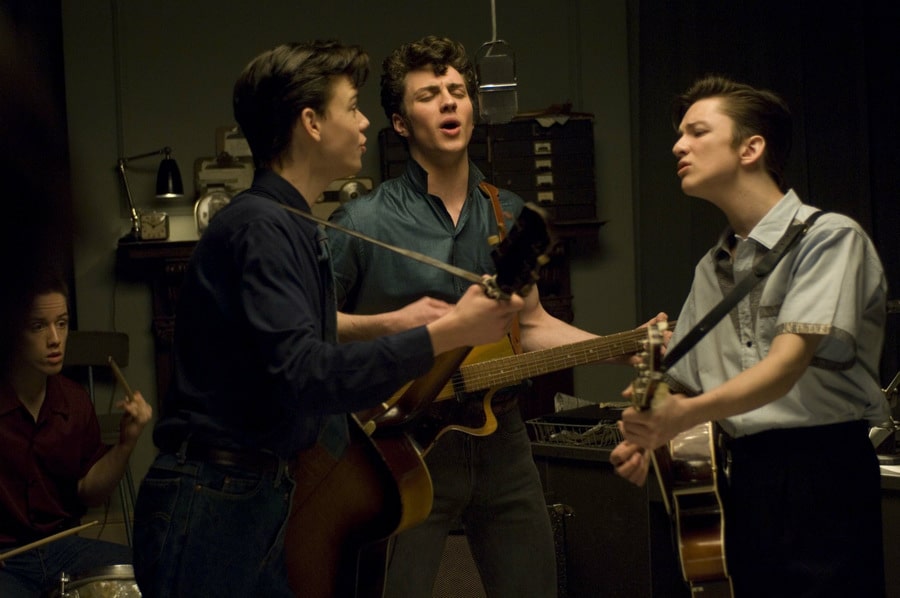 Stars: Aaron Taylor-Johnson, Anne-Marie Duff, Kristin Scott Thomas
Directed by: Sam Taylor-Johnson
In a different change of pace, this biopic focuses on John Lennon's reckless adolescence and family life instead of his soon-to-be iconic music. It brings an epic rockstar many of us have known our entire lives down to a more relatable level. The young Aaron Taylor-Johnston gives a very angsty performance which feels a little over the top at times. Anne-Marie Duff does comes off too flirtatious for a newly formed mother-son relationship but Kristin Scott Thomas outshines them all with her steely demeanor.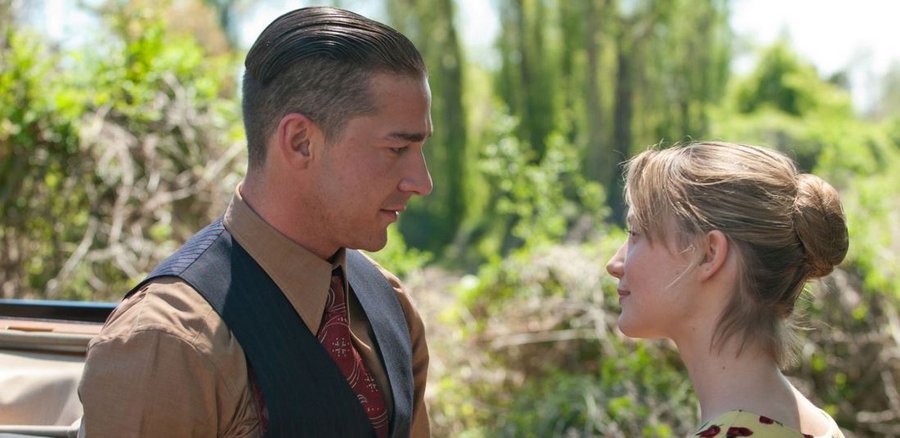 Stars: Guy Pearce, Shia LaBeouf, Tom Hardy
Directed by: John Hillcoat
Tom Hardy, Guy Pearce, Gary Oldman, Jessica Chastain, and Shia Laboeuf (the good Shia Laboeuf) all star in this true-story-based gangster tale. As a result, Lawless is cliché-free, fast, and violent – yet it doesn't take itself too seriously. Bootlegging Bondurant brothers live according to different rules, yet run a successful business during the prohibition era. When new authorities try to shut them down violently, each one of them has a way of dealing with it. The story runs very smoothly, and added to the perfect performances and great staging, Lawless becomes very entertaining, and a true pleasure to watch.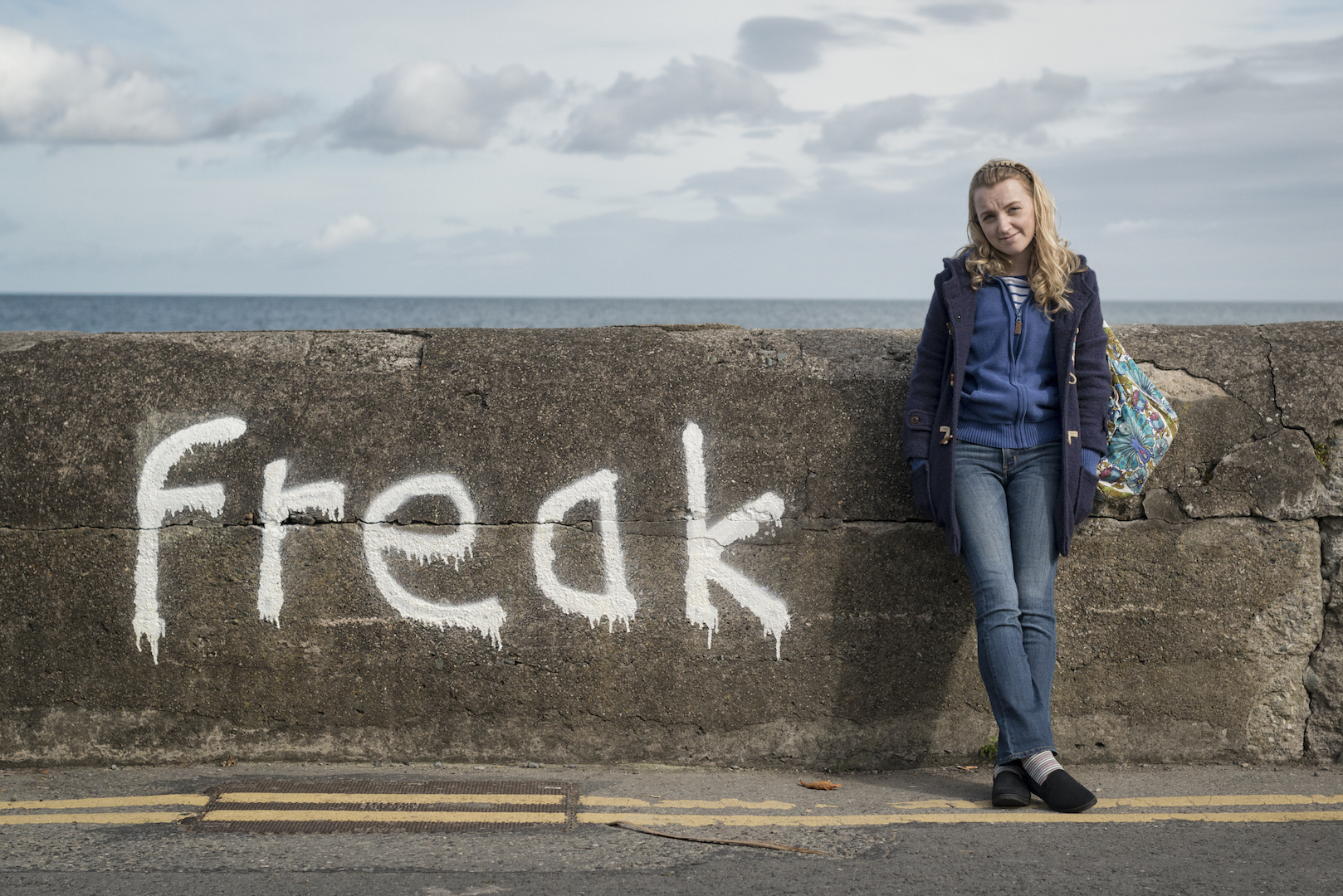 Stars: Evanna Lynch, Martin McCann, Michael Smiley
Directed by: Simon Fitzmaurice
Emily (Evanna Lynch), a strange, unique girl does not receive the long awaited letter from her father on her birthday. Sick of worrying, she decides to break away from home to visit him in the psychiatric institution where he stays. The plan requires the help of Arden (George Webster), a boy from school who is ready to drop everything and accompany her on a journey that quickly becomes as adventurous as it is heartfelt. In this film, director Simon Fitzmaurice take will take you on a trip through the beautiful Irish landscape to find nothing else but simple and true love.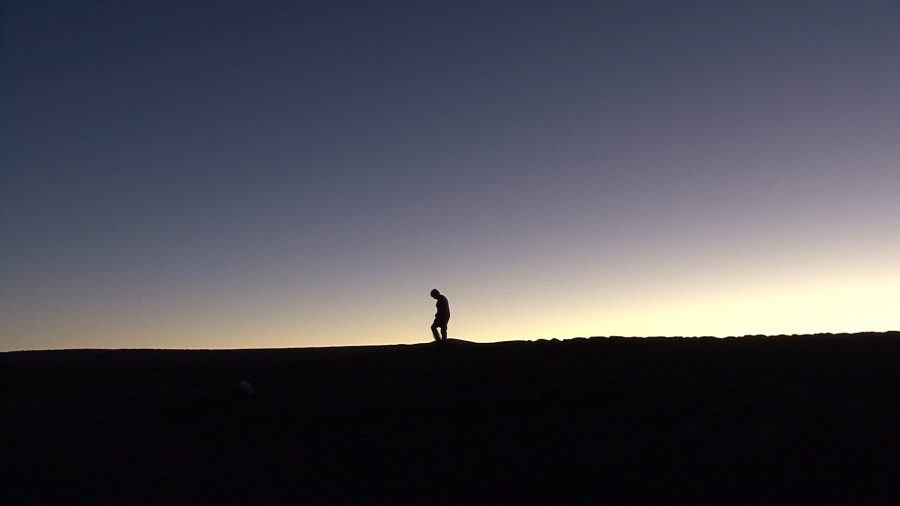 Stars: Gaspar Galaz, Lautaro Núñez, Luís Henríquez
Directed by: Patricio Guzmán
Nostalgia for the Light is a documentary about Atacama desert and the two activities that go on there: astronomers in ALMA space observatory examine the sky, and the relatives of murdered people dig the ground hoping to find their loved ones. The way the director compares these seemingly totally different topics (searching the sky and searching the sand) is pure poetry. It's a serious, but not depressing nor boring movie. All the interviewed people are amazingly relevant and have great insight. They made me feel like I want to get to know them personally. If you're looking for a detailed "for dummies" introduction about Chile, ALMA observatory or Pinochet's concentration camps, this movie is not for you. It's for viewers who want to learn to appreciate the beauty of life and history, and the surprising parallels they sometimes offer us.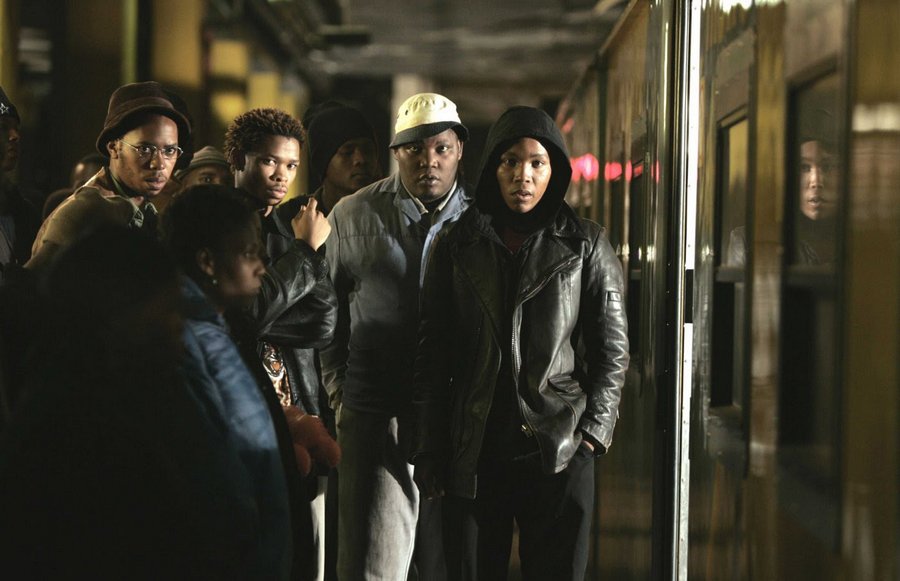 Stars: Israel Makoe, Mothusi Magano, Presley Chweneyagae
Directed by: Gavin Hood
Tsotsi, a delinquent from Johannesburg, South Africa, realizes after shooting a woman and stealing her car, that her baby is on the back seat. A movie with very few words but which manages to be extremely touching. As you witness the transformation of Tsotsi, through his increasing affection for the baby, you will be astonished by the amazing actor, who manages to communicate so many feelings through his sight. This film won the 2006 Academy Award for Best Foreign Language Film.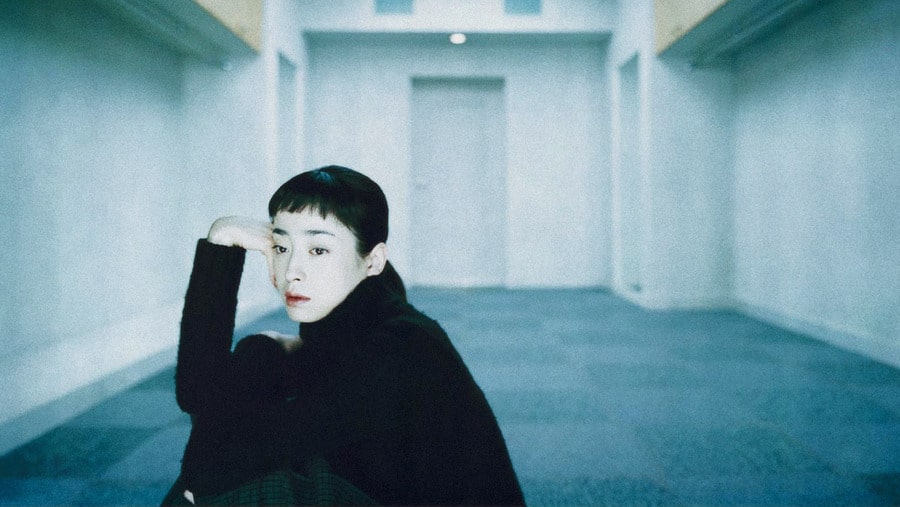 Stars: Issei Ogata, Rie Miyazawa, Shinohara Takahumi
Directed by: Jun Ichikawa
It shouldn't be a surprise to anyone that the mix of ideas and aesthetics that gave us Her has roots in Japan. Borrowing from the country's poeticism, attention to detail and just appreciation for beauty; Tony Takitani is Her's quiet and delicate elder brother-film, and one of the best this genre has to give. After spending a solitary childhood, a Japanese kid with the American name Tony grows up to be a successful technical illustrator. Without the time for the outside world or any luck with it, Tony indulges in his work and by extension his loneliness until he suddenly falls a distinctive young woman. Tony Takitani is a slow film, which quickly becomes a memorable experience due to its profound study of loneliness.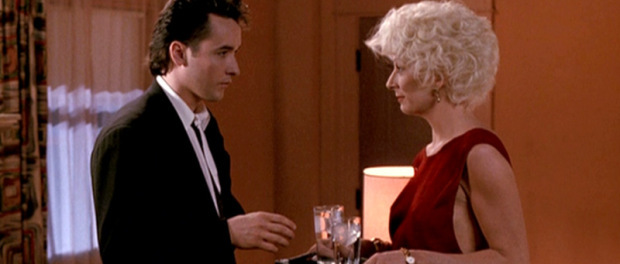 Stars: Anjelica Huston, Annette Bening, John Cusack
Directed by: Stephen Frears
In this neo-noir crime drama, John Cusack, Anjelica Huston and Annette Bening play a trio of con-artists in modern day (1990) California. Roy (Cusack) is a small-stakes hustler prone to swindling bartenders and drunken sailors for pocket money, while Lilly (Huston) plays his estranged mother who reappears in his life while working a series of horse track bluffs. Myra (Bening) notches in between the two of them as Cusack's boisterous yet conniving girlfriend, and the instant mutual dislike between her and Lilly sets the film's course of action in motion. It's a fun, edgy thriller that will leave you guessing up until it's shocking finale. Elevated immeasurably by Elmer Bernstein's old-fashioned, hard boiled music score, The Grifters is a real feather in the hat for both director Stephen Frears and producer Martin Scorsese.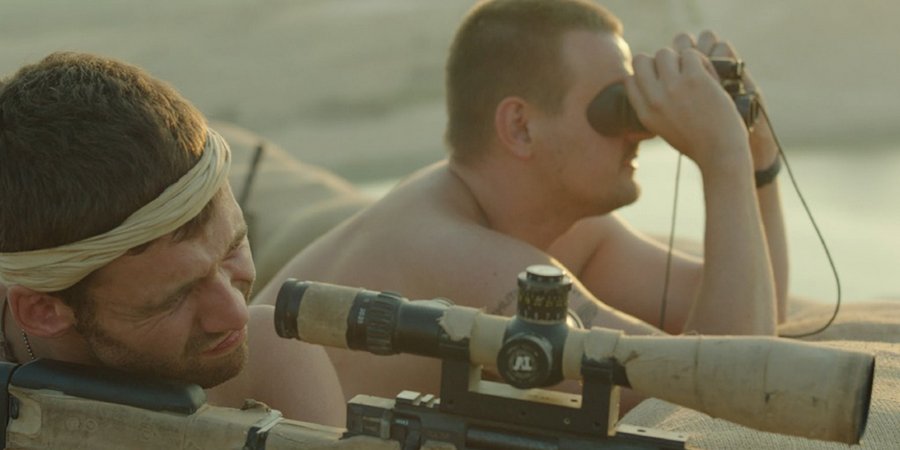 Stars: David Elliot, Mark Stanley, Scott Kyle
Directed by: Paul Katis
Kilo Two Bravo (Originally named Kajaki) is a must-watch for anyone who likes war dramas. It tells the true story of British soldiers in the Afghanistan war who find themselves trapped in a minefield during a mission, with their rescue team coming in a helicopter that might set off mines if it lands. It's a slow, dialogue driven film that is interested in taking you to the war zone more than it cares about entertaining you. Ultimately, it becomes an essay on the horrors of war, and an anti-war war film. Because of this and given the blood and gore, this movie is definitely not for those who would feel nauseated at sight of blood. Great setting, good cinematography, realistic acting and script all do justice to the true story. It's a film that will grip your senses and keep you at the edge of the seat throughout.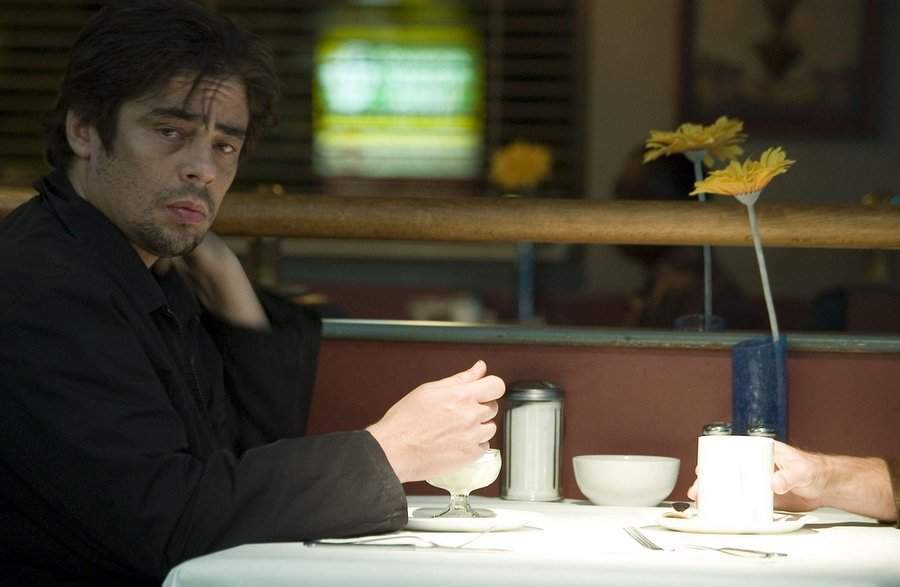 Stars: Alison Lohman, Benicio Del Toro, Halle Berry
Directed by: Susanne Bier
Things We Lost in the Fire is a touching drama about Audrey (Hall Berry), a married mother-of-two, whose husband Brian (David Duchovny) is killed tragically in a random act of violence. Amidst her grief she comes to connect with Jerry (Benicio Del Toro), Brian's childhood friend who is living an isolated life as a junkie, and ultimately invites him to live with her and her children. What may sound like a formulaic set-up, with broken souls coming together to find mutual reconciliation, is elevated immeasurably by Susanne Bier's deft directorial hand. The celebrated director of After the Wedding and In A Better World weaves a poignant narrative about loss and human connectivity, featuring stunningly good performances by both Berry and Del Toro. It's a film that's likely to surprise you with its heartfelt tenderness and compassion.
Stars: Alfred Molina, John Lithgow, Marisa Tomei
Directed by: Ira Sachs
Love is Strange is an even-handed drama about a Ben and George (John Lithgow and Alfred Molina), a loving couple who marry after 39 years of companionship, only to face a series of unexpected consequences of their decision. George is fired from his position as a music teacher, they're forced to sell their home, and they find themselves living separately with various friends and relatives. The story revolves largely around their time apart, as they struggle in their separation while creating unintended commotion in the lives of their hosts. It's a warm, wryly amusing and ultimately very touching film about the bonds of love and dedication. It may seem slow at times, but to watch it through to the end will lead you to realize how truly special it is.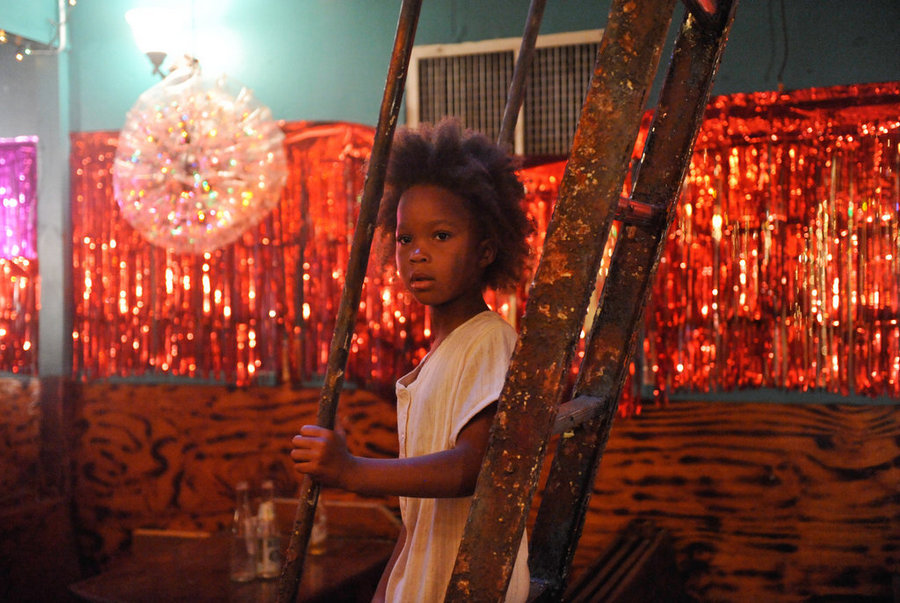 Stars: Dwight Henry, Levy Easterly, Quvenzhané Wallis
Directed by: Benh Zeitlin
The miniature powerhouse Quvenzhané Wallis earned an Oscar nomination for her breakout role in this magical film. Poetic and phantasmagorical, yet as grounded as a documentary, it's a tale told through the eyes of a young girl living in extreme poverty just beyond the bounds of civilization. It transports into her reality as her universe is thrown out of balance by a tremendous storm in a depiction of extreme poverty that comes through the lens of childhood innocence. You will feel as comfortable as the main character, HushPuppy. Dwight Henry is a revelation as her father. The film is as close to perfect as most come, a freight train to your heart.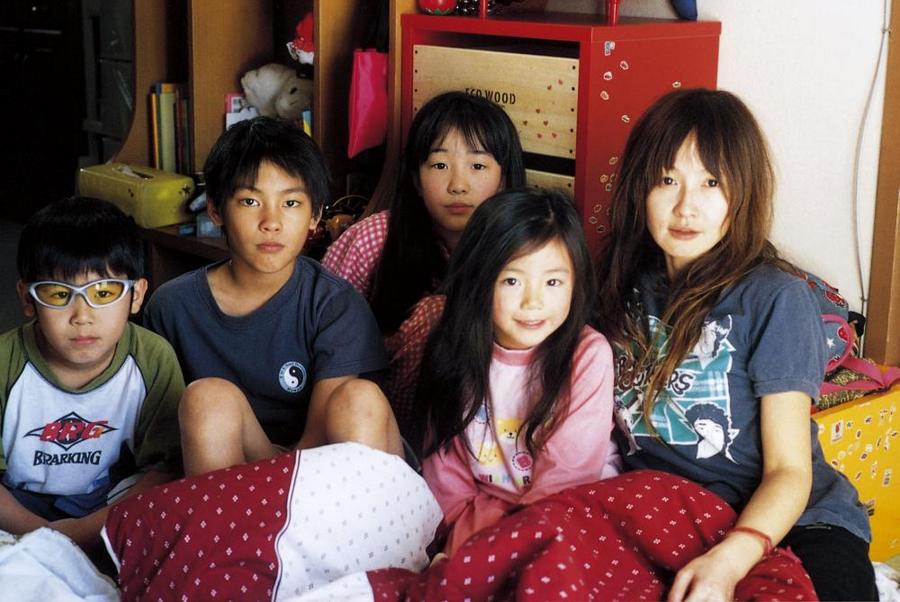 Stars: Ayu Kitaura, Hiei Kimura, Yûya Yagira
Directed by: Hirokazu Koreeda
A very touching film about Japanese children who are abandoned by their mother in their apartment and left on their own. It's movie that perfectly encapsulates the world of kids and its alignment with this story is both heartbreaking and joyful. Their innocence will make you smile from ear to ear until moments come where you will shed tears. This is a film everyone should have watched, it breaks my heart how little-known it is.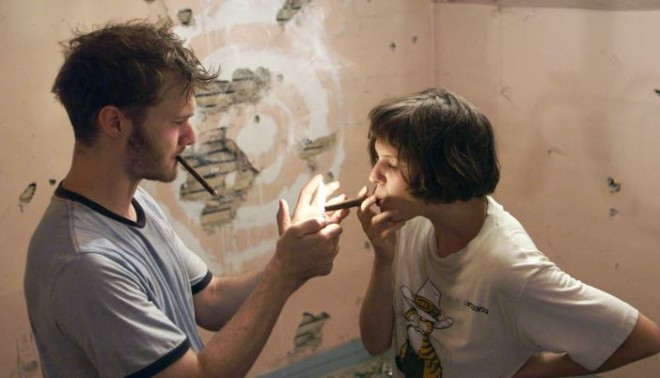 Stars: Jack Culbertson, Molly Carlisle, Rachel McKeon
Directed by: Colin Healey
This rough-hewn indie centers on Irene, the lead singer of an Austin punk band and all around mess of a human being. She's about to be kicked out of her band when she receives a call that her grandfather has passed away and left her his dilapidated row-house in Pittsburgh. Irene immediately takes off for Pittsburgh and begins drunkenly "renovating" the house, with the help of her equally lost cousin, Cam. The film is sparse on plot, but features a strong central performance by Rachel McKeon — if you've ever spent time around fellow Irenes, then you'll instantly recognize them in McKeon's portrayal of a charismatic but utterly irresponsible and unstable youth. The film also perfectly captures the ambiance and magical geography of Pittsburgh, PA, along with the aesthetic(s) of those living on the fringes of American culture. It was largely filmed in the city's Bloomfield neighborhood, and uses that area's cramped and colorful architecture to good effect.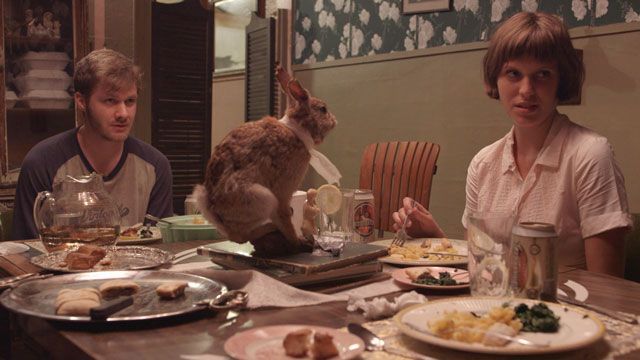 Stars: Emmanuelle Devos, Olivier Gourmet, Vincent Cassel
Directed by: Jacques Audiard
In my own wished-for parallel universe, French actors Vincent Cassell and Emanuelle Devos are voted the sexiest actors alive. I find them both transfixing and appealing in every role they've performed, and they are quite the pair here. Devos plays Carla, a put-upon assistant at a property management company. While good at her job, there is little room for her to advance her career, as she is one of the only women at her company and also has a hearing deficiency. Into her humdrum life walks ex-convict Paul (Cassell), who Carla hires as a personal assistant. It turns out that what Paul lacks in secretarial skills he makes up for in other ways. The first half of the film plays almost like a dark workplace comedy, before taking a dangerous turn towards psychological crime thriller. Overall, it's a dark and sexy character study of two mismatched outsiders who turn out to compliment each other perfectly.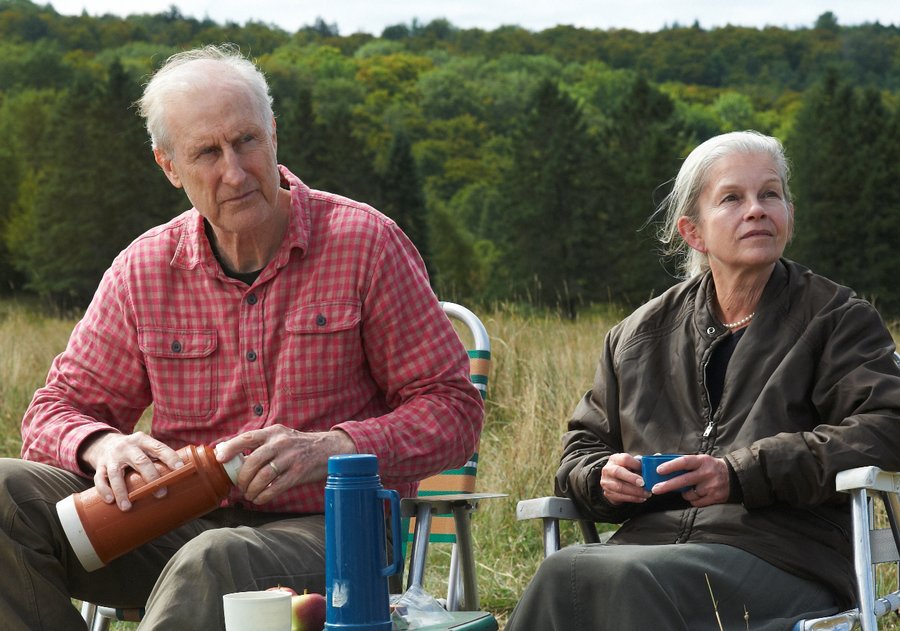 Stars: Geneviève Bujold, James Cromwell, Ronan Rees
Directed by: Michael McGowan
A slice-of-life true-story-based film on growing old and in love. When on his own land, Craig Morrison (played by James Cromwell) starts building a more convenient house for his ailing wife Irene (Geneviève Bujold), he is faced with crippling bureaucracy. The state gives him the choice between stopping the construction or going to jail, while he is witnessing his wife's health deteriorating even further. The act of going against the system brings out both how beautiful his relationship with his wife is, as well as his own resilience in this moving, insightful drama.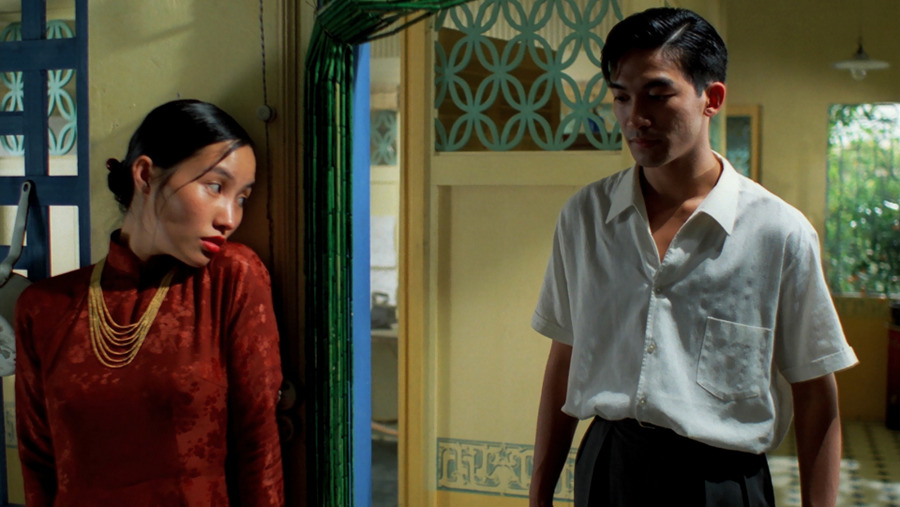 Stars: Man San Lu, Thi Loc Truong, Tran Nu Yên-Khê
Directed by: Anh Hung Tran
Warm, enchanting, poetic and delicate, this is an almost silent film about a poor Vietnamese girl who goes to work for a well-off family in Saigon. The film follows her experiences as she grows but is also very focused on the nature around her, and the beautiful little details of this nature, which the young girl seems attuned to and curious about. The feelings in the film come more from the excellent visuals rather than the plot itself.
Stars: Daniel Auteuil, Juliette Binoche, Maurice Bénichou
Directed by: Michael Haneke
Beginning with a great opening shot of townhouse on a side street in Paris, only ti discover that the shot is actually from a video sent to Anne and Georges Laurent (Juliette Binoche and Daniel Auteuil). The married couple who live in that house have no idea who sent the video. More videos appear and events unfold. I can't say much more about this film without ruining it, it's definitely one of those films better enjoyed if you go into it not knowing a lot. Directed by Michael Haneke who won the Cannes Best Director Award for it.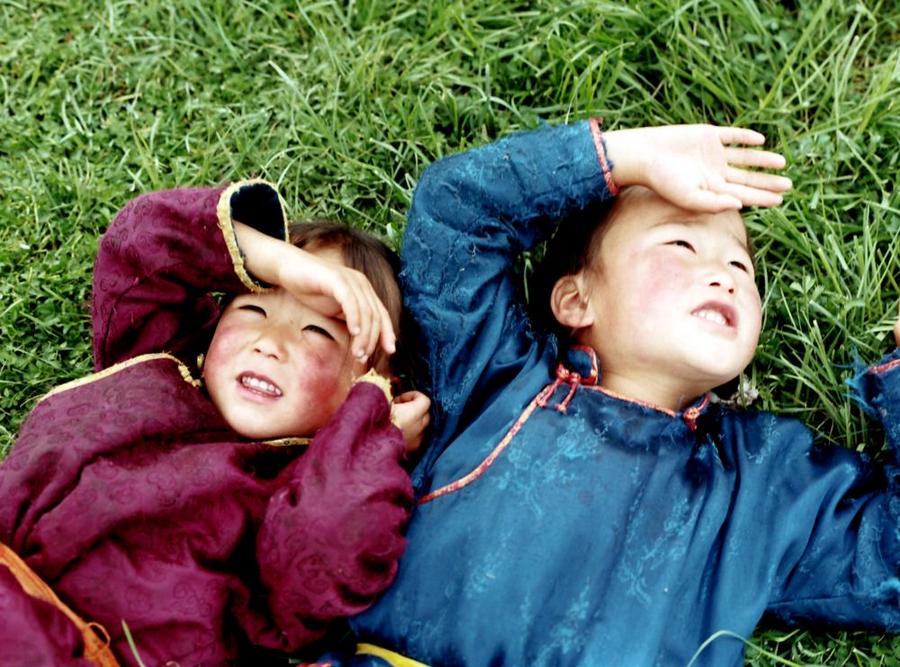 Stars: Batchuluun Urjindorj, Buyandulam Daramdadi, Nansal Batchuluun
Directed by: Byambasuren Davaa
Vivid, sweeping landscapes surround the simple beauty of a Mongolian family navigating the pressures of globalization while still practicing their traditional nomadic lifestyle. Ostensibly it's about the charming, captivating relationship that forms between a young girl, Nansal, and a dog that she finds. However, the magic of this slow, enthralling film is that it captures the brilliance of familial relationships and power of culture and stories through this simple backdrop. And it is a simple film; everything you can learn from this film comes through its gentle storytelling that invites you to recognize the beauty and profundity that exists in everyday lives.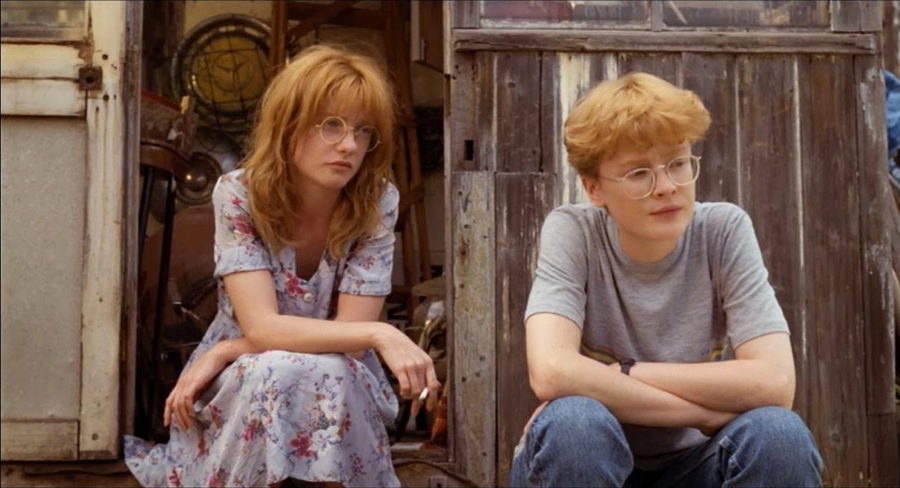 Stars: Alison Steadman, Claire Skinner, Jim Broadbent
Directed by: Mike Leigh
Equal parts touching and comical, this portrait of a working-class family in a suburb just north of London features twin daughters who couldn't be more different—the brainy and good-natured Natalie, and her sneering, layabout sister Nicola. Written and directed by Mike Leigh (Another Year, Happy-Go-Lucky) expect the slow, dreamy representation of British society from one of the country's best and most renowned directors.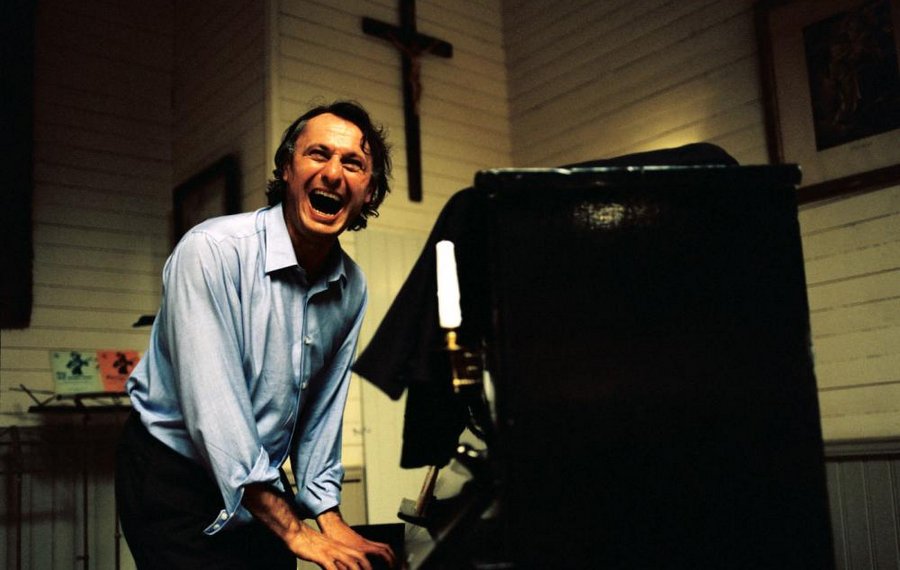 Stars: Frida Hallgren, Helen Sjöholm, Michael Nyqvist
Directed by: Kay Pollak
A Swedish film about a world-famous conductor who suddenly interrupts his career to return alone to his childhood village in Norrland. It doesn't take long before he is asked to come and listen to the fragment of a church choir, which practices every Thursday in the parish hall. "Just come along and give a little bit of good advice". He can't say no, and from that moment, nothing in the village is the same again. The choir develops and grows. He makes both friends and enemies. And he finds love. It's a wonderful movie about faith, values, and the exploration of one's spirit.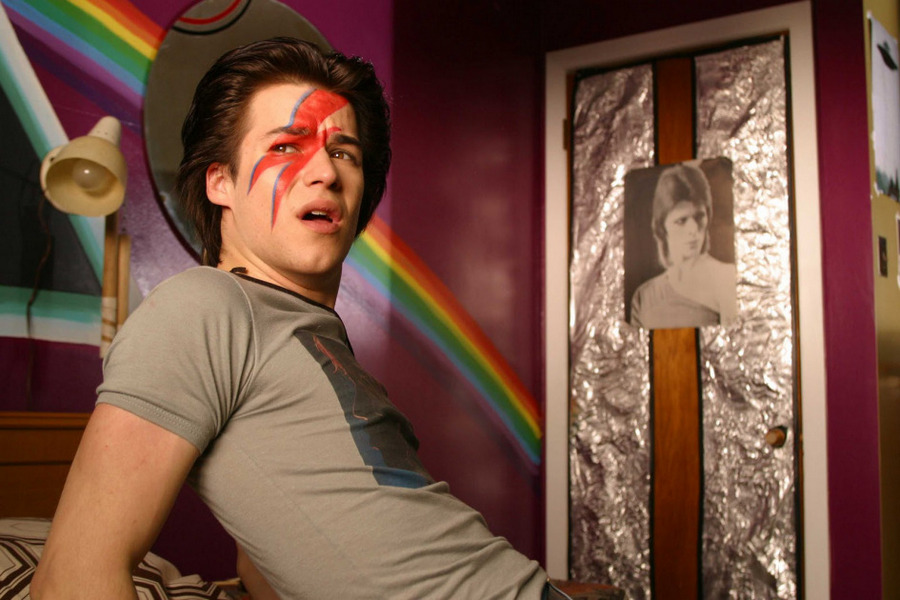 Stars: Danielle Proulx, Marc-André Grondin, Michel Côté
Directed by: Jean-Marc Vallée
C.R.A.Z.Y. is crazy good, so to speak. A portrait of a French-Canadian family in 70's Quebec that will knock your socks right off, it's the story of a boy struggling with his identity and his relationship with his father. Featuring a killer soundtrack (including but not limited to Bowie, Pink Floyd, Rolling Stones), it received Best Canadian Film in 2005 at Toronto International Film Festival. There are many things I would like to say about C.R.A.Z.Y. but I fear it's one of those films you enjoy best when you go into them not knowing much.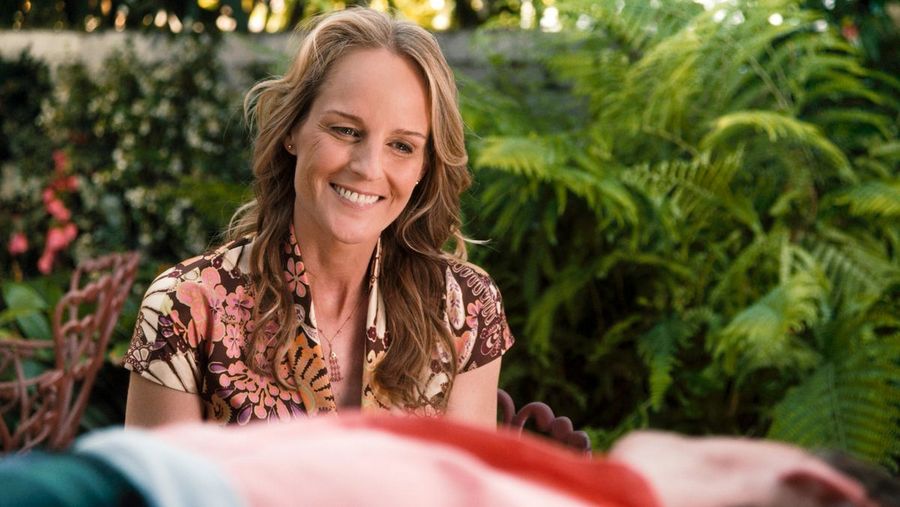 Stars: Helen Hunt, John Hawkes, William H. Macy
Directed by: Ben Lewin
The Sessions is drama about Mark O'Brien (John Hawkes), a quadriplegic who is forced to live in an iron lung due to complications from childhood Polio. A poet by trade, Mark longs to experience the touch of a woman, and despite his condition, to ultimately lose his virginity at the age of 38. After consultation with his parish priest (William H. Macy), Mark begins to see a professional sex surrogate (Helen Hunt), who slowly opens his mind and his body to the pleasures of sexuality. A very frank depiction of sex and sensuality, The Sessions is unflinching yet utterly tender storytelling. Hawkes and Hunt are both wonderfully real and honest in their performances. It's the type of film that will surprise you by the ending at how much it has moved you.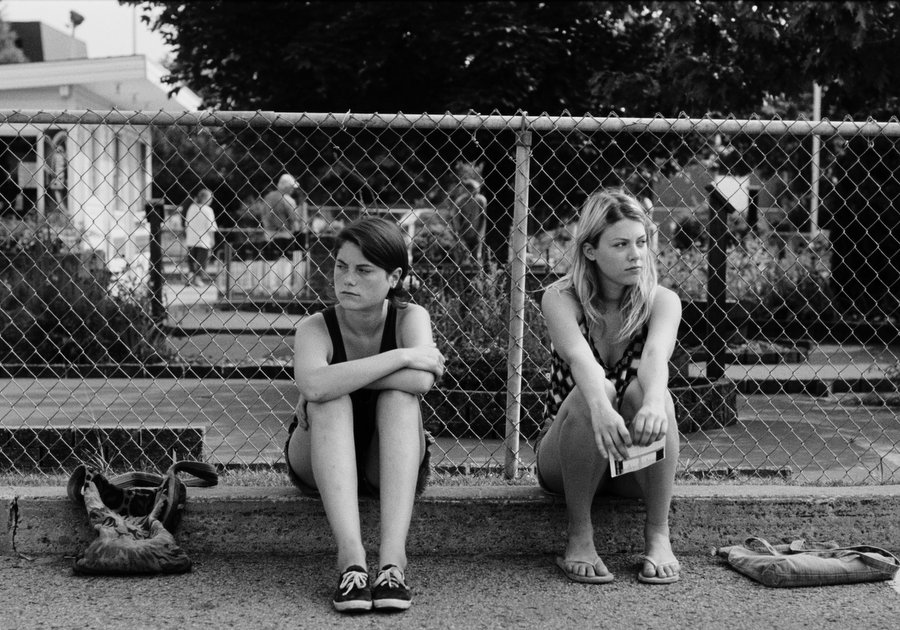 Stars: Julianne Côté, Luc Senay, Pierre-Luc Lafontaine
Directed by: Stéphane Lafleur
Nicole is 22, just out of college, and adrift during her first summer as an "adult." Tu Dors Nicole ("You're Sleeping Nicole") is a French-Canadian take on the late coming-of-age story. Nicole spends most of the summer is her small, sleepy Quebec town lounging around her parents house (they are gone for the summer), occasionally working at the local thrift store, trying to sleep (she's developed insomnia), and wandering aimlessly around town and the Quebec countryside with her best friend Veronique. The two are joined at the hip (as evidenced by how their bikes are always locked-up together) but the arrival of Nicole's brother and his bandmates threatens to upend the lifelong relationship between the two; because of this waning friendship Tu Dors has earned comparisons to films like Ghost World and Frances Ha which examine the complexities of young female friendships, particularly when one's identity is in flux. The film was shot on gorgeous Black & White 35mm film , adding to it's floating dream-like quality, and boasts a sweet and droll sense of humor. There are occasional touches of the surreal as well — my favorite running gag being the presence of the pre-pubescent Martin, a small boy whose voice has prematurely developed (the voice that comes out of his mouth sounds like that of a world weary 45-year-old) who attempts to woo Nicole with poetic insights such as, "the heart has no age." This film is a true hidden gem.
Stars: Jim Broadbent, Lesley Manville, Ruth Sheen
Directed by: Mike Leigh
This is a very nice movie about a lovely older couple named Tom and Gerri. It follows their lives for an entire year, as they work at their jobs, invite friends over for dinner, and work in their garden. They live modest but fulfilling lives, and they seem mostly happy and very much in love, a rarity in the movies. This probably sounds horribly boring to most people, but since Mike Leigh is the director, the film is instead a touching and realistic portrayal of love and how people spend their time together. We should all be so lucky as to live a life as charmed as the central couple in this film.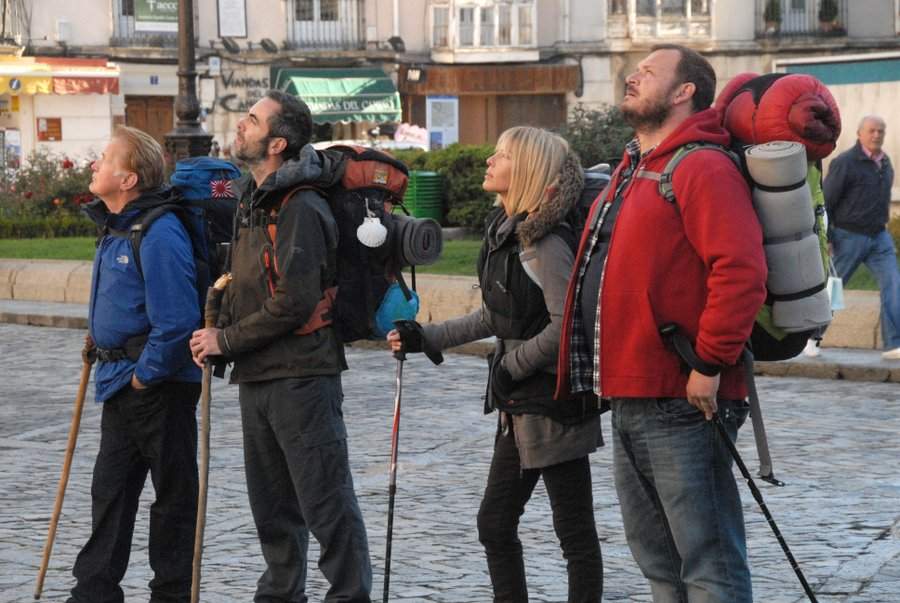 Stars: Deborah Kara Unger, Emilio Estevez, Martin Sheen
Directed by: Emilio Estevez
In "The Way", an American doctor, Tom (Martin Sheen), travels to Spain to identify the remains of his deceased son (Emilio Estevez, also writer/director) who has died while traveling "El Camino de Santiago", the famous pilgrimage across Northern Spain. Once there, Tom unexpectedly finds himself inspired to continue his son's journey, sprinkling his ashes along the lengthy expedition to the Cathedral of Santiago de Compostela in Galicia, home to the shrine of the apostle St. James the Great. Along the way Tom gains several unlikely traveling companions: a Dutchman (Yorick van Wageningen), a Canadian (Deborah Kara Unger) and an Irishman (James Nesbitt), each of whom has his/her own personal reasons for making the pilgrimage, with each adding various degrees of of drama and humor to the proceedings as well. A touching and inspiring film marred a bit by some unnecessarily roughly-hewn characterizations, but overall a pleasant experience with a warm feeling of adventure and camaraderie throughout.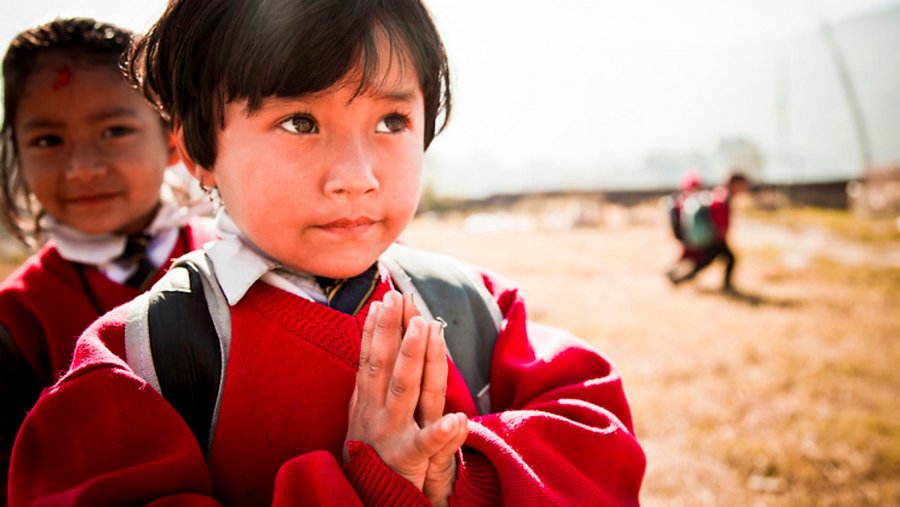 Stars: Amina, Arindol Bagchi, Azmera
Directed by: Richard E. Robbins
A documentary about girls and young women in developing nations around the world facing and confronting a myriad of cultural pressures and injustices. The personal stories of nine girls are written by celebrated female writers from their individual countries (spanning The Americas, Africa and Asia), recreated in dramatic fashion by director Richard Robbins, and narrated by famous actresses including Cate Blanchett and Meryl Streep. Despite the often horrific nature of the girls' hardships (slavery, rape, forced marriage, etc.), the film is an uplifting testament to the power of hope and determination, and a strong advocate for education as the key to advancement for young women the world over. It's an important cinematic achievement and an undeniably necessary educational experience.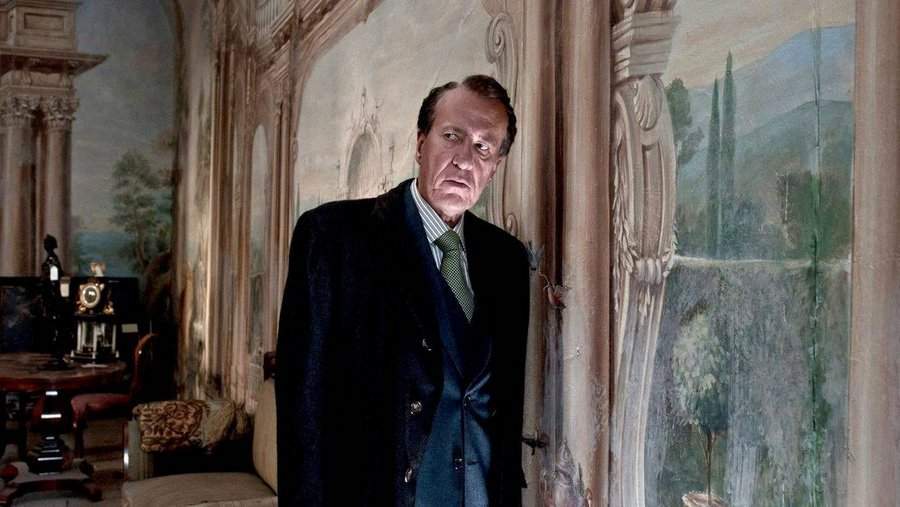 Stars: Geoffrey Rush, Jim Sturgess, Sylvia Hoeks
Directed by: Giuseppe Tornatore
A riveting take on one of the most prestigious forms of modern art, The Best Offer is a film laced with symbolism and thick, posh accents. Virgil Oldman (Geoffrey Rush) ends up pursuing a socially inept woman through Robert (Jim Sturgess), who guides him in winning her heart, albeit, rather unconventionally. What starts out as something Oldman brushes off to be some poor laid-out scam ends up a mystery he begins obsessing over, turning his life to shambles of sorts.
This uncanny film by Academy Award-winning director Giuseppe Tornatore delivers sharp twists and appropriately-timed surprises in a suspense-thriller served on a silver platter.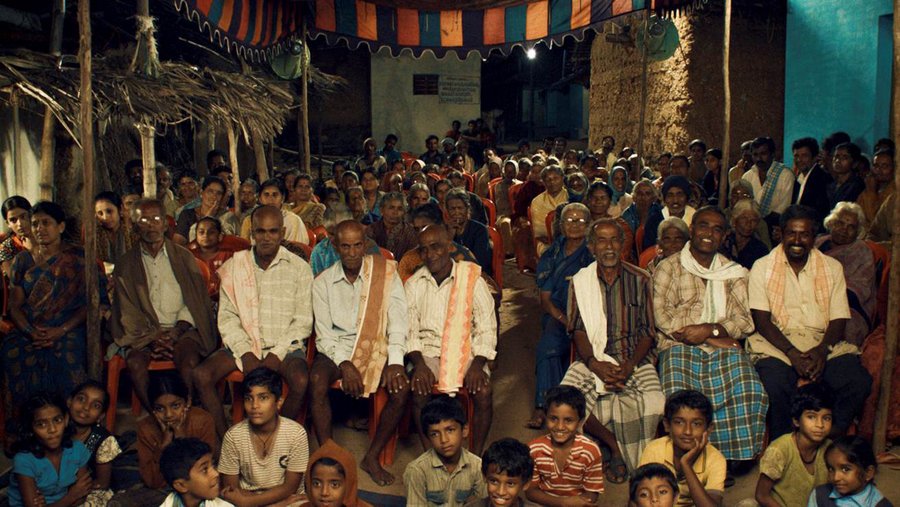 Stars: Abhishek H.N., Channegowda, Thammegowda S.
Directed by: Raam Reddy
Thithi is a 2015 Kannada film from India that begins with the death of 101-year old Century Gowda, and follows his family as they prepare for his funeral celebration 11 days later. The story-line focuses on 3 generations of his descendants, as his son, grandson and great-grandson are caught up in individual dramas related to the impending funeral as well as their own personal aspirations. His son Gaddappa, an elderly wanderer, absconds with a traveling family of shepherds, his grandson Thammanna hatches an elaborate plan to claim the family land for himself, and his great-grandson Abhi becomes enamored by a young shepherd girl whom he pursues doggedly. Filmed using non-professional actors recruited from villages in the southern Karnataka state of India, Thithi is a humorous and enjoyable portrait of life in a rural part of South Asia rarely seen by the world-at-large. As a realistic slice-of-life, the film gives the viewer an outsider's glimpse into not just the lifestyle of many residents of rural India, but also their elaborate customs and rituals related to death according to Hindu tradition. Thithi is the type of film that moves at its own deliberate pace, but ultimately provides a winning experience in both its storytelling and its cultural significance.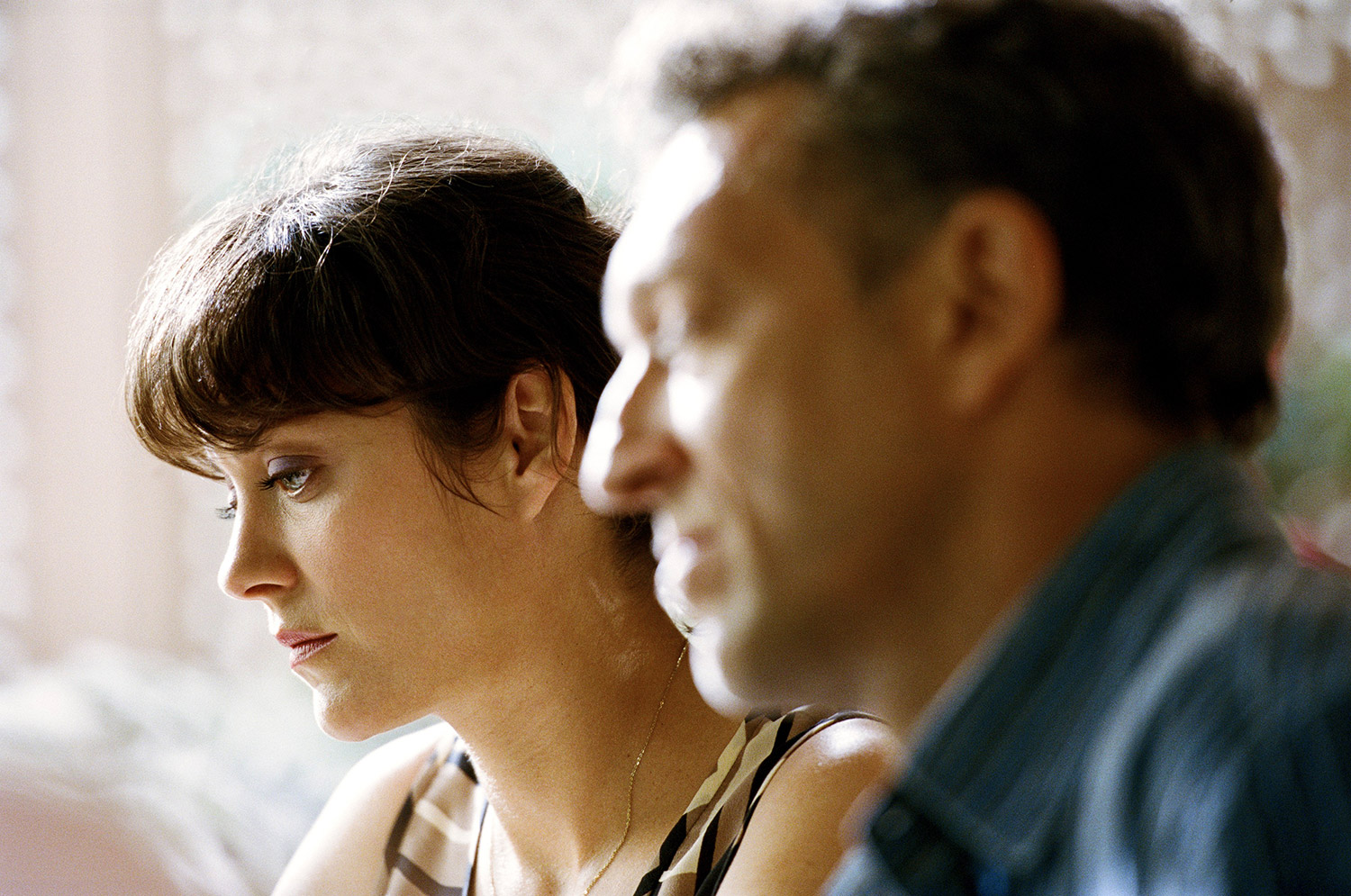 Stars: Gaspard Ulliel, Léa Seydoux, Marion Cotillard, Nathalie Baye, Vincent Cassel
Directed by: Xavier Dolan
Based on a play and taking place in the span of one afternoon, It's Only the End of the World is about a successful writer returning to his hometown in rural Canada baring life-altering news. But before he can share anything, he is faced with the remnants of his life prior to moving out and his family members' eccentric, but relatable, personalities. This is a movie by one of the most interesting directors working today, Canadian Xavier Dolan. Contrary to his plot-heavy Mommy (which earned him the Cannes Jury Prize at 25 years old), in It's Only the End of the World the story unfolds in a far more important way. It's an exploration of dynamics: between brother and sister, between son and mother, between brothers, etc. Don't go into it expecting things to happen, or waiting for what will happen in the end. Instead, the purpose of this film can be found in how Xavier Dolan handles his usual themes of family through big talent: Mario Cotillard, Vincent Cassel, and Léa Seydoux among many others.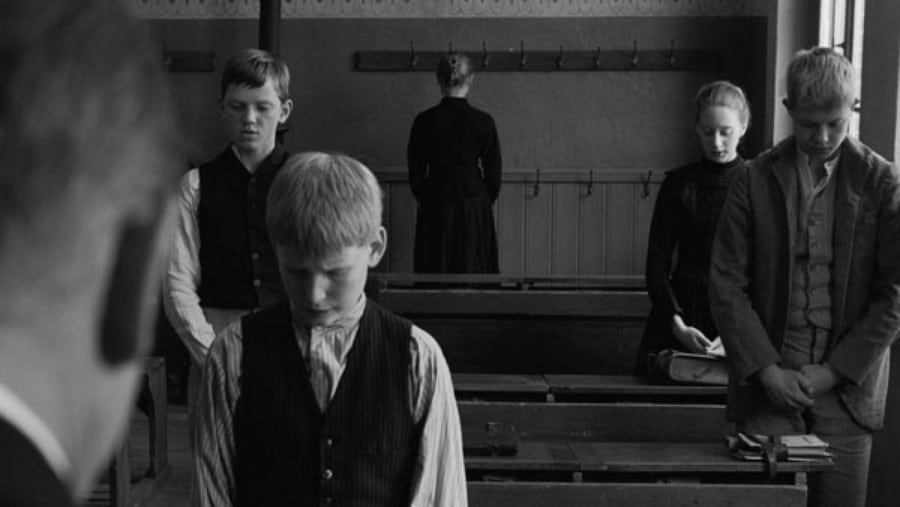 Stars: Christian Friedel, Ernst Jacobi, Leonie Benesch
Directed by: Michael Haneke
This 2009 Palme d'Or winner is filmed beautifully in black and white by Michael Haneke. In equal parts mysterious and disturbing, it is set in a northern German village in between 1913 and 1914 where strange events start to happen seemingly on their own. The people of the village, who feel as if they were punished, try to investigate it as the events start affecting them one by one. As they speculate on who is behind the acts that never stop, the film unfolds its slow but captivating plot. A brilliant and unique movie.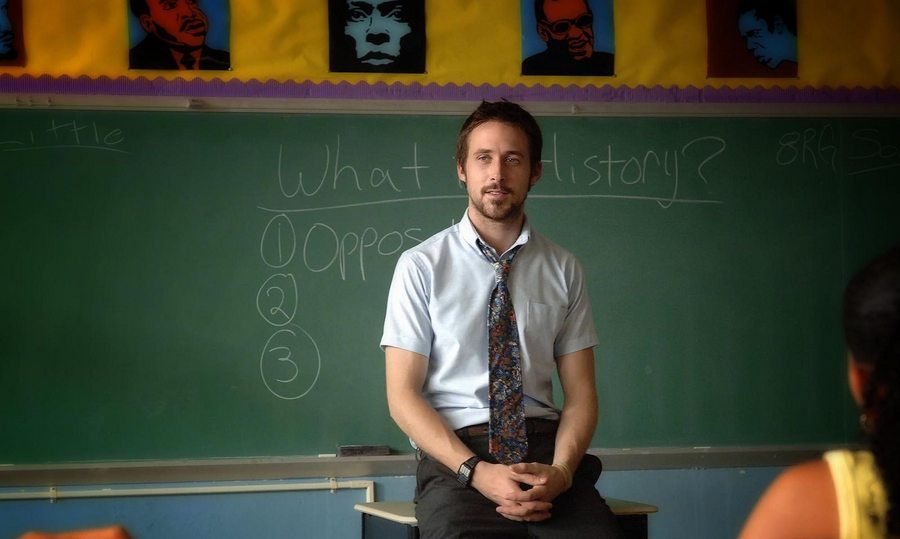 Stars: Anthony Mackie, Ryan Gosling, Shareeka Epps
Directed by: Ryan Fleck
The self destructive, substance abusing history teacher Dan (Ryan Gosling) works in a Brooklyn middle-school and is constantly at odds with the curriculum, preferring to teach 13 year old kids Marxist theory in class. Meanwhile, his student Drey (Shareeka Epps) has to go through struggles of her own, her brother being in jail on drug charges and her single mother having to work long hours to make ends meet. Slowly, an unlikely and tender friendship between teacher and student evolves, in which it becomes less and less clear who of them is the adult part. Steering away from cliches, Half Neslon is not your typical social drama. Its intelligent plot twists, great cast (with outstanding performances by both Gossling and Epps) and slow, non dramatic storytelling makes this a highly underestimated movie that, although treating depressive topics without any easy relief for the viewer, will leave with an inner smile, albeit a sad one.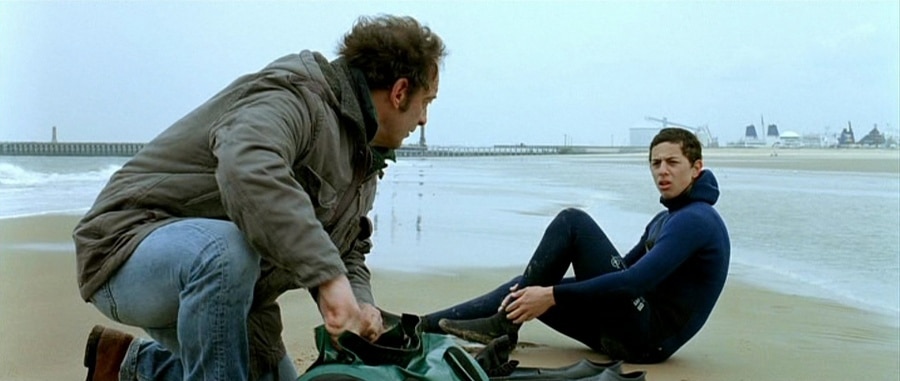 Stars: Audrey Dana, Firat Ayverdi, Vincent Lindon
Directed by: Philippe Lioret
A Kurdish-Iraqi immigrant runs into serious immigration problems as he tries to immigrate from France to England in order to be reunited with his girlfriend. Eventually he begins to train in swimming, in an attempt to swim the channel between France and England. Welcome is a gripping tale of tolerance as well as relationships between locals and immigrants. It also gives a great look into the shortcoming of the European immigration system, and will have you crying by the end of it, no question.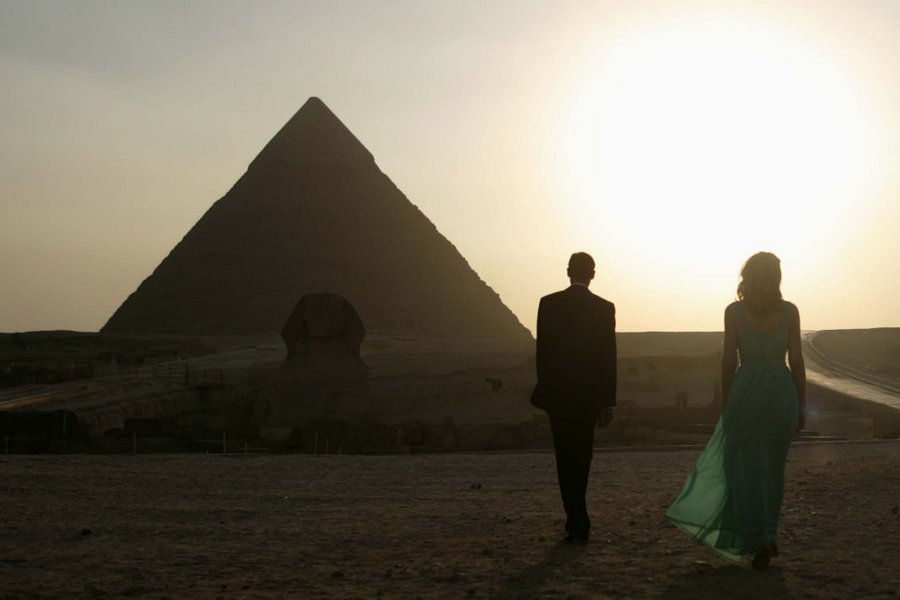 Stars: Alexander Siddig, Elena Anaya, Patricia Clarkson
Directed by: Ruba Nadda
This movie depicts such an understated, beautiful love story. The cinematography around Cairo also made it beautiful to look at. It fully swept me away. Juliette (wonderfully played by Patricia Clarkson) travels to Cairo to meet her husband when she learns that he is blocked in Gaza and can't meet her. Instead, he sends his friend Tareq to keep her company. As Juliette falls in love with the city, she also finds herself falling for Tareq, and him for her. A slow, composed and mature movie, Cairo Time is a love tribute to the city of Cairo and a celebration of great performances.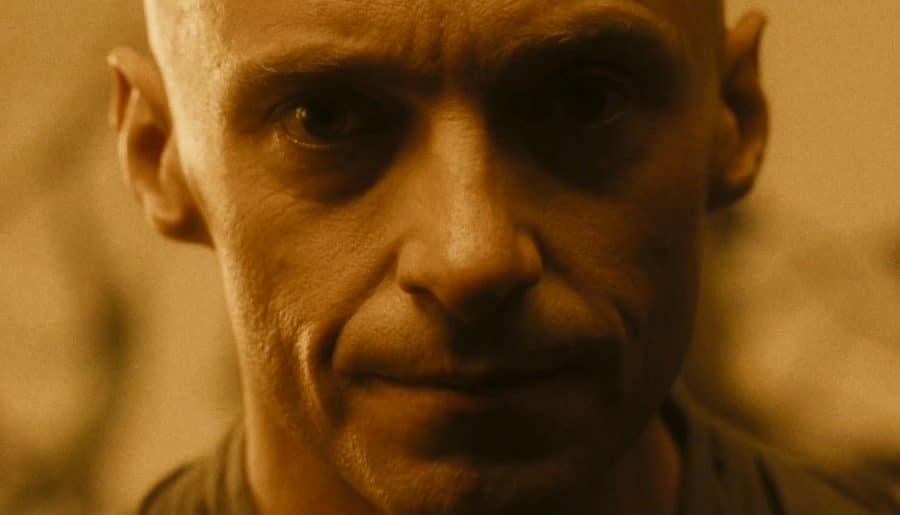 Stars: Hugh Jackman, Rachel Weisz, Sean Patrick Thomas
Directed by: Darren Aronofsky
The Fountain is a highly compelling science-fiction/fantasy film told in three interwoven parts related to the mythical concept of the Tree of Life. Hugh Jackman and Rachel Weisz star in a triad of roles that alternate along the film's narrative: 1) an ancient conquistador assigned by the Queen of Spain to locate the legendary tree within the jungles of South American, 2) a modern medical doctor desperately striving to find a cure for his wife's terminal brain cancer, and 3) a futuristic space traveler transporting the sacred tree across the cosmos with spectral images of his wife as his companion. In this, his 3rd feature feature-length film, writer/director Darren Aronofsky has crafted a strikingly ambitious depiction of the search for, manifestation of and preservation of the oft-fabled key to eternity. It's highly philosophical and at times strikingly abstract visual storytelling, aided immeasurably by Jackman's and Weisz's heartfelt, aggrieved performances. The passion and the earnestness they deliver helps to buoy a complicated plot that isn't always entirely cohesive, but comes together as a wonderfully compelling amalgamation of sights and sounds bound to inspire the viewer. Kudos to Aronofsky for eschewing simple fantasy in lieu of something so dynamic, original and emotionally commanding.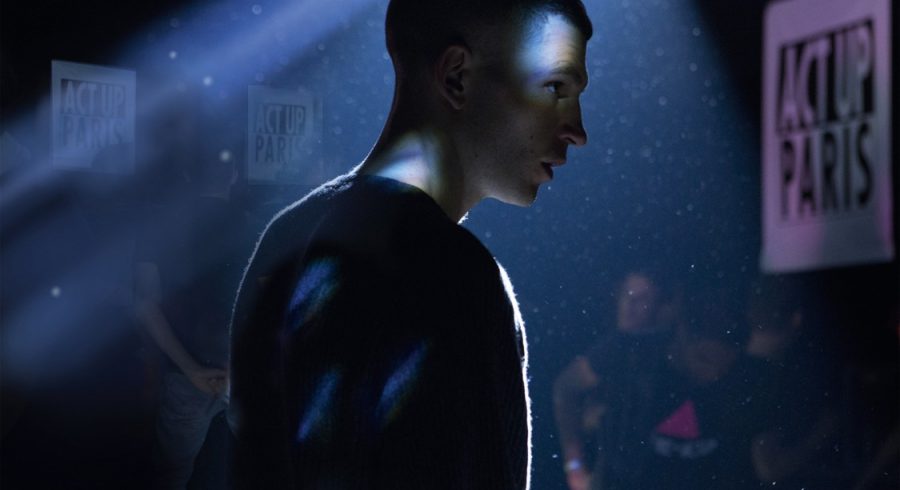 Stars: Adèle Haenel, Arnaud Valois, Nahuel Pérez Biscayart
Directed by: Robin Campillo
BPM is centered around AIDS activist in the early 90s in Paris representing the French branch of the advocacy group ACT UP. In a time where information about AIDS was as limited as access to the appropriate medicine, activists were divided into groups depending on their preferred methods of shaking up the system. Some wanted to express their anger at it while others tried to maneuver within it. But themselves being HIV positive for the most part, they shared a common sense of urgency and passion towards the cause. BPM is a beautiful yet honest portrayal of these activists, a movie as full of life and emotion as the people it portrays.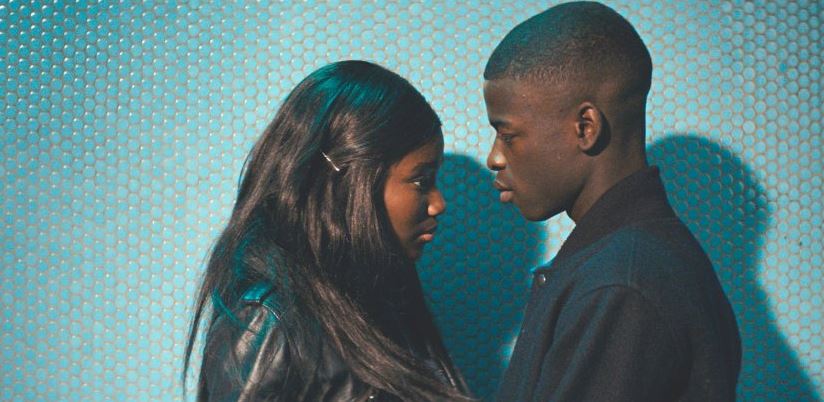 Stars: Assa Sylla, Karidja Touré, Lindsay Karamoh
Directed by: Céline Sciamma
An electrifying portrayal of a girl growing up in a poor Paris suburb. This coming-of-age story follows Marieme, a girl struggling in high-school who learns that she will be rerouted out of academia and onto a track where she will learn a trade. Frustrated by the news and fearful of an abusive elder brother, she finds solace in a gang of girls from her neighborhood. Initially she decides against joining them but does so at the prospect of pursuing a crush. Her new friends take her into the center of Paris and to a more violent and crime-driven lifestyle. An undeniably grim movie, Girlhood compensates with an amazing character study – themes of identity and adolescent need for belonging are at the center of a type of a story that rarely ever gets any attention.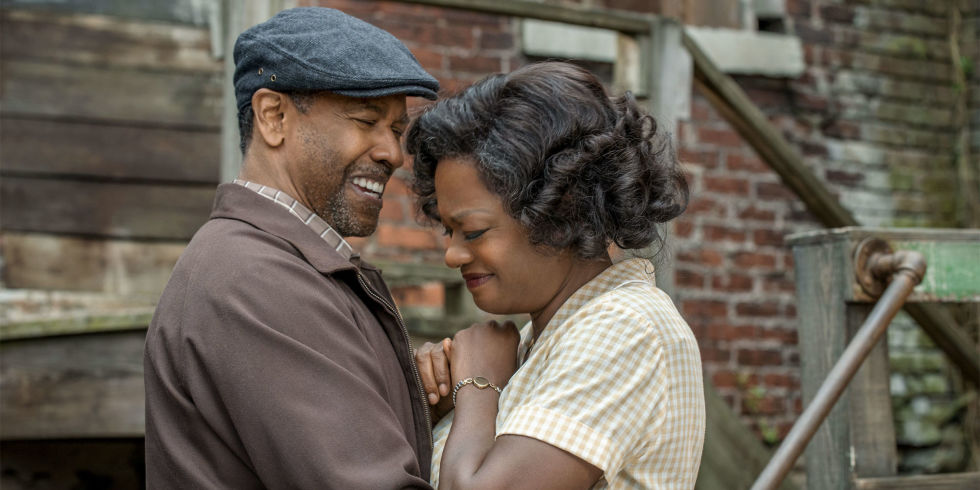 Stars: Denzel Washington, Stephen Henderson, Viola Davis
Directed by: Denzel Washington
There is a chance we will be known as the generation that perfected mixing the two mediums of movie and theater. Think Hateful 8, Horace & Pete, Wild Tales, and Fences! A movie not only packed with Broadway talent, it's also based on a Pulitzer-winning play by August Wilson. The play element is both strong and visible, the movie is dialogue packed, and takes place almost exclusively in the characters' house, not to mention most of the events happen within the span of a few days. The movie element comes through beautiful aesthetics and rich scenery, as well as some of Hollywood's best talent: Denzel Washington (who is also the director) and Viola Davis. They had both actually won Tony Awards for their performances reviving the play back in 2010. Denzel is a black garbage collector who was once a promising baseball player and a victim of racial discrimination. His psyche is as rich as it is determined and he is used to taking out his deep-rooted feelings of anger on his loved ones. His wife (Davis), his son, and his friends are the targets of this hurt and anger, but they also have a lot to deal with on their own. A beautiful if maybe slow play-movie. Do not watch it expecting "things to happen", but watch it to be mesmerized by the acting, the writing, and the underlying tensions it addresses.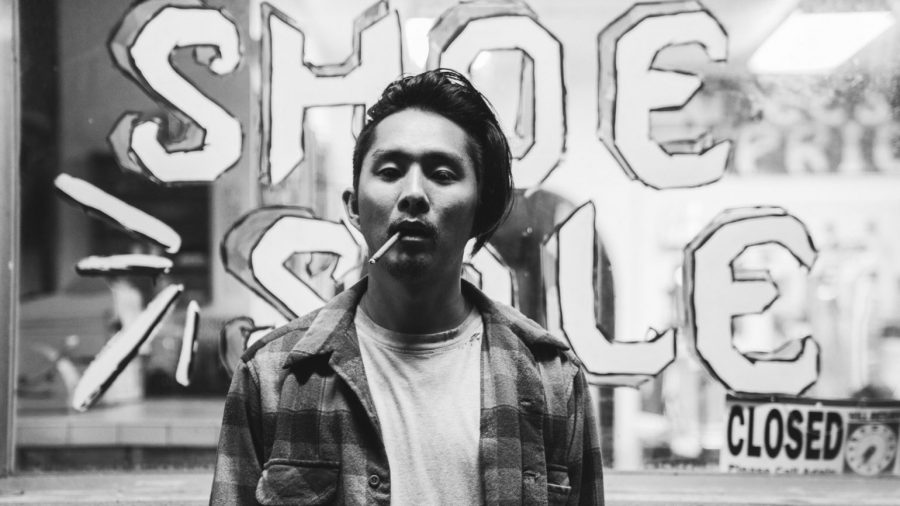 Stars: Curtiss Cook Jr., Justin Chon, Simone Baker
Directed by: Justin Chon
Two Korean-American brothers run their family's shoe store on the day of the 1992 LA riots. The day starts in their struggling business as they hang out with their friend – an 11-year-old African American girl – Kamilla. The Rodney King verdict is announced and violence breaks out. Written, directed, and starring Justin Chon, it's a tight 94 minutes of impressive film-making that speaks volumes about America's intra-minority race relations. It's a work that elicits sympathy, and manages to uplift the violent event to a human level. An amazing movie.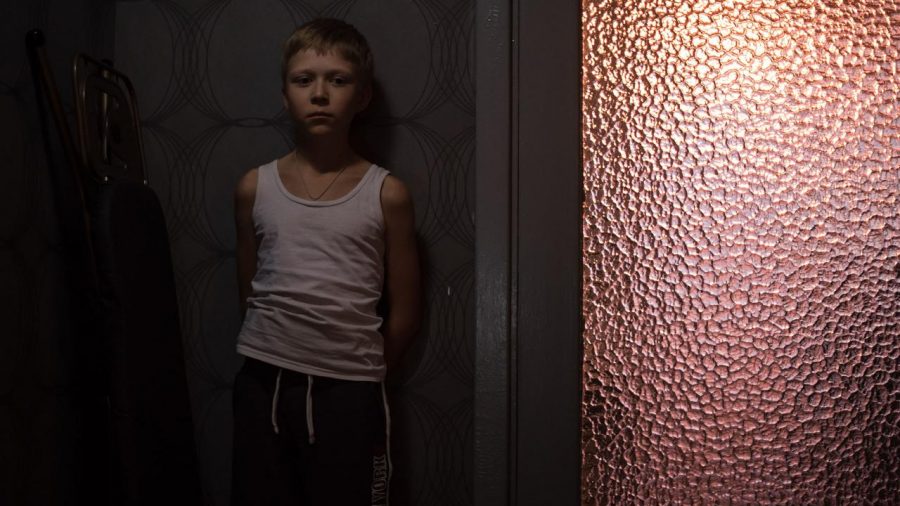 Stars: Aleksey Rozin, Maryana Spivak, Matvey Novikov
Directed by: Andrey Zvyagintsev
A masterpiece of social critique. The acting and directing are flawless. An Andrey Zvyagintsev film, it tells the story of a kid who disappears in the midst of his parents going through a divorce. Zvyagintsev is not subtle about anything here, his movie is incredibly purpose-driven and as such it is a sad and accurate depiction of a decaying marriage or a marriage that should have never happened. Eventually, and using the plot as a vehicle, it becomes a criticism of the current state of the Russian middle-class and society in general. An important and devastating character study.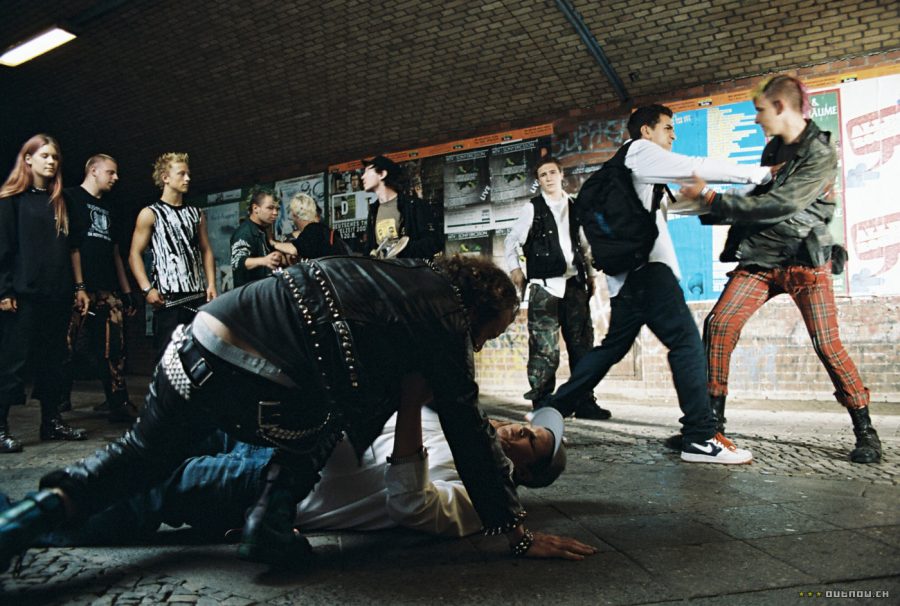 Stars: Frederick Lau, Jürgen Vogel, Max Riemelt
Directed by: Dennis Gansel
The Wave is a movie about manipulation, National Socialism and the authoritarian development at a German school. The well-liked teacher Rainer Wenger presents a social experiment to his students which quickly expands to a much larger scale. His experiment, named "Die Welle" (the wave), is part of a project week at the school about different forms of governments. During his pedagogical approach to the topic Wenger goes through an alarming process, which is fascinating to observe as a viewer. The screenplay is based on a Californian experiment "The Third Wave" from 1967 and its novel from 1981 which became a classic piece of literature in German-speaking countries such as Germany, Austria and Switzerland.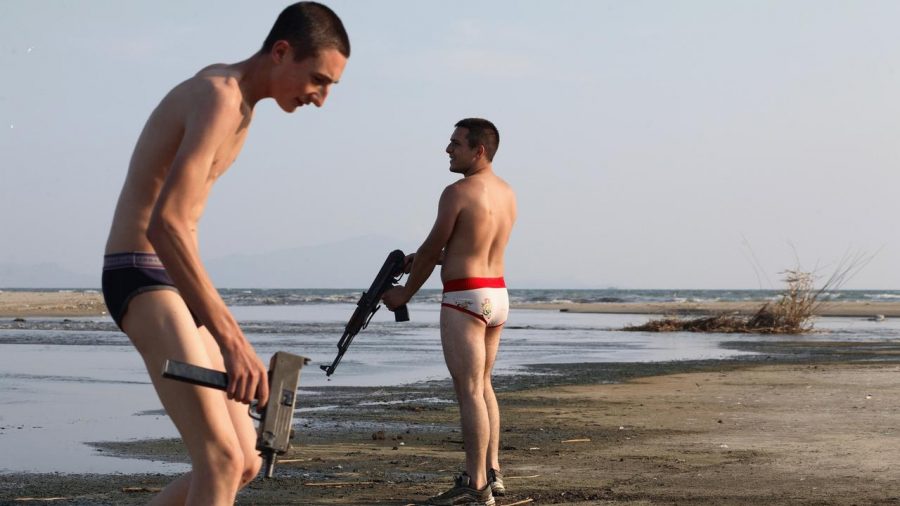 Stars: Gianfelice Imparato, Salvatore Abbruzzese, Toni Servillo
Directed by: Maurizio Braucci
In the crowded genre of Mafia movies, Gomorrah finds its originality in not romanticizing anything. It's authentically gripping, violent without being excessively violent, and something that can only be described as a masterpiece of Italian cinema.  It follows different protagonists' entry into organised crime in Naples, with the two main ones taking their inspiration from American gangster characters.  Just to give you a sense of how well-rooted this movie is, after it was done shooting, many of the characters (including the guy who plays the clan boss in the movie), were arrested. In his case, he was caught trying to collect  "pizzo", otherwise known as mafia tax.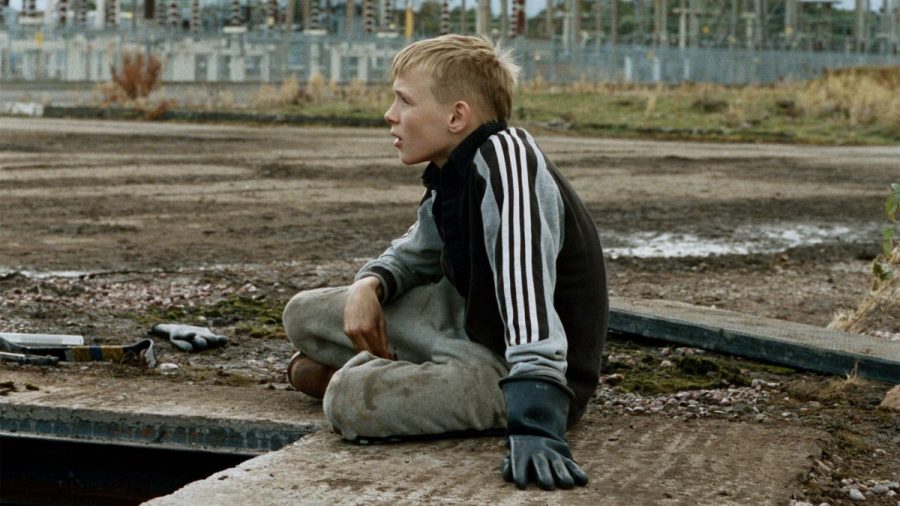 Stars: Conner Chapman, Sean Gilder, Shaun Thomas
Directed by: Clio Barnard
A Ken Loach type of vibe drives The Selfish Giant  to be an interesting mix between anger,  desperation, and the beauty and humor often found in tough circumstances (think I, Daniel Blake but with kids as main characters). This sort of contemporary fable tells the story of two friends who skip school and hustle for work from a local scrap-dealer.  As they get more and more involved with him and his entourage, the grim realities of what once seemed a way out start to cast a shadow over their lives. The script is based on a short story by Oscar Wilde, it's a beautiful, ultimately sad portrayal of the British underclass.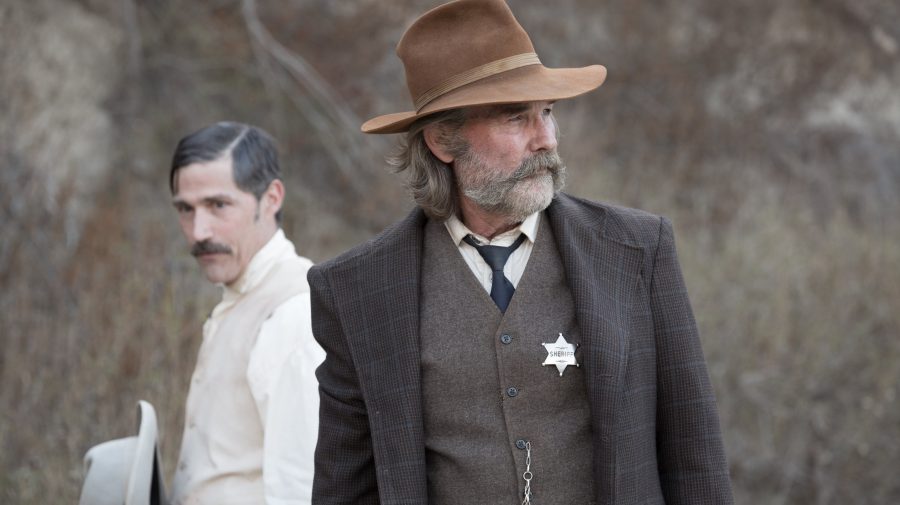 Stars: Kurt Russell, Matthew Fox, Patrick Wilson
Directed by: S. Craig Zahler
A peculiar Western that might not please everyone if it wasn't for its main star, Kurt Russel. It's a mix between classic western material, a horror flick, and a fantasy movie. Yes, it's a lot. And not only that, it can be slow at times. However, in those perks it also finds a lot of originality in a saturated genre, and one more time: Kurt Russel. He's amazing as can be expected, playing the sheriff of a quiet town that gets struck by sudden disappearances. The suspect is a faraway tribe known for its cannibalism practices, the movie follows the sheriff as he leads an expedition to save a disappearing woman.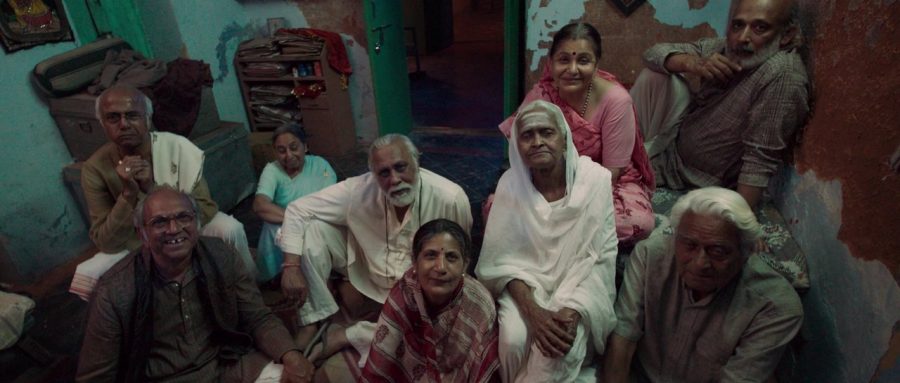 Stars: Adil Hussain, Geetanjali Kulkarni, Lalit Behl
Directed by: Shubhashish Bhutiani
Hotel Salvation is a touching movie about a father asking his son for a last wish : let him die in the Holy city of Varanasi. This Indian drama will let you discover a modern Hindu philosophy, the power of the scenic Varanasi and the bonds of family. It faces the question of death in the light, gentle and humorous way that perfectly illustrates the contradiction in question: celebrating life while surrounded by death.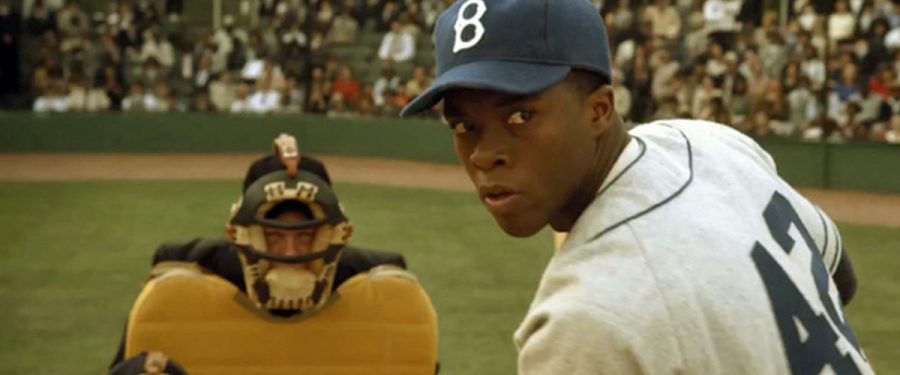 Stars: Chadwick Boseman, Harrison Ford, T.R. Knight
Directed by: Brian Helgeland
Chadwick Boseman who you might now know as the Black Panther had his break out role in 42, the true story of the first Black major league player Jackie Robinson. A story of expected struggle but also a humbling and humane account that is full of warmth. Jackie Robinson's coach is played by Dustin Hoffman, adding to the caliber of amazing performances in this movie, all put together by Oscar-winning writer/director Brian Helgeland (Mystic River, L.A. Confidential). From the baseball sequences to the personal life of Jackie Robinson, and of course his confrontation with racism, this is a powerful and uplifting movie.