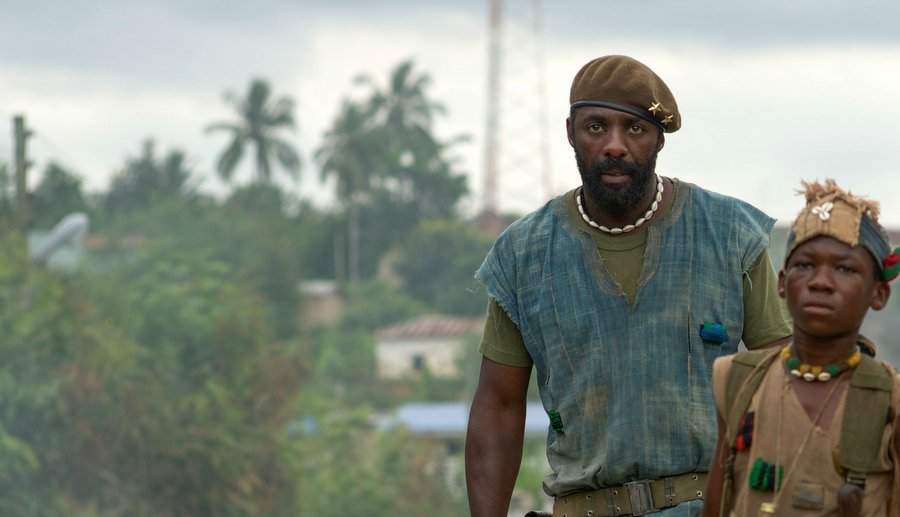 An instant classic, Beast of No Nation is a unique and uniquely-paced war drama which ranges in patterns from explosive visual storytelling to calm character studies. A child joins a rebel group consisting almost entirely of children and led by a charismatic leader credited as Commandant. As you get to witness the conflict through the child's eyes, his own development and his commander's, the film unfolds as an exploration of the never ending, pathetic state of war in Africa. From there it takes you to varying conclusions, most of which you will have trouble admitting you've reached.
As Commandant, Idris Elba is transfixing, proving once more that he is one of the best actors of our time. The whole cast of almost entirely non-actors, as well as the deeply authentic staging by True Detective and Sin Nombre director Cary Fukunaga, are both mesmerizing. So, while undeniably a tough watch, on a scale of 1 to go watch this movie immediately, this film ranks a million.
This recommendation was handpicked by agoodmovietowatch editors
Netflix availability is sourced through a third-party service.