Think of The Honourable Woman as Homeland on steroids. In Homeland, the question was whether the main character was good or bad, in The Honourable Woman, the question is whether anybody is good or bad. The characters are all so well-crafted that it's difficult to ever feel comfortable with any one of them. This Netflix/BBC mini-series is set around Nessa Stein (Maggie Gyllenhaal), a heiress to a large arms company involved in the Israeli/Palestinian conflict. When her father is assassinated, her willingness to keep the business alive by diversifying it away from the war business is met with strong economic and political opposition. Easily one of the best political thrillers ever made. Won Gyllenhaal the Golden Globe for Best Actress.
Review by Staff.
Get so much more from us...
Our premium newsletter is the key to getting the most of your much more expensive streaming subscriptions.
We strive to give you everything you need to know about Netflix and Amazon Prime. You get heartfelt and curated recommendations that you won't read elsewhere, by humans for humans, no algorithms involved. We love the work and are extremely grateful for your support.
Why subscribe, you ask? Here's why:
You get two, and only two, emails from us every week: one mid-week streaming recommendation and a long-form newsletter ahead of the weekend.
You get our two top picks of the week, a look at what's expiring and what's new on Netflix and Amazon Prime, a crowdsourced ranking of popular shows and movies, and a newsflash to keep you informed on cinema trends.
You get that warm fuzzy feeling that comes from supporting a boutique media operation. We are completely independent and ad-free.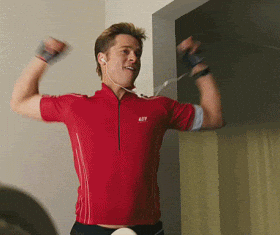 Add Your Comment
You don't need to be signed-in to post a comment.
Watching Options
Details
Starring

Lubna Azabal, Maggie Gyllenhaal, Stephen Rea