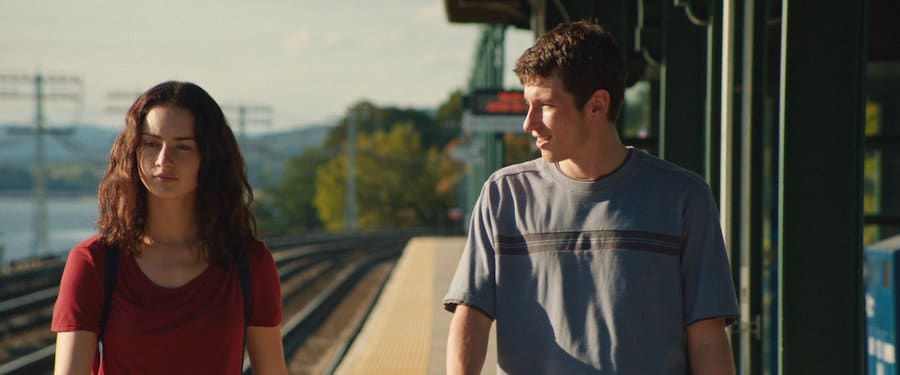 Danny (Callum Turner) is a young man struggling to make ends meet in New York. His brother, spending the night in jail, urges him to take his place in a small heist. His job is simple : He would meet Ellie (Grace Van Patten), she would drive him to take a briefcase, and then to a train station where he would exchange the briefcase with a woman holding a green purse. You've probably guessed what might go wrong in a plan like this: another woman with another green purse was arpi,d. Danny makes the trade quickly and, being the nervous guy that he is, storms off only to find later that he had taken the wrong briefcase. This is how Danny and Ellie's little adventure begins as they track down the woman with the green purse throughout New York.
Tramps is a simple romantic comedy filled with genuine charm that will make you fall in love with the characters, and maybe even the two first-time actors that portray them – as they slowly grow closer to each other. The lively soundtrack and engaging writing are all the more reason to watch this lovely little film.
This recommendation was handpicked by agoodmovietowatch editors
Netflix availability is sourced through a third-party service.