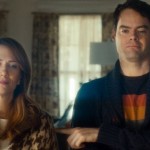 Because rights are unevenly distributed across streaming platforms, subscribers for services like Hulu can sometimes find themselves in luck and stream films and series that aren't accessible on more popular platforms like Netflix.
For this purpose, and among all films available, we made this list of the best movies on Hulu. It goes across genres and sub genres, from the funny and goofy comedy Soul Kitchen to the crazy and creepy We Need to Talk About Kevin. Notable mention goes to Still Mine and The Great Beauty, both of which feature excellent acting in tales about growing old (in very different parts of the world).
You can also visit our best-of lists for Amazon Prime and Netflix.