Back to all platforms
Philo
Your opinion
Have you tried Philo? Let others know what they can expect.
What's the best deal to subscribe to Philo?
Great news! It looks like Philo still offers a free trial of 7 days.
Pricing at Philo starts at $20 per month.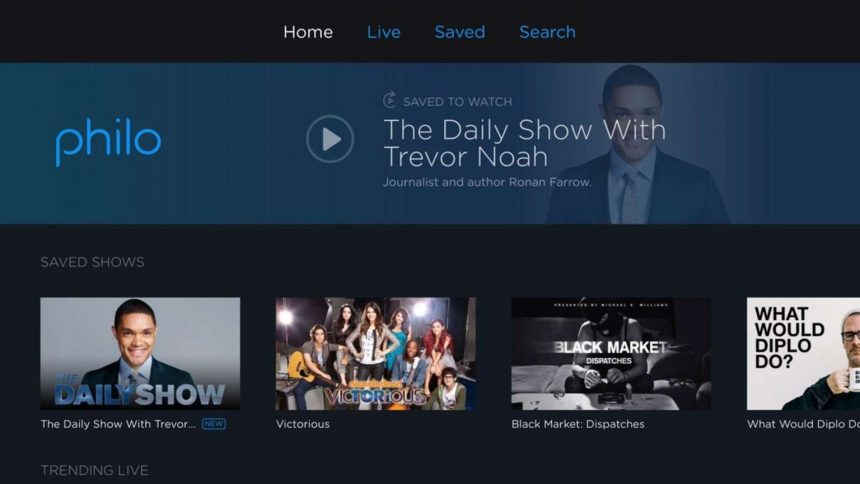 How many channels are there on Philo?
We have spotted 68 channels on Philo.
Which channels are included in Philo?
The channels that we have spotted on Philo are:
For local channels, you should get in touch directely with Philo who, using your postcode, will tell you what they can offer in your area.
Introduction
Philo is one of the most interesting ways to cut the cord out there: it offers over 60 channels for as little as $20. If you don't watch sports or a lot of local TV, but want access to everything else, it's the perfect Live TV option. 
Who is Philo for?
If you already have other streaming services like Netflix and Amazon Prime, Philo is the perfect option to get access to Live TV without spending too much money. At $20, it has an offer that beats much more expensive services. Plus, in terms of the channel lineup, it has a little bit for everyone, from news channels like BBC World News to the Discovery Channel, to Nickelodeon and Vice.
Why get Philo?
Nothing beats the price: $20 is really cheap, one of the cheapest ways out there to get Live TV. And the fact that you get unlimited DVR -if you care about that kind of stuff- on top of that is kind of crazy. Just as a comparison, Youtube TV offers unlimited DVR but it costs three times as much.
Background
Once called Tivli, Philo is a streaming service that was first started in Harvard University by a Facebook co-founder. In August 2020, they announced that they reached the milestone of 750,000 subscribers.
Disclaimer: While we do our best to stay as up-to-date as possible, we cannot guarantee that the information on this page is fully accurate, as streaming services regularily change their offerings. Please refer directly to each one streaming service for their latest offerings, in-depth questions, or complaints.
Affiliate disclosure: In order to get the data that made this list possible, some of our partners (Justwatch and Flixed) might collect revenue if you click on some of the links in this page. We might also collect revenue in some cases from your click, this allows us to work on making agoodmovietowatch.com better.